As moms we take care of everyone else and forget all about ourselves. We don't do it on purpose, or even really believe we don't deserve it, we just completely forget about ourselves while taking care of others.
Even if it's quick, that "me-time" is so important. When we take care of ourselves we can better take care of others. So, in honor of all the other mother forgetting to take that time for themselves, I've come up with a list of things that can be completed at home and in ten minutes. Just a quick ten minutes to yourself will help you recharge, refuel, and de-stress to continue to make it through the day of taking care of others with your sanity intact.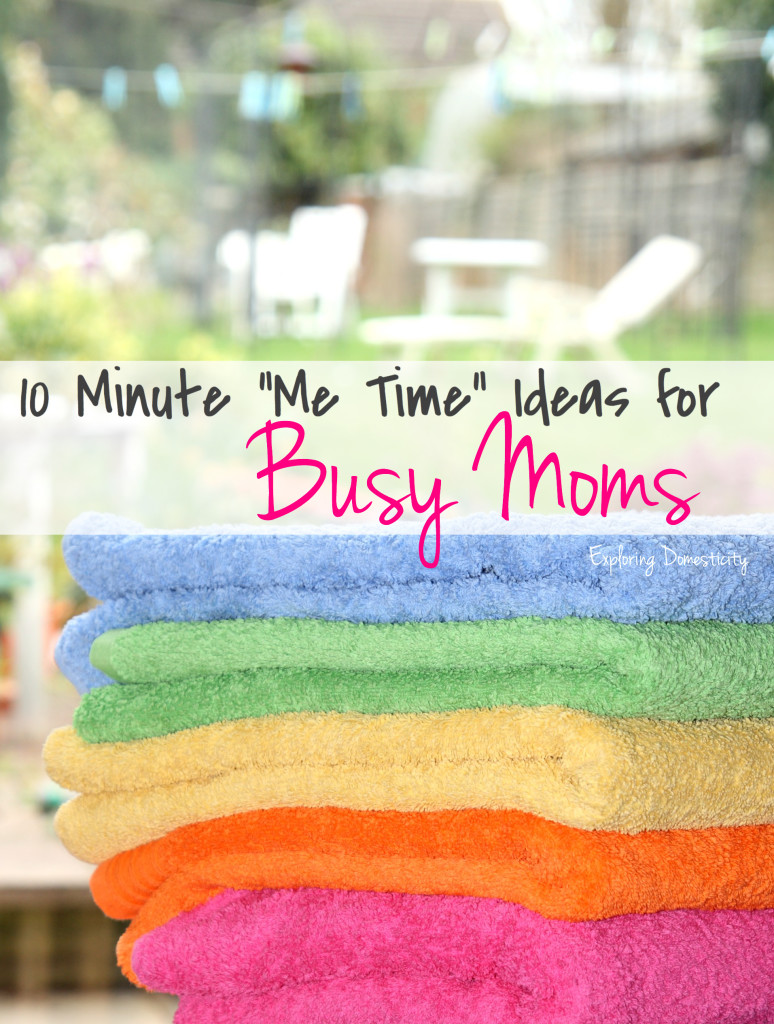 This post contains affiliate links and items I received for testing purposes. I only share products I enjoy and think you will too. Thank you for your support!
10 Minute "Me Time" Ideas for Busy Moms
Coloring
This is my new favorite thing. I love that adult coloring books are so popular. I've always been relaxed by coloring or doodling. I used to spend so much time mindlessly creating tiny interlocking triangles or squiggles to fill an entire page. Add coloring and fun pens to the mix, and I am a new woman!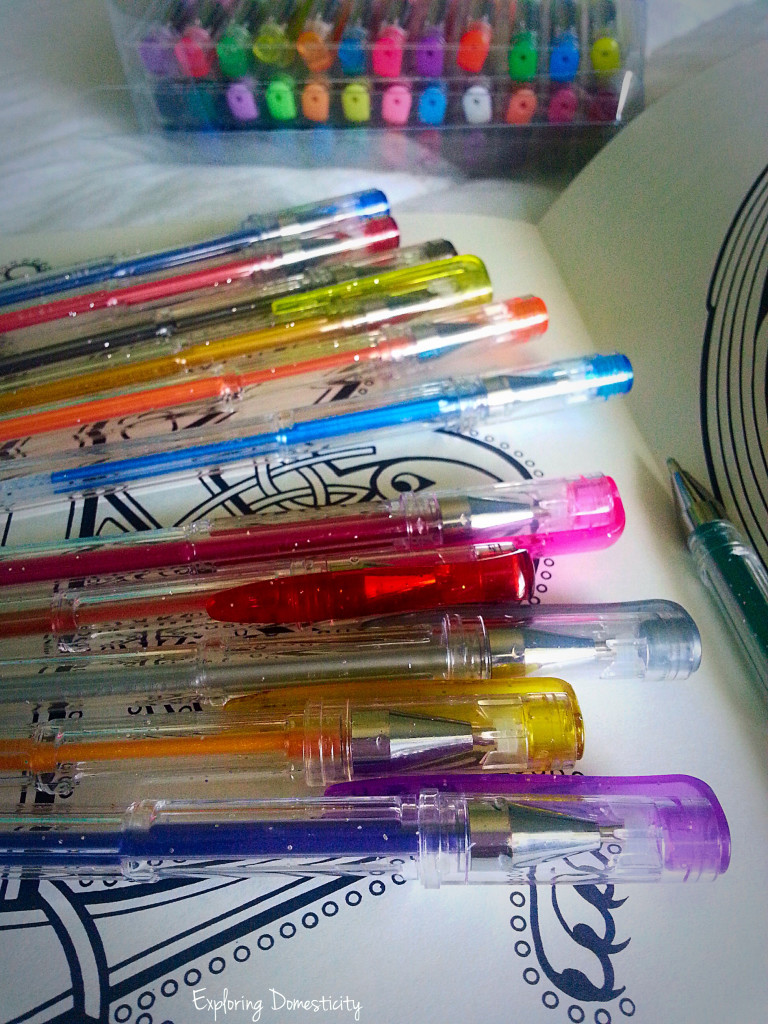 I used to get so excited for new school supplies. I missed that feeling. When I got the chance to add 96 gel pens to my dwindling supply, I was just as giddy as those school shopping days. Don't gel pens just instantly take you back!? Passing notes in school was so much more fun with glitter gel pens. This set is amazing. Plain colors, neon, glitter, and even color-changing. In a moment I did the impossible: surpassed the impressive collection of gel pens I had back in high school.
Taking the time to concentrate on something besides the kids or a screen really feels great. So relaxing!
Manicure / Pedicure
Taking time out for a pedicure or manicure is something I rarely do. I worry that I will be needed for something before they dry. That's why this is such a good one for me. It feels fun to do something strictly for myself, and it's the perfect excuse to refuse to jump after every need of the hubby and kids.
Giving yourself a little attention on a task that will force you to be still for a while and not completing a million tasks at once can be a great thing for busy, multi-tasking Mommas.
Mini-Spa Treatment
You don't need much time to help yourself rejuvenate or feel good. A quick face mask or scrub can really help energize your skin and you. If you have time to sneak in a shower without little hands under the door or yells for mom, take some extra time for a busy scrub and a nice, warm shower.
Some of my favorites:
Dead Sea Mud Mask
Bliss Foaming Mask
Tea Tree Oil Scrub
Arabica Coffee Scrub

Dance / Sing like a Fool
Nothing wil help you feel like yourself or out a smile on your face like putting on some good music and letting it all out. Sing, dance – heck! Clean to the rhythm of a good upbeat song. Some good tunes can go a long way to putting a little pep in your step for the rest of the day. I dare you to put on Walking on Sunshine or Footloose and not immediately have a better day.
Soak up Some Vitamin D
Weather permitting, if you have them minutes without the kiddos, get outside and soak up some Vitamin D. I know, you spend time outside watching the kids play, doing chores, or running errands… but how often do you stop everything else and just relax in the sunshine? A few minutes of shutting everything off, grabbing a comfortable spot, and turning your face to the sun is so relaxing!
Yoga
I'm not much of a yogi and I don't do much meditation, but I do know that a good stretch feels amazing. So, taking a few minutes for some quiet reflection or a deep stretch can help release the stress of the day.
Grab your mat and just do what feels good, or turn on a little aromatherapy,McLean your eyes, and just breathe. If you need some direction there are plenty of free resources online, OnDemand, or on Amazon Prime.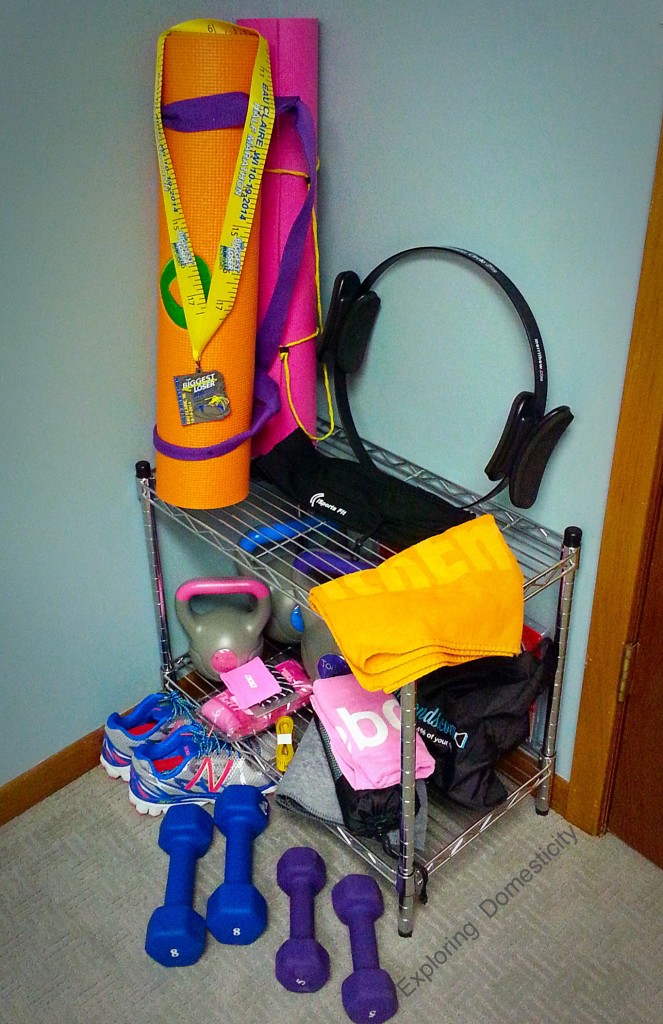 What are some of your favorite ways to take them minutes for yourself?

More Like This


Get Ya Some