I have been struggling to lose weight for over a year now. I take off and put on the same 10 lbs each month and haven't made any significant progress in almost two years.
I stopped weighing myself often. Not that I think you need to have an obsession with the scale, but I used to check each day and, although I didn't stress over the number I saw, it kept me accountable and made me think about my progress or lack thereof.
I allowed way too many treats. I kept thinking it wasn't much, but slowly all those indulgences really began to add up.
I took on a part-time job and my workout schedule hasn't been consistent or organized enough.
When my kiddos where younger, it was easier to keep my eating in check at meals. Now that we all eat the same things, I seem to have more trouble with portion-control.
Thanks to the FitFluential community, I found Robert Brace's D28 For Life Program and I can't wait to jump in today! I get to try it all and share it with you!
I have 28 days of meals, snacks, workouts, and motivation to help me reach my goals. Looking over tha calendar, I am so excited about all the tools I will have over the next 28 days.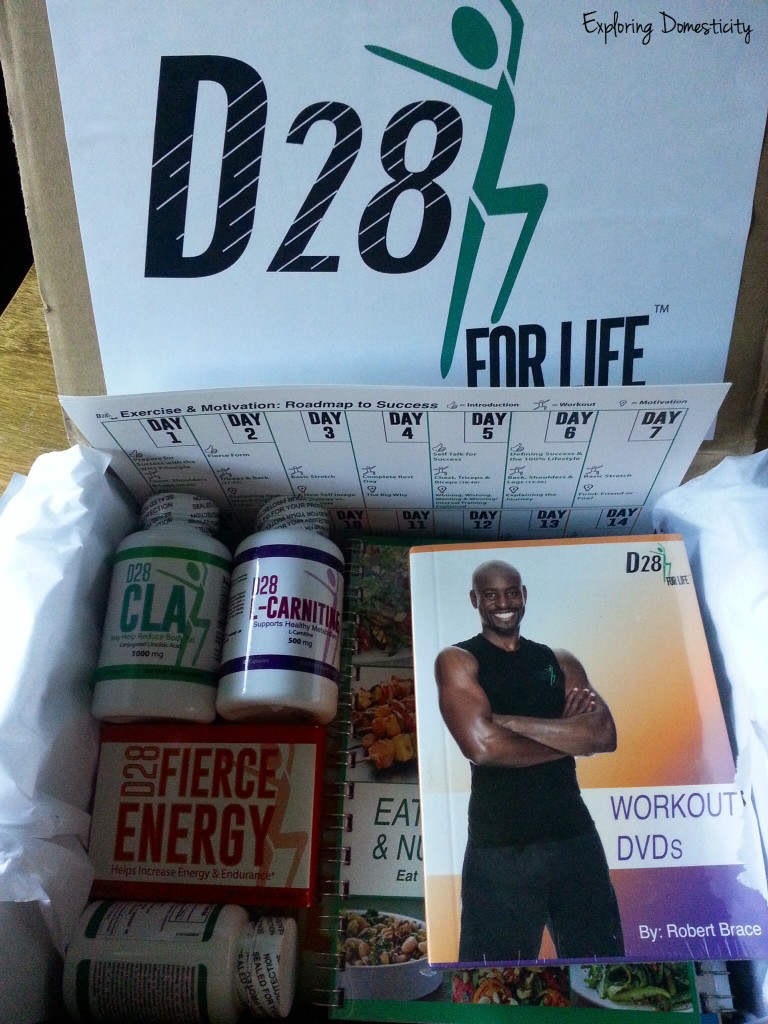 I have a coupon code for you to join the 28 Day Challenge – KHARBULAKED – and the folks at D28 For Life have this to say…
We want everyone to experience the program and actually go through 28 days without any financial risk to them. In 28 days they will achieve their weight loss goals. If they are not happy with their results, they can simply call customer service and never be charged for their products the only thing we ask them to pay for is the shipping costs to get the program to them… Robert Brace does not want price to be the reason someone won't try the program.
So far, I've had three of the day's meals and it's so much food! I'll definitely have to plan ahead because I ended up feeling like I've had two lunches with my big morning "snack." I ended up switching dinner (chicken) for lunch (fish) because I wasn't ready for something so big and I had chicken I could heat up.
I'm about to check out all the other great tools and motivation and can't wait for the Titter party tomorrow, Tuesday September 29 at 9pm EST to chat with Robert Brace, @D28ForLife, and @Fitfluential about creating lasting, healthy habits. Look for the hashtag #D28ForLife, or @ExpDomesticity, and join us!