On the heels of Monday's post about my awesome experience with a personal trainer thanks to an amazing surprise from Kohl's, I thought I'd share some of the reasons I believe having a personal trainer, even for a short time, was so amazing!
Let's face it, paying for a trainer's time and attention is expensive!
For those of you, like myself, who are frugal to the core and can't stand to part with so much money when we have so many free resources right at our fingertips, I may never convince you.
However, if you have been flirting with the idea and just haven't been able to commit…
Here are some amazing benefits that I don't think you can get without the commitment and personal attention of a personal trainer.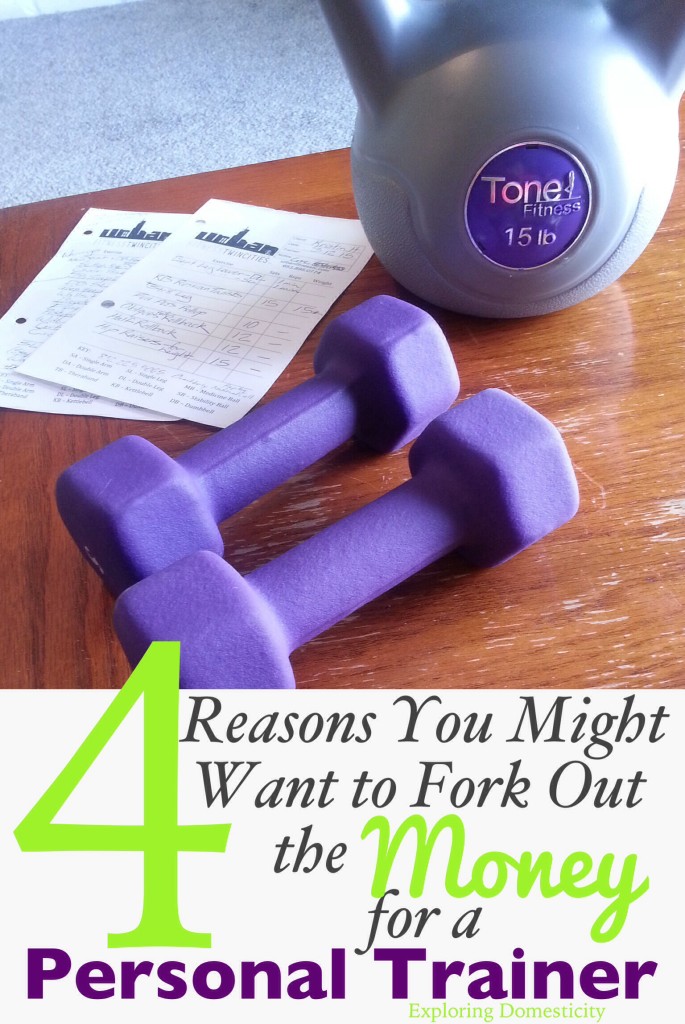 4 Reasons You Might Want To Fork Out the Money for a Personal Trainer
Real-Time Form Correction
A personal trainer will demonstrate, explain, and make changes until you have the correct form and are the most effective with your workout. This prevents injury, uncertainty, and makes sure you are getting the most of your workout.
I would guess I only reached about 80% effectiveness while doing workout videos on my own. They would present something new and I would miss some time trying to get the hang of it and still have no idea if I was doing it right. Not too long into my training sessions I noticed how much more confident I was in my form. I was checking myself and adjusting without thinking about it.
Who wants to put in the work and not know of they are getting the most out of their efforts?
Accountability
Working with a trainer gives you a set schedule to stick to. You meet with them at certain times, they often give you some things to work on on your own, and they'll ask about your eating habits. All this gives you the accountability to stick to your goals.
I'm not going to say I didn't have slip ups with my eating habits, but if my trainer said she hoped I got in two workouts before our next meeting, regardless of the kids' toys and actually children running around me, you better bet I made it happen!
There are ways to keep yourself accountable on your own, but having a person who you have to look in the eye and report to – someone who will see you struggle if you didn't keep up with your workouts or fuel your body correctly – is the best way I can think of!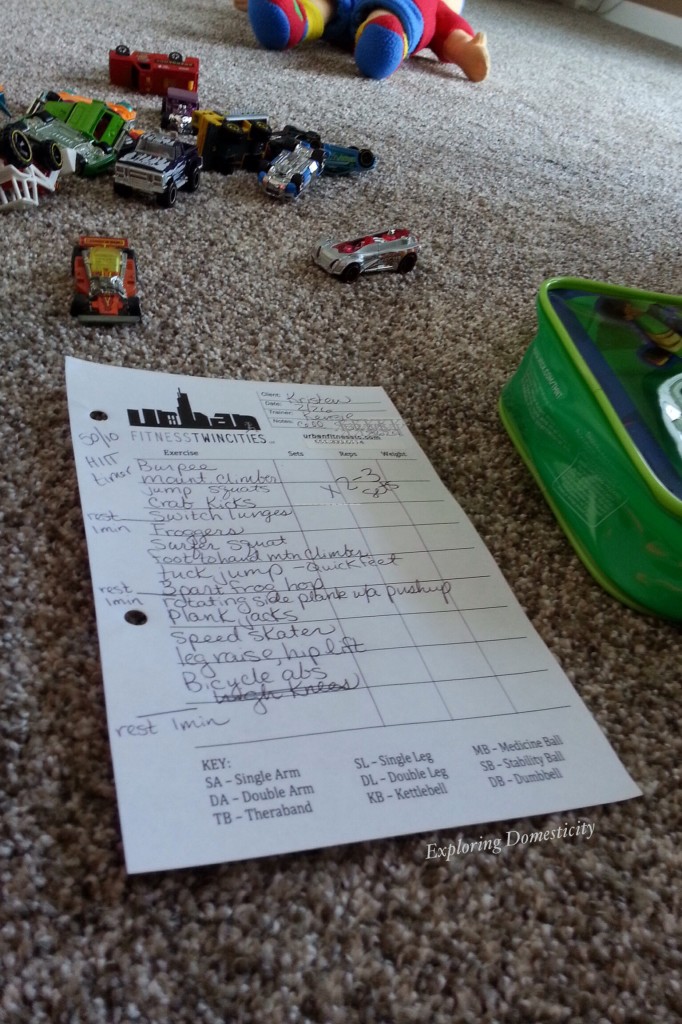 Assessment, Troubleshooting, and Personalized Goals
Sure, you can hop on the scale and wrap a tape measure around yourself, but trainers can often assess your progress far beyond that. They can often tell you your body composition, administer fit tests, and help recognize where progress is being made. This helps you to recognize small victories, feel successful, and stay motivated.
While working with my trainer, the scale moved 10lbs in 3 months. However, with other measurements, we found that I had also gained 10lbs of lean muscle and moved from the overweight category to moderately lean which sounds great to me!
Trainers have access to knowledge and tools that will help you stay on the right track. If something isn't working, they are also there to troubleshoot and help you tweak your workouts, protein intake, diet, sleep, etc. so much better than you could do on your own.
Personal Investment in Your Success
Working with a trainer is such a personal thing. Weight loss or changing your body is such a personal thing. Any good trainer knows that there is more to it than telling you what to eat and how to do a push-up. Most enter the field because they have a passion for changing lives.
My trainer asked for my weakness without judgement and gave me small manageable goals and advice to help knock out those habits slowly.
When they put so much time and effort into helping you, you will want to give it your all and that personal connection will help you strive to honor their efforts.
What do you think? Is it worth the money?
Have you worked with a personal trainer? Would you like to work with a trainer?