We just booked our next trip to Disney!
Since the kiddos have been born we have been fortunate enough to accompany my parents on an extended Florida vacation each year in November.
We do Disney in a quick and stress-free way, and we do it right!
I can't wait to go back again!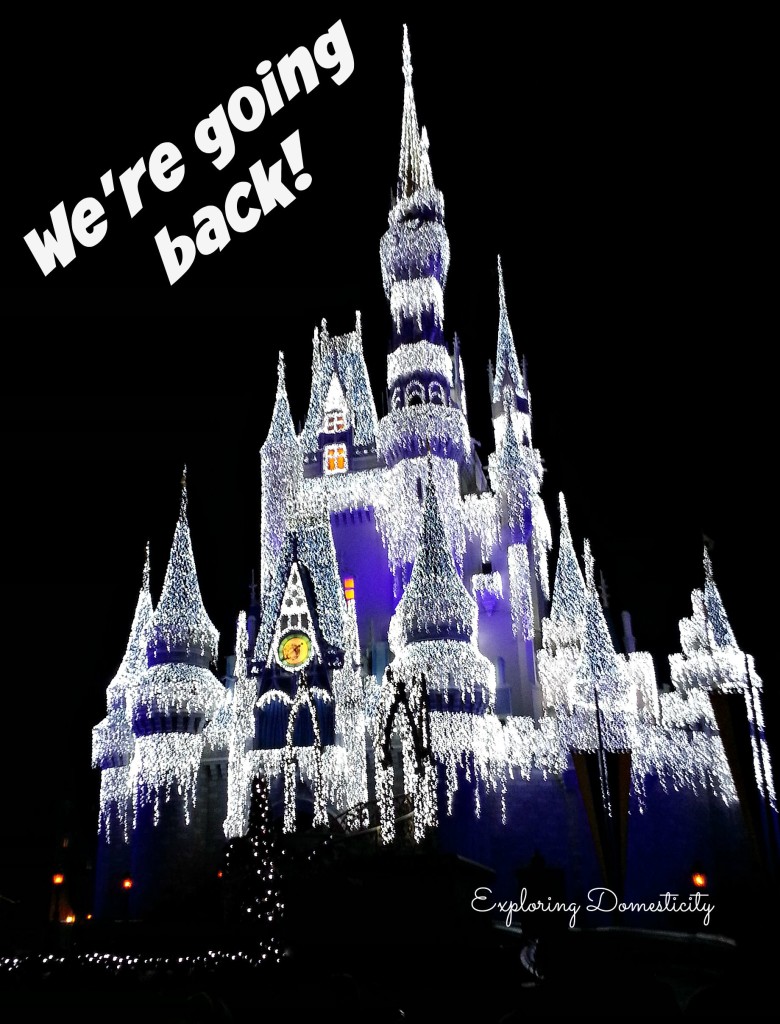 I've always been a Disney fanatic. We went a handful of times as I was a child, and Disney World was the first vacation I got to take by myself with a friend as a senior in high school. I even worked at the Magic Kingdom as part of the College Program. I dreamed to be proposed to and married at Disney World – I don't care if I am already married, my husband better make that one happen someday!
So, I've been thrilled that we have been able to take the kiddos to Disney World for the past three years.
The first year my daughter was only 1 month old and my little guy was one. As we visited my grandparents in Port Charlotte, I started looking into a spontaneous day or two in Disney World. It was so great! We had the best time, and planned the perfect short Disney vacation for little ones.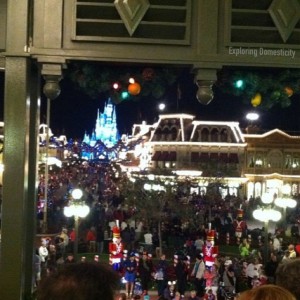 We had so much fun that we planned Disney right into our trip the next year. We did another short and sweet trip and planned it just right by staying at the Art of Animation Nemo Suites. I also shared a few of our favorite tips and my Disney love that year.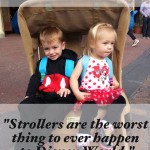 Last year, things were a little different. It was so lucky that the Moms Meet WOW Summit was in Orlando in November right around the time of our trip. Instead of tacking Disney on to the end of our trip, we made a stop at the Carribe Royale for the Summit, and hit up the Magic Kingdom (first time for my then 2 and 3 year old) in the evening at an awesome conference price. It was so much fun to go after nap time and stay late. We looped through Buzz Lightyear a bunch if times during the fireworks and had a blast! One of the highlights was my little girl's first haircut.
This year, we decided at the last minute to give up our beloved Art of Animation, with it's adorable spacious rooms and splash pad, to try out the Caribbean Beach Resort. It looks like it also has a great water space for little ones, and we're looking forward to try a new resort! We also decided that we are going to try the Animal Kingdom this year and character dining at Tusker House Restaurant.
Yay!! This former cast member gets more giddy than the kids! I can't wait!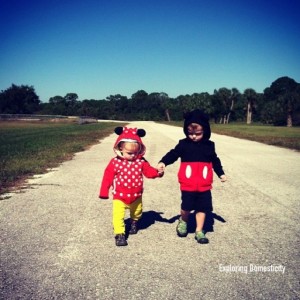 We've had some amazing short, sweet, and thriftier vacations at Walt Disney World with little ones. It does not have to cost a fortune, and it can be the best when you don't try to fit in too much. I may have to write about the details, because I really feel like we found the best less-stress way to do Disney.
Where do you stay when you go to Disney World?
What are your favorite things to do in Disney?