Thanks to BeFit and Fit Approach, I'm super excited to have been given the opportunity to Jumpstart some healthy habits in 2016 and #BeFitAllYear. I'm even more excited to share the FREE 30-day workout calendar and videos with you, as well as give you a chance to win some of the BeFit goodies they've given me!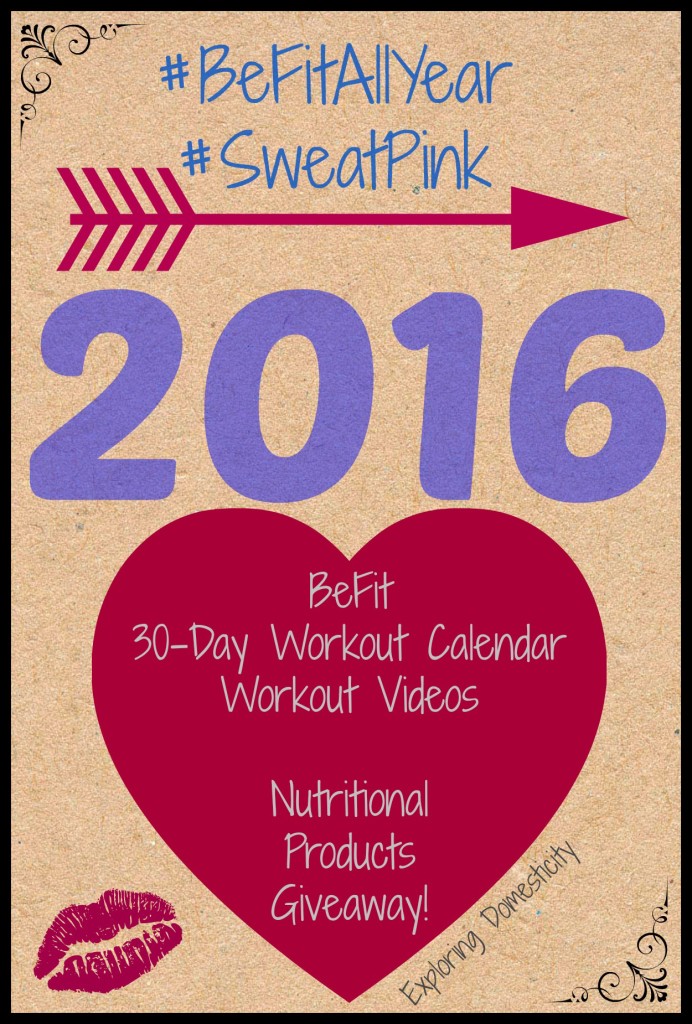 Confession: My 2016 health and weight loss goals have been off to a slow start. If I'm being completely honest, I've continued to gain weight after the holidays…
After losing 60lbs after my second child, I have really struggled to keep the scale going down. In the past year, I've added a part-time job to full-time staying home with the kids and the pressure has really decreased the amount of focus I've placed on my health. I'm feeling pretty discouraged lately…
I'm really feeling energized with this BeFit 30-Day Challenge. The best part is that the tools for the workouts are completely free! BeFit has put together an amazing series of videos, along with a workout calendar to help keep you on track.
I started this morning with the Dynamic Strength workout. It was fantastic! I woke up early, wandered through the dark to my office and got in a short and sweet strength training workout. Next to the tools being free, my favorite part is that these workouts are quick and effective – most are between 10-15 minutes. Toward the end of the 30 days, we'll start to double up the workouts, but they still don't take a huge chuck of time. Love that!
As a Sweat Pink Ambassador, I also got the chance to try out some of the great BeFit Nutritional Products. We have Chocolate Whey Protein, a PreWorkout, and Burn – a supplement to boost fat loss. I haven't tried them yet, but I will keep you posted as I update you about my progress during the 30 days. For now, how about I open up the giveaway and give you a chance to win some for yourself!?
So, you know the workouts are free, short, and guided by a free calendar… So, who's going to join me and #BeFitAllYear!?!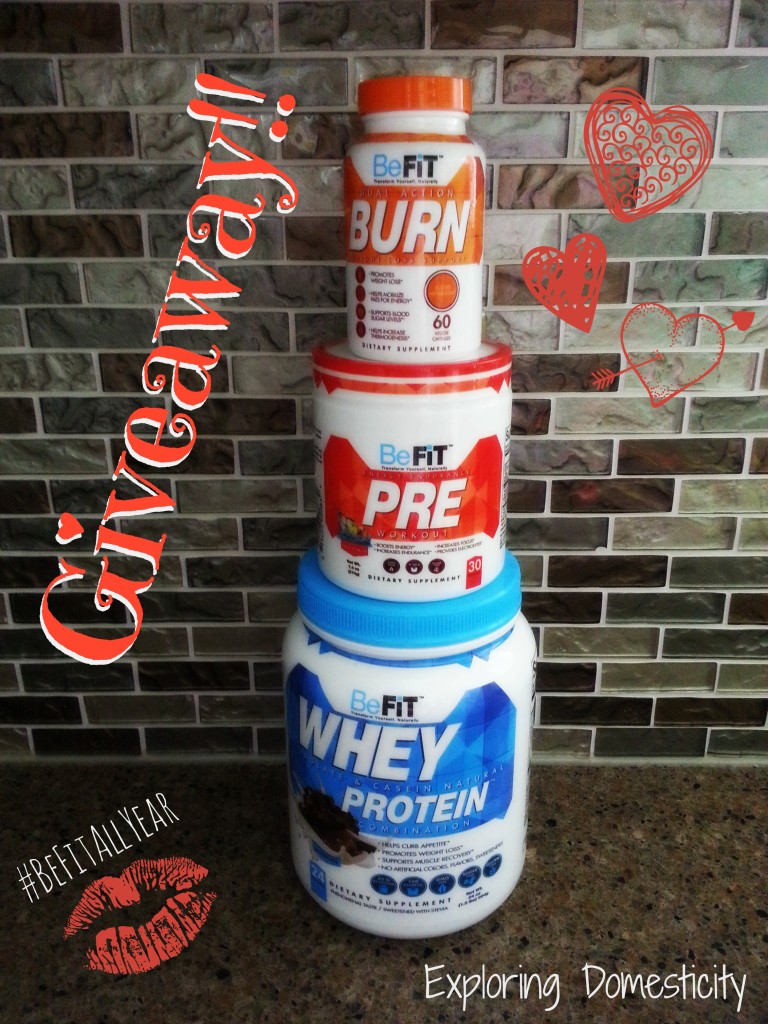 More Like This

Get Ya Some