Cooking perfect eggs is easy, but not without the help of some of these amazing tools. From easy-peel hard boiled eggs, to the perfect poached egg for a breakfast salad, to a quick and fluffy egg from the microwave, these tools will have you cooking a gourmet breakfast every time. These are three of the best egg cooking tools around!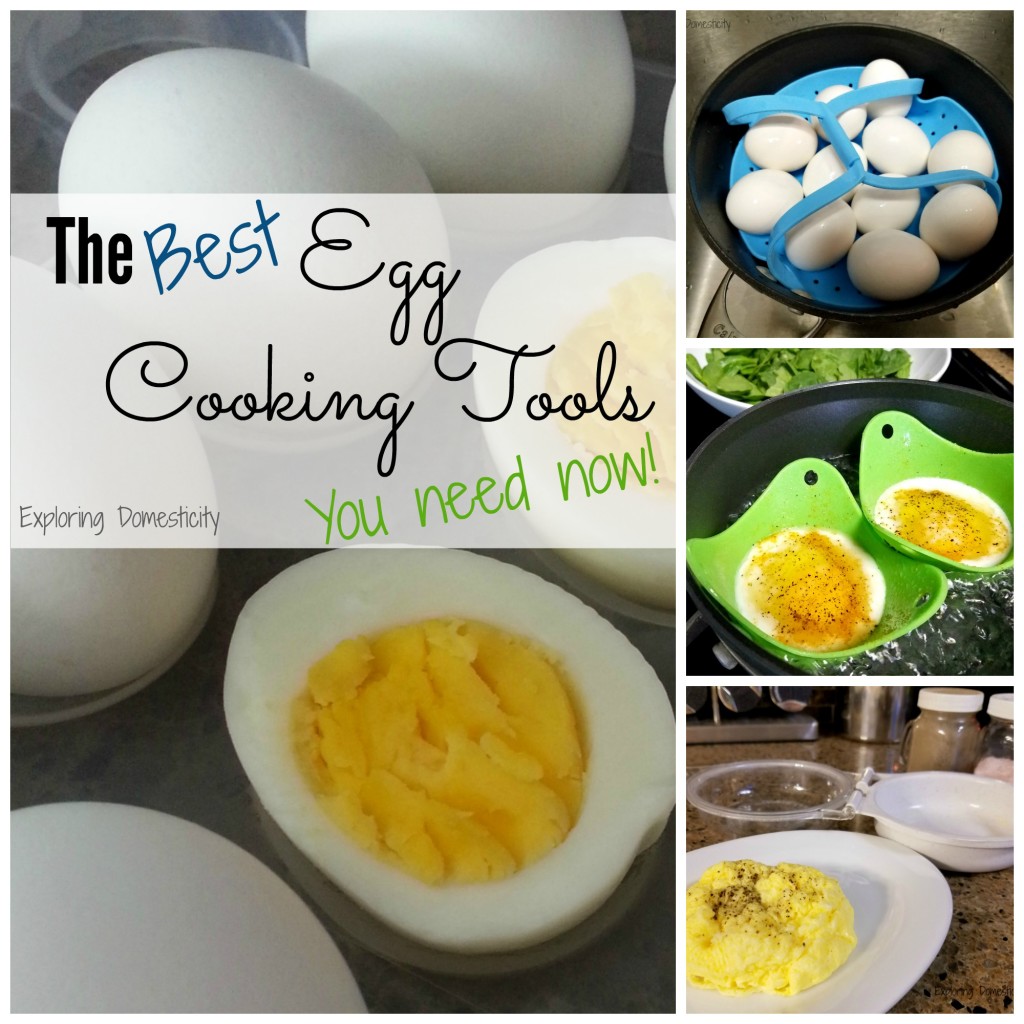 This post contains affiliate links. If you choose to make a purchase from one of the links, this site will receive a small commission with no affect on your purchase price. We hope the links are helpful for you and thank you for your support!
The Best Egg Cooking Tools You Need Now!
Eggs are one of those things that almost anyone can make one way or another. Scrambled eggs are pretty easy, and everyone has their own favorite way to cook eggs.
Eggs are so versatile, and there are so many ways to cook and eat them. These three tools make them even easier. Here are my recent favorites, and the best egg cooking tools you should add to your kitchen!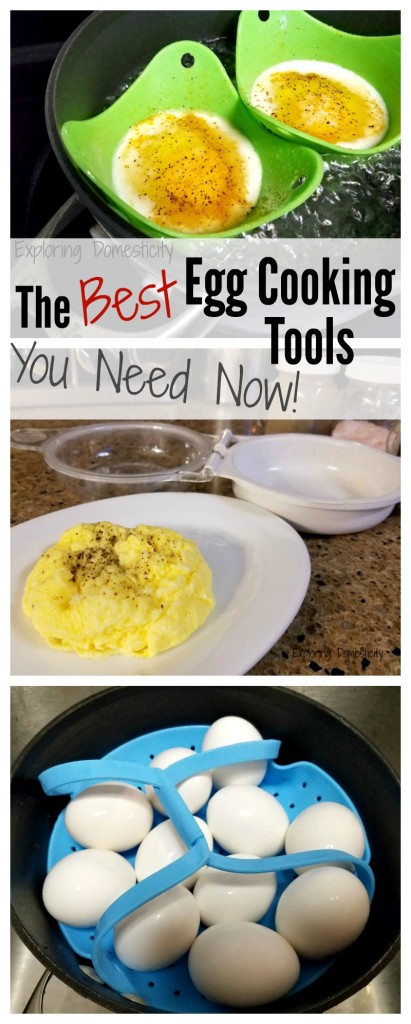 Easy Poached Eggs
Poaching an egg has always been so intimidating! Boil the water, get some kind of swirl going, try to break the egg without it spreading all over the pan…
I'm sure once you have it down it's not that bad. However, for most people it's a process that seems so difficult they probably never attempt it.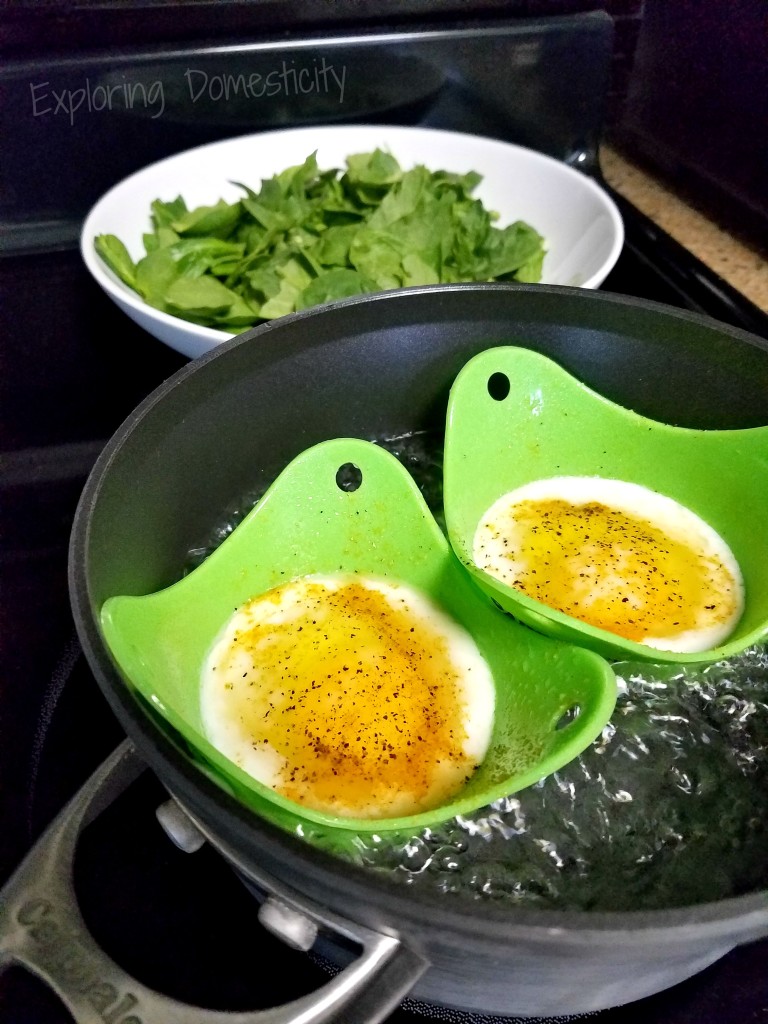 I found these egg poachers  and I love them! I also got this second set of egg poachers because I love them so much, but I only need the one set of four, so I have a giveaway for you if you stick around until the end!
These silicone cups float in the boiling water and the egg goes cleanly inside, cooks well, and slide out easily.
My favorite way to serve them is on top of some spinach or romaine with avocado and tomato. It makes a great breakfast salad once you break in and that yolk runs down over everything.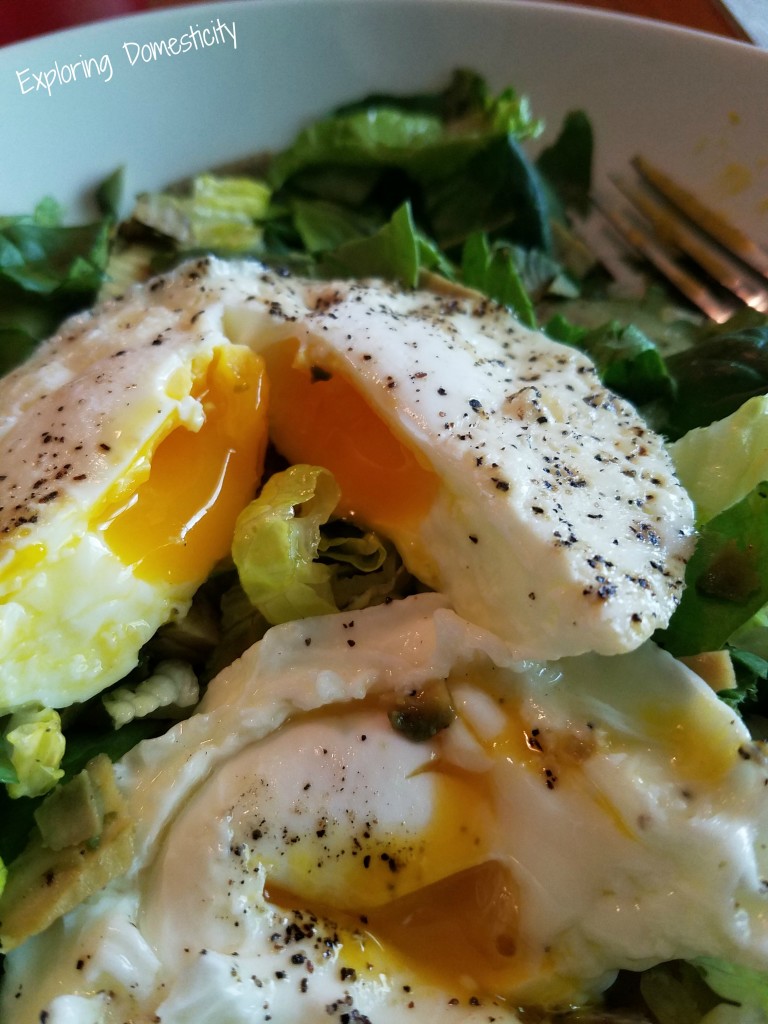 Perfect Hard Boiled Eggs
One of my favorite tips in the past year has been learning how to hard boiled eggs perfectly so that they are done well and peel easily. I used to use a metal steamer basket. When I got this silicone steamer basket, I loved it! It fits into any pot and hold more eggs because of how flexible it is.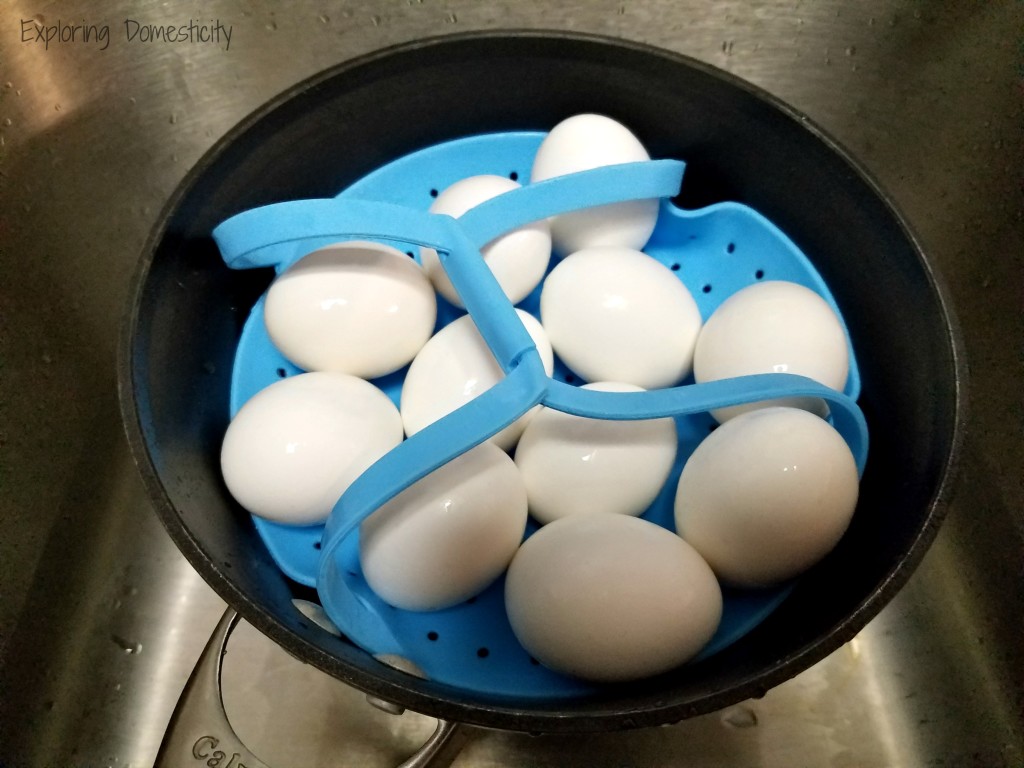 Gorgeous Fluffy Eggs from the Microwave
One of the most popular posts from this site has been the post on how we make frozen breakfast sandwiches. The easiest way I had found to make so many eggs at once was to cook them all in this awesome USA pan, which is a miracle with keeping thing from sticking. I also us a USA muffin pan for cooking my favorite egg breakfast muffins.
Recently, my husband has been assembling his daily breakfast sandwich with a fresh egg cooked in the microwave!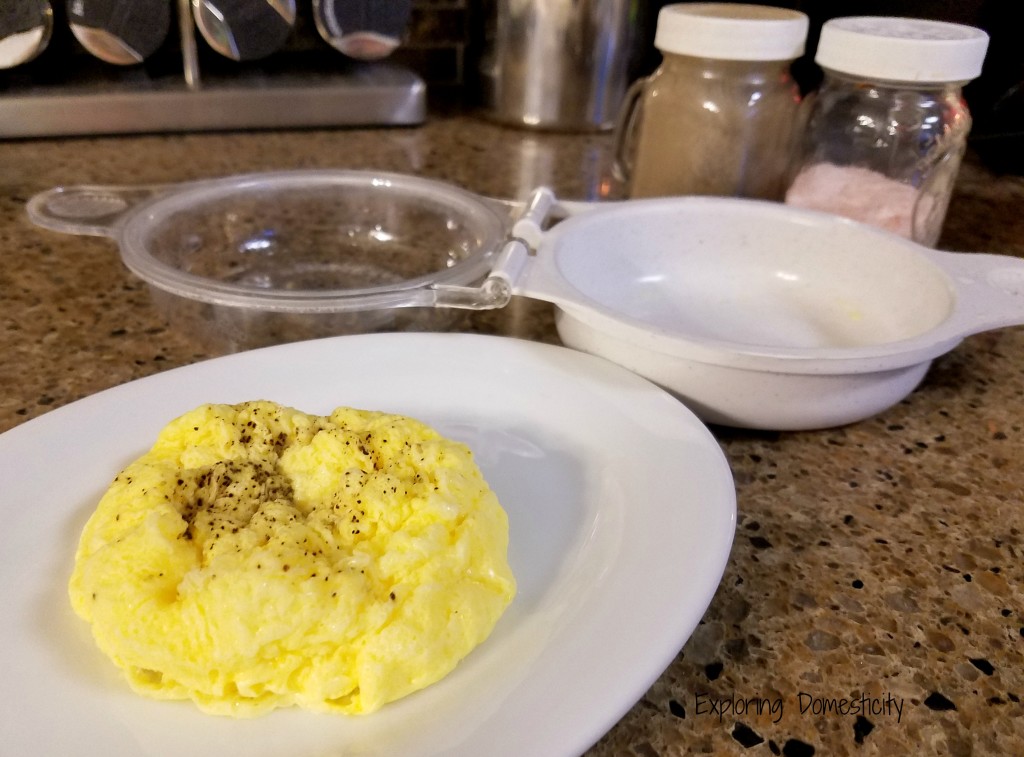 I bought him this little microwave egg cooker because I thought he could heat up his frozen breakfast sandwich inside, but it turns out this thing cooks an amazing and fluffy egg in just one minute!
I couldn't believe it! Look at this gorgeous egg.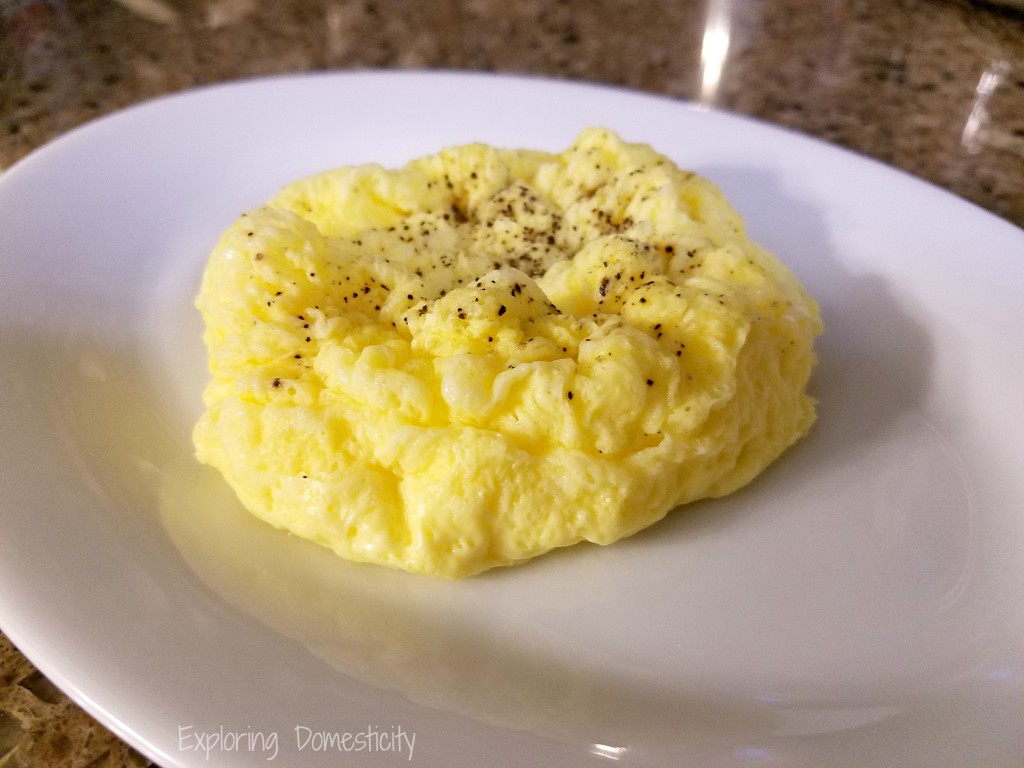 He had been using this egg cooker for a while before I saw how beautiful the eggs turned out. It's amazing! I started cooking eggs for the kids this way as well because they are the perfect single portion and cook in one minute in our microwave.
Love it!
Egg Poacher Giveaway!
Since I have two sets, I'm sharing one of my favorite tools with one of you – a brand new egg poacher set in four cute colors!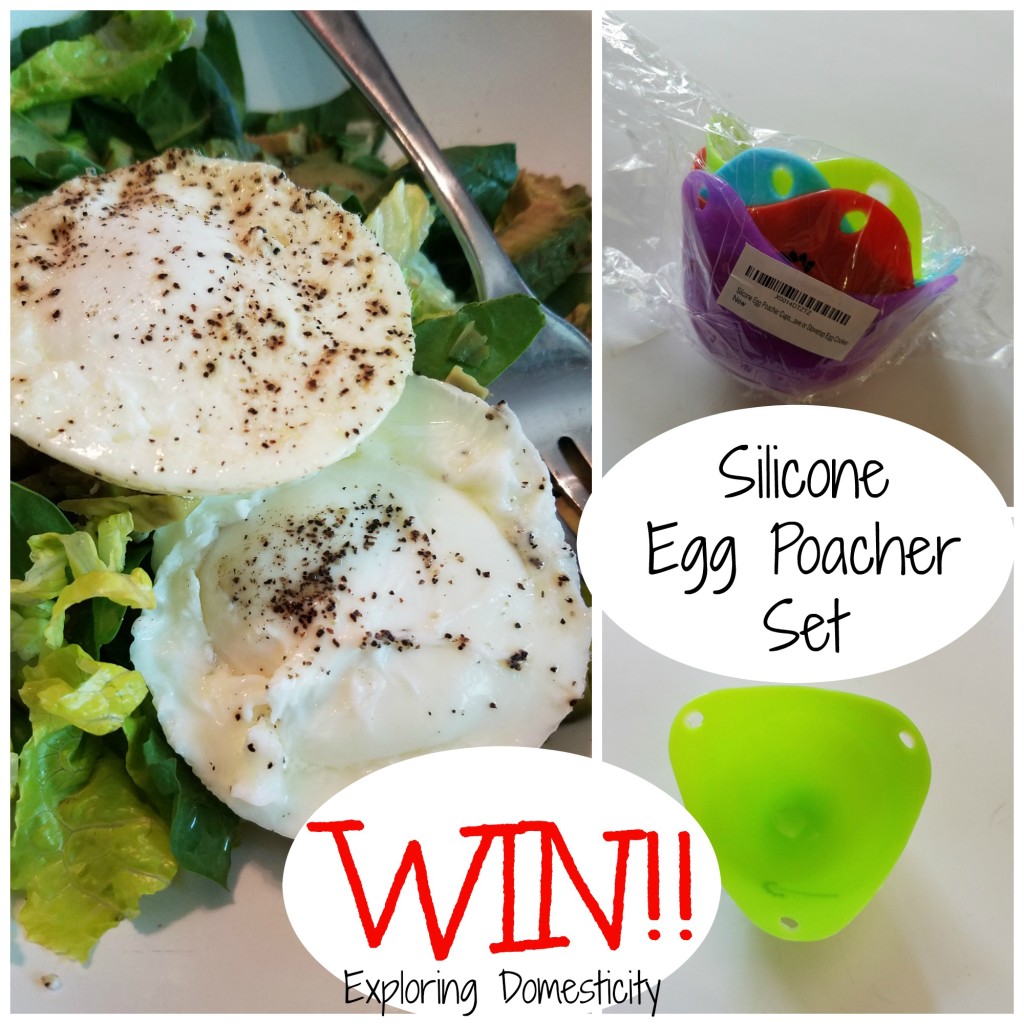 It's so easy to enter. Just leave a comment below with at least a sentence or two. You can receive additional entries for tweeting the message below or commenting on a facebook post – just be sure to leave a separate comment for additional entries.
Contest ends November 1st. Since I'm mailing this myself, US residents only. 🙂
What is your favorite way to eat your eggs?
Do you have any incredible egg cooking tools I should know about?

Get Ya Some