This post contains affiliate links and a review for Workoutbands.com - I received a set of bands free of charge, but spent two months using them so I could provide an honest review for you!
We're all busy.
Summer is an especially busy time with travel and activities. We spend the majority of our time at the cabin, and we recently bought a new camper so there won't be many weekends spent at home this summer.
I'm sharing some of my favorite ways to get a workout in while traveling, and the best equipment I found for summer travel.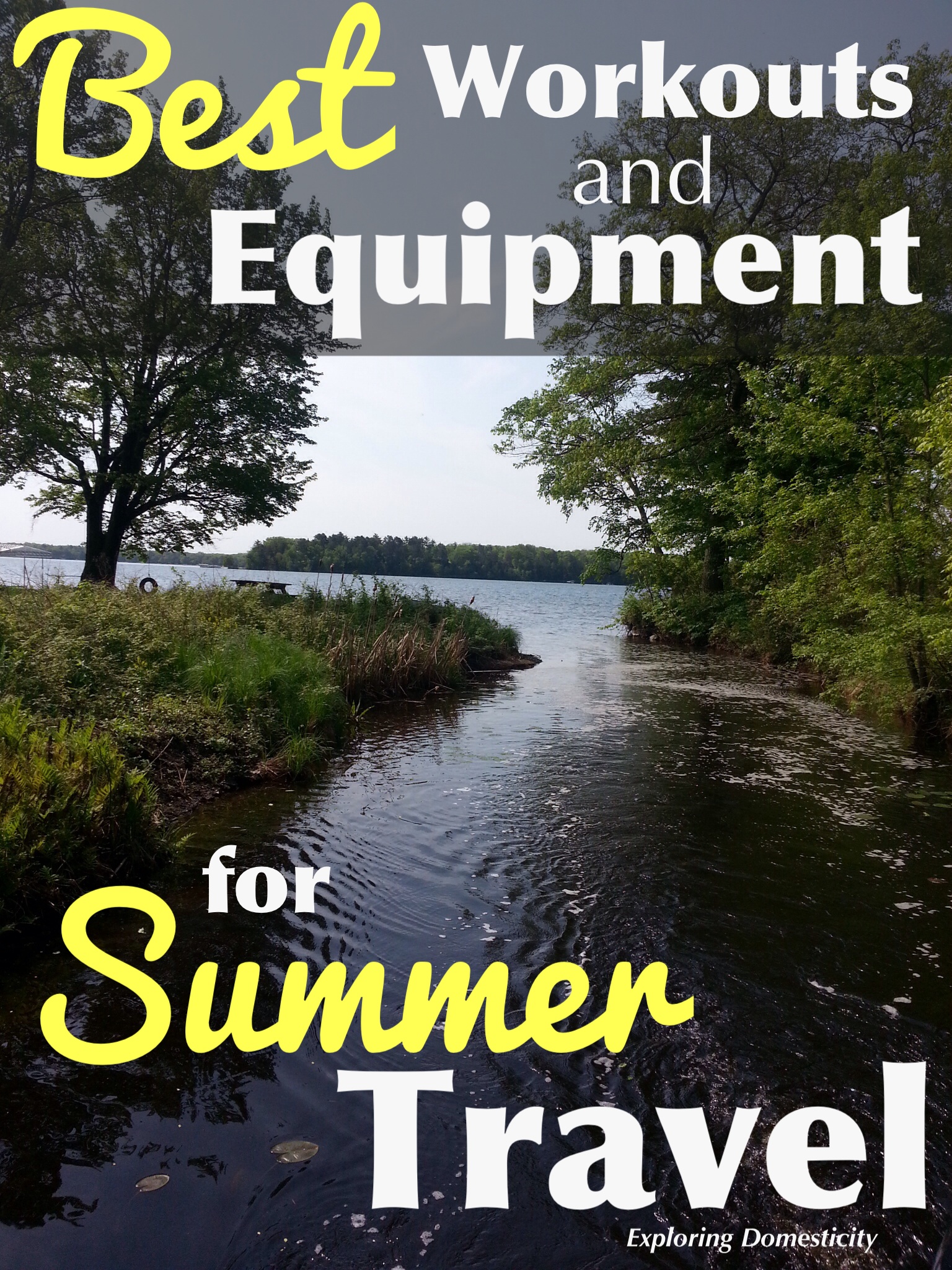 No Equipment Needed
Running. Pack up your shoes, and maybe something to hold your phone, and run wherever you are. I love running at my cabin, the scenery is better and there are lakes all around me.
Hiking/Walking. Explore the area you are traveling in with a walk or a hike. It's a great way to spend the day and burn calories.
Be silly with the kids, run, play games. Vacation is the time to let loose. Just enjoy yourself and stay active.
Body Weight Workouts. If you feel compelled to get in a traditional workout while traveling, or maybe you just want to do something in a shorter amount of time that makes you feel accomplished, there are a million workouts you can do with your own body weight.
Yoga. Mat or no mat, you can fit is a few yoga moves anywhere. Heck, take a picture. Have you seen some of those amazing yoga Instagram accounts? You could be a star! 😉
Sit and Be Fit. Are you going to be sitting in the car for hours? Try to think of some things you can do to keep your muscles active during the ride.
Make the Most Out of Your Vacation Destination
Vacations are about relaxing – I get it – but there are probably a bunch of things available to you to keep you active and healthy while on the go.
Biking. If you can get your hands on a couple bikes, a tandem bike, or even a beer cart like they have in my hometown, you could have a lot of fun while exploring or working off the indulgences of the trip
Water Activities. When I think of summer travel, I think of the lake. There are so many ways to get active on the water: canoeing, paddle boarding, swimming, tubing, skiing, etc…
Play Games. Summer is the perfect time for games like volleyball, tennis, baseball, golf, kickball, dodgeball, etc. how fun would it be to organize a game with the family?
Shopping. Seriously. Is your vacation destination known for it's shopping? I can always get my steps when I head out to the Mall of America or to find some cute little shops somewhere.
So, there are plenty of ways you can make your summer vacation more active, but what if you just want a really easy way to bring your workout with you, get it done, and go back to the rest of your day?
After trying to haul weights or a kettlebell to and from the cabin, and realizing that I didn't want to pop in a DVD and lock myself in a room, I started looking for some resistance bands. I found an amazing set from Workoutbands.com and contacted them about reviewing their product. They were gracious enough to offer me a set that I got from their Amazon store.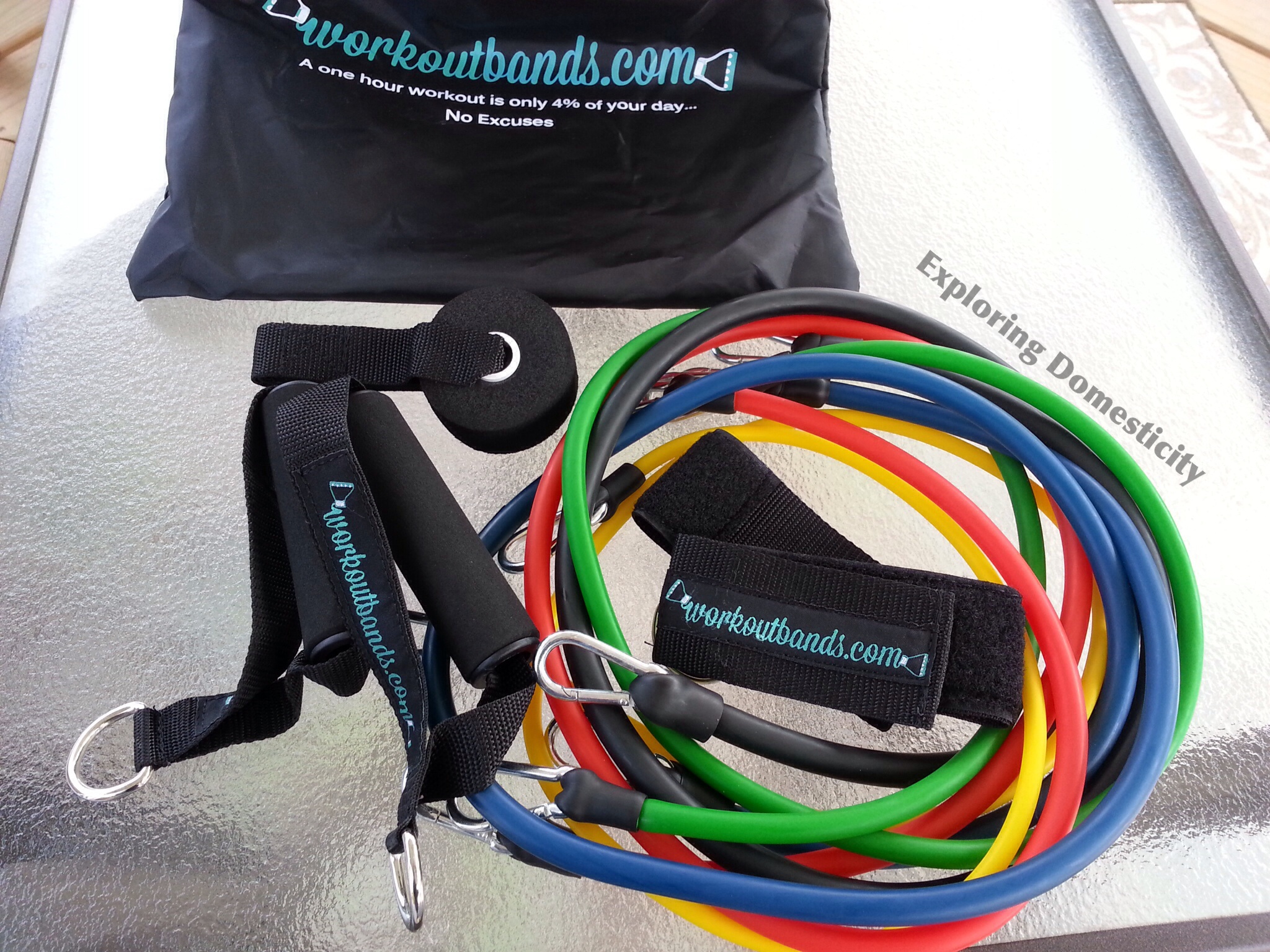 I. Love. Them.
They come in a handy little bag and include 5 bands of different resistance levels, two handles, two with Velcro straps, and one attachment that you can close in a door instead of having someone hold an end or putting a big hook in your wall. It also came with a few examples of exercise for your bands.
I love them because I can bring them anywhere. I even did a 30-minute HIIT workout while at the cabin, chatting with the family.
I like to keep the Velcro straps on the band with the highest resistance, the handles on the band with the next highest resistance, and use the other bands for things where I may double them up and hold the ends. It's so easy to set up my HIIT timer on my phone and then just switch through the different exercises until I'm finished. The handles are comfortable, the set is so convenient, and the clips make it so easy to switch it up.
I definitely recommend this set for anyone looking for a convenient way to take their workout with then wherever they go. Or, if you just want to tie your kid up in the backyard for a while…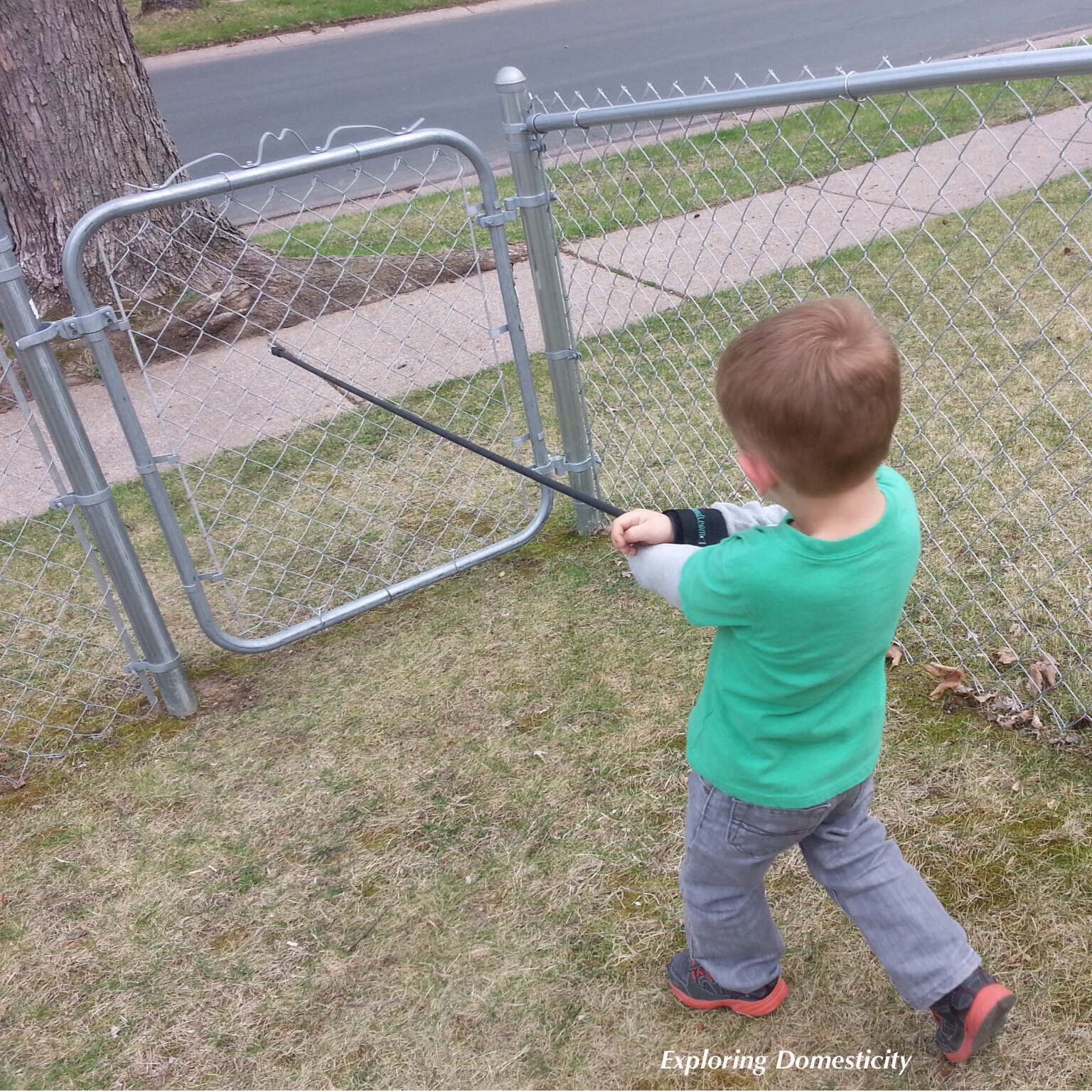 …just kidding! This little goofball loves to play with them and did this one himself. I can only imagine what the neighbors thought as they walked by!
What are your favorite summer activities?
How do you fit in your workout while traveling?
Get Ya Some