This journey to

health

,

wellness

, and

weight loss

is not easy.

The thing that changes all that is having a great community of support around you to help you succeed. Support, tips, and the occasional "you got this!" Can go a long way to making this journey a little easier.
How about winning some money for reaching your goals and losing weight, and winning some prizes for helping others reach their goals????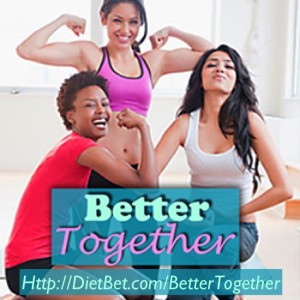 I've been working for DietBet for almost a year now helping other amazing hosts give their players a fantastic experience, and now I get to try my hand at it.
This game is going to be fantastic!
Not only will you be motivated to reach your goals because there is money on the line, but you could win prizes just for helping others reach their goals, and they will all be there to help you too!
Sounds like a win-win, right?
I'm looking forward to creating a group with so much interaction, encouragement, and help that everyone feels like they are in this together and there are plenty of people out there that have their back. It's going to be great!
The game starts
Wednesday, June 3rd

and ends just in time for all the Fourth of July festivities.

If you don't know how a DietBet works pop on over to the game page where you will find a rundown. Feel free to leave any questions for me below as well!
Some awesome things about DietBet
96% of all dietbetter lose weight
DietBet has helped over 261,000 people lose a collective 2.8 million pounds and win a collective $11 million!
Creating a DietBet profile is free and gives you access to the supportive group boards and allows you to create blog posts to connect with others
A 7-Day Money Back Guarantee allows you to join and check out any game and gives you seven days to decide if you are ready to start losing weight!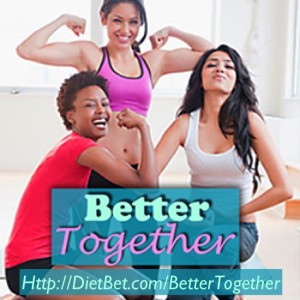 You can do this! But we are all definitely Better TOGETHER!
If you are looking for extra motivation, support, and helpful tips this is the game for you! If you are like me and you stay on track better while helping others, we want you!
We can all reach our goals TOGETHER!
Plus, it doesn't hurt that there will be weekly prizes for those of you who support your fellow players and a grand prize for our Biggest Supporter! Just sayin'…
Join us now!
Are you in?
Do you have any plans for getting summer ready?