My kiddos love blueberries, but we had never tried Frozen Wild Blueberries until we were asked to try them on behalf of Moms Meet. We received product for review and, just like my unfiltered kiddos, all opinions are honest and my own.
Have you ever made a whole meal with blueberries?
I took on the challenge of creating 3 Dishes with Wild Blueberries and each turned out more amazing than I could imagine! I'll be sharing each of them over the next couple weeks and you can make a delicious meal with blueberries too!
First up, the thing that ties all three recipes together…
Blueberry Balsamic Reduction
This sweet and tangy concoction can be used in so many ways and will have you adding blueberries to every meal!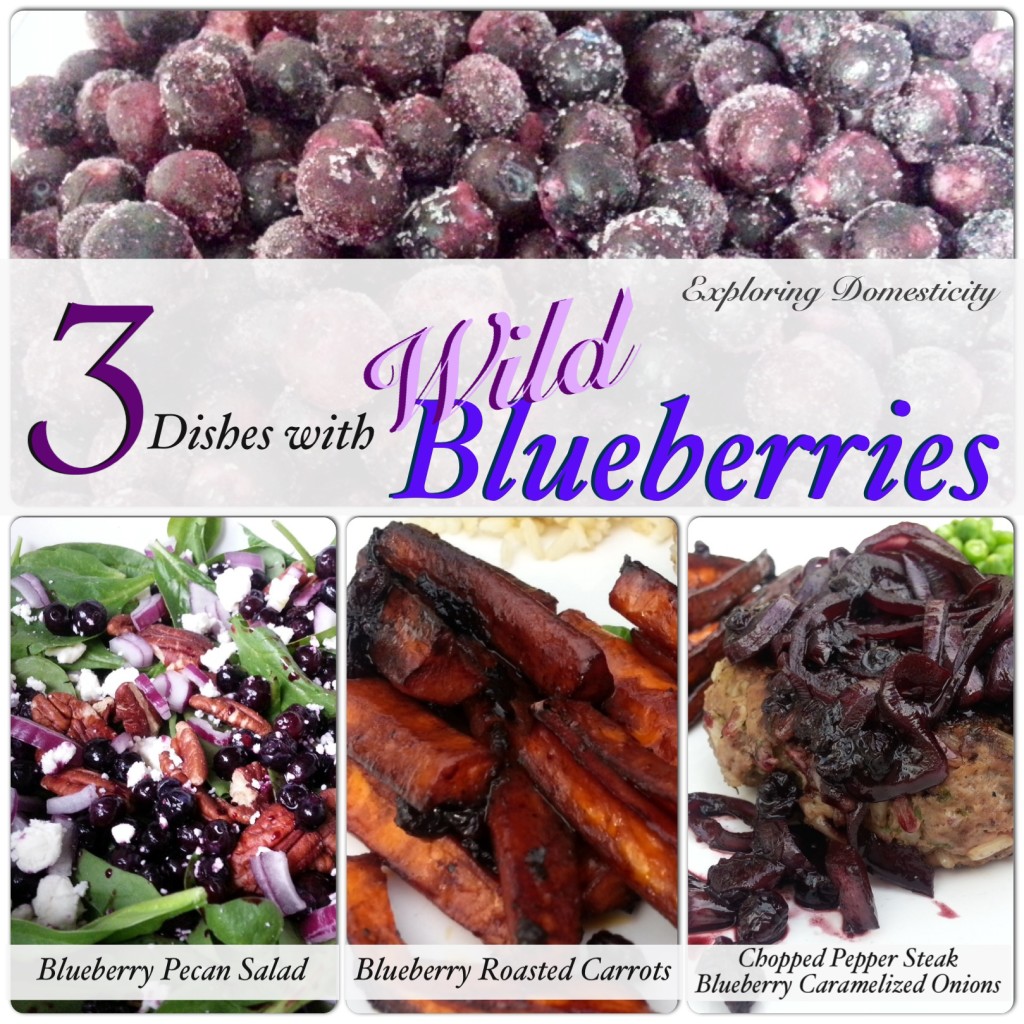 The great thing about making the three dishes I'm going to share is that a lot of it can be done at the same time. The first place to start is to make a Blueberry Balsamic Reduction, and it can be used in all three recipes.
So good, you'll start thinking of all the other things you can make with it!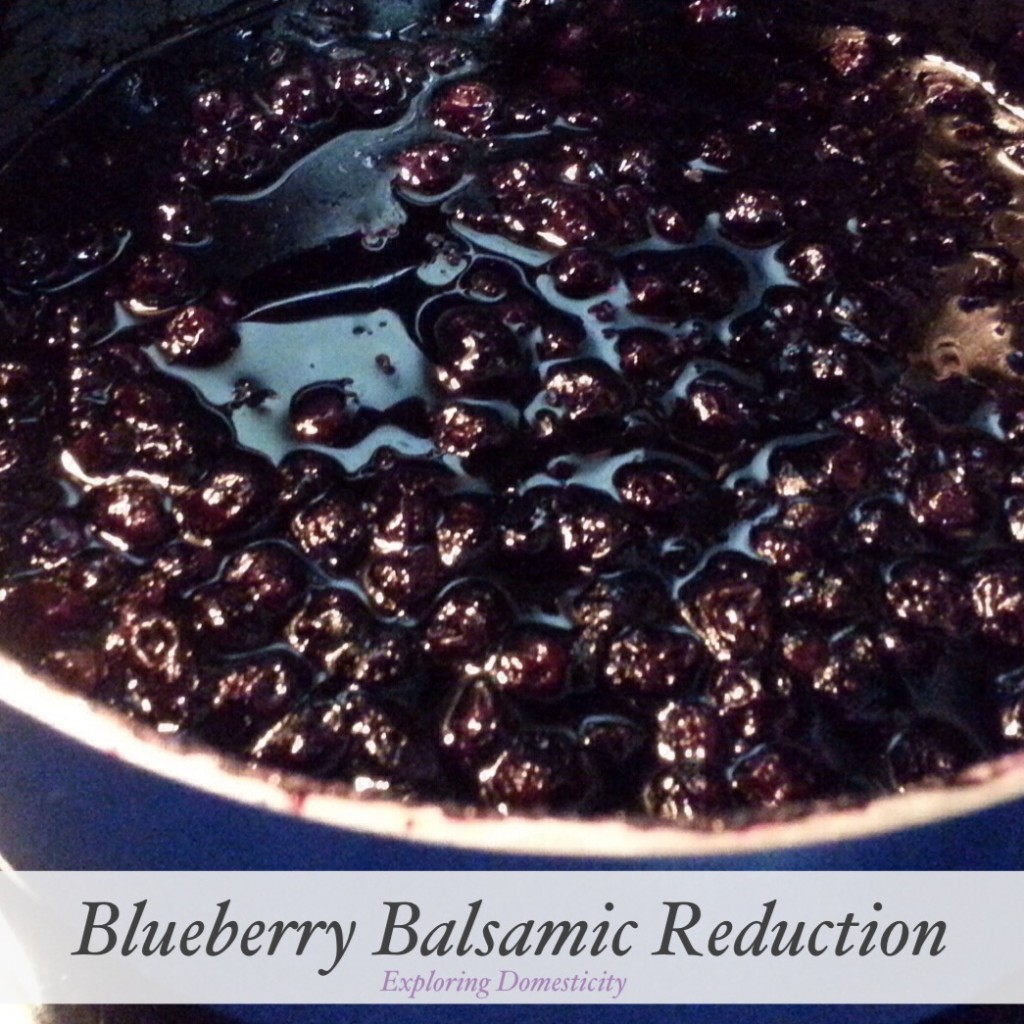 Blueberry Balsamic Reduction
What You Need
2 cups Frozen Wild Blueberries (frozen or thawed)

1/2 cup Balsamic Vinegar
What You Do
Add blueberries and vinegar to a small saucepan over medium-high heat

Bring to a boil and continue to boil 8 minutes stirring occasionally

Turn off the heat and set aside
The liquid will be reduced by half, the blueberries will soften, and the sauce will thicken so that you can draw a line in the pan with your spoon. Definitely go ahead and sneak a taste – it's awesome!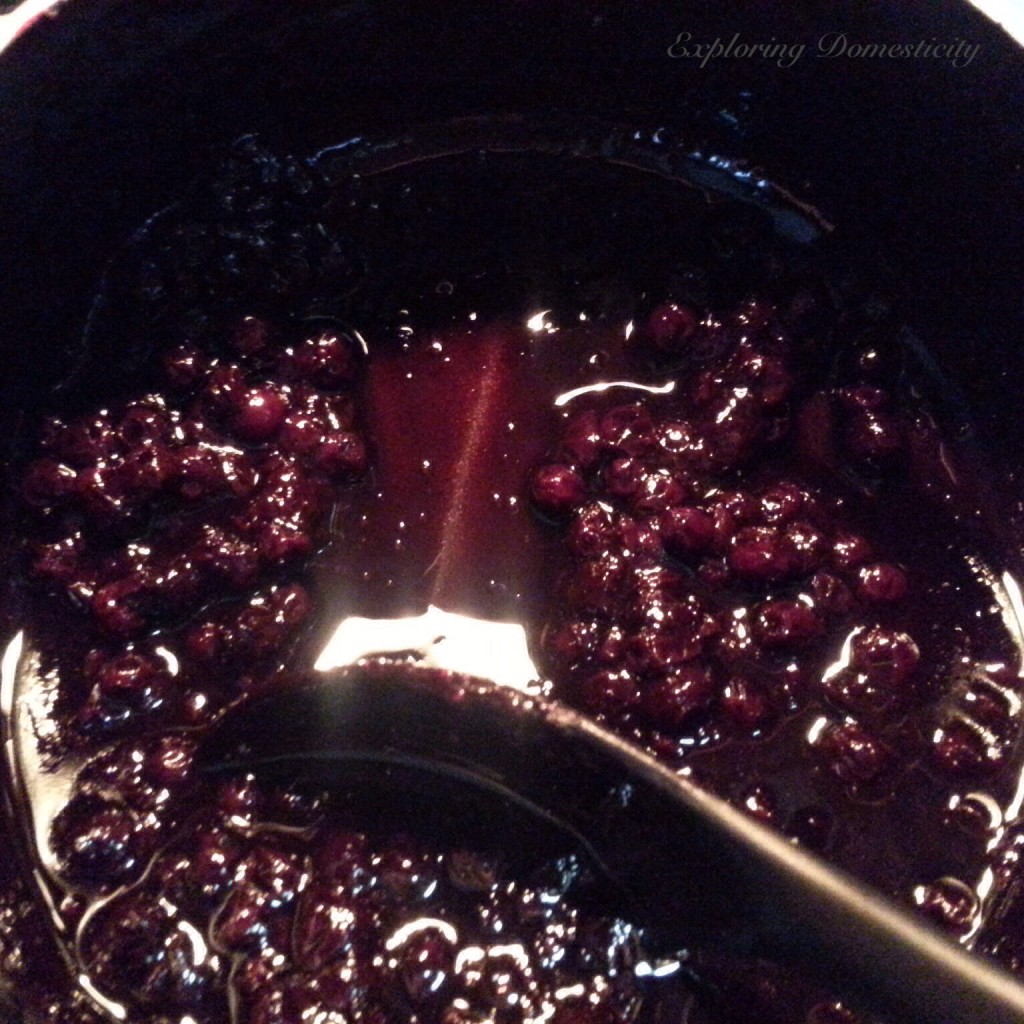 So that's all there is to it!
I  used this Blueberry Balsamic Reduction in all three recipes I created
Blueberry Pecan Spinach Salad
Blueberry Roasted Carrots
Chopped Pepper Steak with Blueberry Caramelized Onions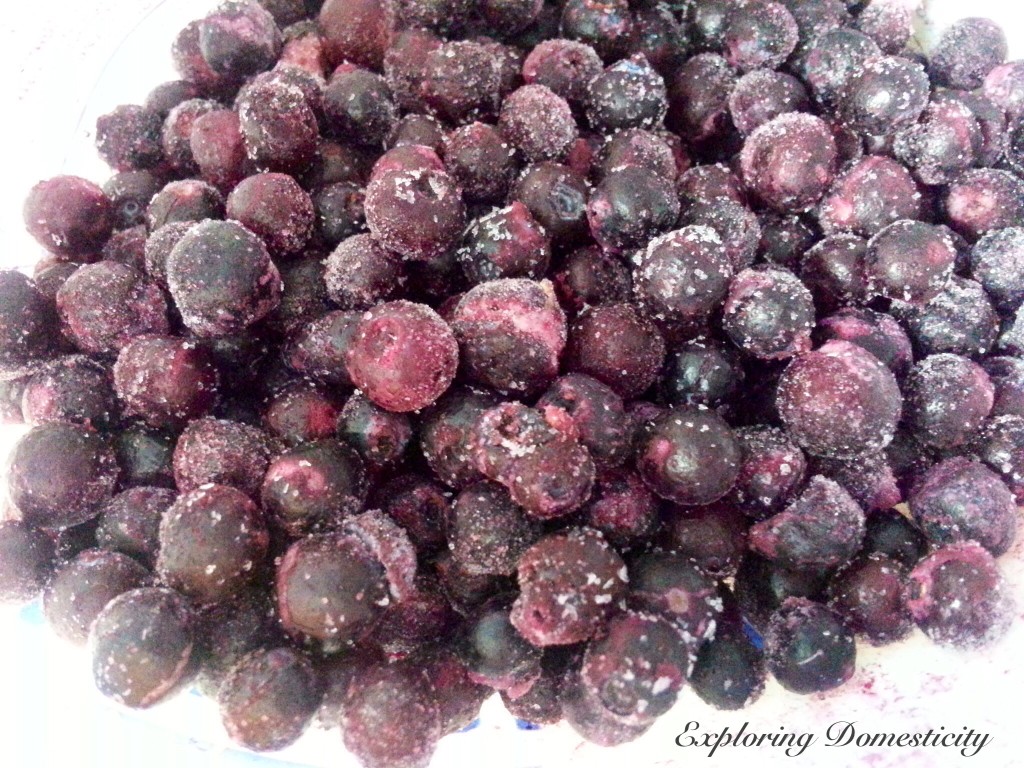 About Frozen Wild Blueberries
These berries are naturally occurring, not planted, and they spread naturally and slowly
Wild blueberries have twice the antioxidants of cultivated berries
They have unique sweet and tart flavors because they are genetically diverse unlike cultivated berries
Wild blueberries are smaller and give you more berries per pound, or per bite
99% of wild blueberries are frozen fresh at harvest! locking in taste and nutrients
When buying, look for "wild blueberries" on the ingredient list and you can also tell by feeling the smaller, pea-sized berries.
You can find our more at WildBlueberries.com or on Facebook, Twitter, Instagram, or Pinterest.
Have you tried Wild Blueberries?
Did you think they were as delicious as I did?
Which recipe are you looking forward to seeing?