My kiddos love blueberries, but we had never tried frozen Wild Blueberries until we were asked to try them on behalf of Moms Meet. We received product for review and, just like my unfiltered kiddos, all opinions are honest and my own.
Have you ever made a whole meal with

wild blueberries

?
I took on the challenge of creating 3 Dishes with Wild Blueberries and each turned out more amazing than I could imagine!
So far, I've shared how to make an awesome Blueberry Balsamic Reduction that you can use for each of the three recipes, and a Blueberry Pecan Salad that will be the perfect refreshing salad for summer cook outs!
Today I have an amazing side dish – roasted carrots with that sweet and tangy Blueberry Balsamic Reduction.  The perfect way to add blueberries to your roasted veggies!
This is hands-down the best cooked carrot recipe out there!
Blueberry Roasted Carrots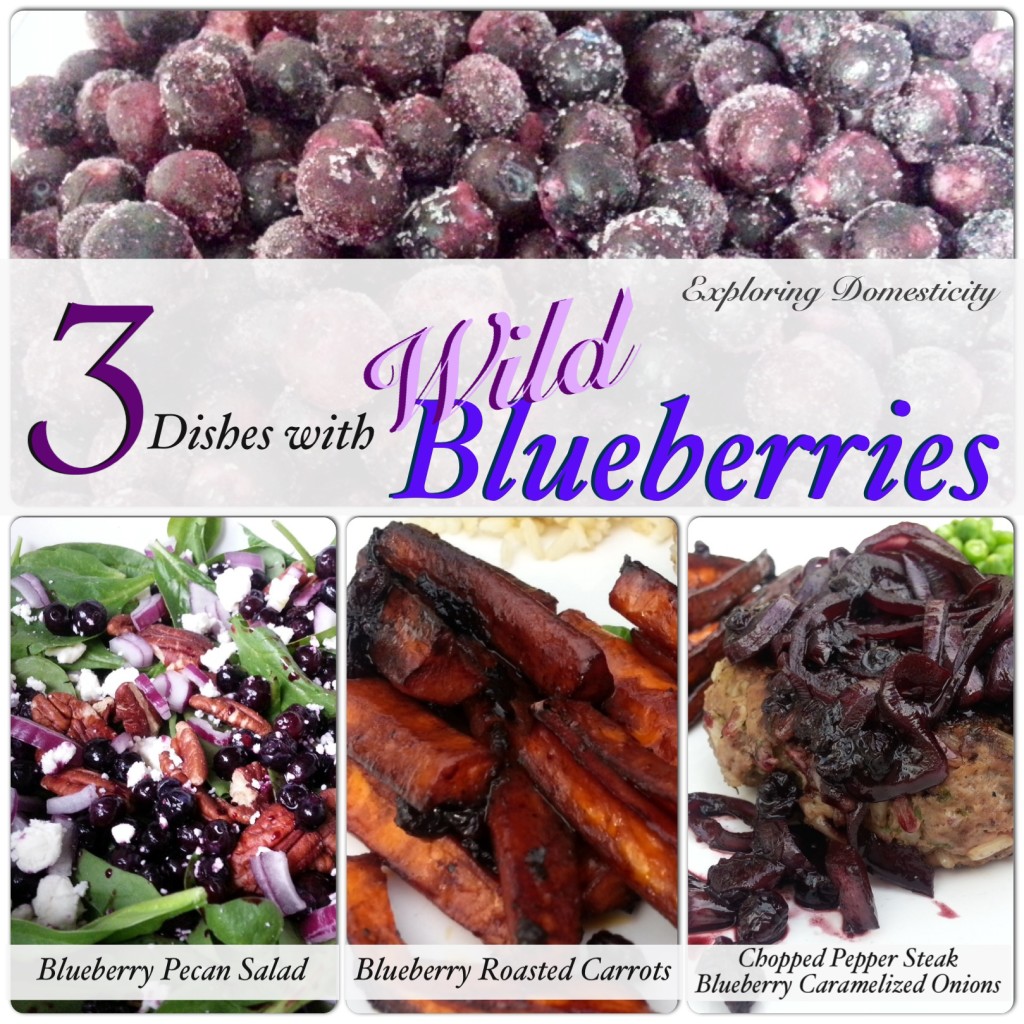 It's only been the past year or so that I've actually gotten myself to enjoy cooked carrots. I found a recipe for Roasted Carrots from Grimmway Farms that I loved – they tasted like candy and I was addicted!
Here is my version of those caramelized and sweet roasted carrots with a little something extra with Wild Blueberries! (If you missed why Wild Blueberries are so much more amazing than cultivated berries, be sure to go back and check it out!)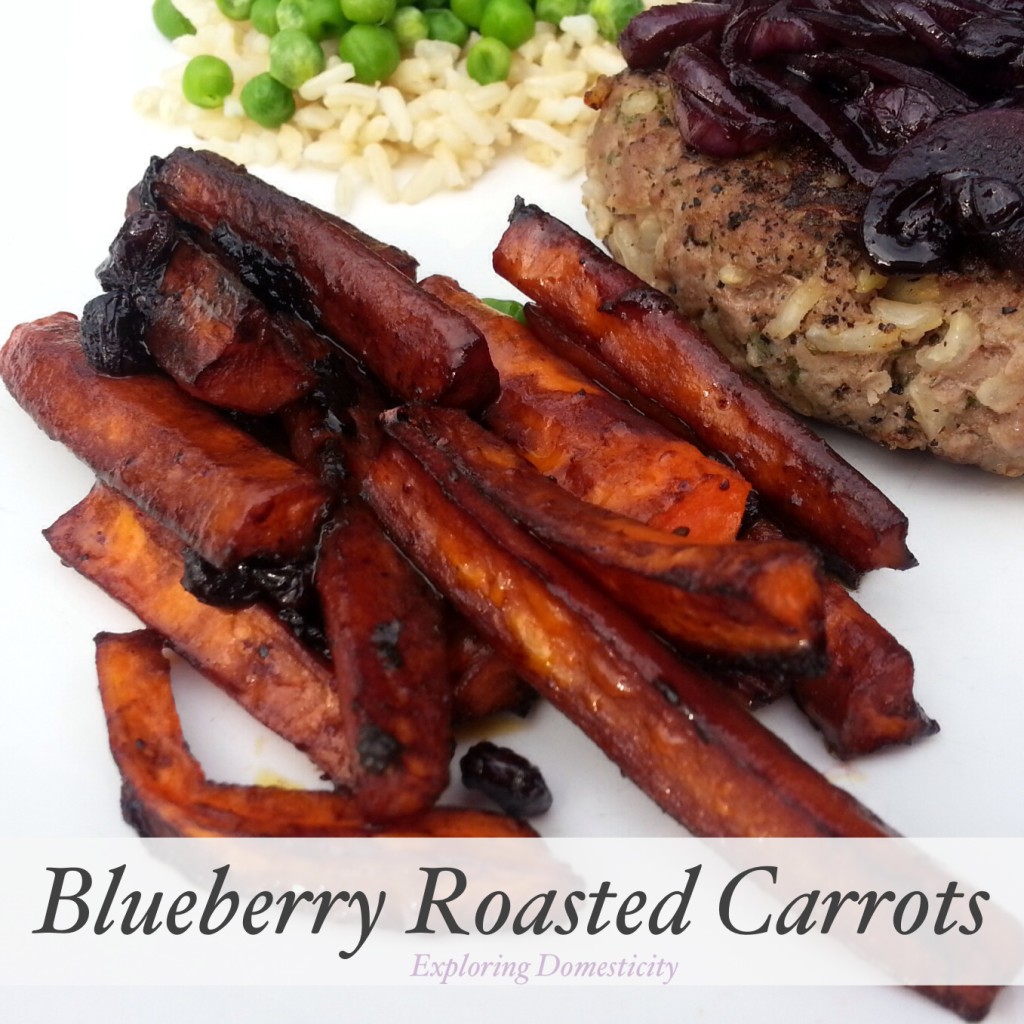 Blueberry Roasted Carrots
What You Need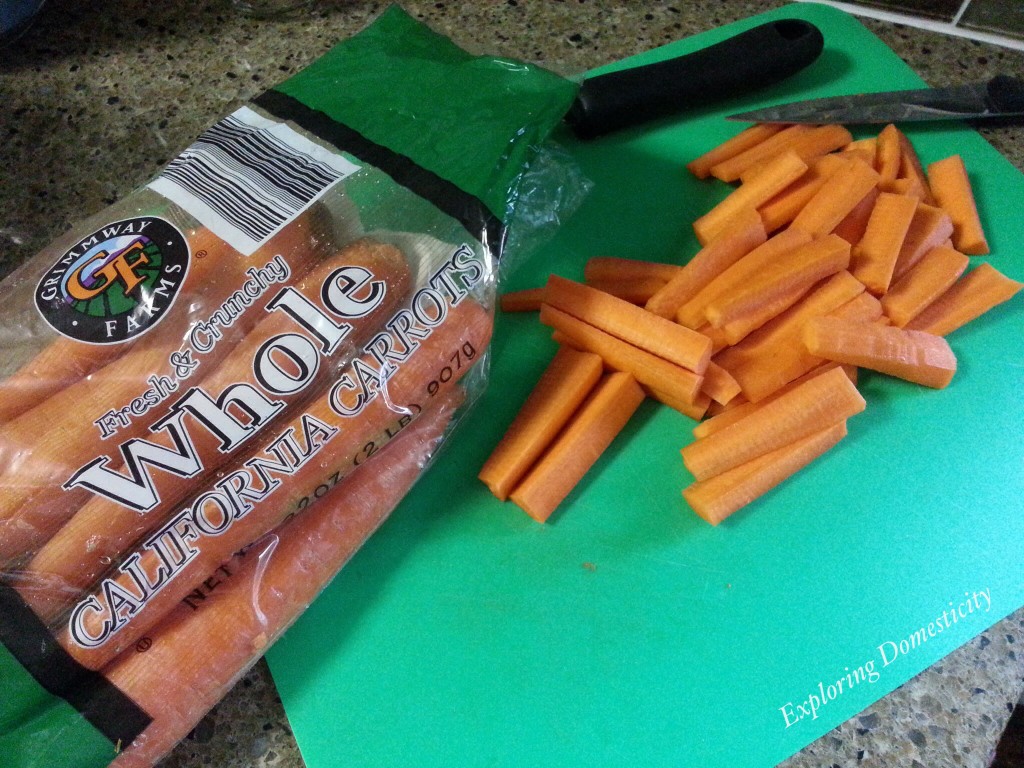 What You Do
Preheat the oven to 400 degrees
Place carrots in a thin layer on a sheet pan (check below for the one I SWEAR by!)
Drizzle olive oil, salt, and cover completely

Roast in the oven about 20 minutes, or until carrots start to soften

Add the Blueberry Balsamic Reduction, covering all the carrots, and roast again for another 7 minutes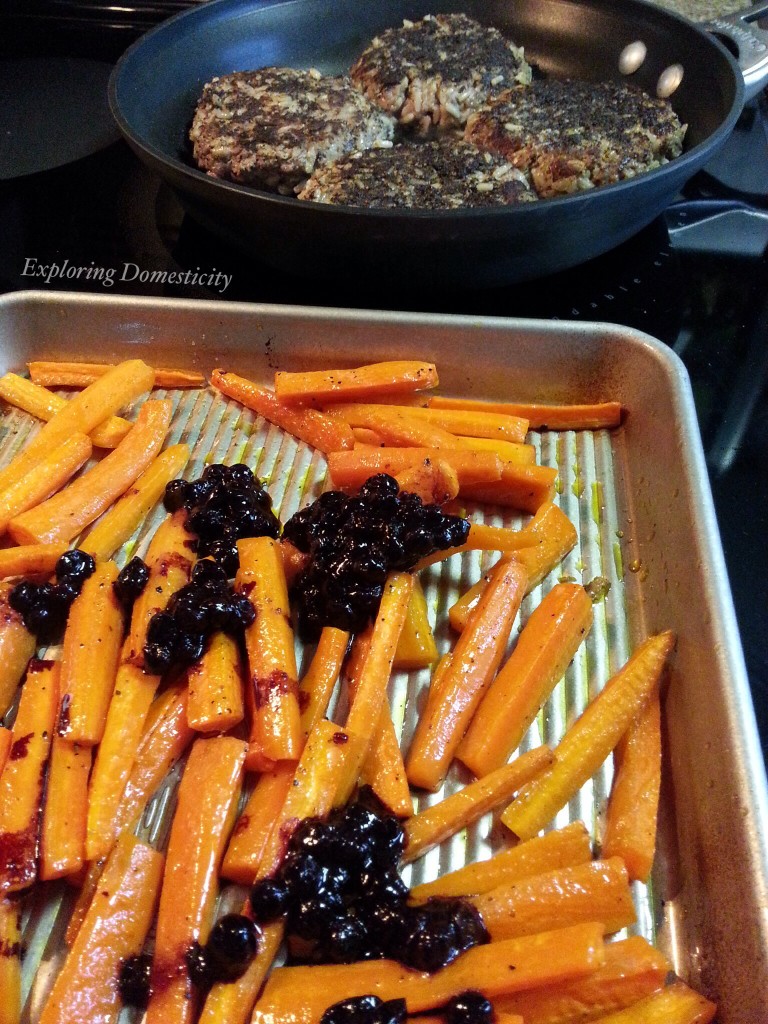 ***Side Note: This pan is the best! I use them for everything. I cook my husband's eggs for breakfast sandwiches and never spray the pan, I bake fish and let it sit overnight and everything rinses off in the morning – it is amazing!***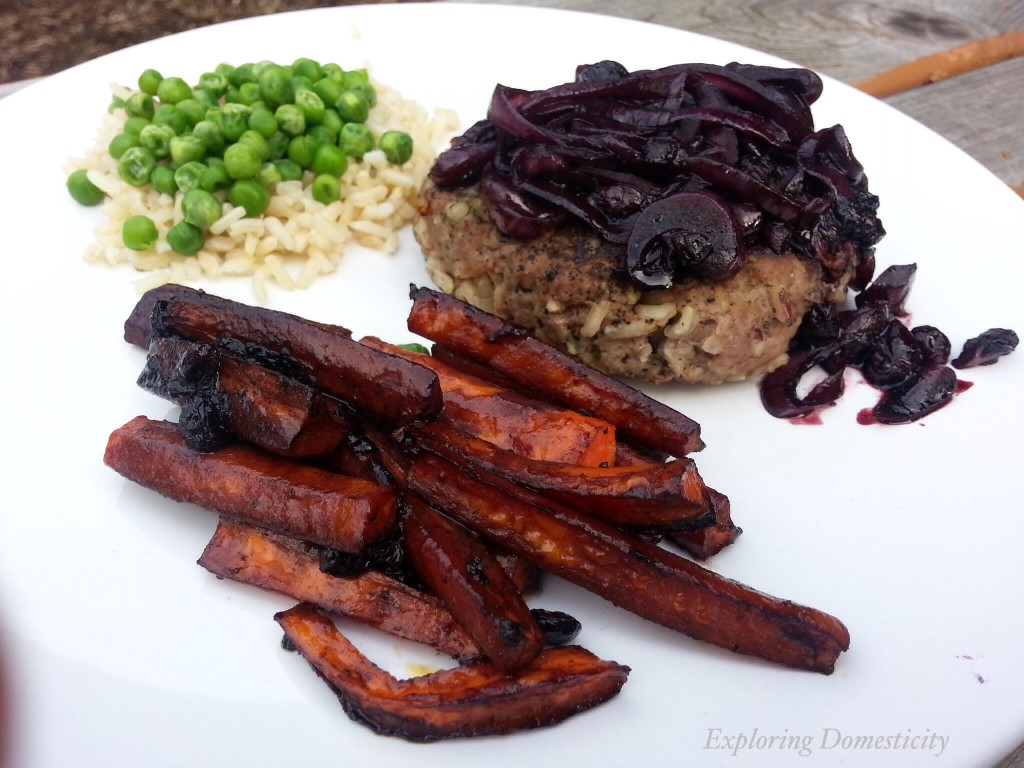 Check back Wednesday for all 3 Dishes with Wild Blueberries
Get Ya Some

Affiliate Links