February is National Hot Breakfast Month. As most busy moms know, breakfast for dinner is a great way to please the kids without requiring much effort. In our house breakfast for dinner is a special treat. The kids don't have to know that it's easy for Mom.
Thanks to the great people at Krusteaz, our family was provided with all sorts of yummy breakfast makings, along with some fun extras. They're also going to help your family celebrate Nation Hot Breakfast Month with your own prize pack!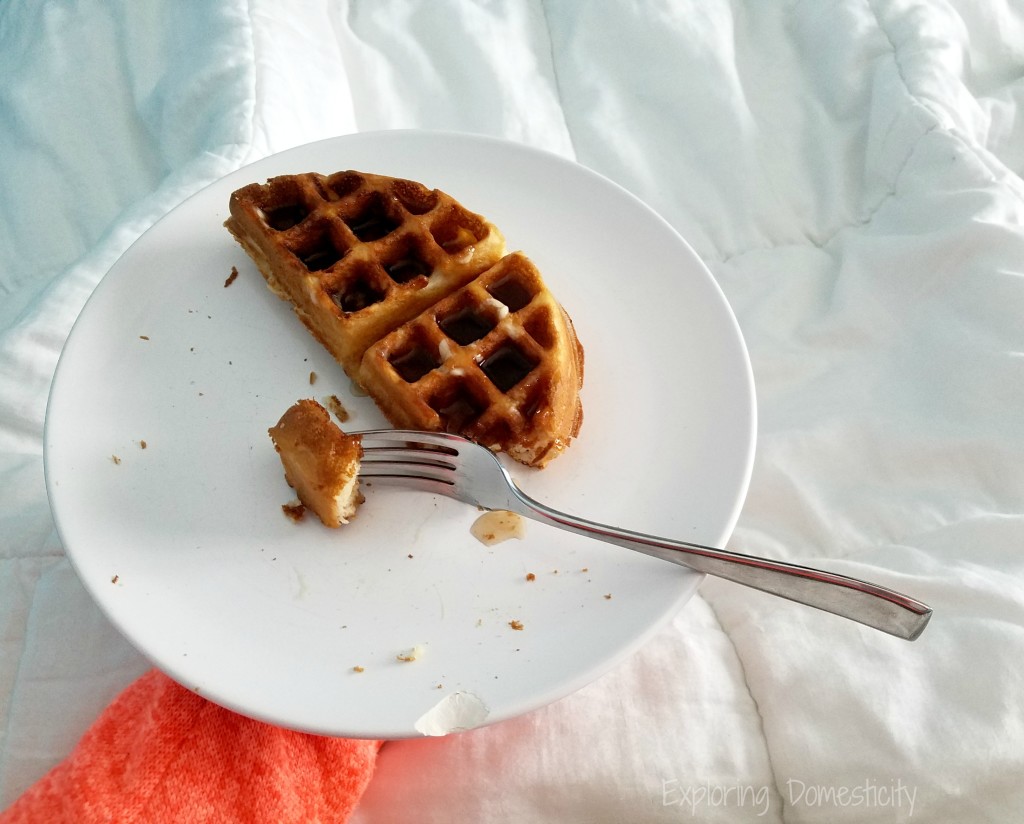 Buying and Selling a House
If you've been following me on facebook, Instagram, or Twitter – and you should because this place turns to crickets when I get stressed with other areas of life – you'll know that we've been thinking about selling our house and buying a new one.
Talk about stressful!
We went from discussing plans for an addition or remodel all summer through the winter, to attending an open house, meeting with a realtor, collecting documents for a loan approval, and discussing selling our own house.
On Thursday, I came home exhausted after a loooong day. After dropping the kids off at school and grabbing some documents from the bank, I attempted to get some work done at the library but ended up connecting with a lender and rushing to grab more documents and meet with him quickly before preschool pickup. Then, after a quick meeting to sell some clutter from a Facebook group, the realtor showed up to look over our house and discuss selling.
By the time the realtor left, our plans for dinner went right out the window. The kids were hungry, and we had no energy for the dinner we had planned…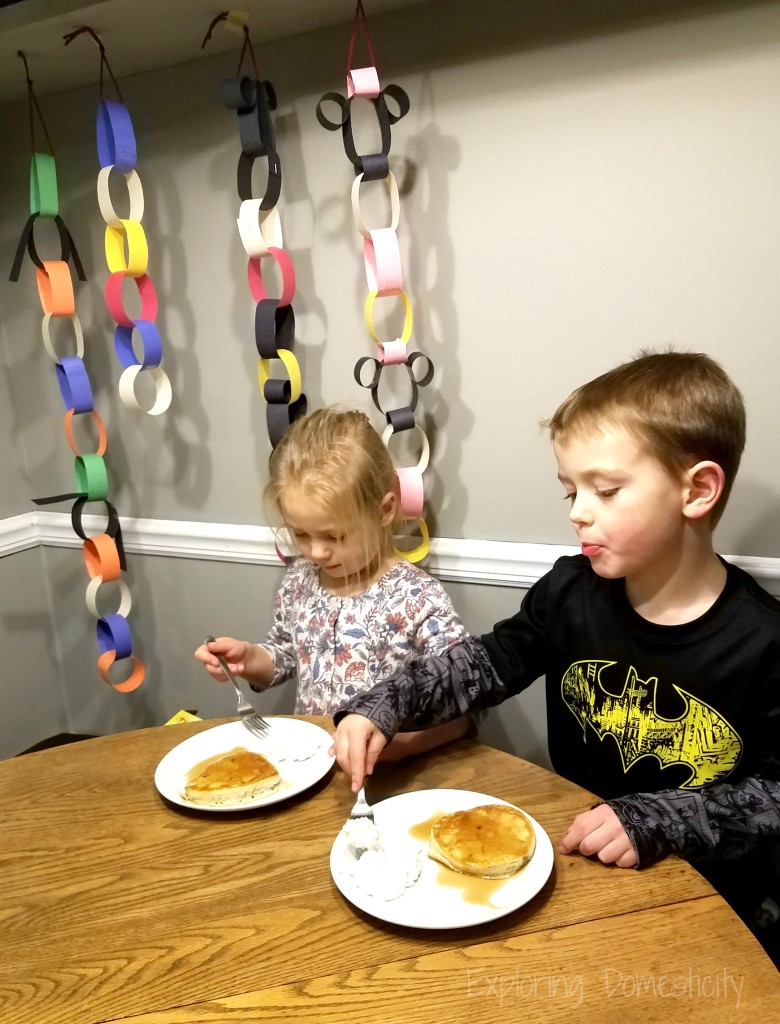 Breakfast for Dinner
Luckily, we had just gotten the most amazing package from Krusteaz with all sorts of breakfast goodies. We picked out a box of blueberry pancake mix, and dinner was on the table in 10 minutes. We even had time to use some fun silicone shapes they gave us.
It was so easy, and the kids thought they were getting a special treat. We all enjoyed it.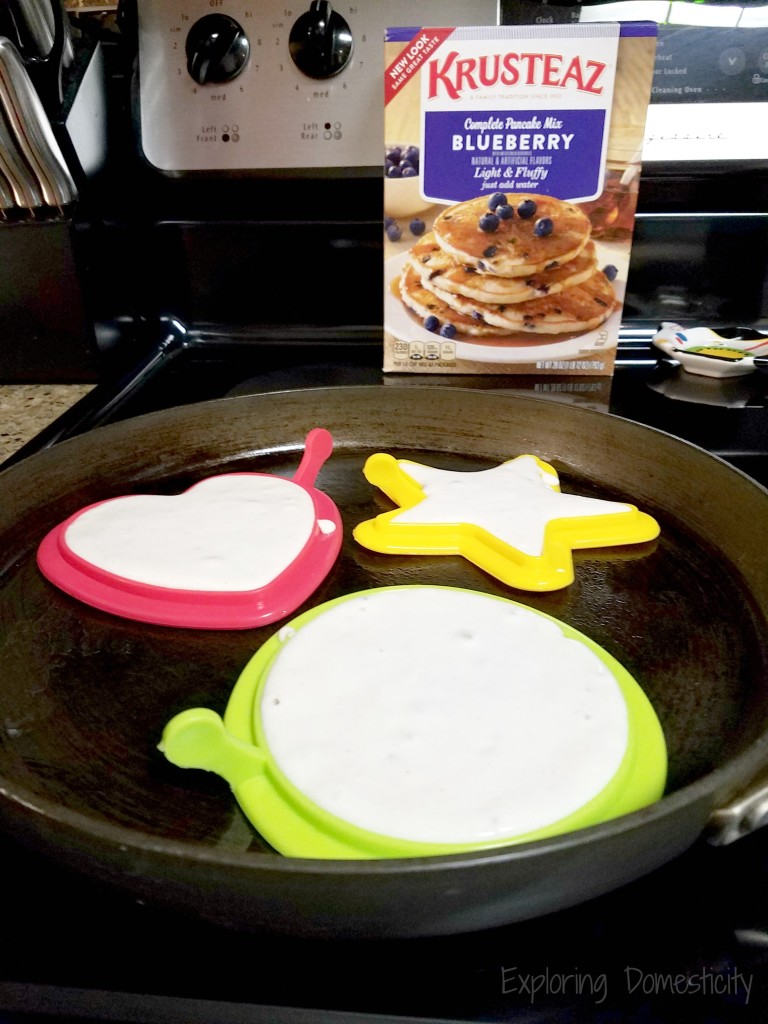 The night suddenly turned festive.
Our worries melted away…
Blueberry pancakes make the house smell so good, and it instantly changes your mood.
Talk about a great way to de-stress and change the mood!
I mentioned that we got the most amazing package ever from Krusteaz. I can't believe all the goodies!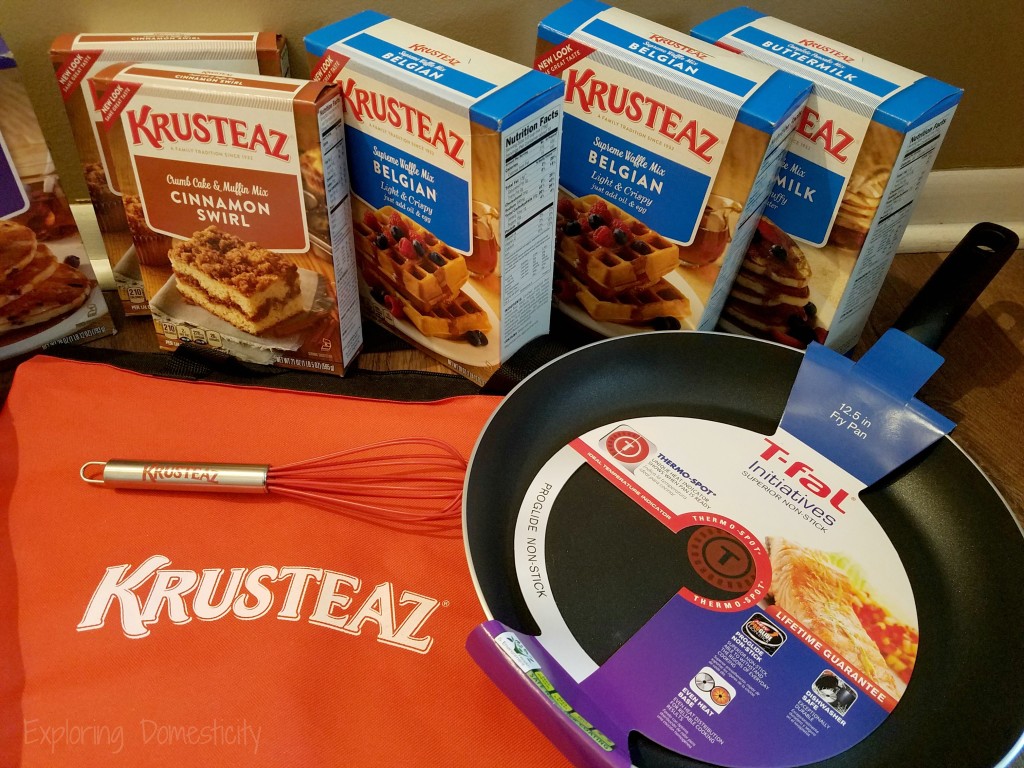 I have it on good authority that T-fal is THE pan for intricate pancake art as well. In honor of Pancake Day, T-fal is offering 15% off select non-stick cookware at Target and Target.com from Feb 27th – March 3rd.
We're more the "oh crap, we need to make something for dinner" or "it's getting late, we better make breakfast" type, but we are super happy to have the T-fal pan, and if we do have some pancake art to share at some point, I will do that!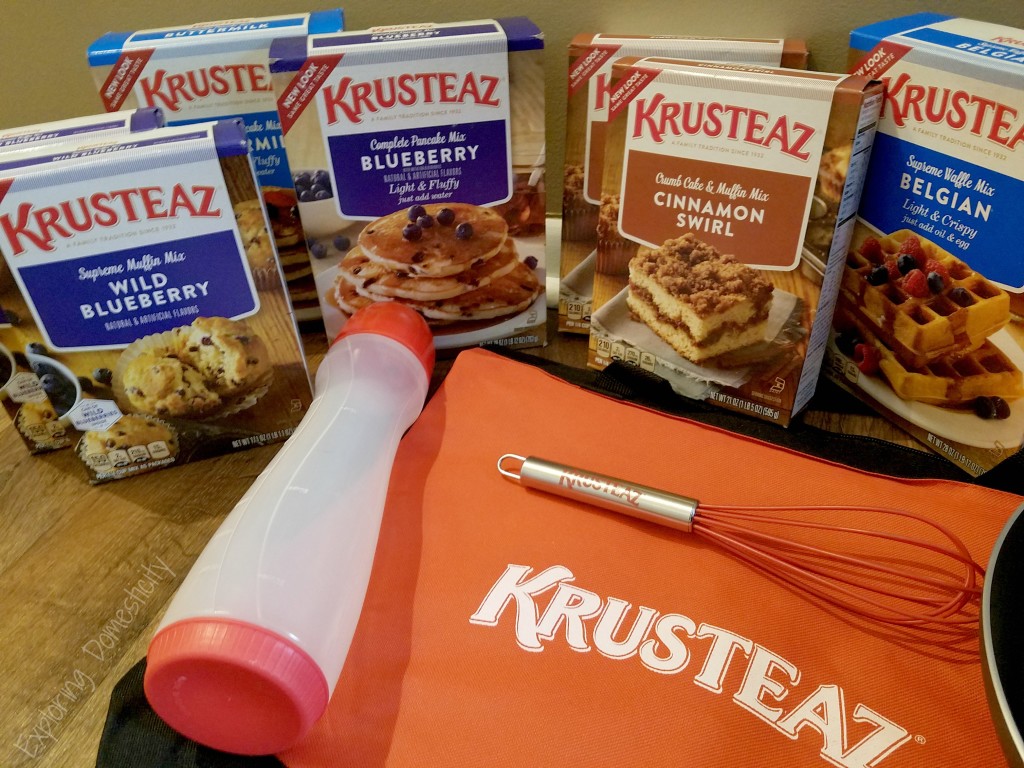 The package from Krusteaz was huge! We'll be set with pancakes, waffles, coffee cake, muffins, etc. for months… We've already had the blueberry pancakes twice and Belgian waffles once. Breakfast is especially nice, because it's the one meal my husband will make.
Giveaway
The best part is that one of you will get all this amazing stuff too! Enter the Krusteaz Breakfast for Dinner Giveaway below!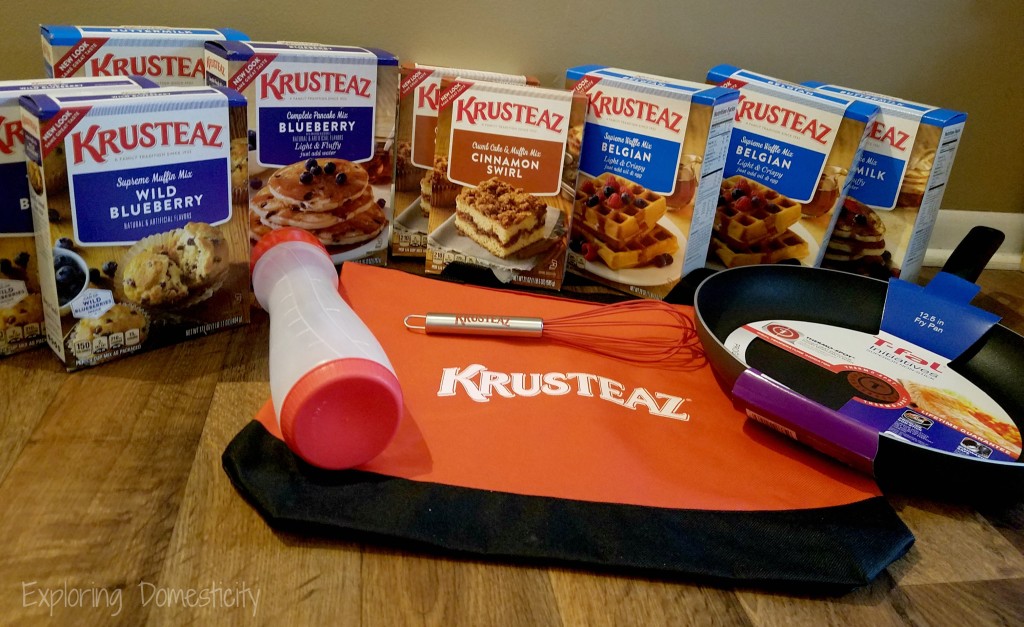 More Like This