My kiddos love blueberries, but we had never tried Frozen Wild Blueberries until we were asked to try them on behalf of Moms Meet. We received product for review and, just like my unfiltered kiddos, all opinions are honest and my own.
Have you ever made a whole meal with

wild blueberries

?
I took on the challenge of creating 3 Dishes with Wild Blueberries and each turned out more amazing than I could imagine!
So far, I've shared how to make an awesome Blueberry Balsamic Reduction that you can use for each of the three recipes, and a Blueberry Pecan Salad that will be the perfect refreshing salad for summer cook outs! We've seen our Blueberry Roasted Carrots, and today I bring you our delicious and easy main dish…
Chopped Pepper Steak with Blueberry Caramelized Onions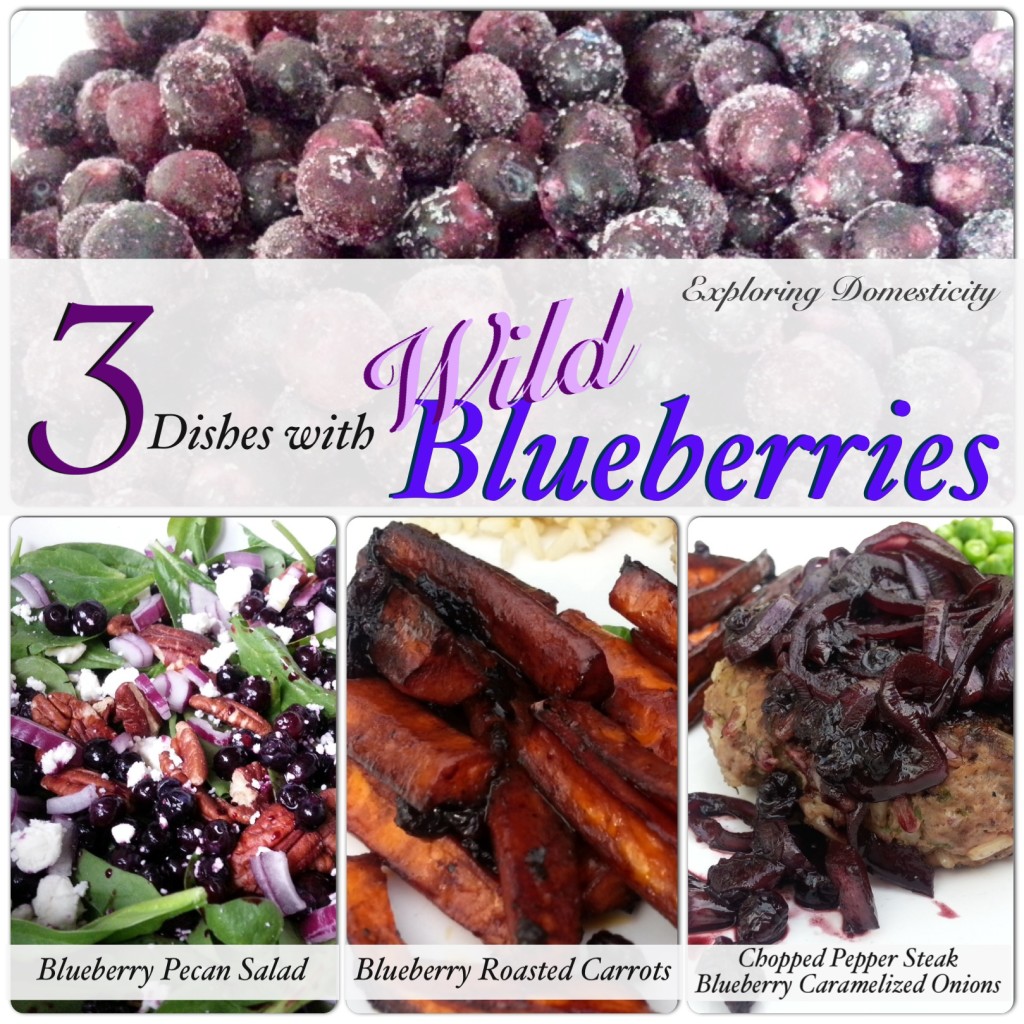 This recipe was inspired by a Peppered Chopped Steak – I know, I say it wrong and even titled my dish wrong, but it is what it is – recipe from a Biggest Loser cookbook. I couldn't believe how good it was, but there were a couple things I altered for our family and, this time, I knew it would be amazing with the Blueberry Balsamic made with frozen blueberries!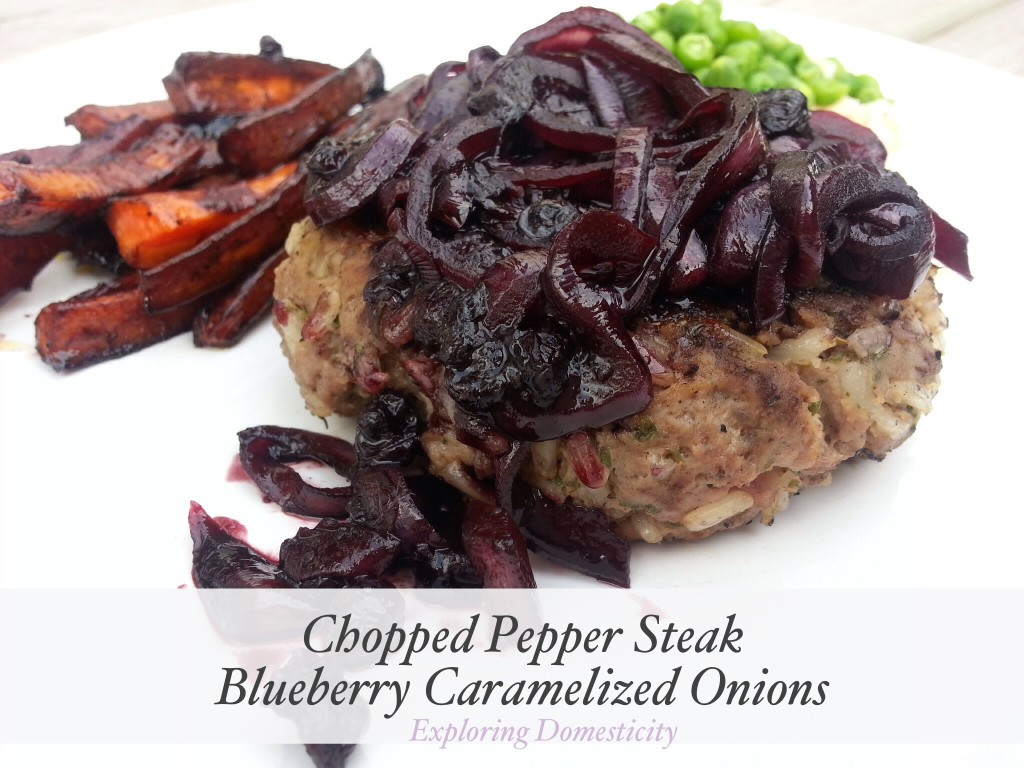 Chopped Pepper Steak with Blueberry Caramelized Onions
What You Need
1 lb lean ground beef

1 cup cooked brown rice

2 tbs dried parsley
4 tsp pepper
1 small onion cut into rings
1/4 cup Blueberry Balsamic Reduction
Mix ground beef, rice, parsley, and salt and separate into 4 patties
Season each side of the patties with pepper
Cook 2-4 minutes per side in a large nonstick skillet prepped with cooking spray or olive oil

Remove steaks, cover, and set aside

Reduce heat to medium and cook onions until soft and tender
Add the Blueberry Balsamic ReductionAnd cook for a few more minutes before serving over patties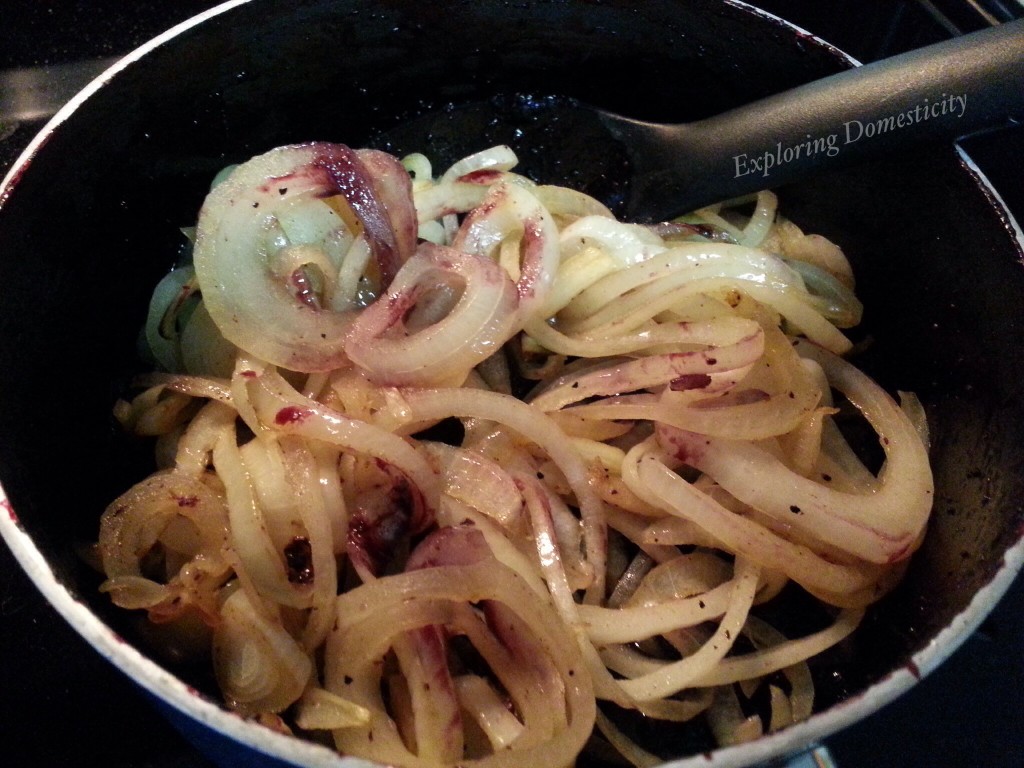 So good!
The steaks are flavorful, the pepper doesn't overpower, and the onions are sweet and delicious!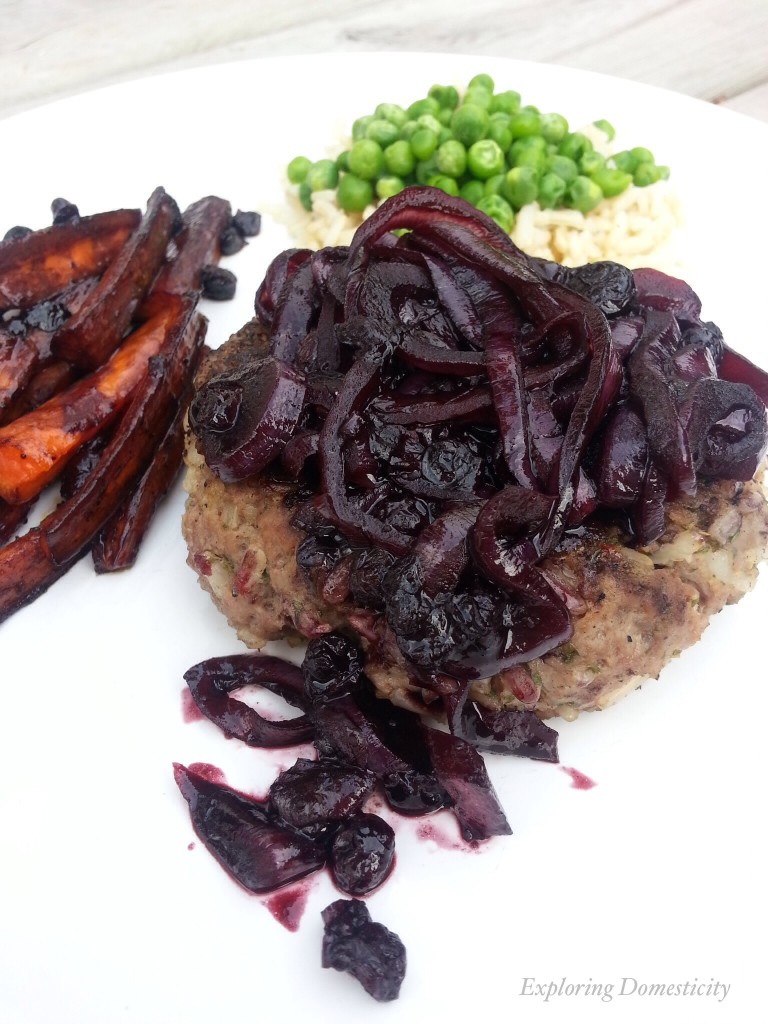 In case you missed it – check out all 3 Dishes with Wild Blueberries