Combine a little nature with some reindeer from the dollar store, and take-out utensils, and you have some gorgeous and classy Christmas Flower Boxes.
Metallic paint and sparkle make this project perfect for any holiday decor theme.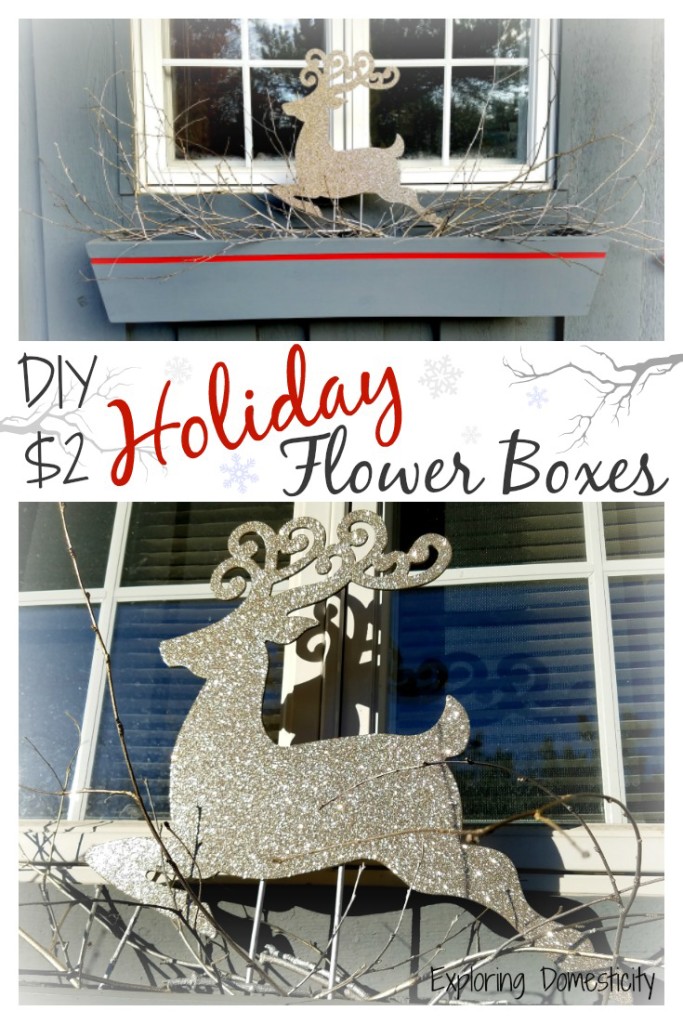 There are so many ways to decorate your outdoor space for the holidays.
This year, we have some new planter boxes in the windows. I don't have much of a green thumb, so the flowers looked a little sickly off and on during the summer. I couldn't help but think ahead to when those flowers were out of there, and I've had all sorts of ideas for Christmas decorations.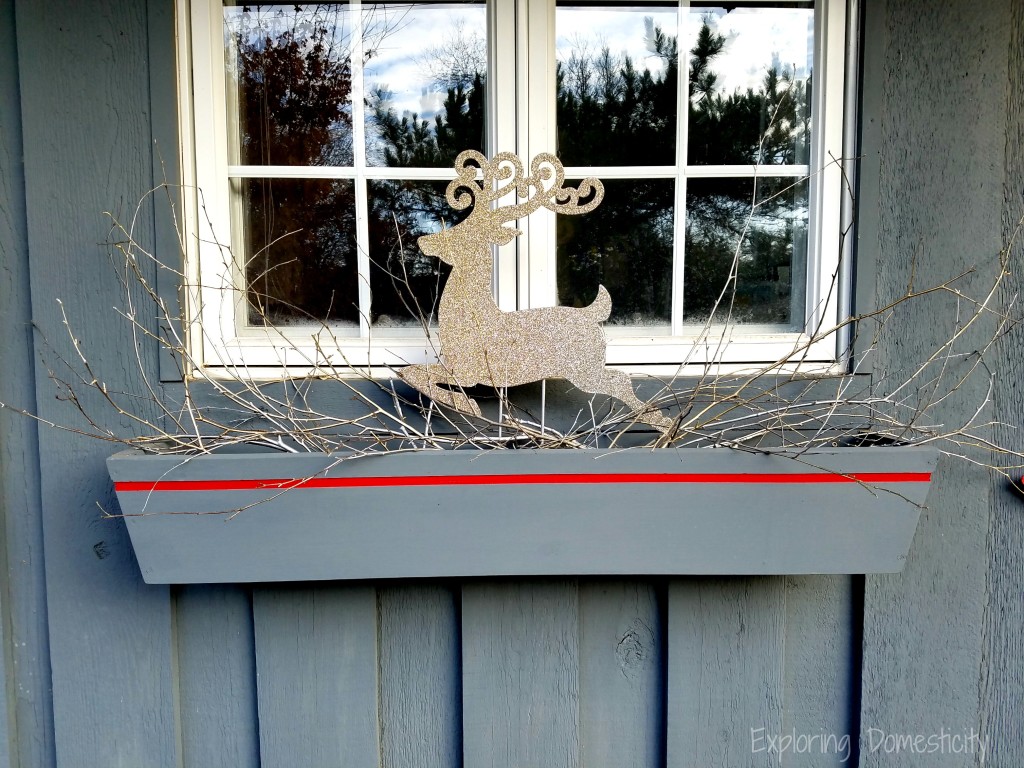 This couldn't be easier!
If I hadn't run out of spray paint before I was finished, it would have cost only $2. However, after a quick trip to Menards, I have plenty of metallic spray paint that I can use for other projects.
Scavenge the yard to plenty of sticks. I filled a 5 gallon bucket twice before I had enough to make it look nice and full, and I still think it could use more.
Lay the sticks out and spray them with a mixture of silver and gold spray paint. You don't have to get them perfect, it just gives them a bit of a shine.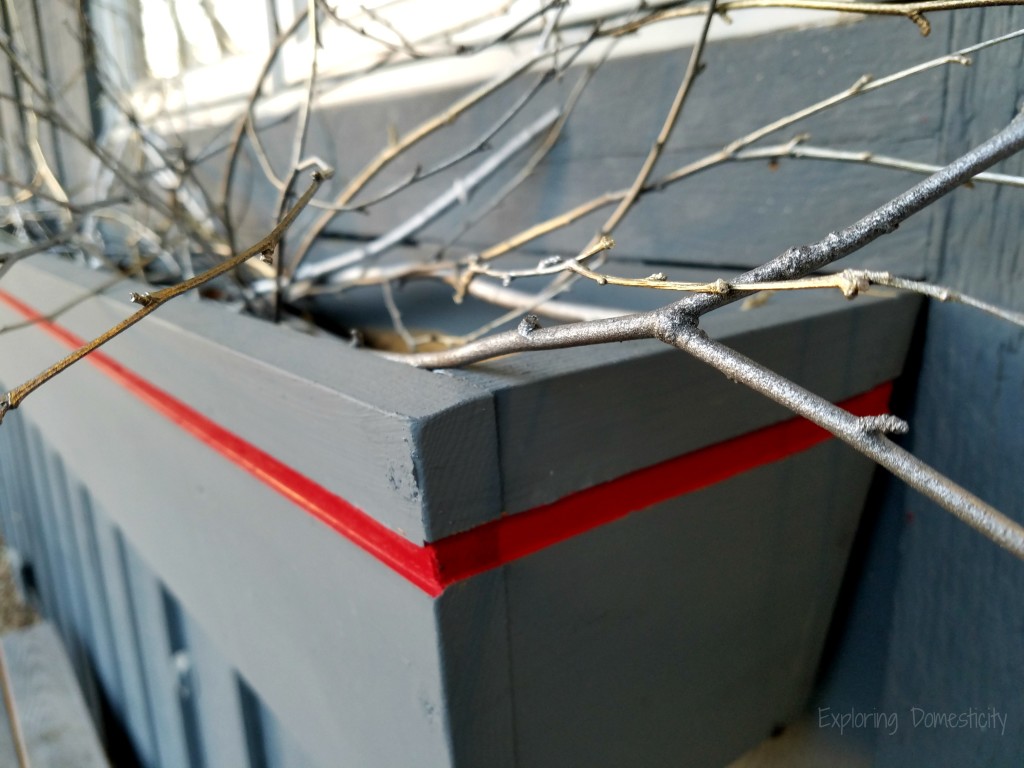 Lay the sticks into the flower box and use smaller pieces to make it look nice and full. Give it whatever look you prefer. It can be a little wild with sticks branching out everywhere. The sticks can frame the window and go up the sides a bit. Or, you can keep it nice and low and full.
The whole inspiration for the project came from finding these glittered, cardboard reindeer from the Dollar Tree. They had a couple different colors, but the silver and gold glitter really sparkles! It called to me!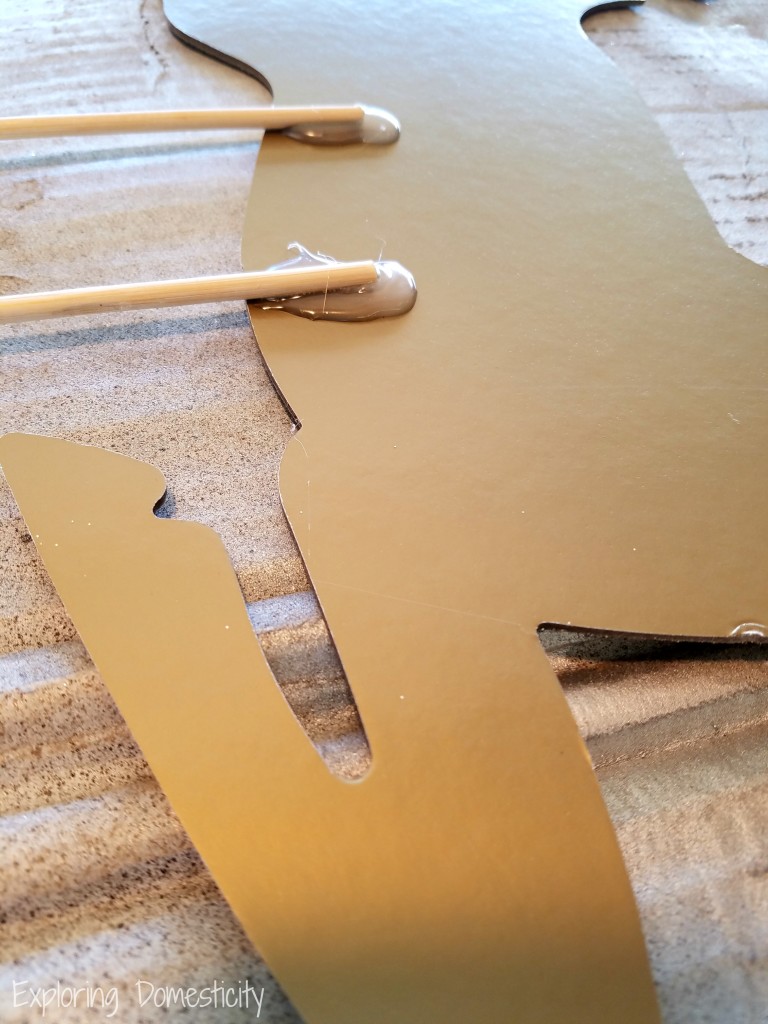 To make the reindeer stand in the planter, I used a set of take-out chopsticks and hot glued them to the back of the reindeer. Since they are a lot lighter than the sticks, I sprayed them with some of the metallic spray paint.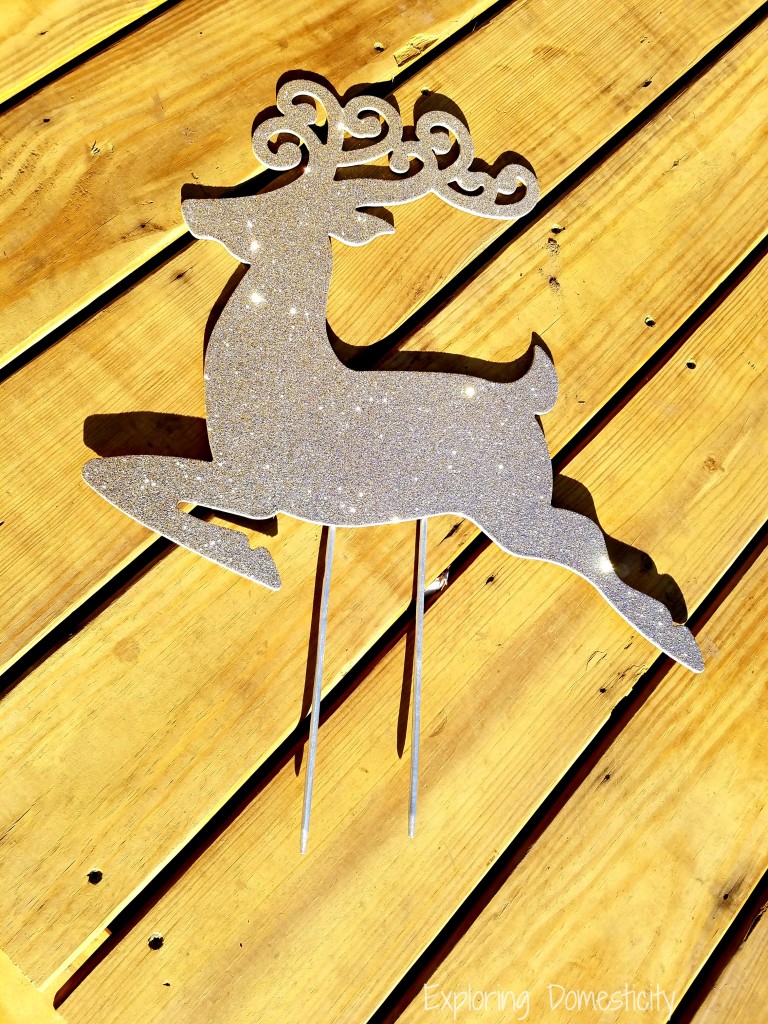 Just stick the chopsticks down into the dirt and the whole project is done!
It really was simple and so quick. I love how it turned out!
The finishing touch, to make these Christmas Flower Boxes, will be when I attach some small red bows, also found at the Dollar Tree, with a thumbtack in the middle of the red stripe.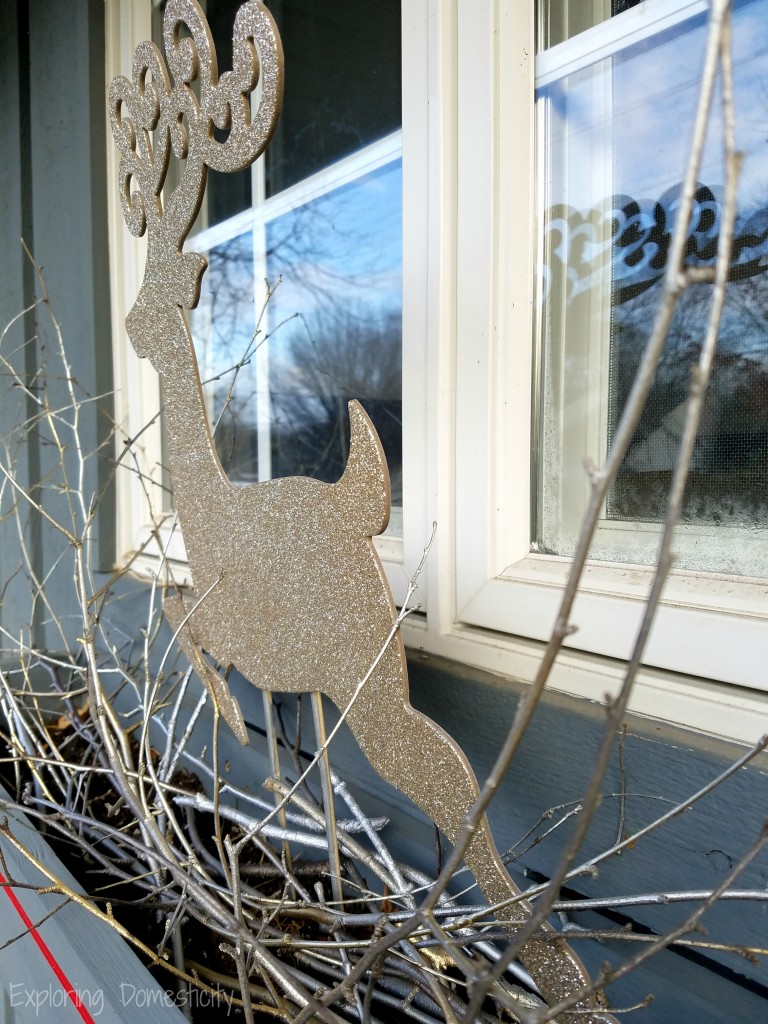 What I love about this is that is perfect for the holidays, no matter what you celebrate. I was calling these Christmas Flower Boxes, but they aren't overtly "Christmas." I even put it up in early November because it doesn't scream "Christmas!"
It's just an adorable, sparkly deer hopping through the metallic brush.
As I mentioned, the little red bows will come later, along with the obnoxious candy cane stripe large bows that I haven't found a place for.
Here's to keeping it classy for a few more day!
How are you decorating for the holidays this year? Seriously, it's my favorite time of the year, share with me!

More Like This