COOLA Suncare is committed to using the freshest and natural ingredients that will nourish the skin. The COOLA Sunscreen Spray feels light and smells amazing! Unlike any other sunscreen spray out there!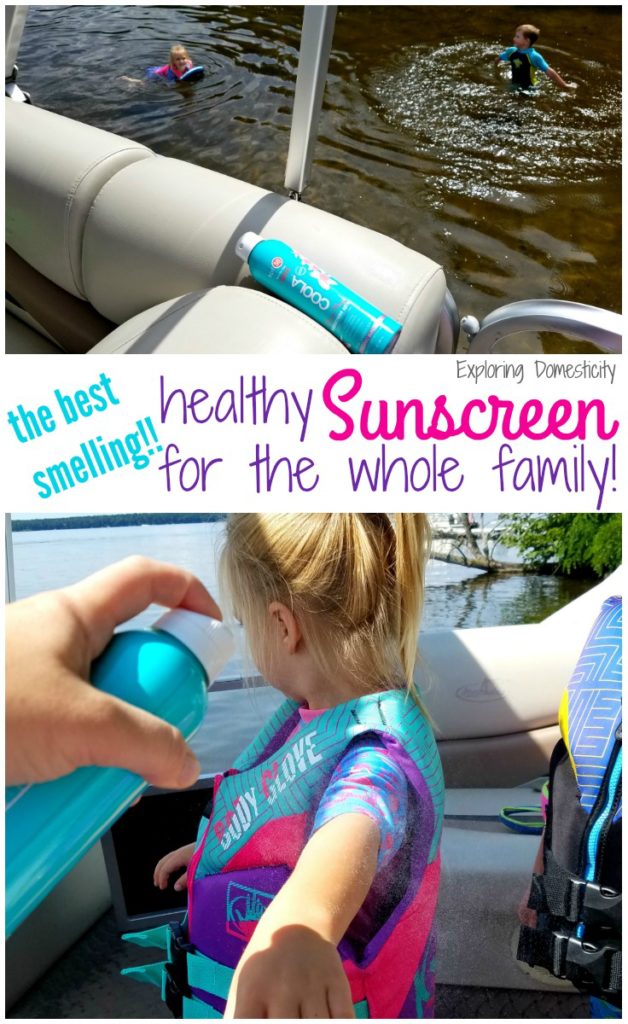 I received this product for free from Moms Meet to use and post my honest opinions. Compensation for this post was provided and this page may contain affiliate links.
How many sunscreens have you tried? Probably dozens, if not more, right?
We have tried so many sunscreens I can barely count them all. We have no brand preference, we just try new things and see how it goes.
We were BLOWN AWAY by how amazing COOLA Sunscreen Spray smells!
If I could give you a whiff, I would.
It's seriously unbelievable. COOLA managed to create a sunscreen spray with no alcohol smell, no stink that comes with an aerosol can, and scents that are so good you'd want to wear them as a body spray.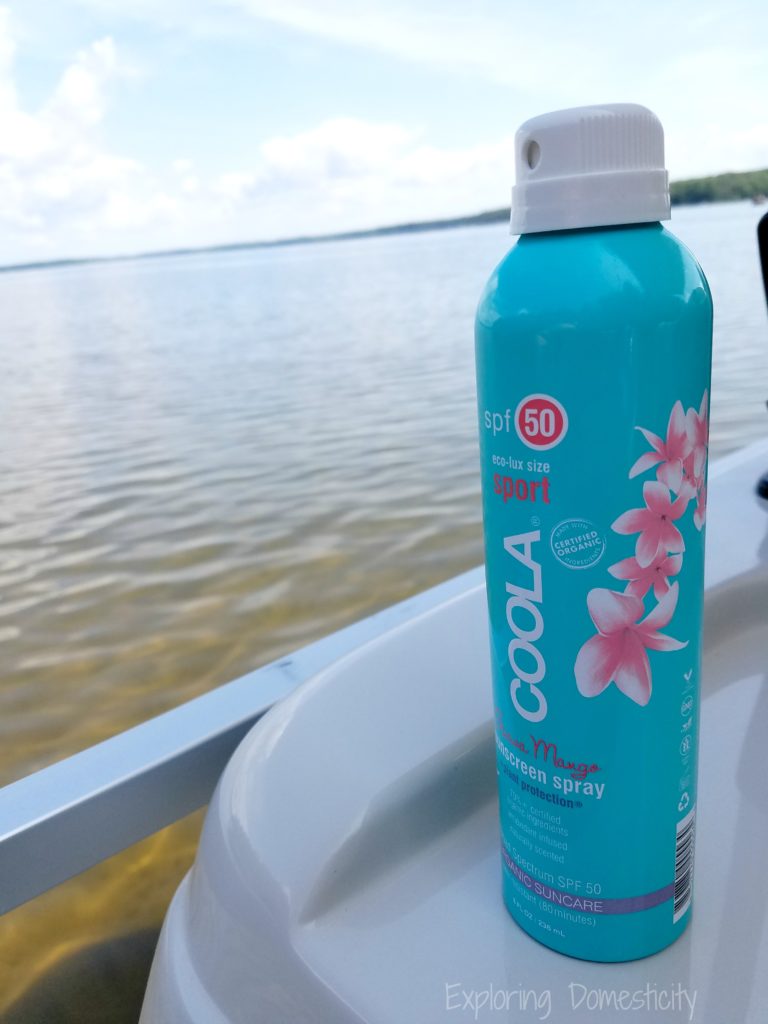 COOLA Sunscreen Spray
I can't remember how we got our hands on it. We have a bottle of COOLA Sport SPF 50 Sunscreen Spray that we just started using this summer. The scent is Citrus Mimosa, and the kids always smell themselves after I spray it on them. Everyone who has tried this sunscreen has commented on it.
It's so good!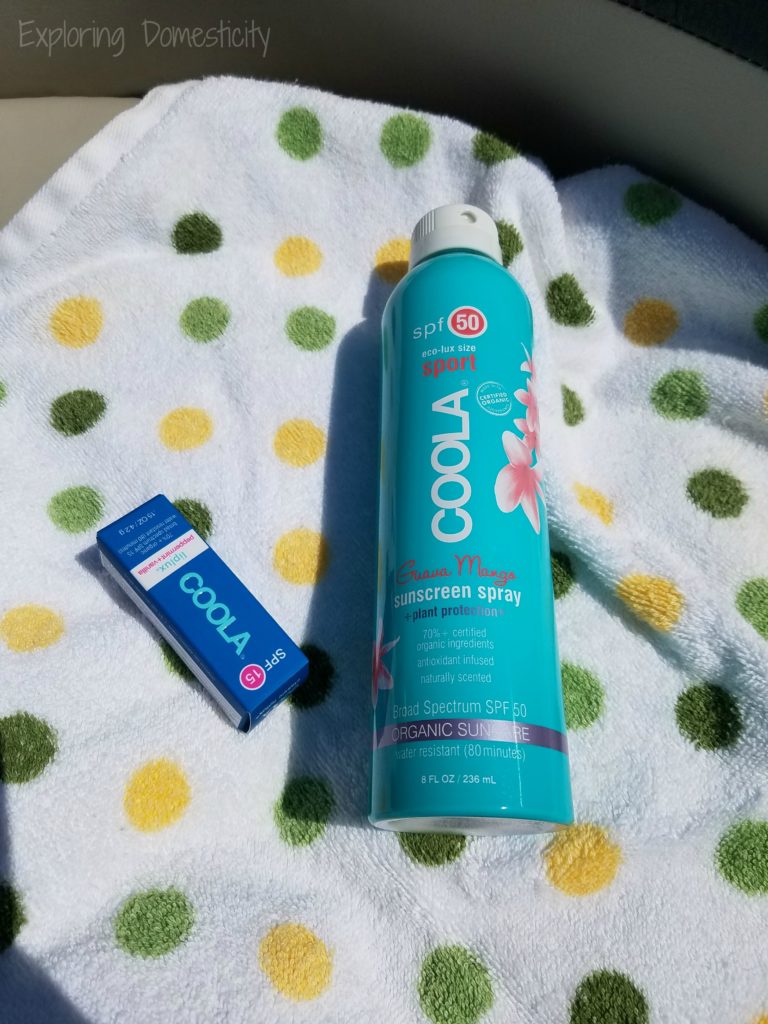 COOLA Sport SPF 50 Guava Mango Sunscreen Spray
We got the chance to try COOLA Sport SPF 50 Guava Mango Sunscreen Spray through Moms Meet, and I jumped at it. We already knew we loved our COOLA Spray. We were excited to try some more and learn a little about COOLA.
This Sunscreen stands out above the rest because of the scent, but also because it goes on so light and airy. It is not greasy and it covers so well.
That smell, though!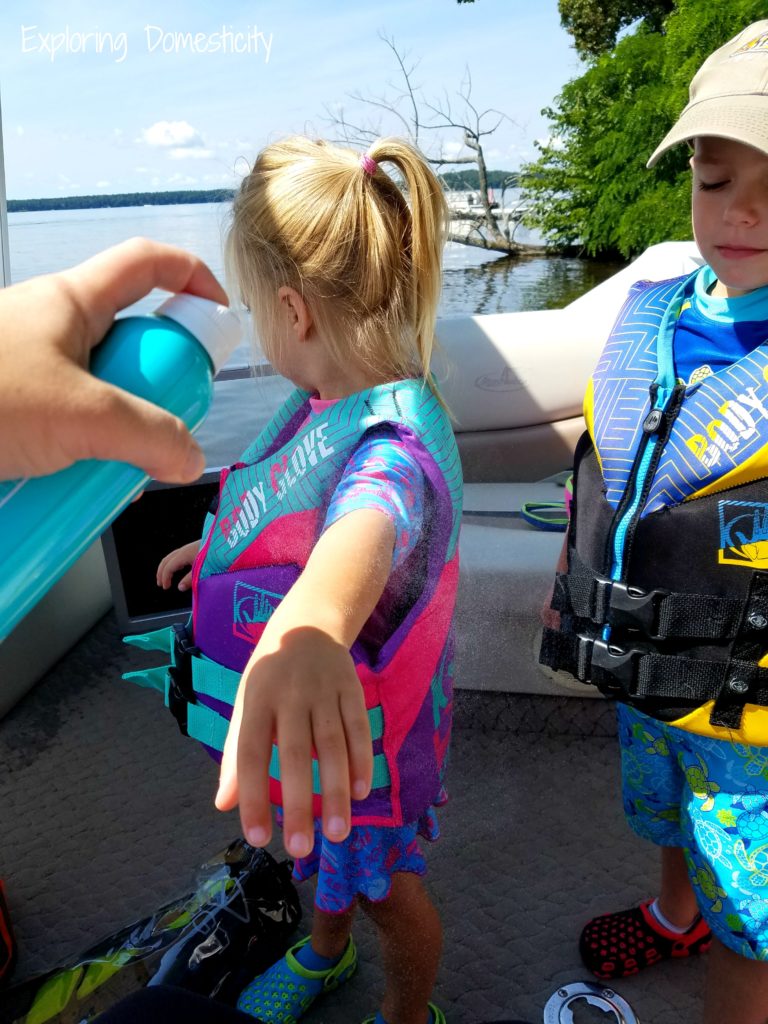 About COOLA Suncare
The thing I love about Moms Meet is that I learn more about these products than I normally would. We knew COOLA smells amazing, says "organic" on the bottle, and is water resistant.
But that's not all, COOLA….
uses a Farm to Face® sourcing philosophy, utilizing the freshest, most natural ingredients whenever possible.
formulate with Plant Protection®, which achieves clinically tested, broad spectrum and antioxidant-rich protection while using fewer traditional actives.
produce in limited quantity batches, so they're able to reformulate often, taking advantage of new developments in sun science.
each of their high performance products protect and nourish the skin with vitamins and age-defying antioxidants, while remaining free of parabens, paba and phthalates
These sunscreens are safe and wonderful for kids. Plus, mine actually ask for sunscreen because of how amazing COOLA smells! That's a win!
 
Connect with COOLA
To check out these amazing products and connect with COOLA, follow the links below…
coolasuncare.com | facebook.com/COOLAsuncare | twitter.com/coola_suncare | instagram.com/coola_suncare
You can find COOLA Suncare products on Amazon or search the store locator for stores near you.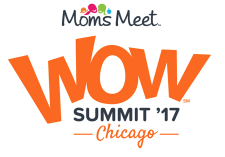 Learn about Healthy Families at Moms Meet WOW Summit!
If you're interested in learning about raising a healthy family, connecting with other moms, and finding some amazing companies committed to healthy families and a healthy environment, check out the Moms Meet WOW Summit! It is a blast!  
You can also get an extra 15% off the already crazy good price with the code EXD15 when you purchase your WOW Summit tickets through my affiliate link.
If you're on the fence, feel free to message me with any questions. I had so much fun the year I went, and left with so many amazing products!

More Like This