Here is the last giveaway to round out the "week of giveaways." I know… it was drawn out over two weeks, but we have 4 amazing giveaways going on!
You're going to love CORE Organic!  These fruit infused beverages have some big flavors and they're delicious! Perfect for upcoming summer weather!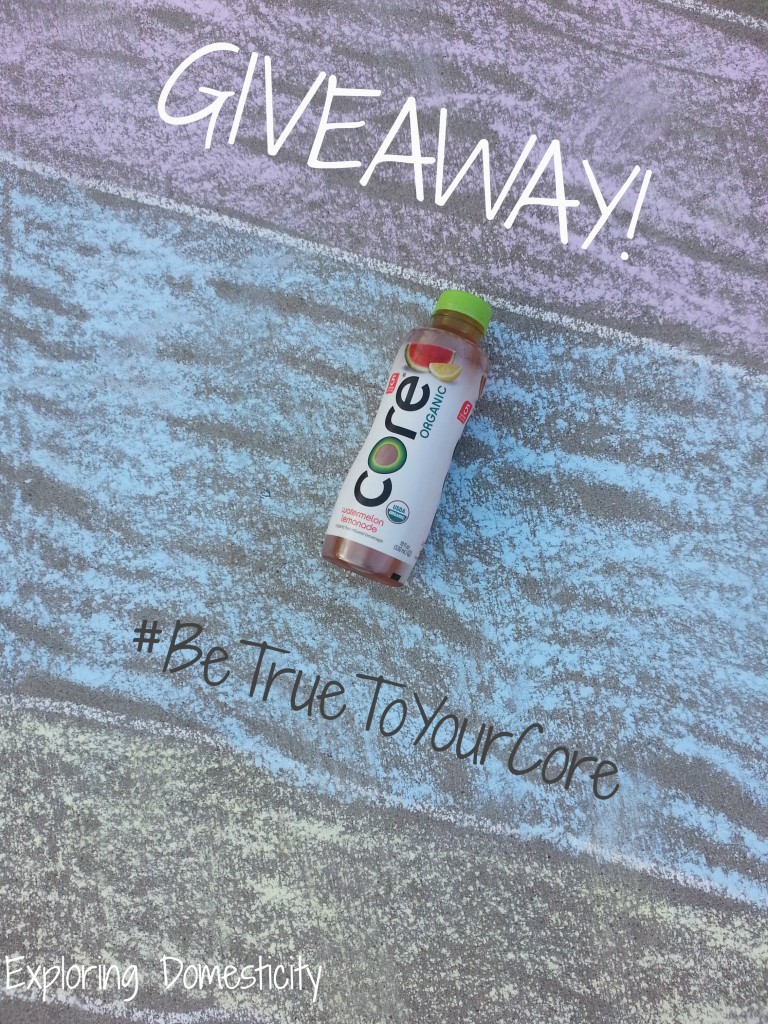 As a Sweat Pink Ambassador, I get the chance to be a part of an amazing community, learn a TON, and try new products. I received CORE Organic fruit infused beverages from CORE Nutrition to test, and share my honest opinions and an amazing giveaway with you! 
I'm a big water drinker. It's what I drink the most, but I do love juices or infused beverages. As a general rule, I stay away from drinking my calories and just eat the fruit. 🙂 I was thrilled to see CORE Organic fruit infused beverages gave me all that delicious flavor, perfect for on-the-go, with only 5 calories per serving – 10 calories in the whole bottle!
Find CORE Organic at a store near you here, including 7-11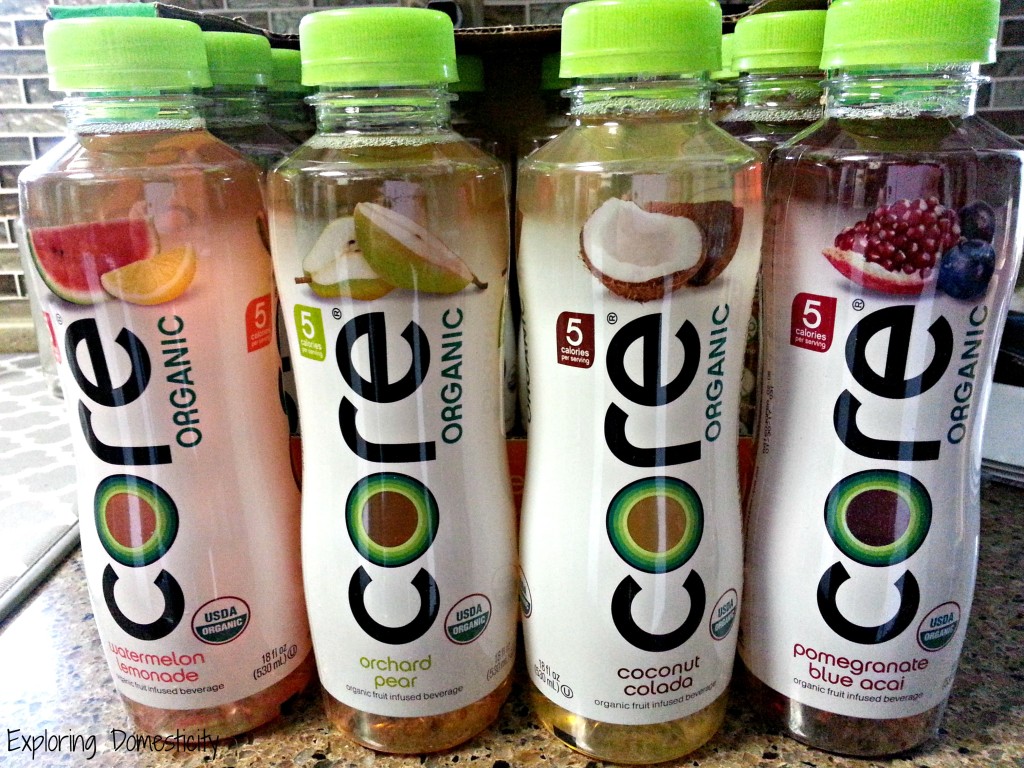 These are only 4 of the 6 amazing flavors I tried. They are all so fresh and bold. It's so fun to try them all. The Coconut Colada feels like you should have an umbrella and a beach chair. The Pomegranate Blue Acai is a bold pomegranate and blueberry flavor. The Orchard Pear tastes just like taking a big bite of the most beautiful juicy pear. Watermelon Lemonade is so refreshing for spring and summer! My favorite flavor isn't even pictured, it's the Peach Mango – yum! Last, is the only flavor I've yet to try, the Orange Clementine, sounds delicious and perfect for warm days outside!
We've been having some crazy weather in MN lately! It has been a beautiful and early spring, but the day my CORE Organic beverages arrived happened to be a chilly one. That didn't stop us from spending the whole day in the backyard playing around and jumping on the new trampoline.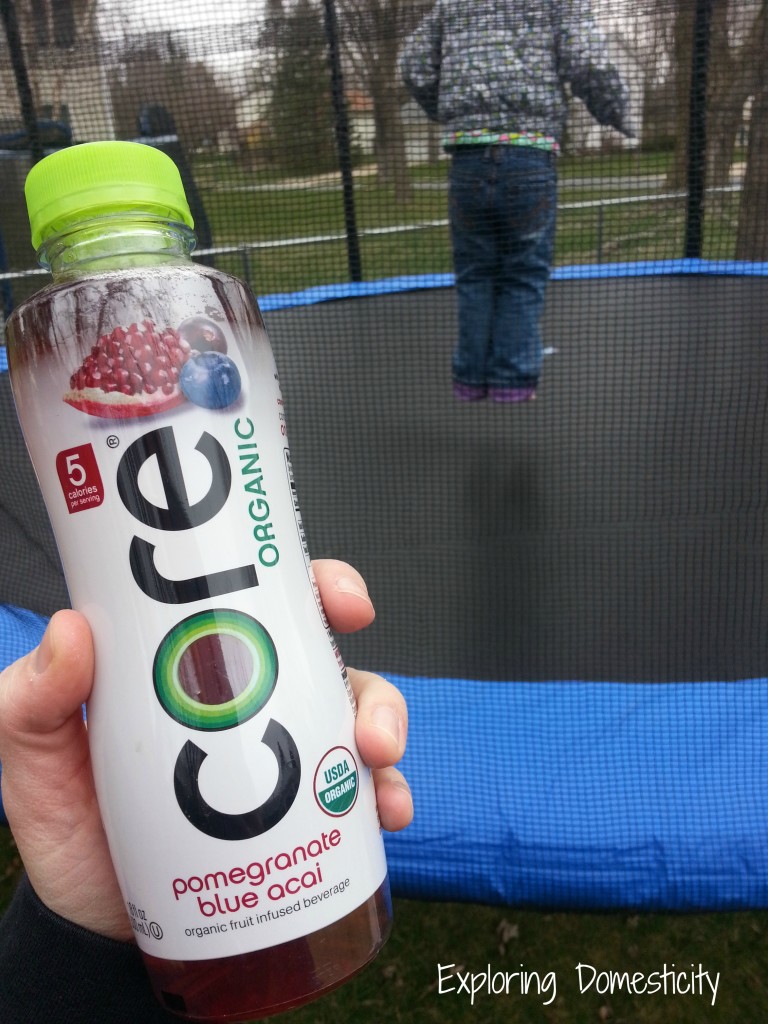 We are making sure to spend a lot of family time outside this spring and summer. We keep planning new yardwork and backyard projects. The new trampoline, tire swing, and constant DIY additions to the swing set ensure that we have plenty to do to stay active and enjoy the outdoors in our own backyard.
CORE Organic juices and CORE Hydration water are right there to make sure we all stay hydrated and energized!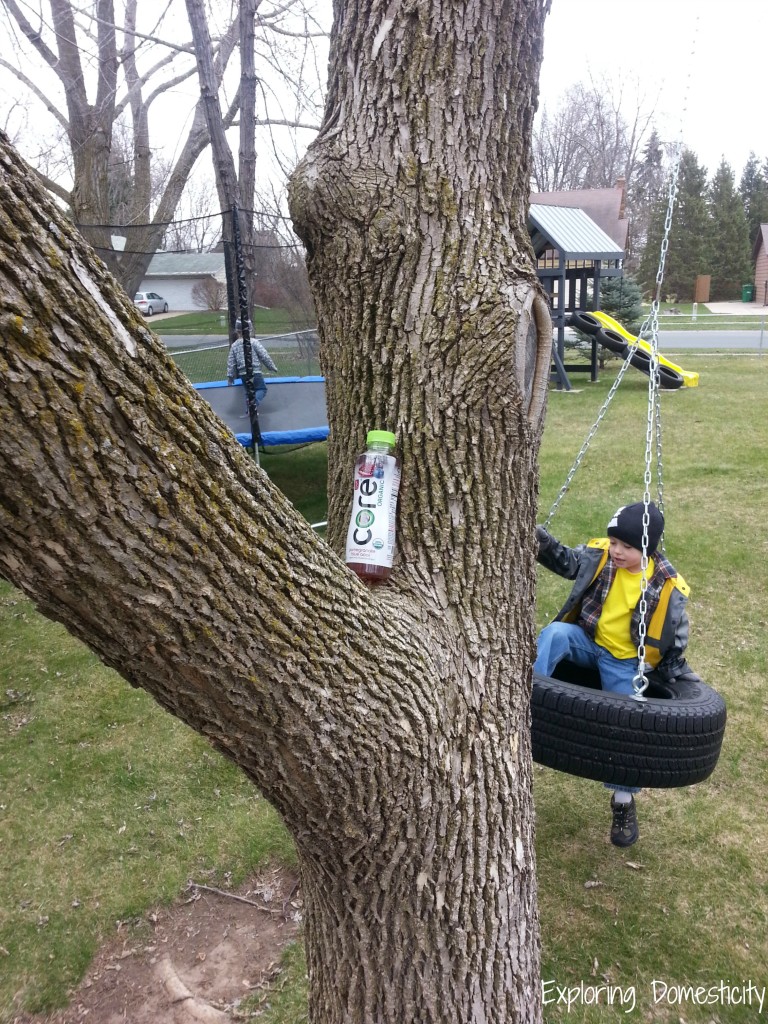 CORE Nutrition, LLC is a health and wellness company founded in 2015 on innovative design and science by leaders in the beverage industry, CORE® Nutrition is the maker of CORE® Hydration premium bottled water and CORE® Organic fruit infused beverages.
New for 2016, CORE Organic fruit infused beverages are delivering what consumers have been thirsting for but unable to find, an organic, low calorie and great tasting beverage. In addition to being USDA Certified Organic with only 5 calories per serving, they are also low glycemic (with less than 1g of sugar per serving), gluten-free, non-GMO, Kosher, soy-free, and vegan. Each serving of CORE Organic contains the same amount of antioxidants as a 12 cup serving of blackberries or cherries.
Please visit www.core-hydration.com to learn more and follow on Instagram, Twitter and like on Facebook. Find CORE Organic at a store near you here, including 7-11.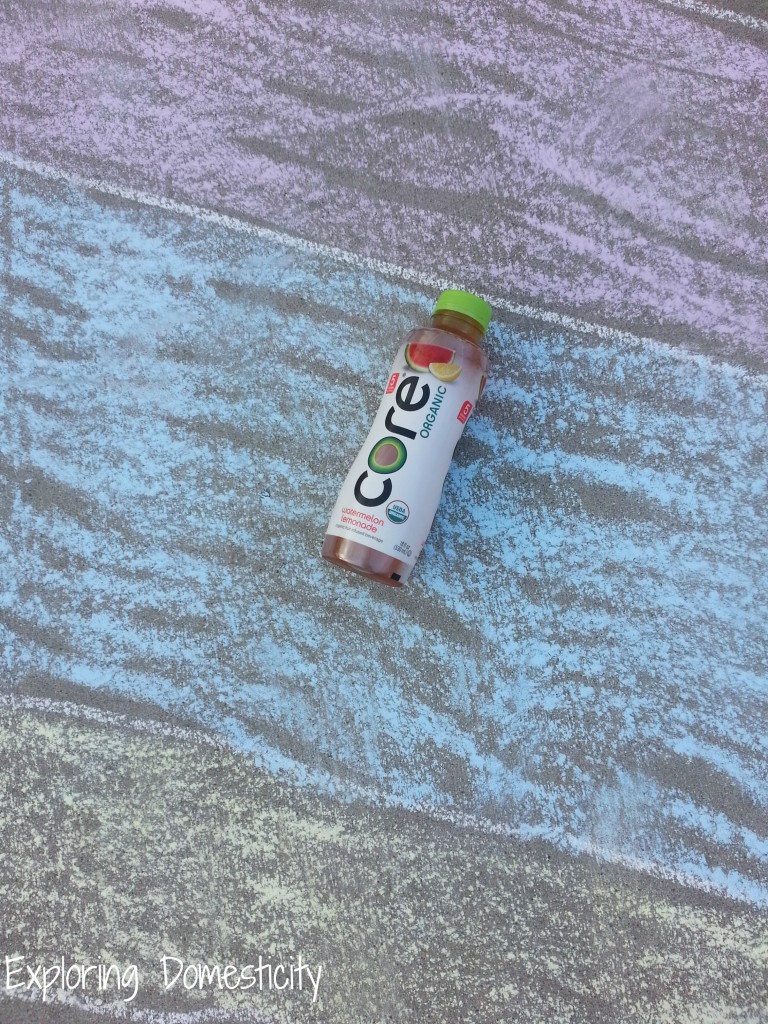 CORE Hydration products have already become a staple in our springtime and summertime activities. I'm sure you'll be seeing us with them all summer long on Instagram.
Now, I have an amazing giveaway for you!
CORE Nutrition will be giving a lucky winner 12 product coupons so you can run out to the store and stock up and #BeTrueToYourCore this summer too! Find CORE Organic at a store near you here