It took a lot to get me to take that first step and begin running while considerably overweight. I learned to love it, but I spent years with crazy ideas about things I should and shouldn't do as one of the overweight runners out there.
Even as the weight started to come off, I was still hanging onto these overweight runner fears and ideas. Only recently did I identify them and realize how crazy they are.
So, overweight runners unite and let's get rid of these crazy ideas!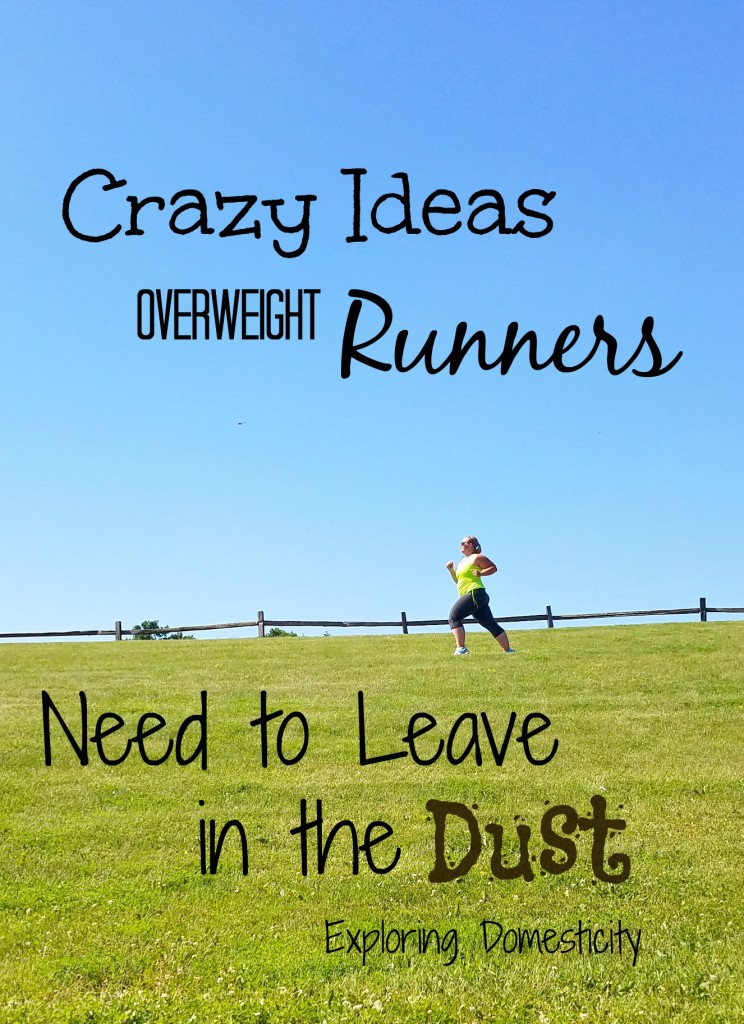 This post contains affiliate links. If you make a purchase from the link, this site will receive a commission with affect on your purchase price.
Crazy Ideas Overweight Runners Need to Leave in the Dust
People are Judging You
This one got me for way too long. I was nervous that people would look at me puffing along and think, "look at that fat girl trying to run."
I finally realized, I never look at anyone that way. I'm proud of them for making changes and living healthier. Even if anyone does look and judge – who cares!? The problem or the insecurities will never change if you don't get out there and do something about it.
I keep thinking of Phoebe from friends, "… and you don't care if people are staring. It's just for a second, 'cuz then you're gone!"
You Need to Cover Up
There is nothing more important than being comfortable while running. Many overweight runners feel like they should wear more layers than needed, they should cover certain areas, or they should keep things from jiggling.
When I first started running, I didn't have any appropriate pants or feel like I could wear something form-fitting. I ran in thick sweatpants and over-sized cotton t-shirts.
Talk about uncomfortable!
Thankfully, I stuck with it and started to wear more appropriate clothing. I even began to feel confident enough to run without sleeves when I hadn't worn a sleeveless shirt in public in a very long time.
The one thing I didn't let go of for far too long was cinching my waist with a belt because I felt like I needed to stop my stomach from jiggling when I ran. I covered that thick belt with a compression tank and another tank or shirt on top of that. I can't believe I did that for so long! It was so freeing when I finally ran without that belt.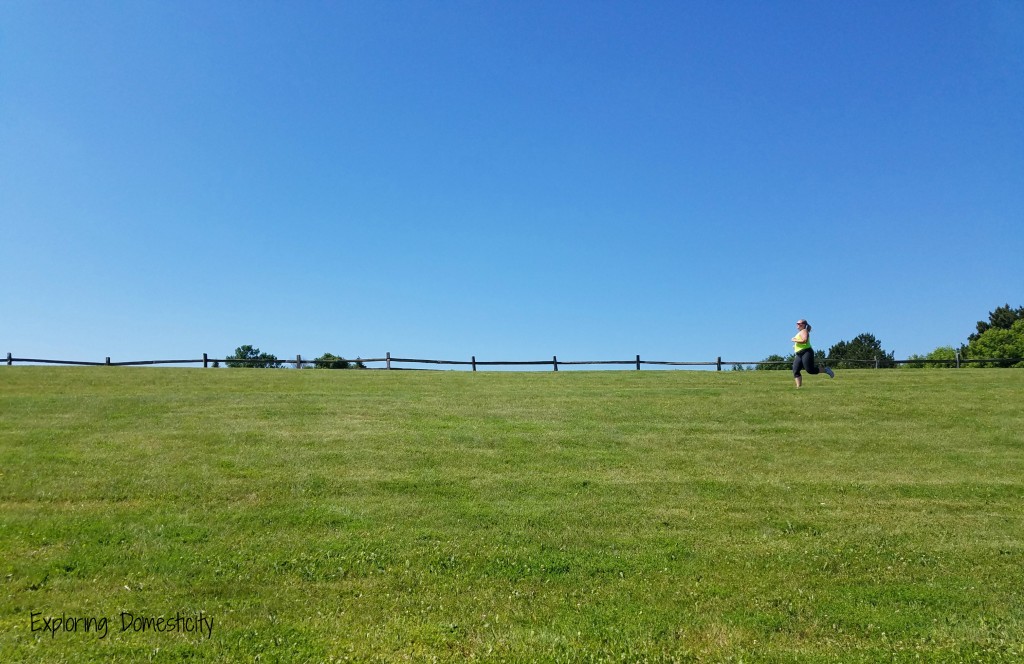 You can't call yourself a runner
So many overweight runners struggle with calling themselves a runner. I still find myself saying I'm a "wannabe runner."
Fact: If you run, you're a runner.
You Can't Enter Races
Don't let the idea of a 5k or even a half marathon or marathon intimidate you. You can do it! They are also a lot less serious than you think. There are runners of all levels, and I bet you'll be surprised at how easy it is to find your place.
I was so nervous before my first 5k. I thought I'd be dead last because I had never run a full 5k before. I was a ball of nerves that morning, but I did it and I realized that I could do a lot more than I thought. I even went on to run the Biggest Loser Half Marathon without training, and found I could do that too!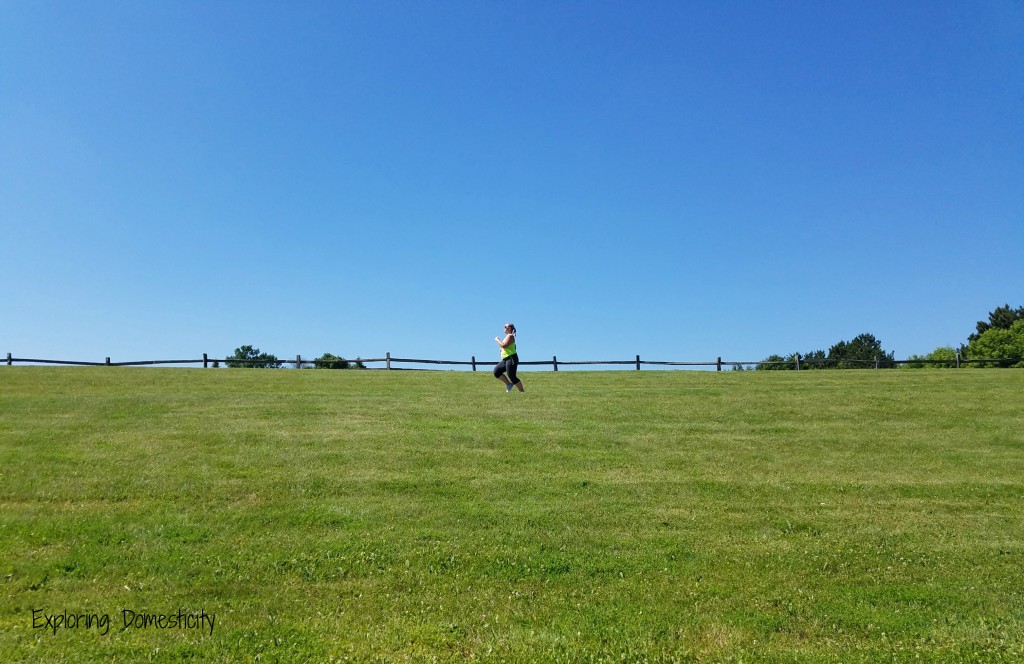 You Need to Run
There is no rule that says you have to go out there and run a full 6 miles straight to consider yourself a runner. If you put that kind of pressure on yourself, you'll never get out there.
Run, walk, or crawl, you're still better off than you would be doing nothing.
Running is freeing and doesn't have to have all these crazy rules or pressure along with it.
You Shouldn't Spend Money on Good Equipment
It so easy to say, "I'll get the right shoes when I start getting better" or "I'll get the right clothes when i get more serious about it."
Get out of the hot sweatpants and cotton shirts. you'll be a lot more comfortable and a lot better runner when you do. When you get the right shoes, you'll be able to run better and more comfortably. The right clothing, belt, armband, or headphones will help you get further in your journey, so don't wait.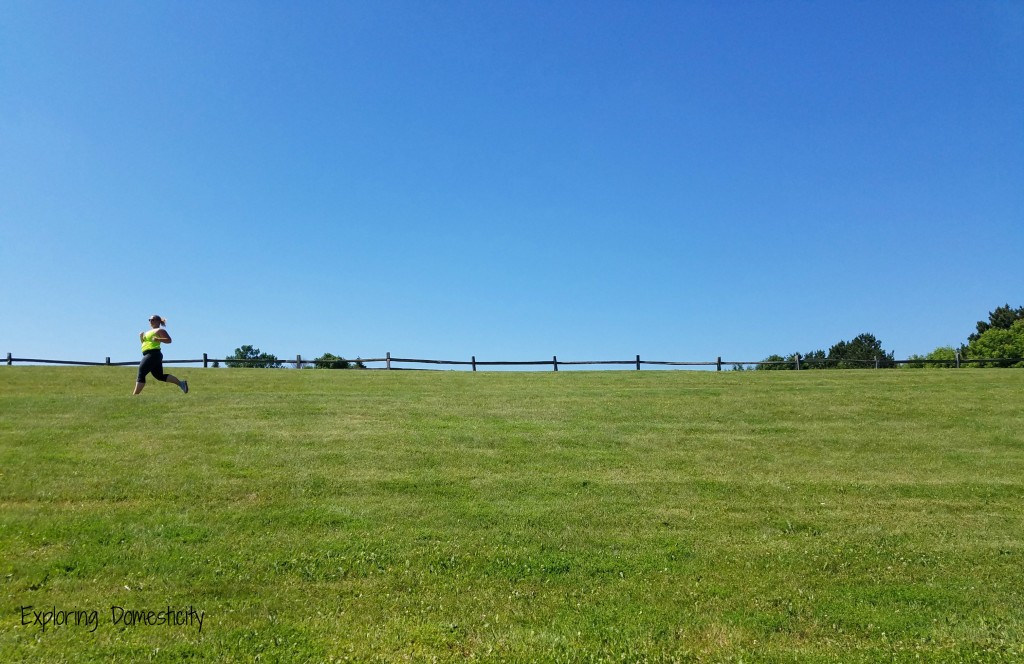 It Will Always Suck
It does suck at first. It's hard to take those first steps and carry that extra weight forward. It's difficult to learn to breath, to go even a little distance before feeling like you want to stop, and there will be bad days.
It does get better, and it does get easier. Before you know it, you'll be doing things that you never thought were possible. Your idea of taking it easy will be going a distance or a speed you would have never thought you could.
What are some of your crazy ideas about running or any kind of fitness?
What would you tell a runner just starting out?

More Like This