I received this product for free from the sponsor of the Moms Meet SM program, May Media Group LLC, who received it directly from the manufacturer. As a Moms MeetsSM blogger, I agreed to use this product and post my opinon on my blog. My opinions do not necessarily reflect the opinions of May Media Group LLC or the manufacturer of the product.
Who, as a new mom, automatically assumed their little one needed to have one of the two top name-brand diapers?
*Raises hand!*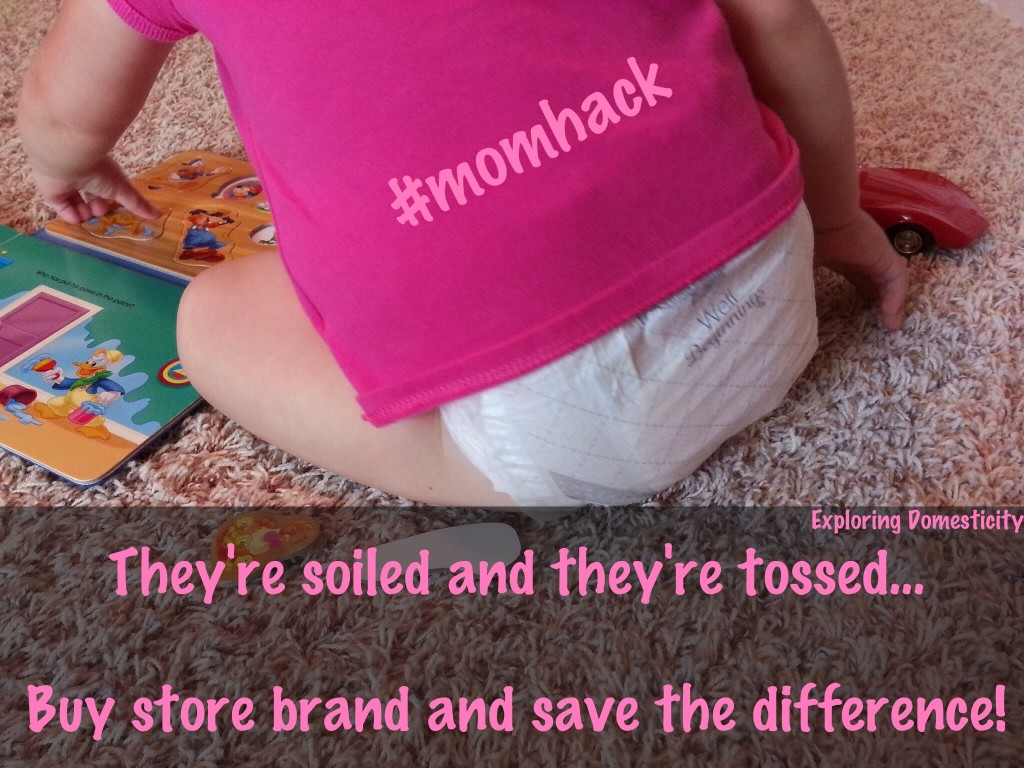 It wasn't too long after my little guy was born that I realized the store brand diapers were just as good and yielded a huge savings since kiddos go though SO MANY of those things!
With my second child, we went almost exclusively to the bargain store brand diapers and wipes.
We recently got a chance to test out the Walgreens Well Beginnings diapers, wipes, baby wash, and pediatric electrolyte solution.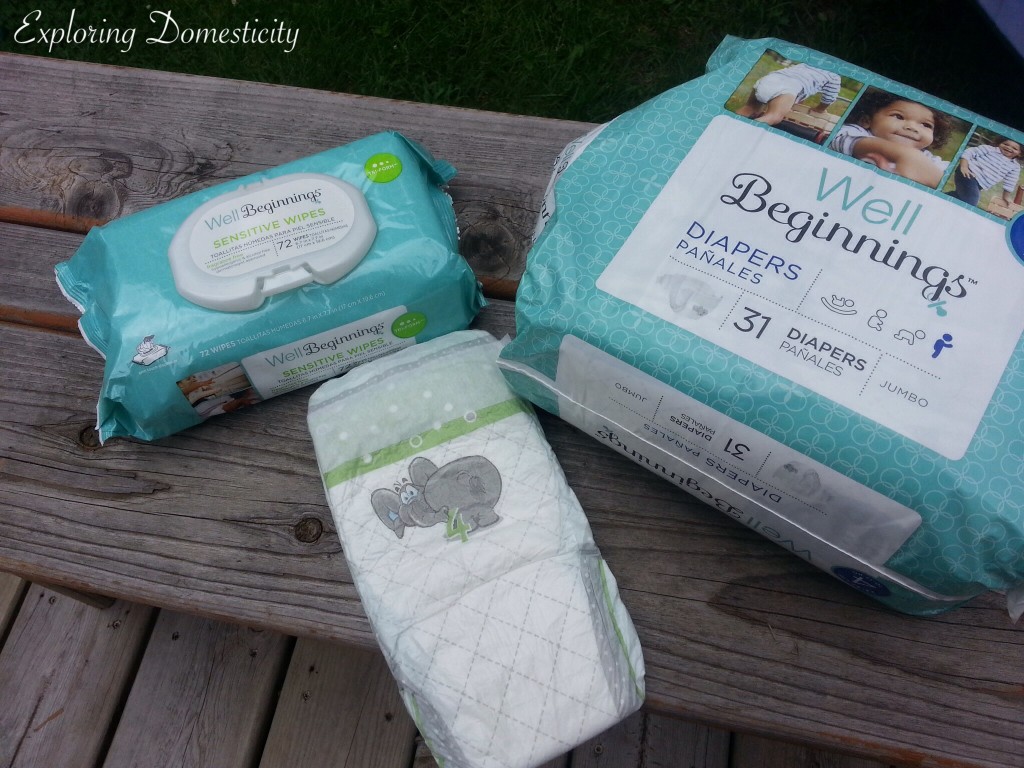 My little guy has fully transitioned into the wonderful world of being potty trained, so we no longer have two in diapers.
Woohoo!
It's also great that our little lady is getting older and able to go longer between diaper changes and I can't even remember the last time we had a leak or a blow-out.  Oh great, I just jinxed us… *Yep! Wrote that last night and she was wet this morning!*
However, if she were a bit younger, I would have worried about the absorbency of these diapers – they are very thin! They claim to be absorbent enough for nighttime use, and we haven't had any trouble with leaks, so I'd love to hear from someone who has tried them with a younger child. The Newborn and Size 1 and 2 diapers also have an indicator strip for wetness, which is not something found in any of the store brand diapers I've tried.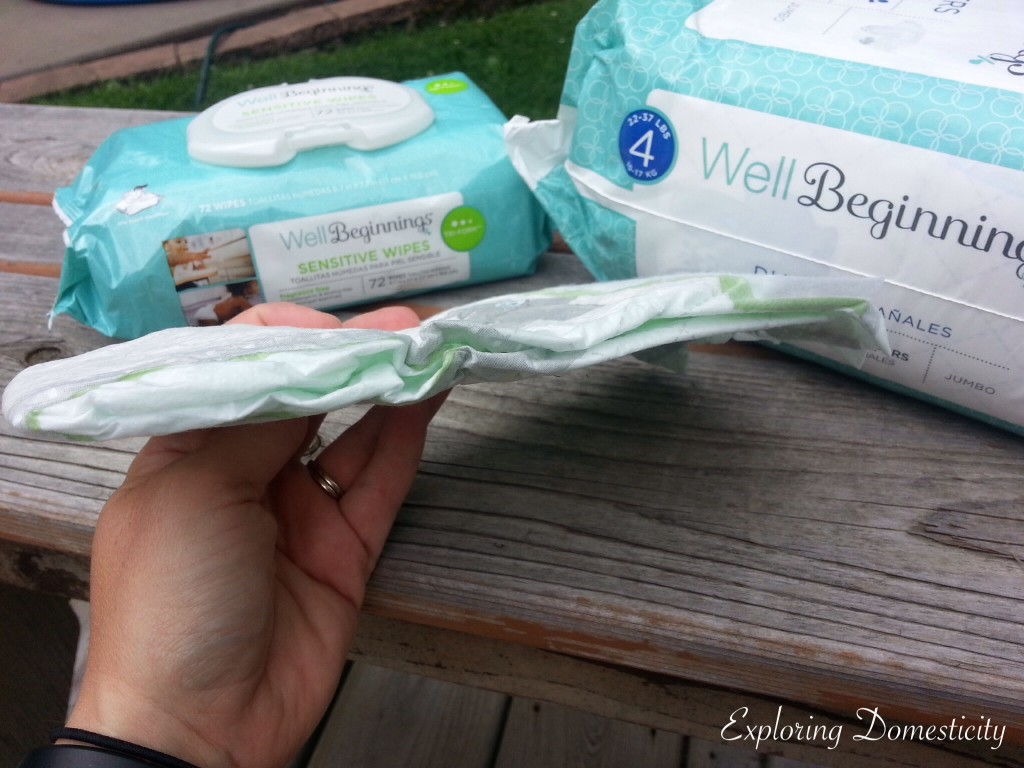 The best part about Well Beginning Diapers? "The amazingly soft inner liner features natural botanicals, vitamin E, and aloe to soothe your baby's bottom." I love the idea of all that goodness on my baby's bottom instead of just wetness and irritation!
The second best thing about Well Beginning Diapers? The Jumbo 30 pack of size 4 diapers that I received sell for $8.99, which is a great price! It also doesn't hurt that they're made in the USA and offer 100% satisfaction guarantee.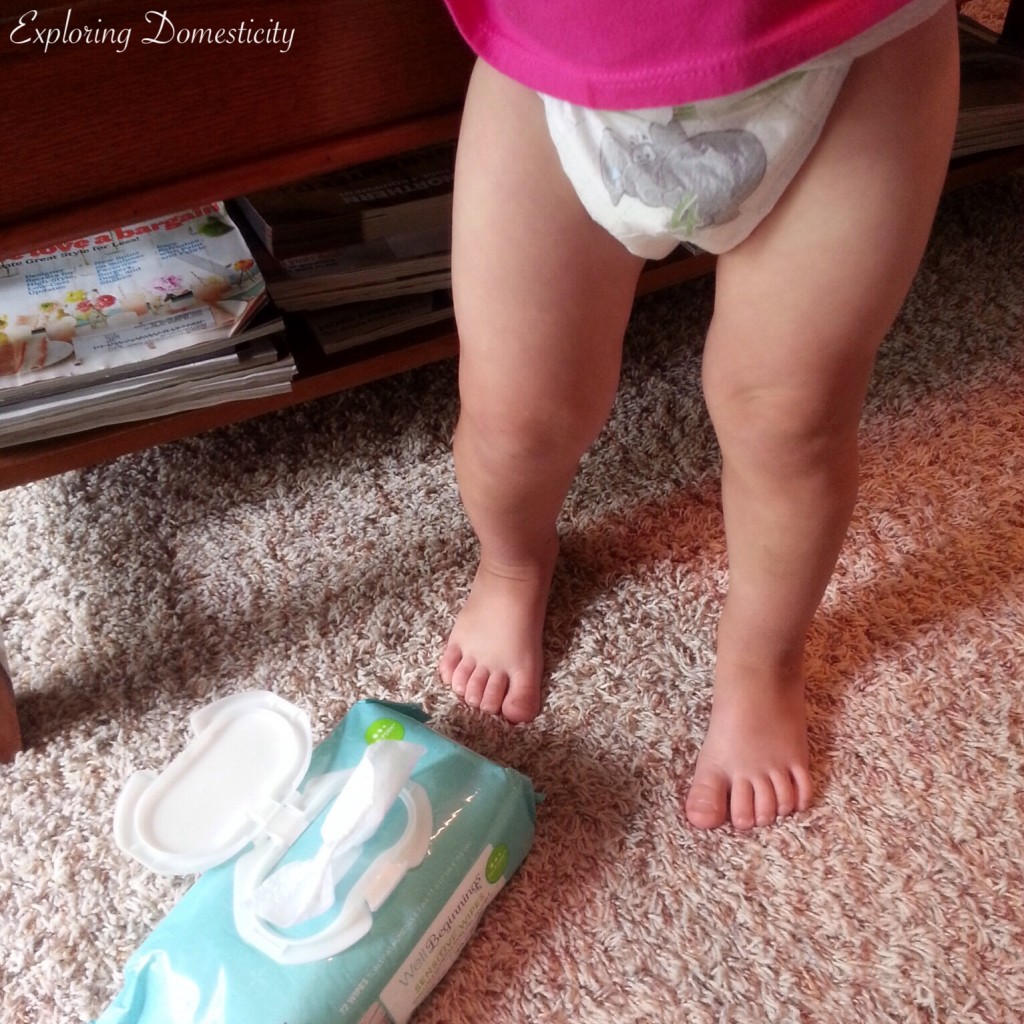 The wipes are fantastic too. They are just the type I like – soft but not too cloth-like. Hard to explain, but we love them. I'm also eager to try out the baby wash, and less eager to try the electrolyte solution but happy to have it on hand in case my kiddos get sick.
Well Beginnnings wants to help other moms by sharing #momhacks, so follow

Walgreens on Twitter

and share my "just say no to name brand diapers" #momhack as well as your own!
Are you a Name Brand or Store Brand Momma?
What's your #momhack?  I'd love to hear them!