Hard-boiled eggs are a staple at our house. My kids could eat them every day and the whole family love them as a quick breakfast, part of a healthy lunch, or even a high-protein snack.
The worst part about hard-boiled eggs is definitely peeling them. I recently found the best way to cook easy peel hard boiled eggs! I've cooked our eggs this way the past 3 or 4 times and they've turned out great! Easy peel hard boiled eggs every time!
If your family is like mine, eggs don't last long. This easy way of hard-boiling leaves you with easy-to-peel eggs every time! Even if you're like us and eggs don't last long enough in your household to hard-boil older eggs – new eggs peel without a problem!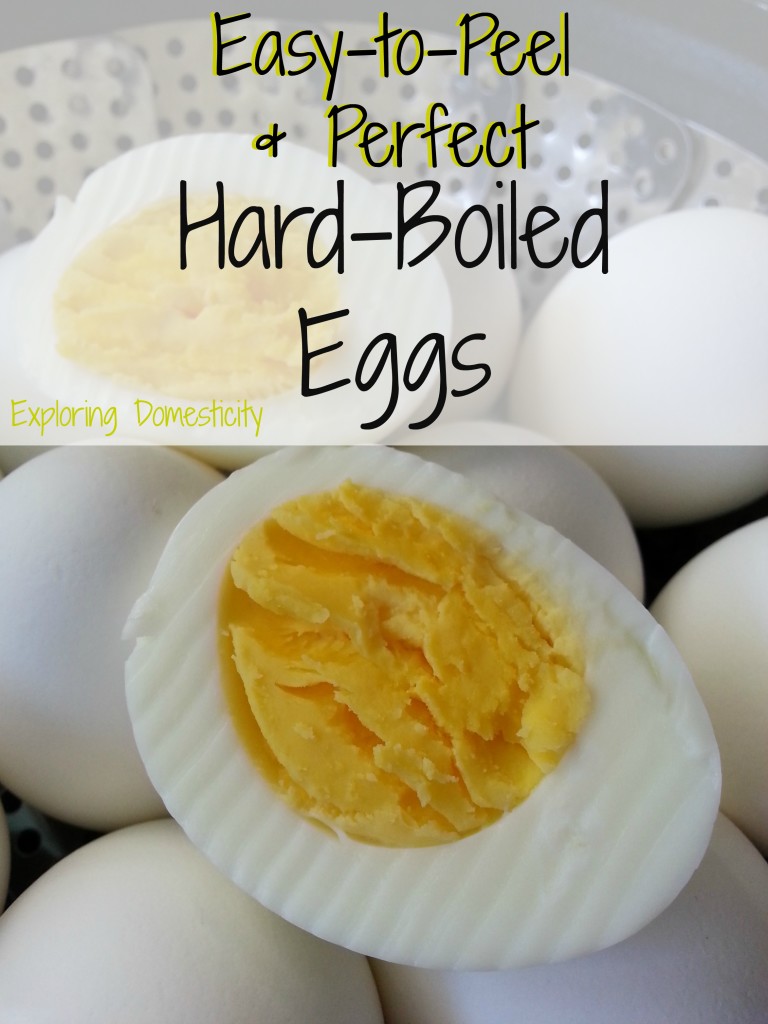 We often buy eggs 4 dozen at a time during our weekly grocery trips. We also LOVE hard-boiled eggs and typically hard boil about a dozen and a half. I've struggled with peeling those eggs so much in the past! Since our eggs are almost always less than a week old, I never end up with eggs old enough for hard-boiling.
Until now! Easy peel hard boiled eggs that cook perfectly and easily.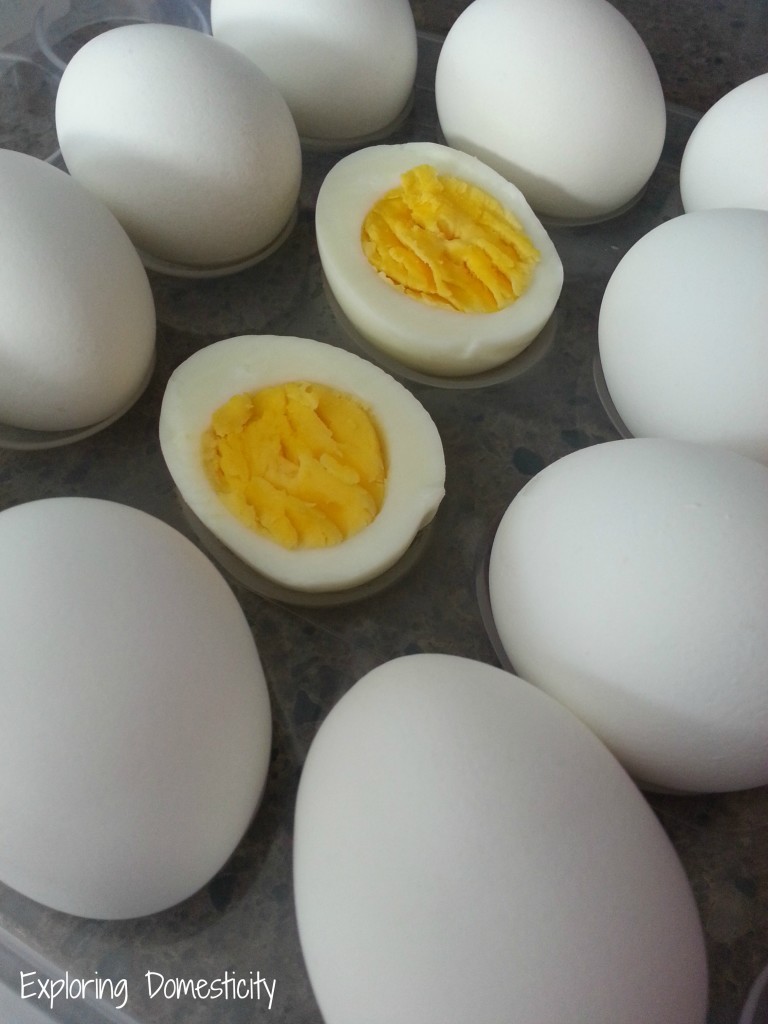 A few months ago I came across a tip that has been a life-saver! The trick to easy-to-peel hard boiled eggs. A total game-changer in our house! I no longer have to try to peel all the eggs while they're warm and curse over how many end up missing chunks of good egg.
Easy Peel Hard Boiled Eggs are easier than you think!
The trick to getting your hard-boiled eggs perfectly cooked and easy-to-peel is probably not that much different than your normal method. The key is just to steam the eggs instead of boiling! If you have a small steamer basket, you're all set!
I used to only have this metal basket, but I found an even better silicone steamer basket that I love! It's flexible so it conforms to any pan, it has handles that connect in the center for easy lifting and I can fit more eggs in the pan.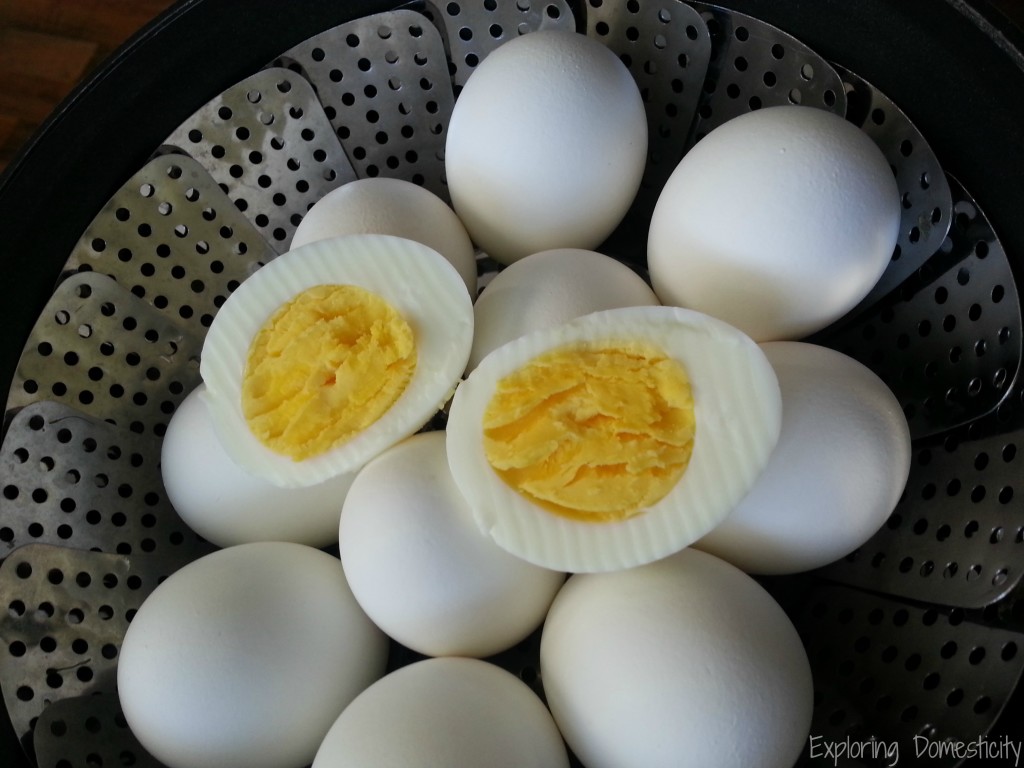 Instead of filling a pot with eggs and covering with water, all you have to do is fill the bottom of the pot with water, add a steamer basket and then your eggs, cover and let them steam!
Place the eggs on the heat and as soon as the steam starts to fill the pot, set a timer for 13 minutes. Once the timer goes off, remove the eggs from the heat and transfer into an ice water bath to stop the cooking.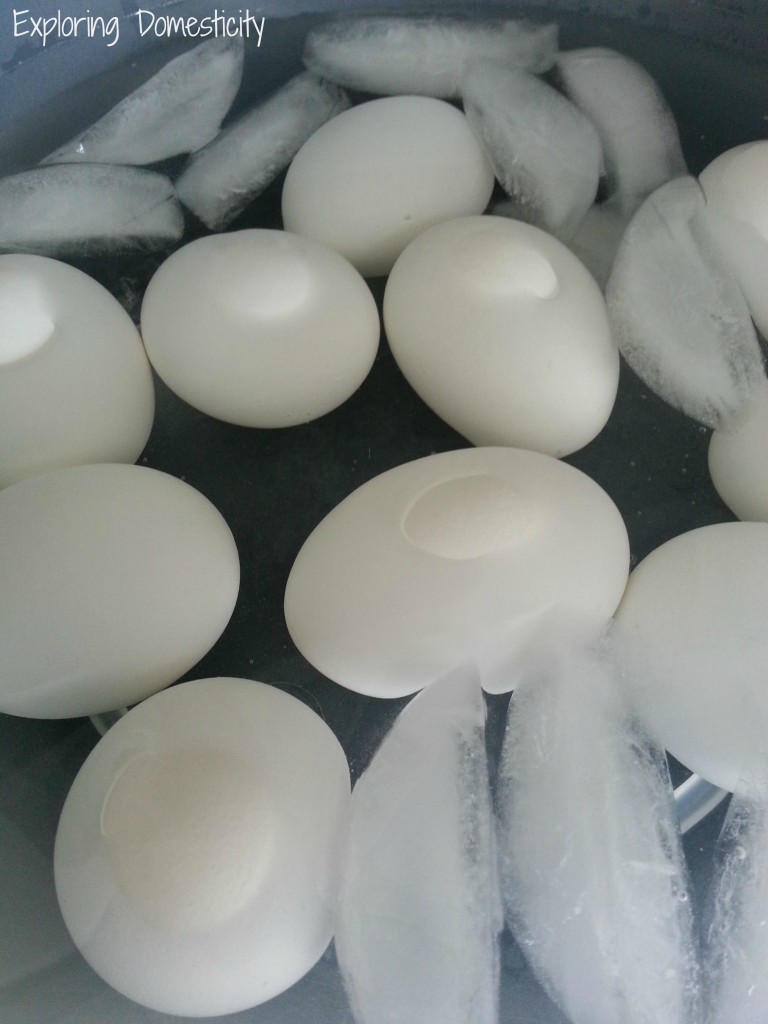 I've been so amazed with how well these eggs have turned out! Perfect for the day-to-day or your Easter Eggs!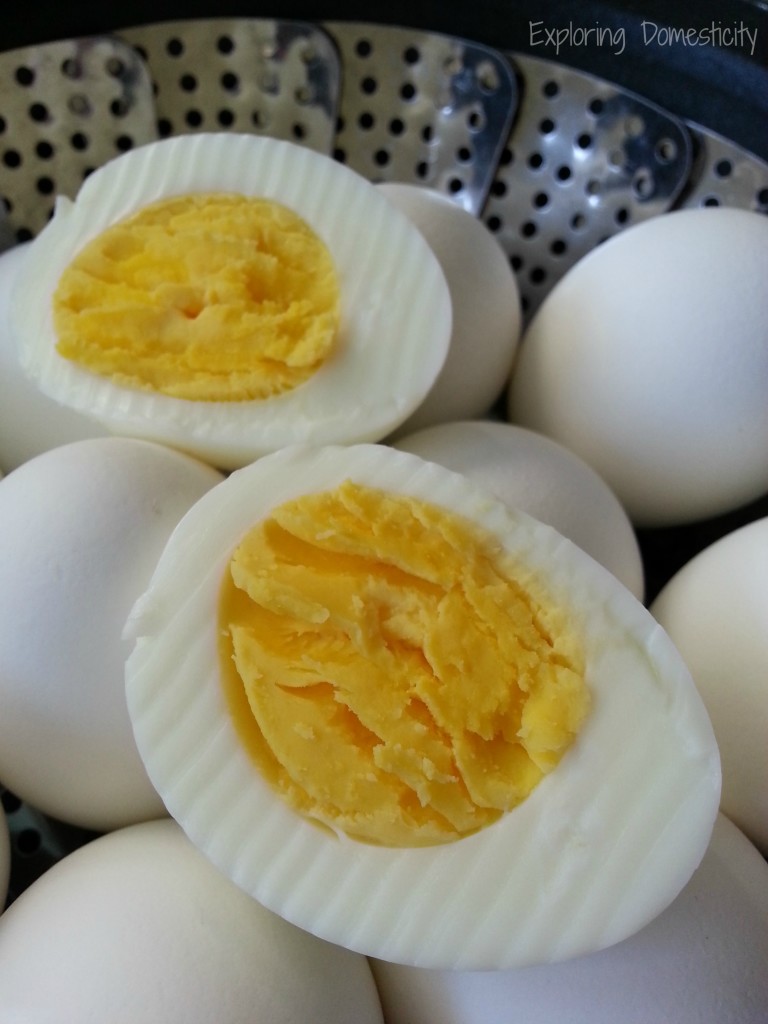 There are so many ways – what are your favorite tricks to cooking the perfect hard-boiled egg?
Besides hard-boiled, what is your favorite way to prepare your eggs?
Check out these other egg recipes

Get Ya Some