I'm sharing a tasty recipe that I won't be eating today because it's Ash Wednesday, but these Ham Asparagus & Egg White Cups are delicious! They're also a great way to make a breakfast ahead of time, keep in the fridge or freeze, and have something on hand to grab when you're short on time in the morning.
This is a way better option than grabbing a protein bar on the go, or *gasp* skipping all together!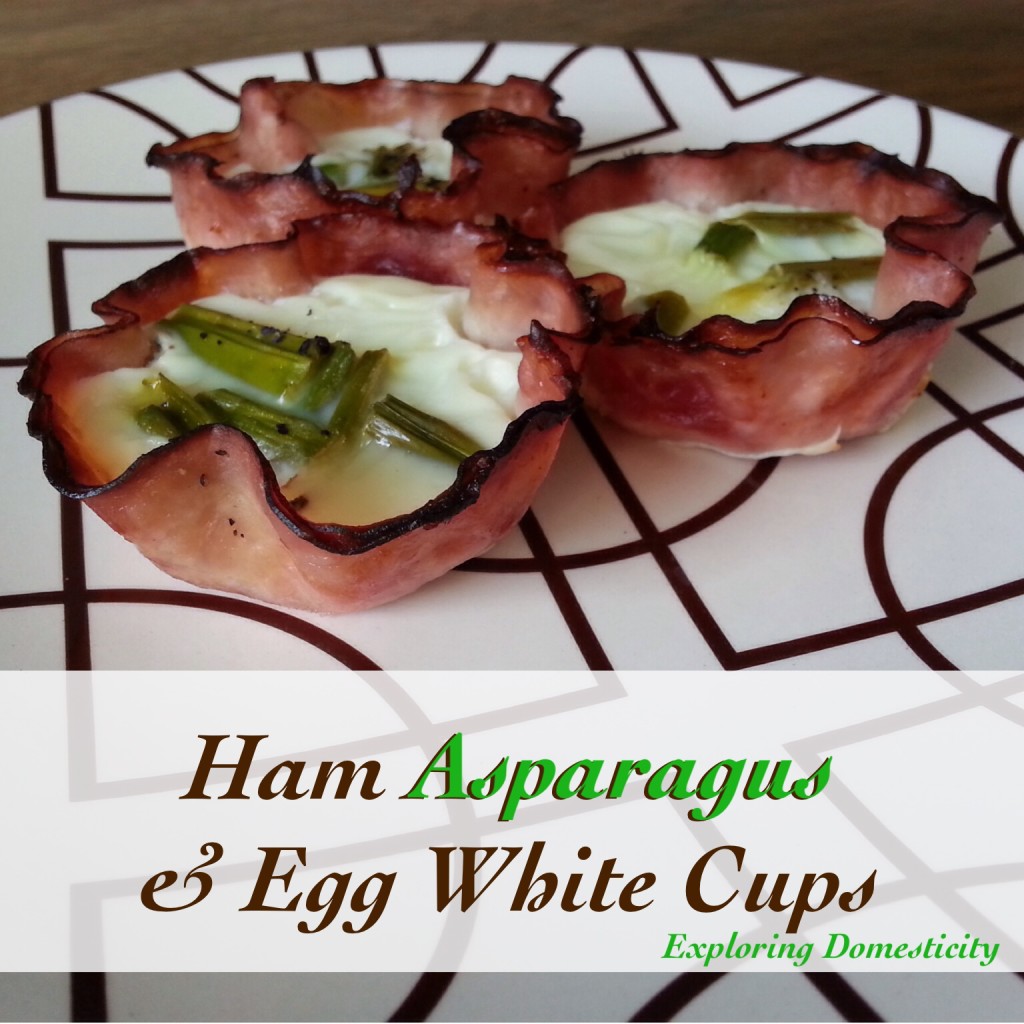 Ham Asparagus & Egg White Cups
What You Need
Egg Whites Seperate if you'd like, but I took the help of a carton
Thin ham slices
Asparagus, cooked and chopped
Salt and Pepper
How it's Done
Preheat the oven to 350 and spray your muffin tin
Place 1-2 slices of ham in each tin.  I used very thinly sliced game and it worked both ways but the doubled ones held up a bit better.
Sprinkle a few asparagus pieces in each cup
Fill with egg whites. Don't be afraid to fill near the top, they won't expand much.
Sprinkle with salt and pepper
Place in the oven for about 15 minutes, or until they appear firm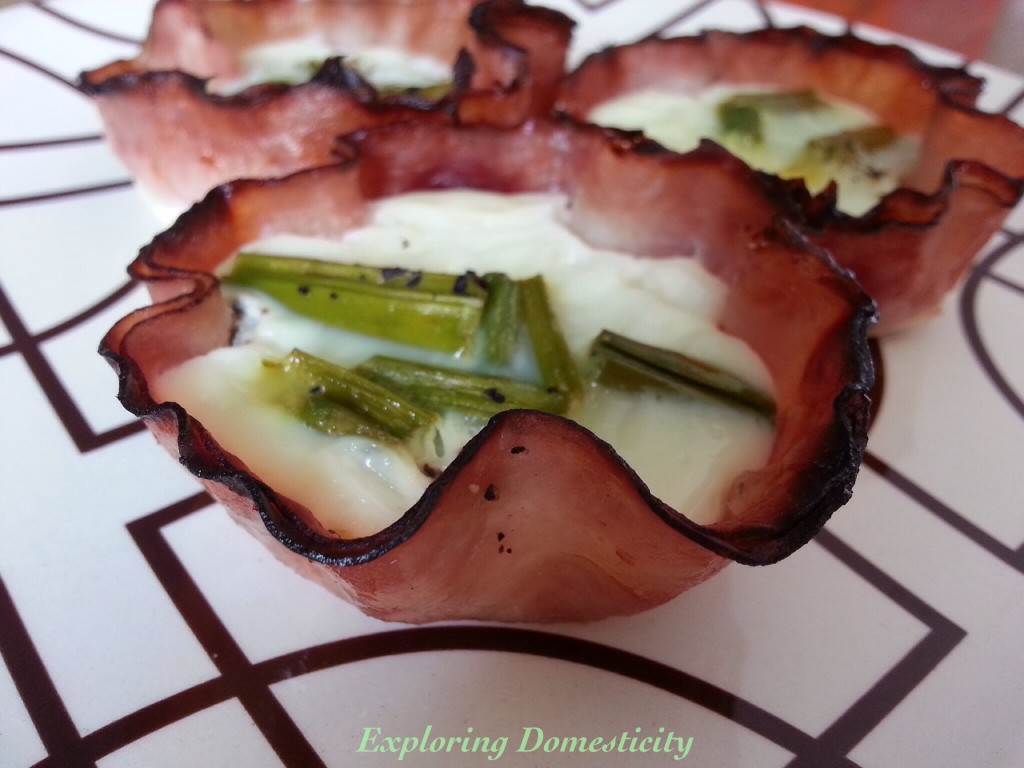 My biggest tip is to give these cups plenty of time after baking to cool and get rid of as much moisture as possible.
If you pop them right into the freezer, you will be reheating a cup with a wet mess inside that is not very appetizing. I let mine sit out on a paper towel, since I will not be eating meat much this week, and will put some in the freezer.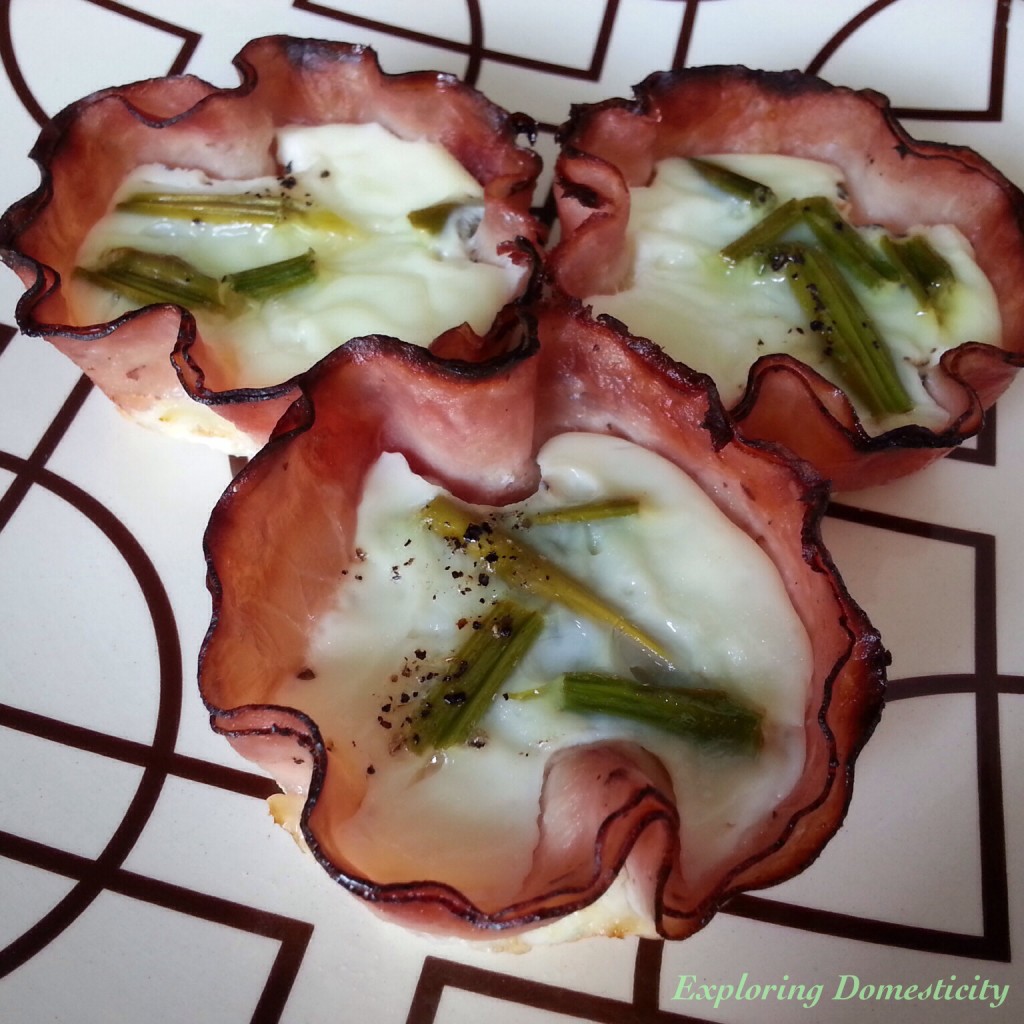 Speaking of lent, here is a roundup I did last year for healthy meal options for Lent.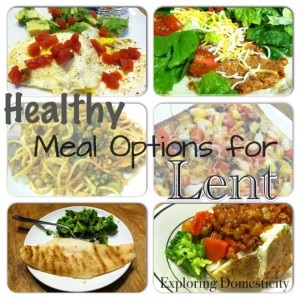 Tonight we will be doing some broiled fish, and my favorite lentil tacos on Friday.
What do you have on the menu this week?
What is your to-to on-the-go breakfast?