Delicious, sweet and full of as much veggies as turkey, these meatballs are amazing and I can't get enough!
I can cook the heck out of all different veggies and our family loves them, but coming up with ideas for our protein is always a struggle for me. When it comes to the main course, I blank. My goal is to find more ideas and more healthy and frugal ways to stretch our protein whenever I can.
I love these meatballs! Plenty of meat, but still packed with veggies and tons of flavor! You could serve them traditional spaghetti and meatballs, eat them plain, or even make them into patties – just a word of warning, they end up a bit softer because of all the veggies and when we tried grilling like a burger it was not an easy task.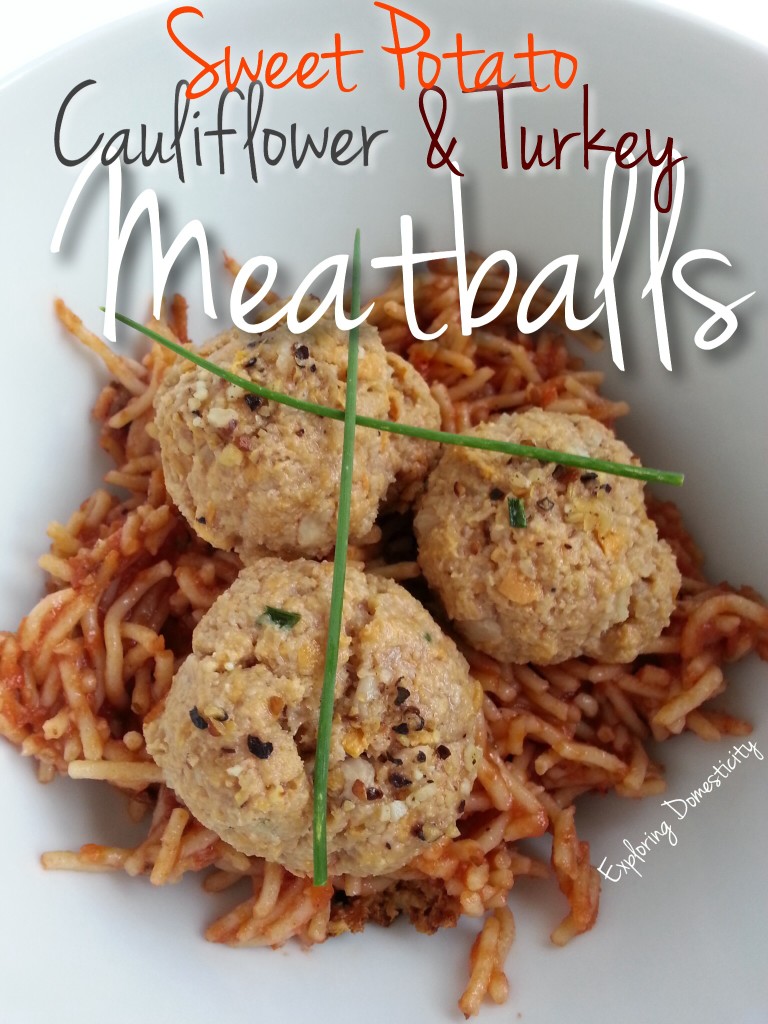 I got the inspiration from The Lean Green Bean but, when following her delicious recipe, I didn't have bacon, didn't want to use jalapeños for the kids, didn't have almond meal, I had a bunch of chives instead of an onion, and I wanted to throw in some cauliflower. Consequently, I still don't know how her delicious-sounding recipe tastes, but the result was amazing!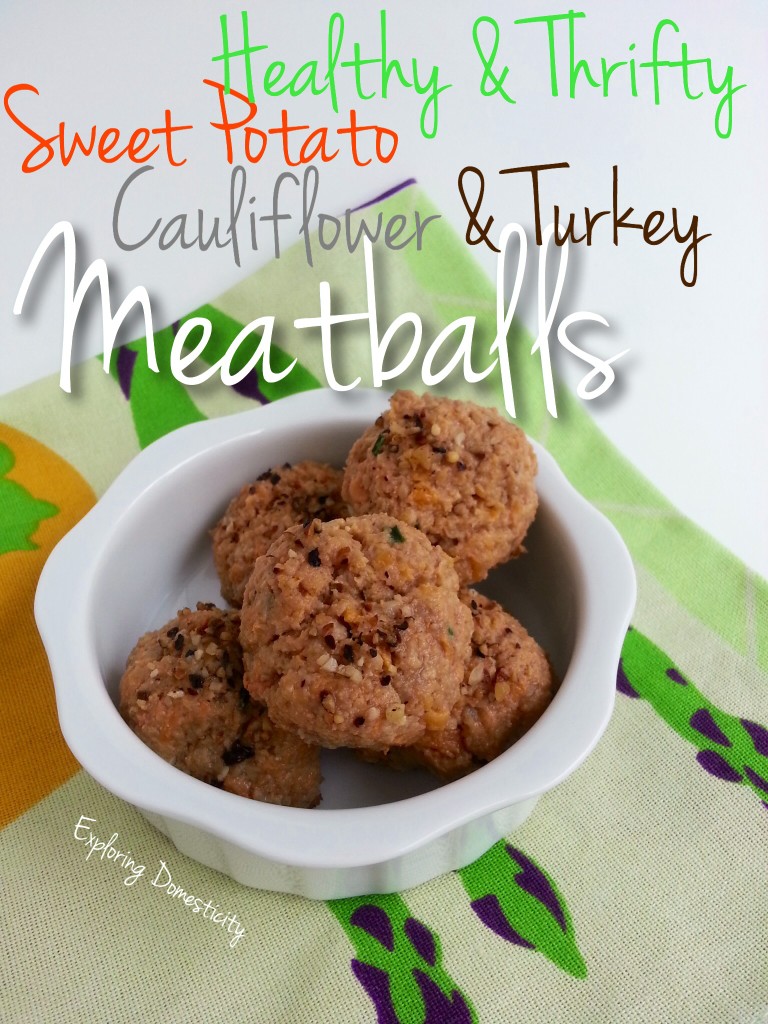 Sweet Potato, Cauliflower & Turkey Meatballs
What You Need
1 lb ground turkey
2 small sweet potatoes
2/3 c cooked cauliflower
1/4 c flax meal
1/3 c breadcrumbs
1 egg
2 tsp minced garlic
1/4 c chopped chives – or just a handful, or half an onion… whatever 🙂
S&P to taste
What You Do
Mix all ingredients together
Form into balls – I made mine about 1 1/2 nice in diameter and ended up with 33
Spray a baking sheet – or use an awesome pan like mine (in full-disclosure, I'm an Amazon affiliate, but I definitely want to share this pan with the world!)  – and place balls on sheet
Bake at 400 degrees for 15-20 minutes – or until internal temp reaches 165 (mine went a bit higher, but the veggies keep them from drying out)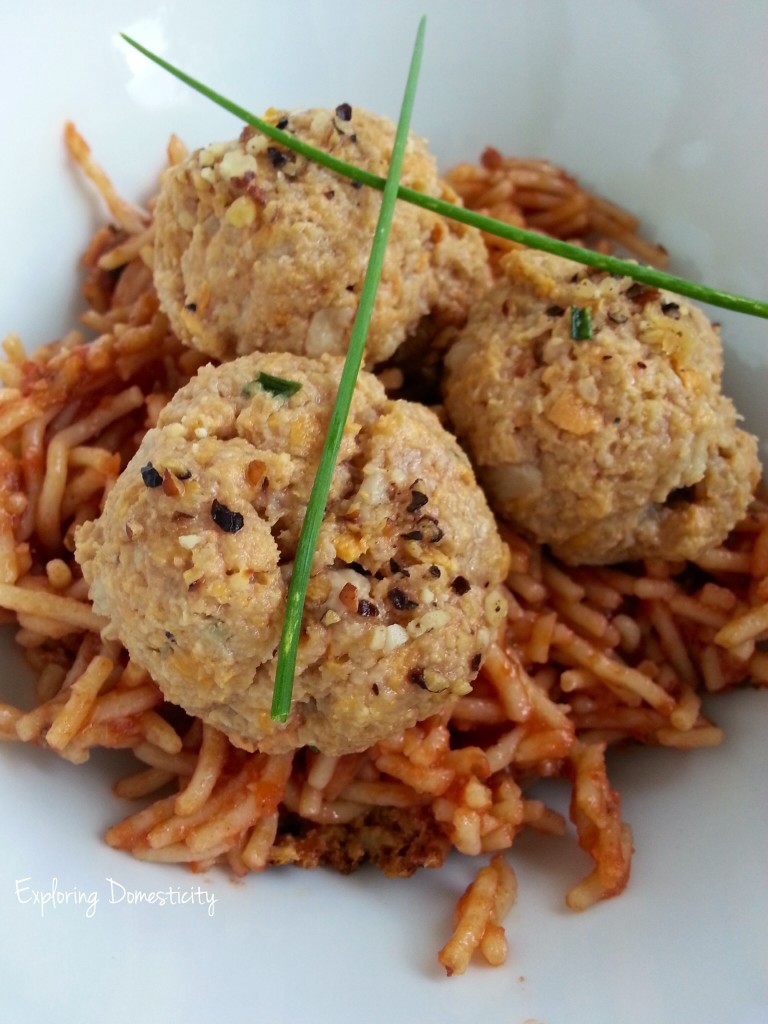 That's all there is too it! I hope you enjoy these sweet and tasty meatballs as much as we do!
Does anyone else struggle coming up with ideas for your main course like I do?
Do you have any amazing go-tos to share?
Get Ya Some