Hey all!
Well, it's Tuesday again and time to share our healthy living / fitness tips and tricks or to look for support, guidance, or inspiration from others to make this journey a little smoother.
Before I get this party started, I feel like I need to show you all I've been up to this week! It has been amazing!
I shared some of the things to come on the blog, which is pretty exciting added to the fact that I moved to my own domain this week!
I shared part one of our Planet Fitness Biggest Supporter trip to LA, and the second part of the trip including the Biggest Loser Finale and a giveaway of my favorite Biggest Loser Workout DVD. Make sure to stop over there to enter the giveaway!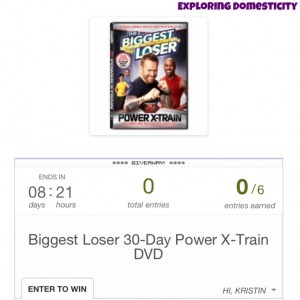 I also shared my recap of week one of The Move, Nourish, Believe Challenge through Instagram pics. Speaking of Instagram, I just posted our Valentines for my step-daughter's fourth grade class. I would have loved to share them on the blog and make the printables available, but I ran behind and don't know if it's worth posting this close to Valentine's Day.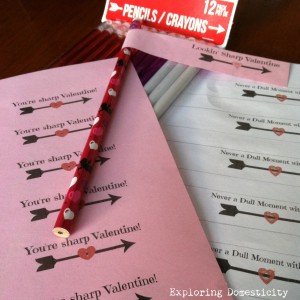 Whew! Busy week over here! I hope you all made the switch with me and followed along!
Back to the party!
Join us and share all of your amazing weight loss advice, or link up a topic you are looking to get some advice on from others.
Also, be sure to check the Tips and Tricks Tuesday Pinterest board
Thanks to everyone who shared last week! With everything going on I didn't get a chance to put together features this week, but I will be going through the last couple weeks and pinning to the Tips and Tricks Tuesday Pinterest board to see if your post was featured there!
So, here's the deal:
Link up any past posts you have that you think may benefit others in any way – advice, recipes, reviews, workouts, motivation, inspiration, etc…
Link up any past posts in which you are searching out advice from others – help staying on track, products, workouts, food, motivation, etc…
Make sure to include the topic of your post in your title (I've noticed putting "Kristin @ Exploring Domesticity" in the title spot is a total weight loss blog trend – we're looking for the subject so people know what they're clicking on.)
Follow your lovely hosts, Kristin and Kristin – let us know and we will gladly follow you back!  Hey, we're all here for the same support, right?
Place our button somewhere on your blog or link back in your posts – let's gather as much advice from as many people as we can!
Last, visit as many links as you can – help answer questions from those looking for help and let the others know how much you appreciate them sharing their own tips and tricks.
Each week we will try to feature the most clicked link, as well as others that seem particularly helpful and deserve a little more recognition.
Now on with the show!
Loading InLinkz ...