If you're looking for a toothpaste with better ingredients, that also tastes great and feels and foams like a regular toothpaste, Himalaya Botanique toothpaste is the way to go.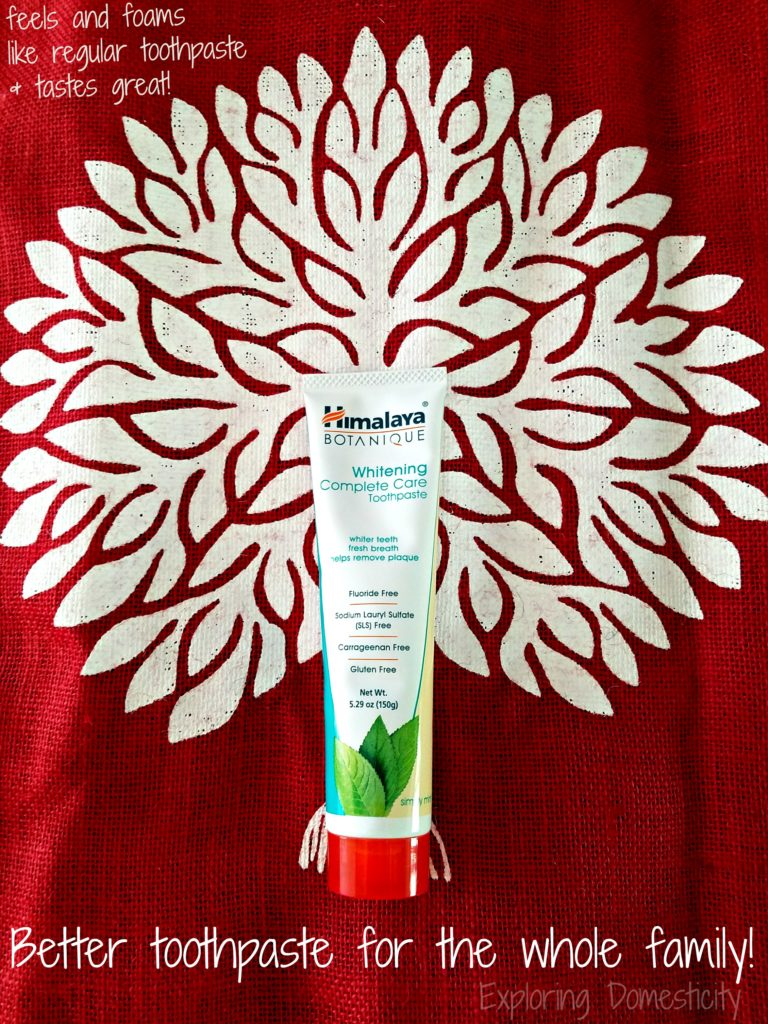 I received this product for free from Moms Meet (momsmeet.com) to use and post my honest opinions. This page may also contain affiliate links.
Himalaya Botanique Toothpaste
Finding a good toothpaste for the whole family can be difficult.
The kids are now old enough that we don't have to get the baby toothpaste. However, they still want the kids toothpaste with the (disgusting) "bubble mint" flavors and decorated tubes.
Unfortunately, the standard toothpastes still include a lot of ingredients that we may not want. I've tried more natural toothpastes, but they are often chalky and the kids won't even touch them.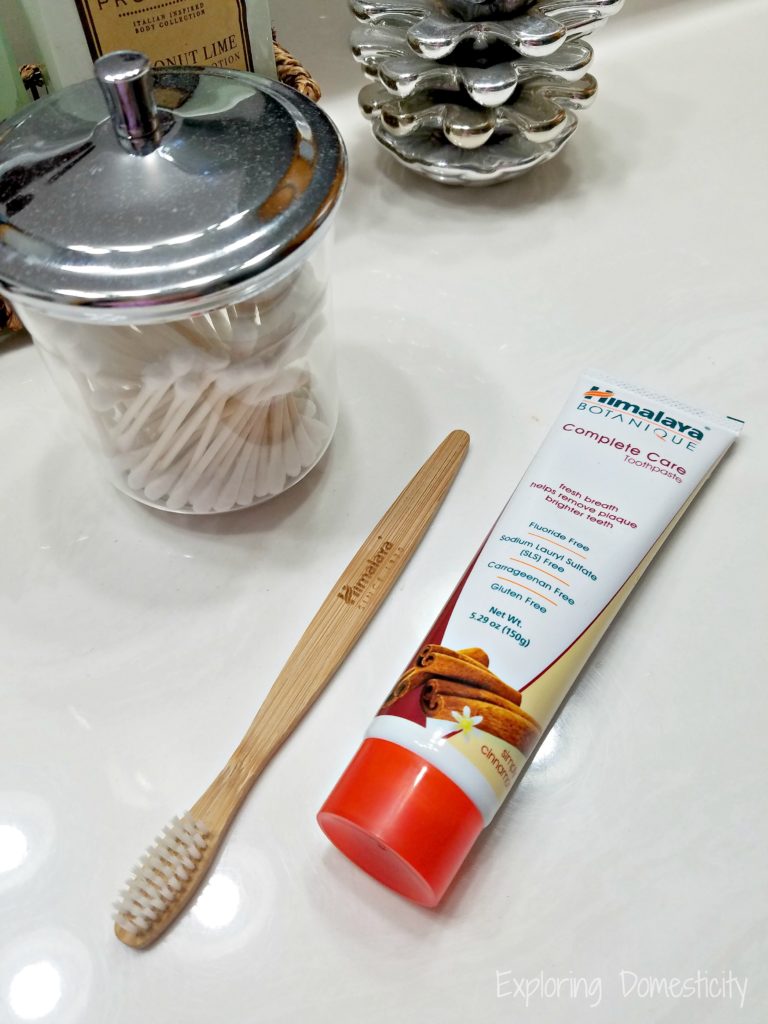 Luckily, Himalaya Botanique toothpaste has the creamy feel and foaming action of regular toothpaste and comes in a variety of great flavors.
Best of all, Himalaya toothpaste is free from harmful ingredients like, Carrageenan, Fluoride and Sodium Lauryl Sulfate.
Himalaya Botanique
We are so grateful to Moms Meet for introducing us to great products and companies like Himalaya Botanique! This is what Himalaya Botanique has to say about their products and customers.
From our fields to your home, our commitment to wellness begins and ends with you. Himalaya offers a full line of clinically studied herbal formulations, certified USDA organic single herbs and body care products. We believe in supporting community health, sustainable farming and environmental responsibility.
Himalaya Botanique Toothpaste Flavors
I wasn't expecting much from the flavors. My past experience with these better toothpastes is a chalky consistency, with no foam, in a blah flavor.
I was so surprised to find there is a variety of flavors and they all taste great, feel great, and create a great, cleaning foam.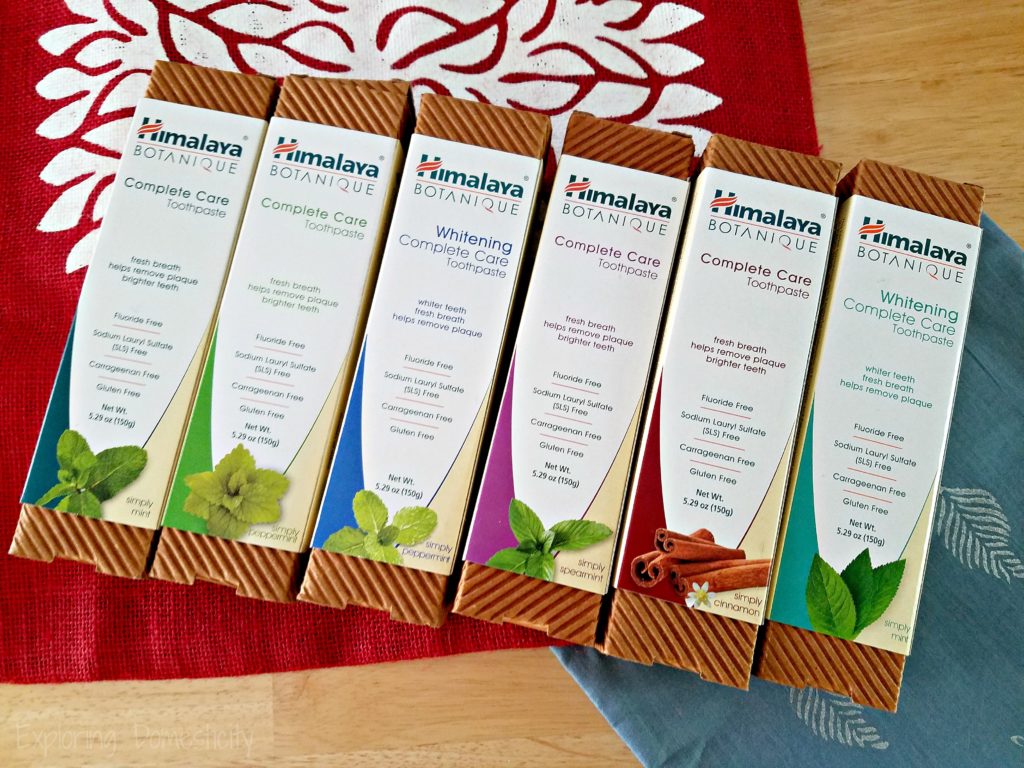 I am so impressed with the variety of flavors!
The mint flavors are my favorite and they all taste great. I can't stress enough that this better-for-you toothpaste, actually tastes and feels the same or better than the common toothpaste brands.
Pick a flavor and enter code MSOXM2OU
for 25% of your tube of toothpaste!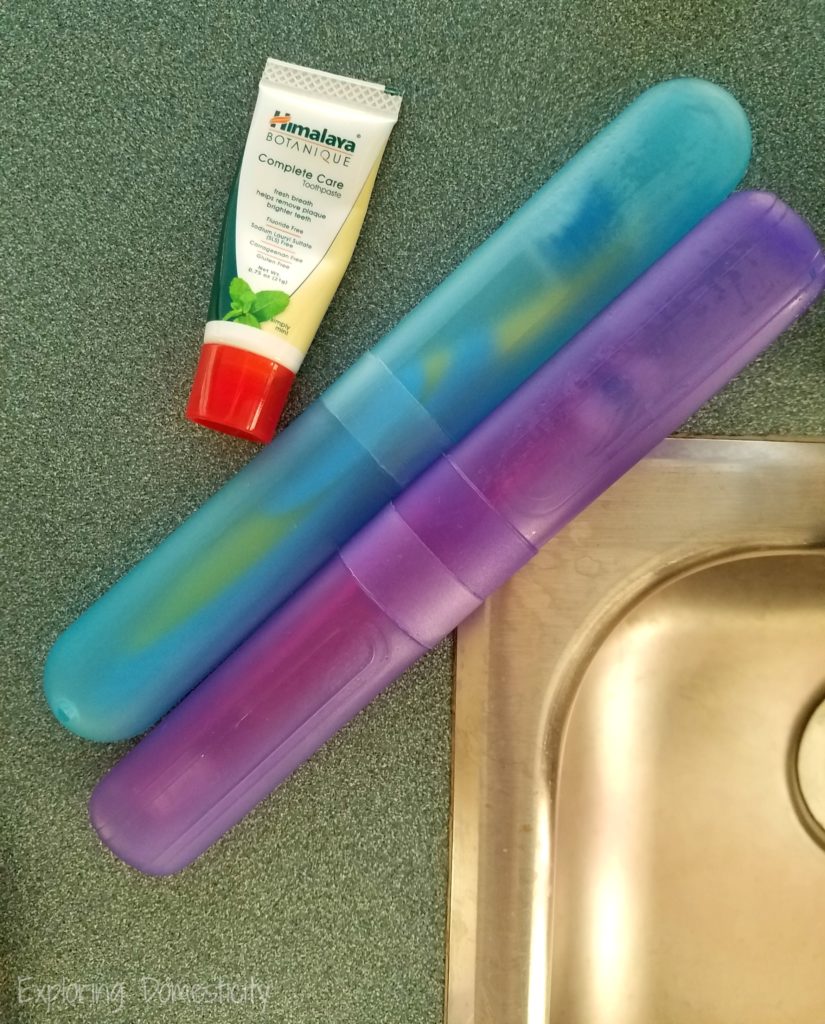 We went camping in our popup camper a couple weekends ago and I found a sample tube of Himalaya Botanique toothpaste in simply mint – probably from an amazing Moms Meet surprise box. I brought it along and it was the toothpaste the whole family used.
I was afraid the kids would call it "spicy" as they did the Simply Peppermint and Simply Cinnamon, but we had no complaints.
I don't think they, or my picky husband, noticed the difference. It's a winner!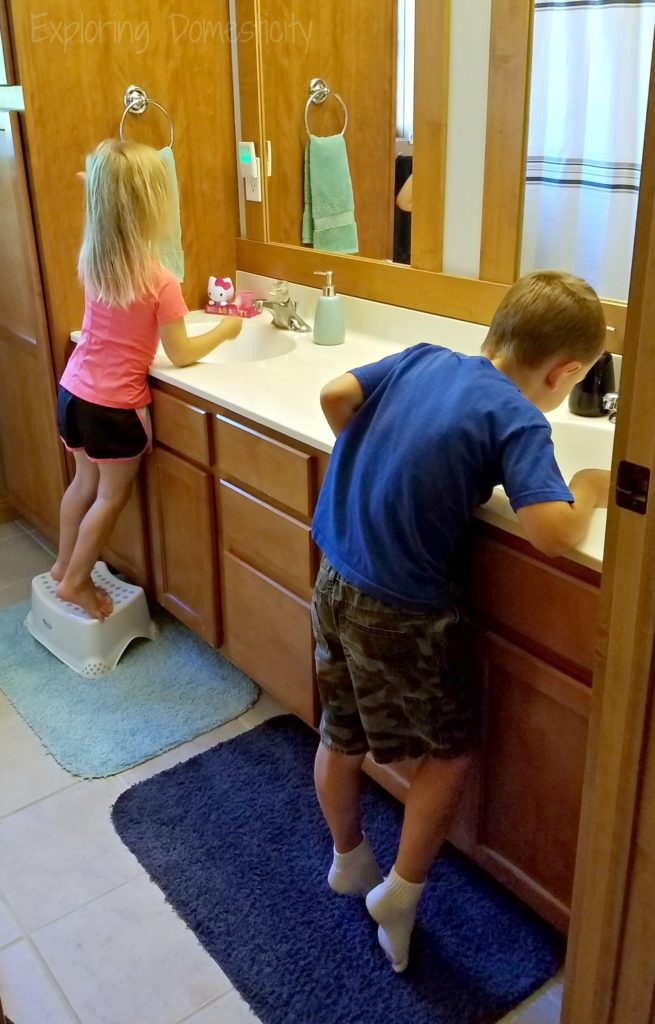 Where to find Himalaya Botanique Toothpaste
If this sounds like a toothpaste your family would like to try, visit himalayatoothpaste.com to join Himalaya's sampling program, where you can receive additional samples and coupons.
You can also find Himalaya Botanique Toothpaste at some local health food stores, as well as Whole Foods, Sprouts, Natural Grocers Vitamin Cottage. You can also connect with them for discounts and special offers: himalayatoothpaste.com | facebook.com/HimalayaUSA |twitter.com/HimalayaUSA | instagram.com/HimalayaUSA
Of course, I recommend finding it on Amazon because you can get 25% off with this coupon that came with our toothpaste!
Pick a flavor and enter code MSOXM2OU for 25% of your tube of toothpaste!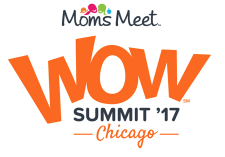 Learn about Healthy Families at Moms Meet WOW Summit!
If you're interested in learning about raising a healthy family, connecting with other moms, and finding some amazing companies committed to healthy families and a healthy environment, check out the Moms Meet WOW Summit! It is a blast!  
You can also get an extra 15% off the already crazy good price with the code EXD15 when you purchase your WOW Summit tickets through my affiliate link.
If you're on the fence, feel free to message me with any questions. I had so much fun the year I went, and left with so many amazing products!

More Like This