It's hard sending your little one off to the big school for the first time. Here are some Kindergartner School Tips to help you help your kiddo with kindergarten!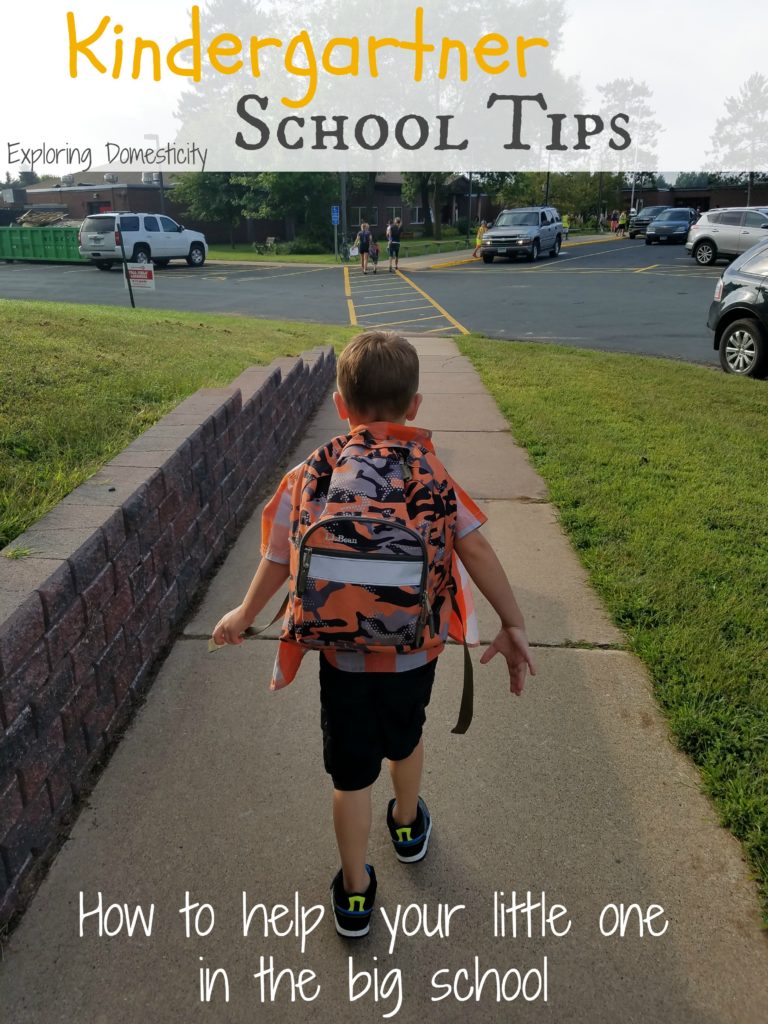 This post may contain affiliate links that we hope you will find helpful in your quest to give your kindergartner the best year ever!
Our first little one survived kindergarten just last year. Even more impressive, Mom and Dad survived all the craziness of that first year, when everything is new and we hope we're getting it right.
This year, we definitely feel more relaxed with a big first grader. However, we are sending our Little Lady to Pre-K at the big school four days a week, so that is new.
There are definitely some tips that pertain especially to those little ones for their first year of school. Here are our favorite kindergartner school tips.
Kindergartner School Tips
As your little one gets ready for their first year of school, we have some kindergartner school tips to help you both feel prepared.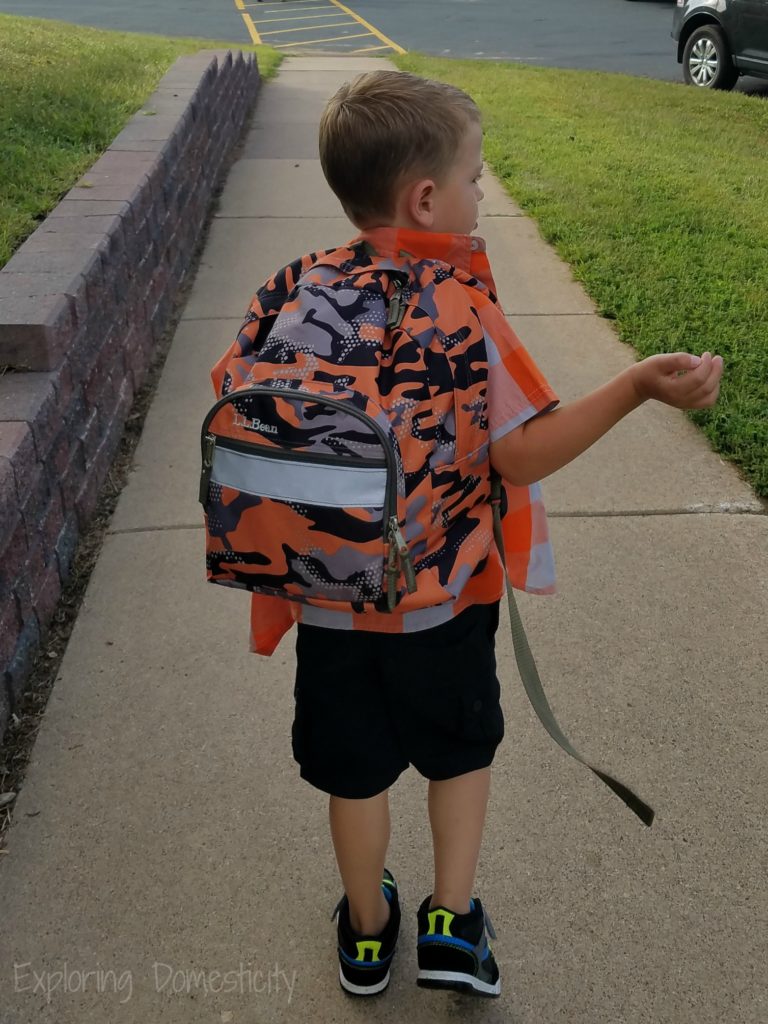 Keep Things Small
Some of those back-to-school items are definitely geared toward the bigger kids. Don't overwhelm your little one or yourself by going for those larger items, such as backpacks or lunch bags.
I definitely worried about our little guy remembering all his things or fitting them all back in their place. There is only so much they can carry and it's better to make it easier on all of you!
Backpacks
Some backpacks are huge! Put those on your little kindergartner and they will be down to their knees.
That being said, they will still have to carry their share of folders, projects, lunch boxes, and even boots or snow pants in the winter. They need a bag that has plenty of room to fit standard folders or notebooks, but resist the urge to get them the larger backpacks full of pockets and compartments.
We found our small backpacks from LL Bean, but you can also search small backpacks on Amazon and find something suitable.
Lunch Bags
One of the first things we noticed when the kiddos started school and brought lunches, was that the lunch bags were stuffed into their backpacks. They were taking up way too much room!
We quickly switched to these smaller bags. They perfectly fit these containers along with our favorite water bottles and an ice pack or a snack.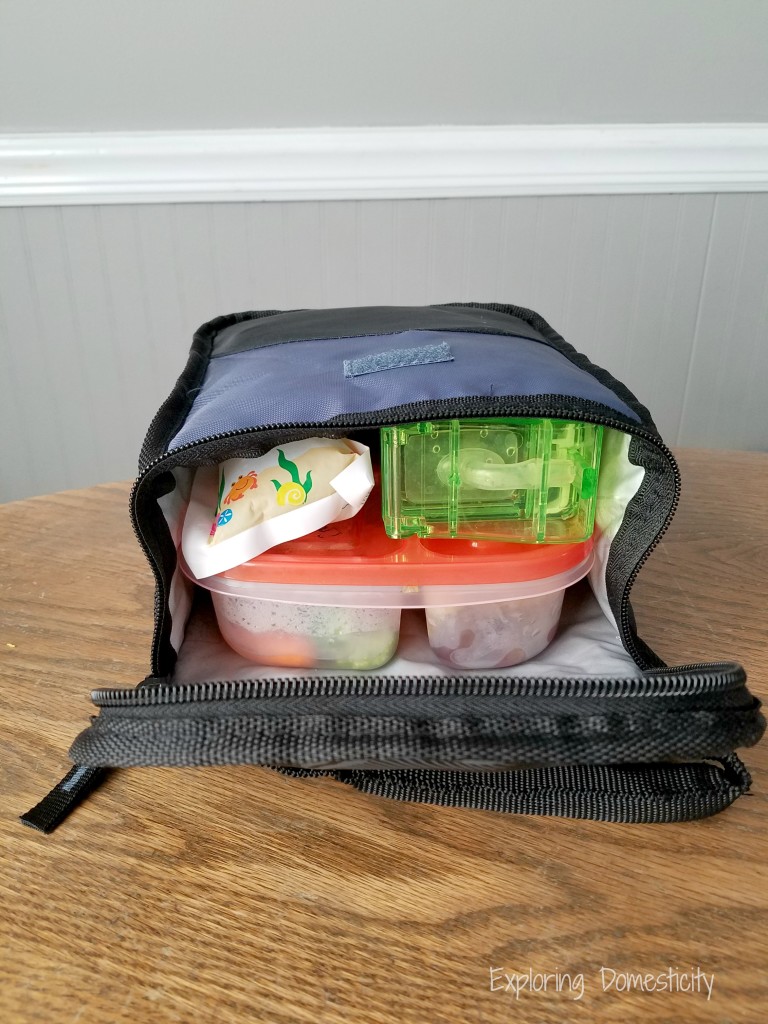 Label everything!
Kiddos have enough of their plate without being expected to never misplace an item. We all know how often that happens at home! 
They're kids, it's bound to happen…
The easiest way to prevent too much trouble with lost of misplaced items is to label everything you can get your hands on.
We label lunch bags, backpacks, jackets, mittens, school supplies, shoes, and extra clothes. Pretty much, if it goes to school with them, it has a label.
It's extremely easy to label everything with sticker labels. They even stay on their cups while in the dishwasher or their clothes as they go through the laundry! We love them and put them on everything! If you're interested in sticker labels, this is the Ultimate Back-to-School Combo Pack!
We have a couple larger labels with a cute little pictures on them, but we get the most use out of the smaller labels. We have them with just our last name and can use them for both the kids and they fit on anything.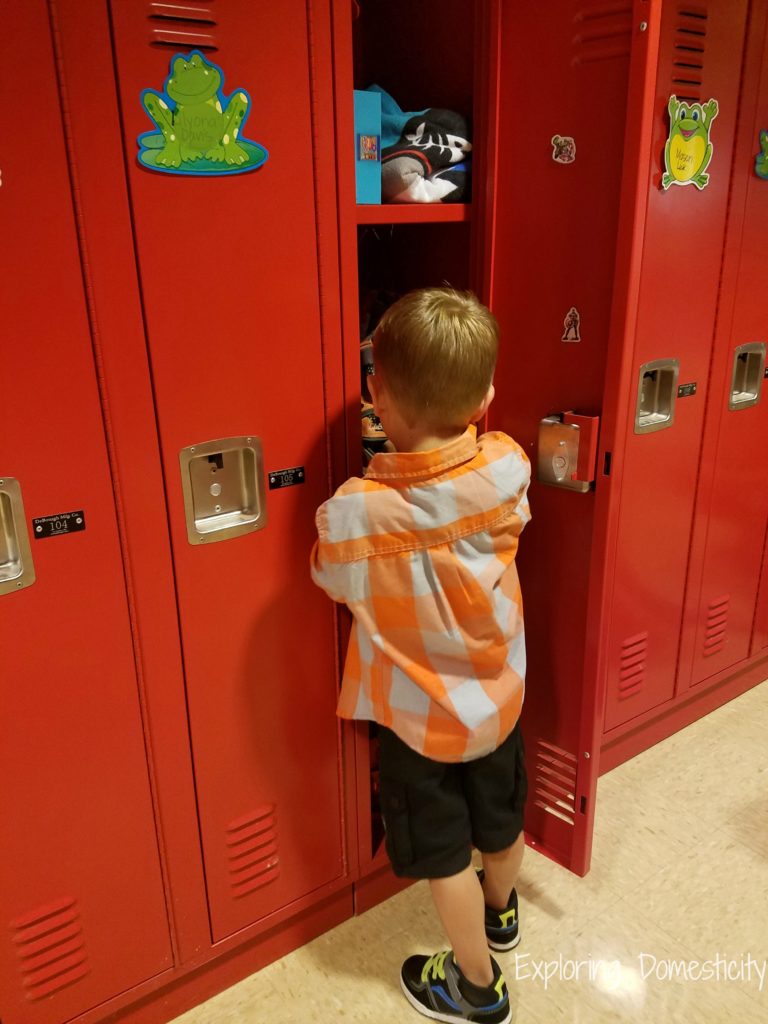 Plan Ahead and Send Extras
Our kids are lucky enough to have lockers this year, so we're able to store a few extras in case of emergencies. Even in preschool, when they had hooks, we kept some essentials in their backpacks.
Items to keep labeled and stored for emergencies
Extra Clothes (shirt, pants, socks, underwear) – Anything can happen from lunch spills to wet shoes and socks on the playground.
Extra Shoes – We keep a pair for clean gym shoes and in case we forget to send some in the winter when the kids leave in boots (believe me, it saved us many times)
Extra Snacks – We send along snacks each day in our school, but there are times – especially hot lunch days – when I worried I would forget. We keep a box of pre-packaged crackers in his locker in case we forget.
Tissues – as the year progresses, colds are inevitable. A small pack of tissues in the kids backpack or locker is nice to have.
Small blanket or towel – some schools have a rest time at the beginning of the year for the little ones and a blanket or towel are nice to have if the school allows.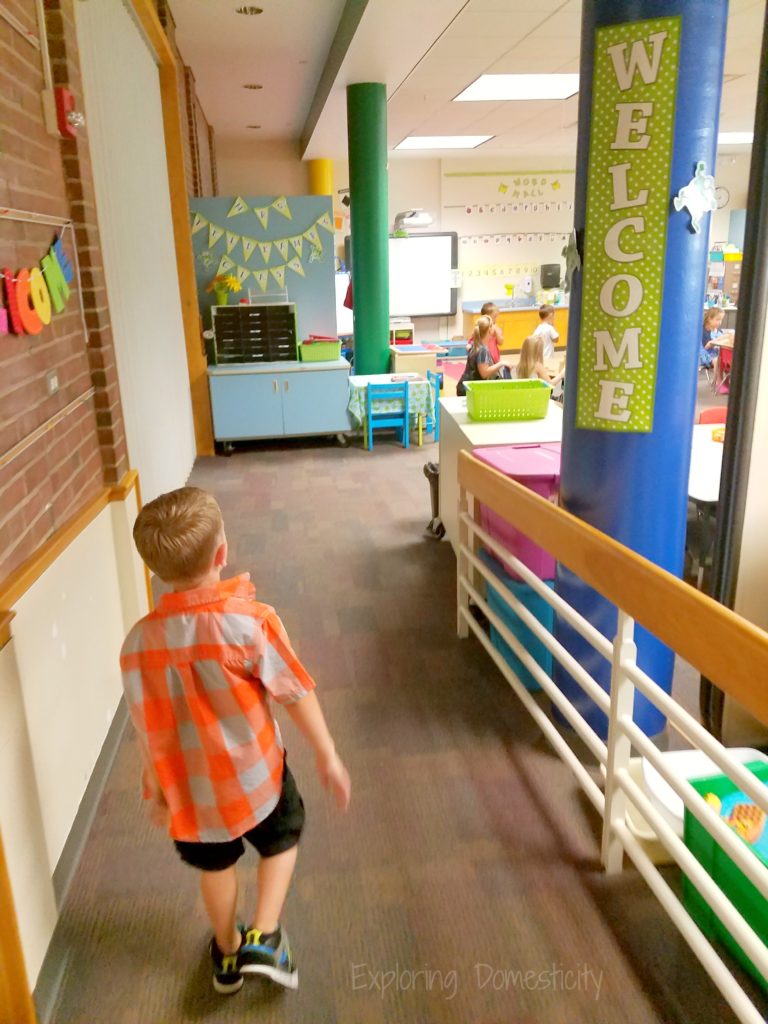 Good luck with Kindergarten!
We know both you and your child are going to have a great year! Congrats on this milestone!
If you have any questions or need some advice, please feel free to reach out in the comments, email, or any of the social channels below. We went through everything from pushing our kiddo on the bus at first, to having a little guy who loved school!
I'm here for ya, Mommas!

More Like This