Knowing myself, my limits, and staying true to my family…
I love hearing stories from other moms, especially those who are committed to living a healthy lifestyle and raising a healthy family. I'm very inspired by other moms and I love to hear how they stay committed to setting a healthy example for their little ones and raising a healthy family.
Today we're hearing from Motivating Mom Tiffany.
I remember meeting Tiffany at the first Sweat Pink BlogFest at IDEA World. I had already followed her blog and social media and I found her so inspiring! In the years since, Tiffany has become a mom to an adorable little guy and she still manages to make health and fitness a priority.
If you'd like to be featured as a Motivating Mom, send a message to Exploring Domesticity on Facebook or email exploringdomesticity(at)gmail(dot)com with the subject, "Motivating Mommas."
Number of children and ages: 1 – 1 Year Old
Are you a SAHM, WAHM, or work outside the home mom? SAHM who does some freelance work and run coaching for fun.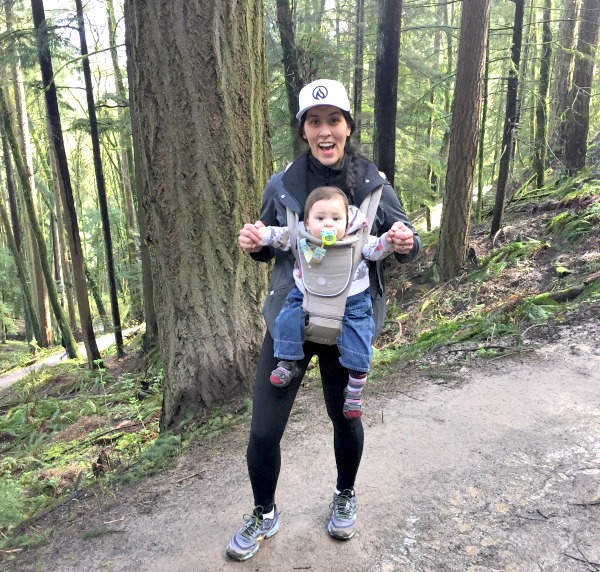 Describe

 your background as it relates to health, fitness, weight loss, etc.
I'm a certified personal trainer and running/CrossFit coach. I specialize in working with beginning and intermediate level athletes who want to accomplish some race goals but also balance overall fitness and healthy weight loss.
When do you typically fit in your physical fitness?

 
Contrary to my expectations of maintaining a routine, I've found that doing What I Can, When I Can is the best approach for me as a new mom. I have to be flexible, some days I can do a 3 mile run and other days maybe I can get in a 5. Some days I'm just doing core work while I play on the floor with my kiddo.
How do you make healthy eating a priority?

 
I love healthy eats but cooking has always been a chore for me. In order to overcome that I pick one recipe at a time to "conquer", like how to make healthy bread or homemade enchilada sauce. For a few weeks, I'll try a variation of recipes and tweak it over and over again until it becomes something I can make without having to think too much about it. This way I stay interested in new recipes and collect an arsenal of things I can "whip up" when I'm low on energy, instead of just ordering pizza.
How do you get your kids involved in a healthy lifestyle?
With a 1 year old it's mainly about being persistent at finding a way to adapt activity and healthy eating to our kid's life stage, which changes rapidly right now. So my focus is choosing activities where we can bring him along and staying creative as he grows.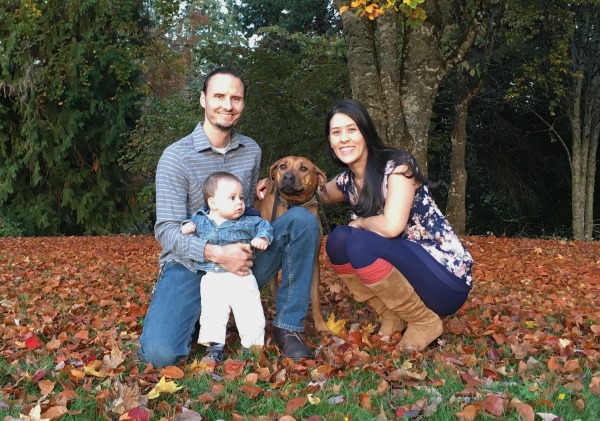 What are your biggest struggles?
Staying on-budget with groceries is a big struggle. Also dealing with the opposing tensions of everyone's needs in the family gets the best of me sometimes.
What are your biggest accomplishments as a mom?
We're all alive, fed and rested, so…. Yeah. Truly, though, I think my biggest accomplishment is staying calm and keeping reasonable expectations for myself. There can be a lot of pressure when you look around at what other "fit moms" are able to do. Knowing myself, my limits, and staying true to my family is something I do pretty well.
What are your biggest accomplishments in regards to health and fitness?
I think it might sound simple or boring, but my biggest accomplishment is staying focused on lifelong health and fitness. So many of us get tunnel visioned on short-term successes (like losing the baby weight right away) or immediate goals (training for your next race), that we can get lost in the roller coaster of it all. Because of that long term focus I handle the ups and downs of training set backs or scale fluctuations really well.
my biggest accomplishment is staying focused on lifelong health and fitness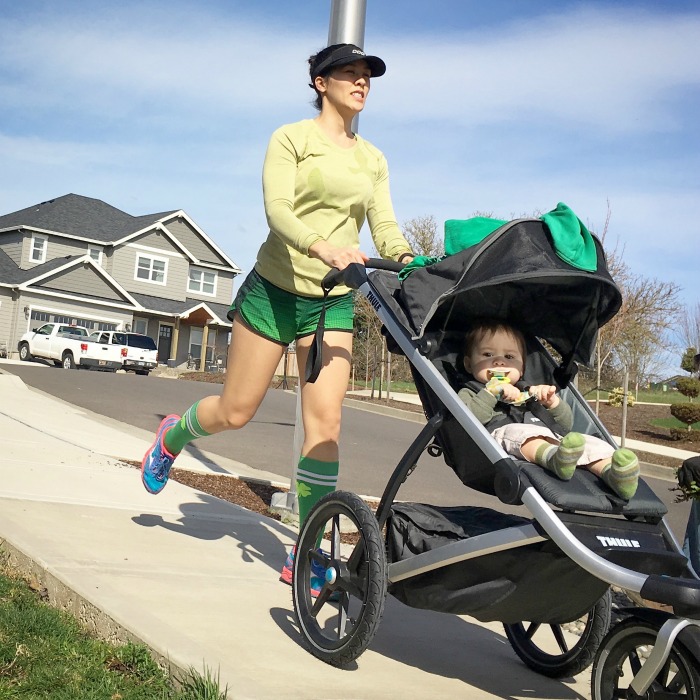 Share your 3 best tips for moms who are struggling?
1) Get brave and vulnerable and talk about it with trusted friends and family. We're stronger together.
2) Give yourself some grace. Failing to stick to your diet plan or your workout schedule does not make you a failure. It makes you a normal human being. One that your kids can actually relate too and learn from.
3) On the bright side? Struggling means you're actually trying to improve your family's health. You care and you're doing something about it. Not everyone can say that. Fight the good fight.
Connect with Tiffany!
If you'd like to be featured as a Motivating Mom, send a message to Exploring Domesticity on Facebook or email exploringdomesticity(at)gmail(dot)com with the subject, "Motivating Mommas."

More Like This