Moving is no fun for anyone, but this list of Moving Must Haves will help you make the best of it.
Find all the products we found helpful or even essential when we moved just a couple months ago.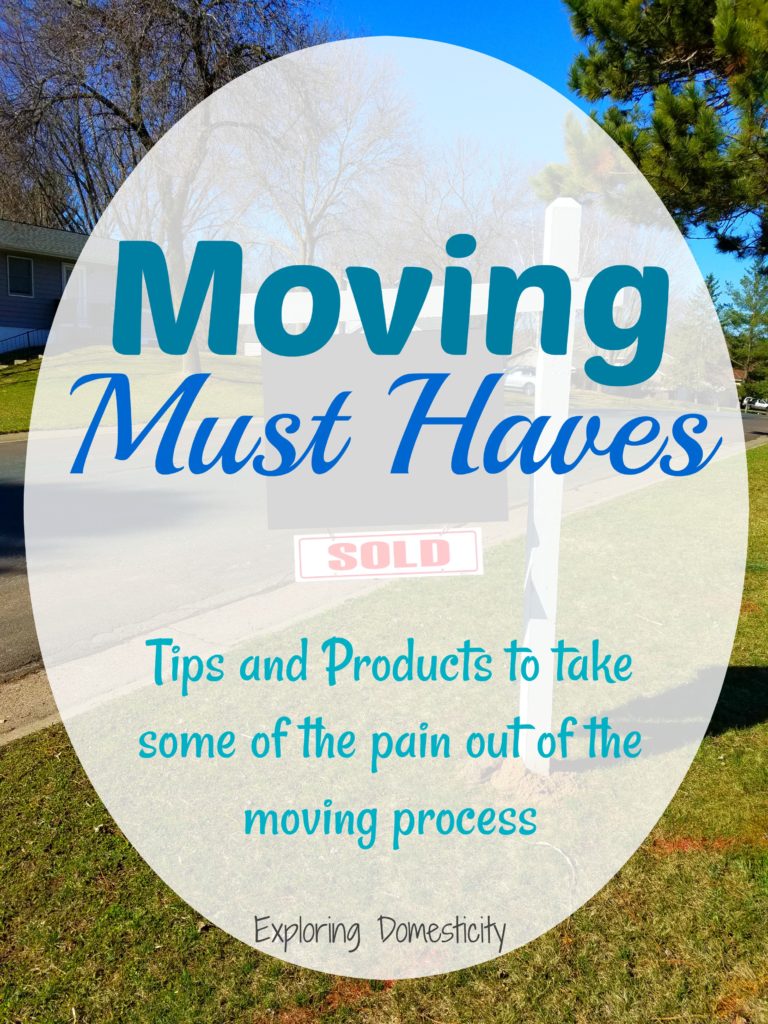 This post contains affiliate links. We do receive a tiny commission if you purchase an item from the link, but we do hope you find them helpful! This post is also sponsored in party by Puffy and all opinions expressed are our own.
Is there anyone in the world who likes moving? It's the biggest pain ever, but there are a few things you can be sure to have that will make the moving process a little easier.
We have been in our house for almost two months now, so this process is pretty fresh. We are still unpacking and making our house our own.
Over the course of this process, we have found some things that were extremely helpful and some things that are just downright essential. These moving must haves will make the moving process much easier.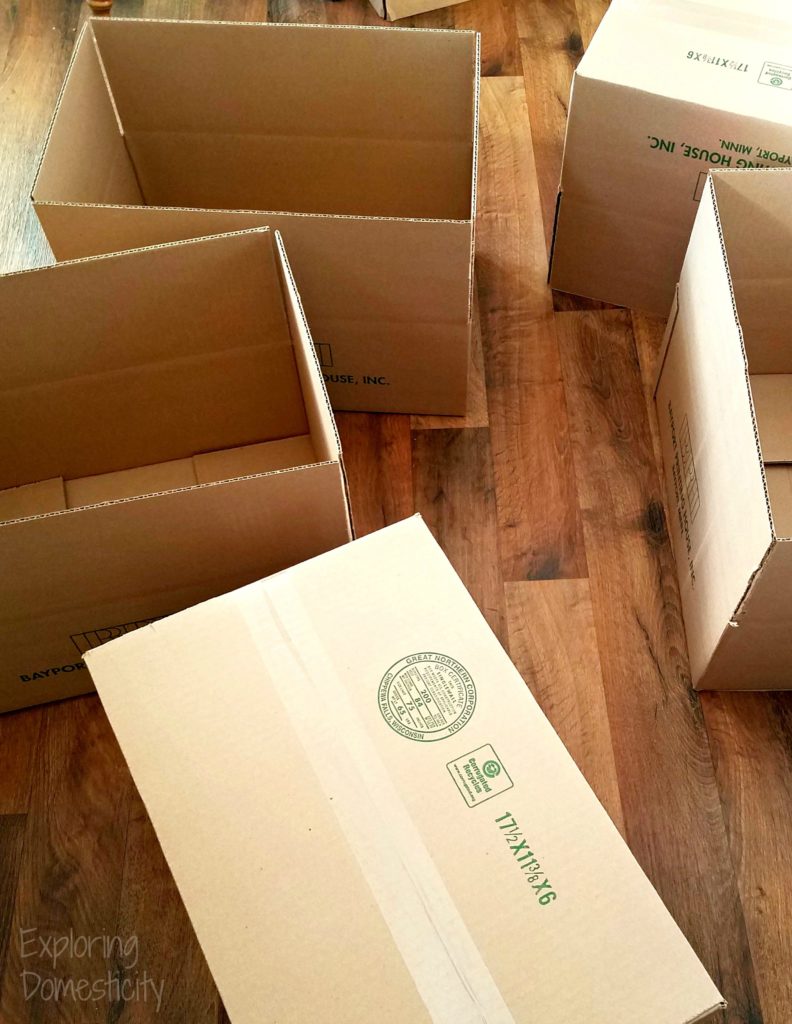 Moving Must Haves
Moving Truck
When I think moving truck, I think of something along the lines of U-Haul. However, we were able to find a company that was local and we got a much better deal.
We found a company that brought a semi trailer right to our house and dropped it off. Once we filled the truck, they came and picked it up. They stored our things while we took listing photos and showed our house. When we were ready to move into the new house, they dropped the truck off at our new door. The price was extremely reasonable.
It was so incredibly worth it!
Decluttering is one of the most important things you can do when selling a house. Getting the stuff out and having a place to store it is a must. It definitely pays in the long run.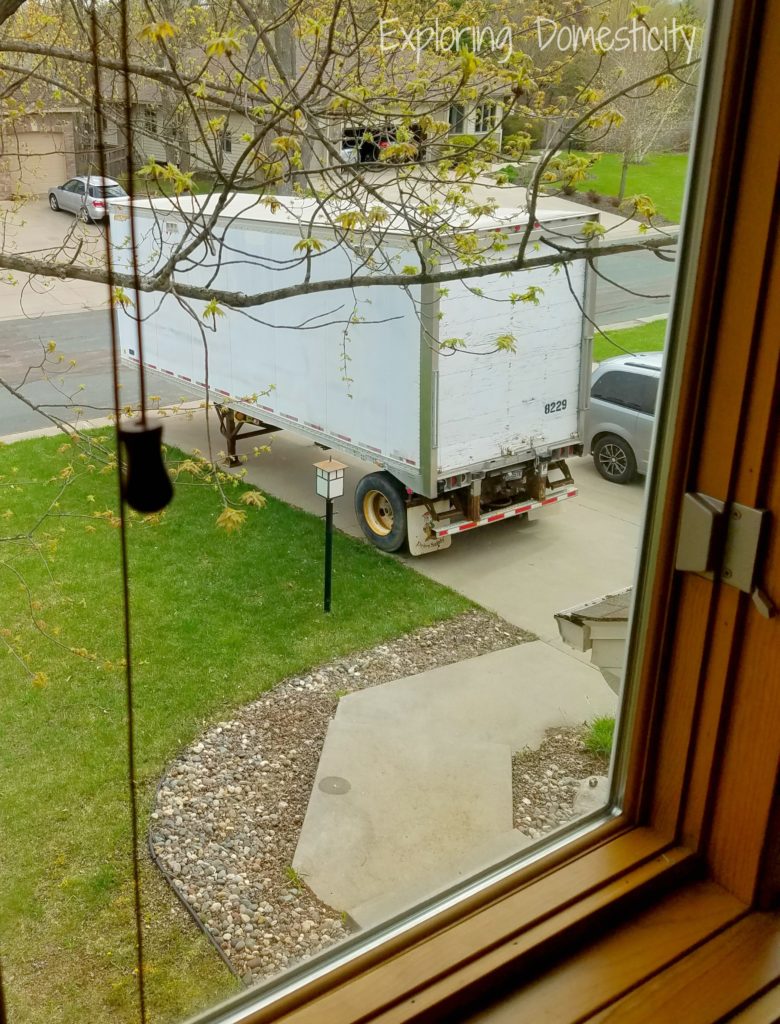 Packing Materials
Boxes & Bins
There are many ways to get boxes for your move. You can buy new boxes from a hardware store or shipping store. I always see ads for free boxes on Craigslist. You can ask friends who have moved recently or who work at a place where there are extra boxes they can take home.
It also helps to think outside the box… for boxes…
If you have plastic bins, coolers, shopping bags, suitcases, etc. you should be packing them full of stuff.
One of the best tips I can give is to pack very heavy things, like canned goods, in your rolling suitcases. It makes it so much easier! Just wheel it to the car and up to your new house. Easy!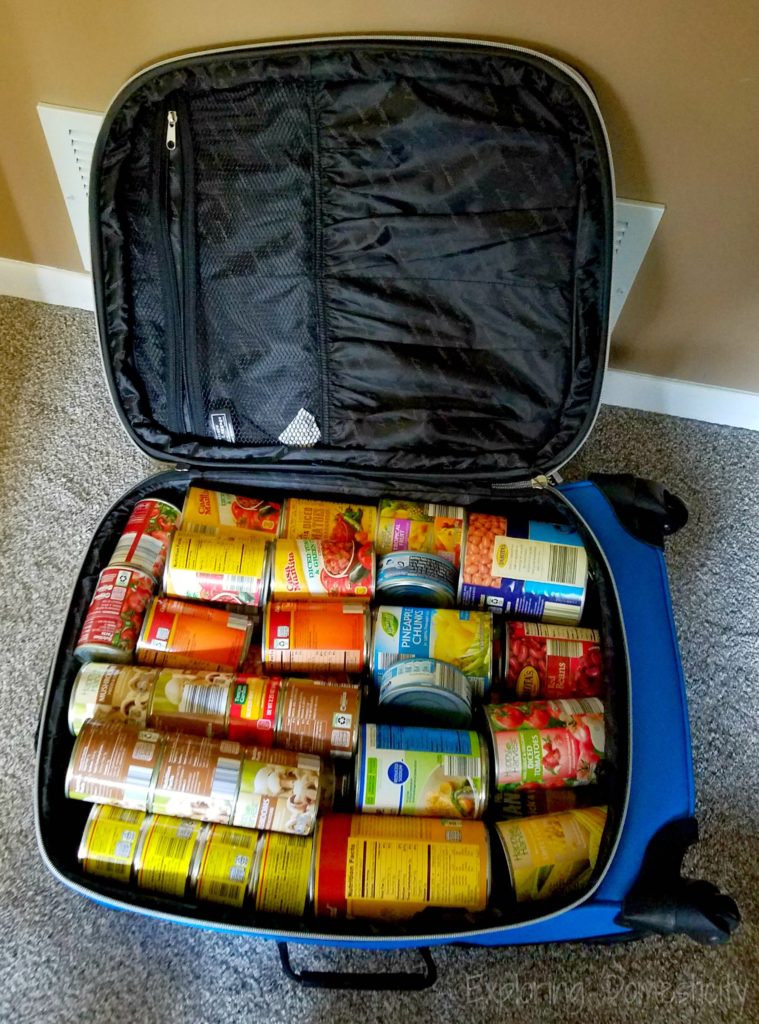 Packaging
Again, you can get bubble wrap or packaging paper from your shipping, office supply, or hardware store. However, think outside the box again.
If you are like so many people and have a crazy large stash of plastic shopping bags, use those instead. Start collecting newspapers. Almost all of our things were protected with plastic shopping bags and flyers from our junk mail.
We also were just plain smart with that we were packing. Our fragile kitchen items were packaged with the hot pads and dishtowels, and we used a lot of our towels, blankets, or jackets to protect certain items.
Packaging Tape
Using a good packaging take and dispenser is so important. You will go through a lot of tape, and it can be a major pain if your dispenser can't keep up or lets the tape get tangled. We used up this pack of 6 in no time.
It is totally worth it to purchase one of these larger tape dispensers, instead of the cheap, plastic ones that come with the tape. They help quickly assemble boxes, and easily secure boxes when you're also trying to shove everything inside and hold down the flaps.
Sharpies
Who doesn't love an excuse to buy new Sharpies?
Sharpies are something we're always looking for in our household. It's always a good idea to have more than you need on hand, because they end up disappearing. I bought three double packs and we kept them in each room while packing. You could also get the colorful ones to color code where they will be going in the house.
A good marker for labeling boxes, and lots of them so you're not always hunting them down, makes the whole process a lot easier.
Moving Labels
In addition to labeling with Sharpies, we found these moving labels to be really helpful. They come in different colors for different rooms.
If you're having some help with your move and others will be unloading your items for you, having a plan is key. It makes things so much smoother if your helpers don't have to wait for your to tell them where to put things. Instead, you can label each room or space to coordinate with the colored moving label.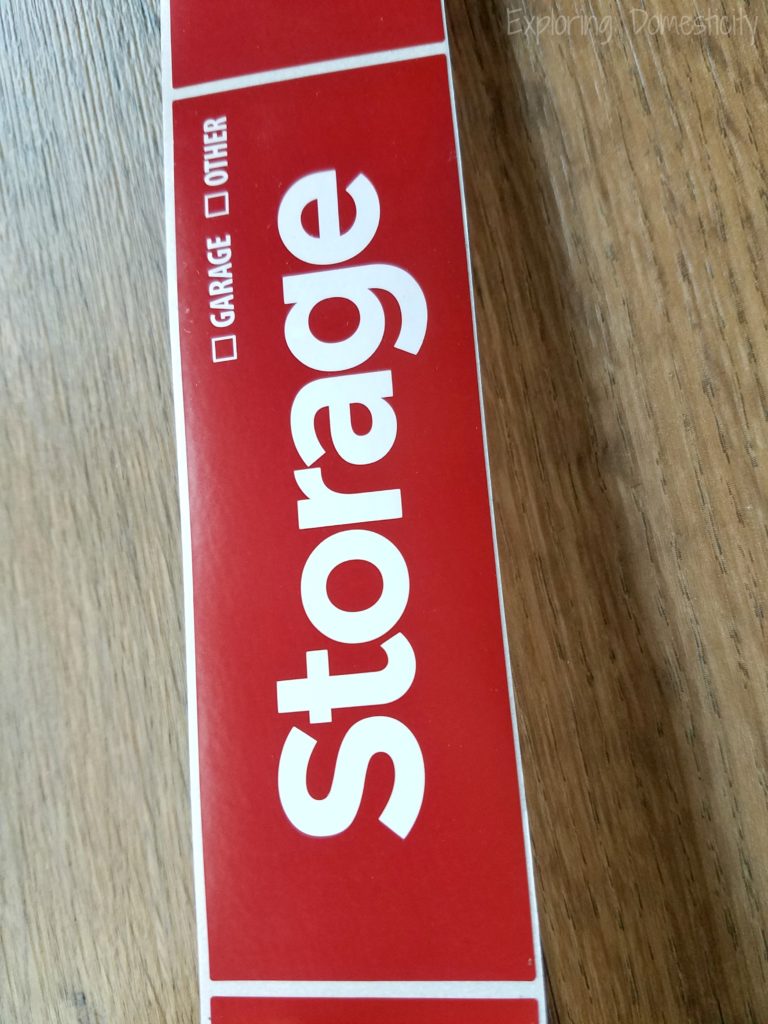 Tie Downs
I can't tell you how many times we used various tie downs during our move. Thank goodness we have quite a few and I had just recently gotten this set.
Not only did we use ratchet tie downs in the trailer to keep things from toppling over, but we used them for the trips we took ourselves with the snowmobile trailer.
One of the most unique and smart uses we found for ratchet tie downs, was when moving our king size bed. We found our king size mattress was too large to go up the stairs. We placed a ratchet strap across the center of the mattress and kept tightening it until it was small enough to fit up the stairs. It was genius!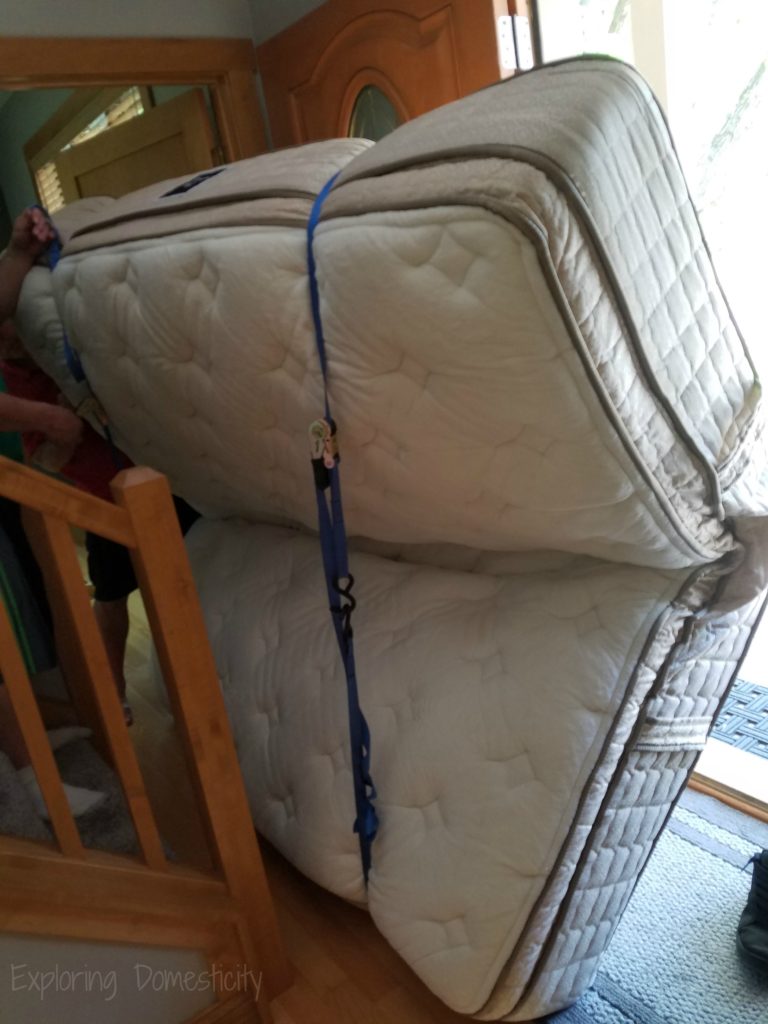 Bed in a Box
If you are lucky enough to purchase a brand spankin' new bed when you move. I highly recommend something like the Bed in a Box.
It's pretty amazing. The comfy mattress comes compressed into a box – perfect for moving into a new home no matter how tight the quarters are. The Puffy Bed-in-a-Box mattress is composed of two layers: a 7 inch base core layer to provide support, and a 3 inch top layer for comfort, breathability, and moisture and heat dissipation technology. It is also manufactured in the USA, offers a 101 night trial period and 15 year warranty.
Sounds like a dream… literally… Not to mention, a mattress that is packaged in a box would really make things easier when moving.
 
For the Heavy Lifting
Furniture Slides
Lifesaver! This is one of our biggest moving must haves.
What in the world did we do before these things? They make moving heavy furniture such a breeze!
We actually keep furniture slides permanently under our pool so we can move it around whenever we want. Also, with furniture slides, my mom and I were able to move a full freezer all around to find the best spot, by ourselves.
They make things so much easier!
Not to mention, when you're done with the slides, you can use them for your workout!
Furniture Straps
We sold our old appliances and bought new ones for the house. Thankfully, they were all moved in by the store and they used these furniture straps – the ones they had were a little heavier-duty on the harness, more like these.
I can tell you it was not easy, but they made it look pretty good with these straps. They even went up the stairs with the washer and dryer.
My husband and a friend did have to remove the old washer and dryer themselves, but they did so much easier with a set of forearm straps.
Shelving
As we moved boxes into our new house, one of the things that saved our sanity has been adding shelving to the basement so we could temporarily store boxes until we are ready for them in the house. We have a mix of shelves right now like this, this, and this.
If you are in a rush like we were, it can be hard to pare down ahead of time and a lot of things come over to the new house that you just don't need. I would rather store some boxes in the basement than have our new house full of items we no longer need. Then, when the stress of getting everything just right is over, I know what to get rid of.
As I mentioned, we had a moving truck haul away about half of our things before the open house and we found that we didn't really miss most of it at all. When we started unloading into the new house, I didn't want to just tuck things away and end up keeping all that junk.
Instead, we put away and organized the essentials and a lot of things have been on shelves in the basement. If I find that I need something, I have those labeled boxes and can find it relatively easy. Then, I know what I need and the things left in the boxes after a short period of time will go.
Are you planning a move soon? Did you move recently?
What are some of your Moving Must Haves?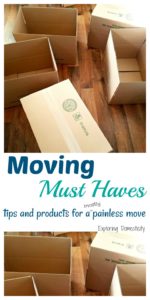 More Like This