I've seen the Music Together signs all over our town for a while and I always thought of taking my little ones there. I finally got a chance to try out a class as a Moms Meet Blogger. I also have a great giveaway from Moms Meet and Music Together, so stay to the end!!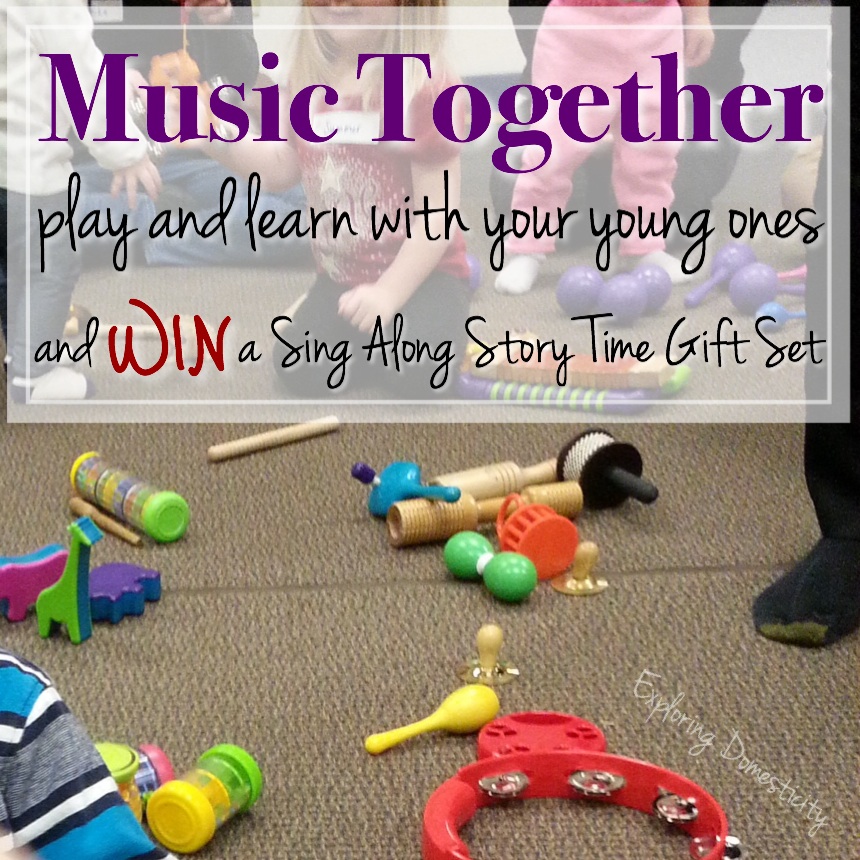 My kiddos love music and were both looking forward to it. Unfortunately, the night before our class my little girl came down with the flu. She loves to sing, twirl, and dance so it was a shame. We got Grandpa to stay with her and my little guy and I were off to play and sing.
At four, my little guy was the oldest in the class (although, kids as old as 7 can attend). I'd say the youngest was only a few months and the others were everything in between. The little ones mouthed the instruments and wandered around and the older ones were able to participate more.
My little guy loved it! He went from mouthing things silently, afraid to make a sound, and cousiously doing the movements, to jumping up to be the first one to help the instructor over the course of the 45 minute class.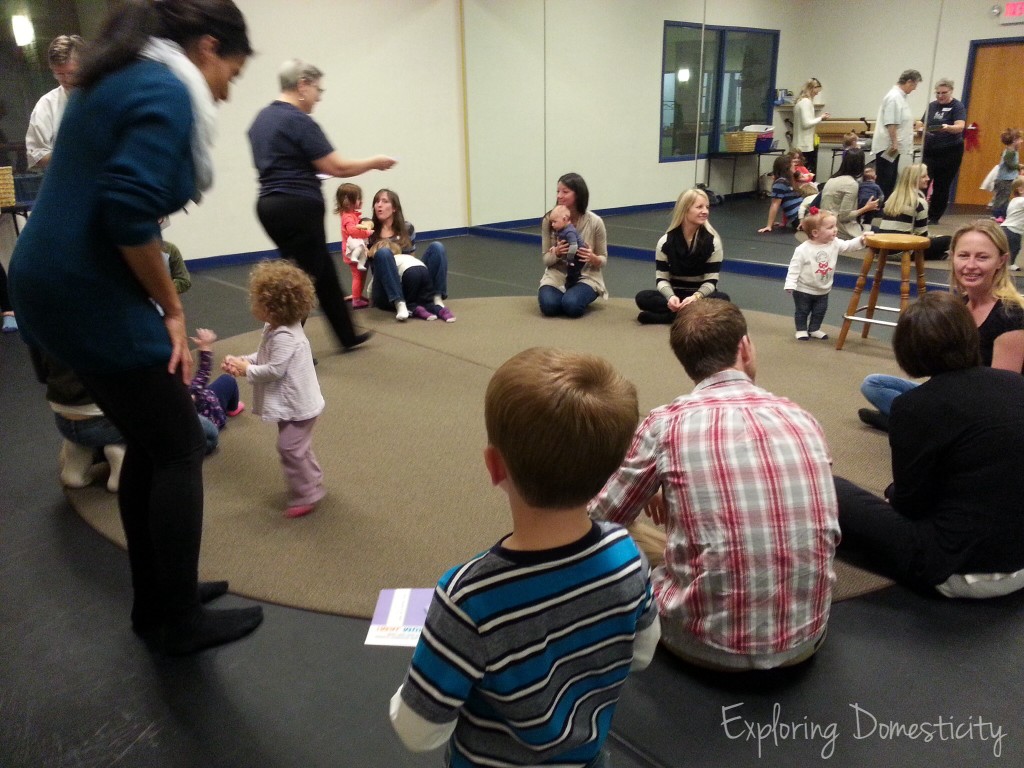 Our instructor, Clarice, was wonderful! She explained how music is a form of language children learn through much repetition and experiences. The Music Together classes are designed to give them exposure to many different types of music (well-known classics, world music, and some written for class) and different experiences with sound, rhythm, and movement.
About Music Together
Music is learned through developmentally appropriate activities that support and respect the learning styles of very young children. Everyone participates at his or her own developmental level in classes of mixed ages, which child development researchers find fosters natural, family-style learning.
Parents and caregivers are essential to the learning process and contribute to the enrichment of their child's music environment—regardless of their own musical abilities.
Tuition for a ten-week Music Together semester varies by location, but averages about $180-$200. Tuition includes weekly classes, at-home materials, and access to the online parents-only website with bonus activities and digital versions of the songs.
Have you tried a Music Together class? If not, you're in luck, for a Free Music Together Class visit www.musictogether.com/momsmeet

You can also download the Music Together's Hello Everybody App for iPhone, iPad, or iPod 
Download the "Hello Everybody" app (free) to get eight Music Together songs that you can listen and sing along to, whether you're at home or on the go. Our sing-along feature lets you show or hide on-screen lyrics, plus you can control the volume of the vocals—or turn them off to hear an instrumental-only track and make up your own words. Use your device's camera to make your own family music videos and share them with your friends. The app also includes a digital version of one of our award-winning Singalong Storybooks, Hello, Everybody, based on the beloved "Hello Song."
Download from the App Store: https://itunes.apple.com/us/app/id1019486012
Win a Hey, Diddle, Diddle Singalong Storybook Gift Set ($28.00 value)
This adorable gift set includes: the Hey, Diddle, Diddle Singalong Storybook in your choice hardcover or board book, an ultra-soft 9" black-and-white Mary Meyer cow named Sweet Constance (age-rating: 0+), two egg shakers, and a digital download of the song "Hey, Diddle, Diddle."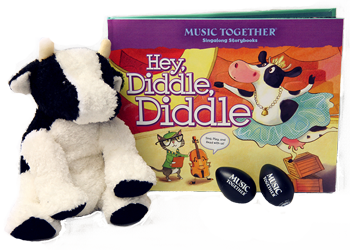 Connect with Music Together online for the latest news and get exclusive access to discounts and special offers!  MusicTogether.com, facebook.com/MusicTogether, youtube.com/user/MusicTogether