Another week of writing this before I check the scale…
I'm not sure how it will go… The cabin is so tough for me. I don't want to be a nuisance when it comes to meals, so I try to plan a few and go with the flow on others. There is always dessert, candy, or ice cream around. It is also harder to find time for workouts when we have so much going on.
However… I did do more than a few things right, so I'll be interested to see this number…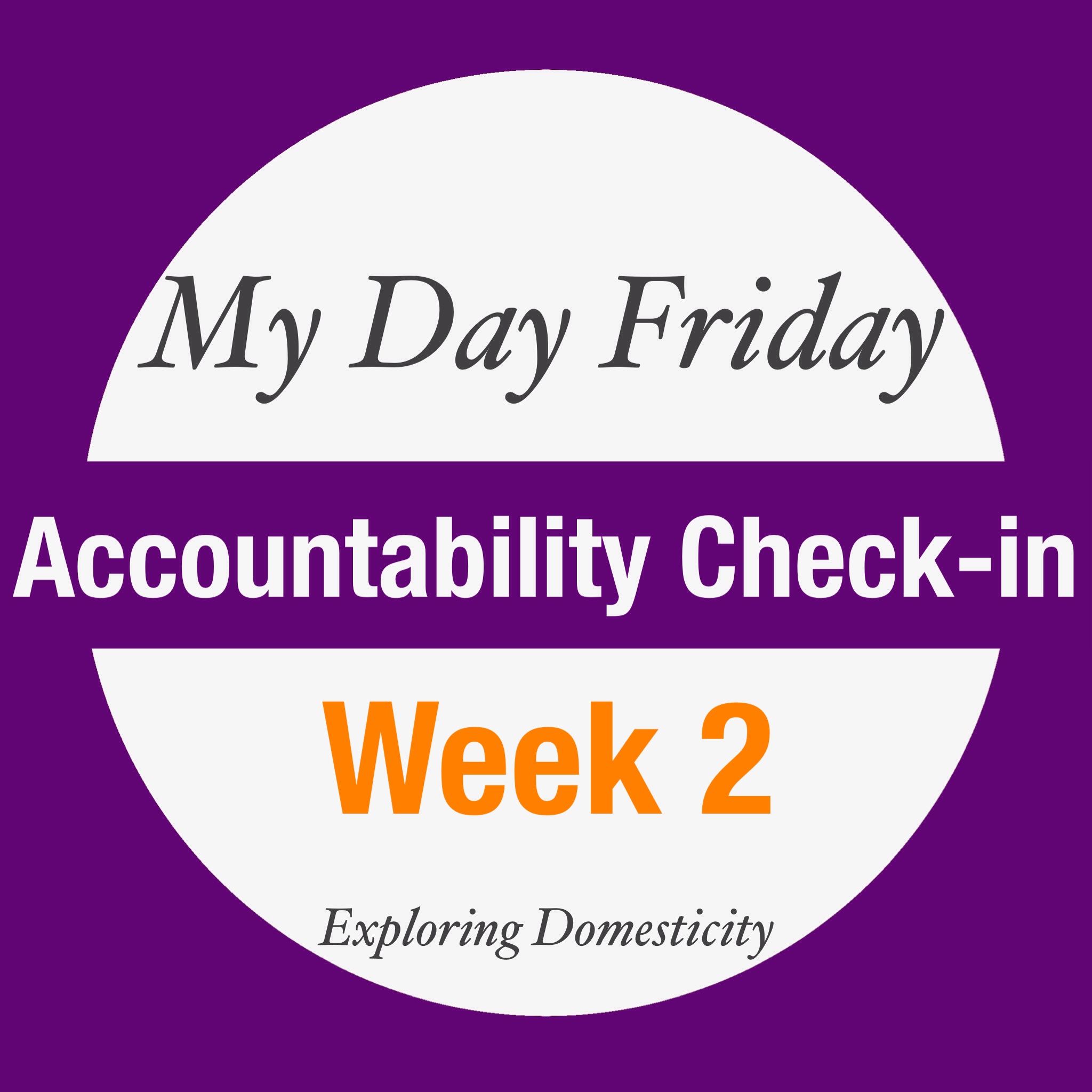 Goals From Last Week
1. Get to bed earlier and work on getting up earlier
Womp, womp… I still spent my nights working on the blog or DietBet or looking at used campers – my current obsession! I really want one! – and rarely got to bed before midnight.
2. Resist the candy jar while we are at the cabin and eat fruit when sweet cravings hit
Not. At. All. I raided that thing like nobody's business on more than a few occasions… However, I am proud to say that I did brush my teeth with the kiddos a few times to keep nighttime snacking at bay.
Don't even ask what I ate when we went to see Avengers Age of Ultron… Fantastic movie, by the way! I can't resist a Marvel movie!
At least we did so some amazing and healthy meals! I completely recommend looking up this Weight Watchers Moo Goo Gai Pan recipe!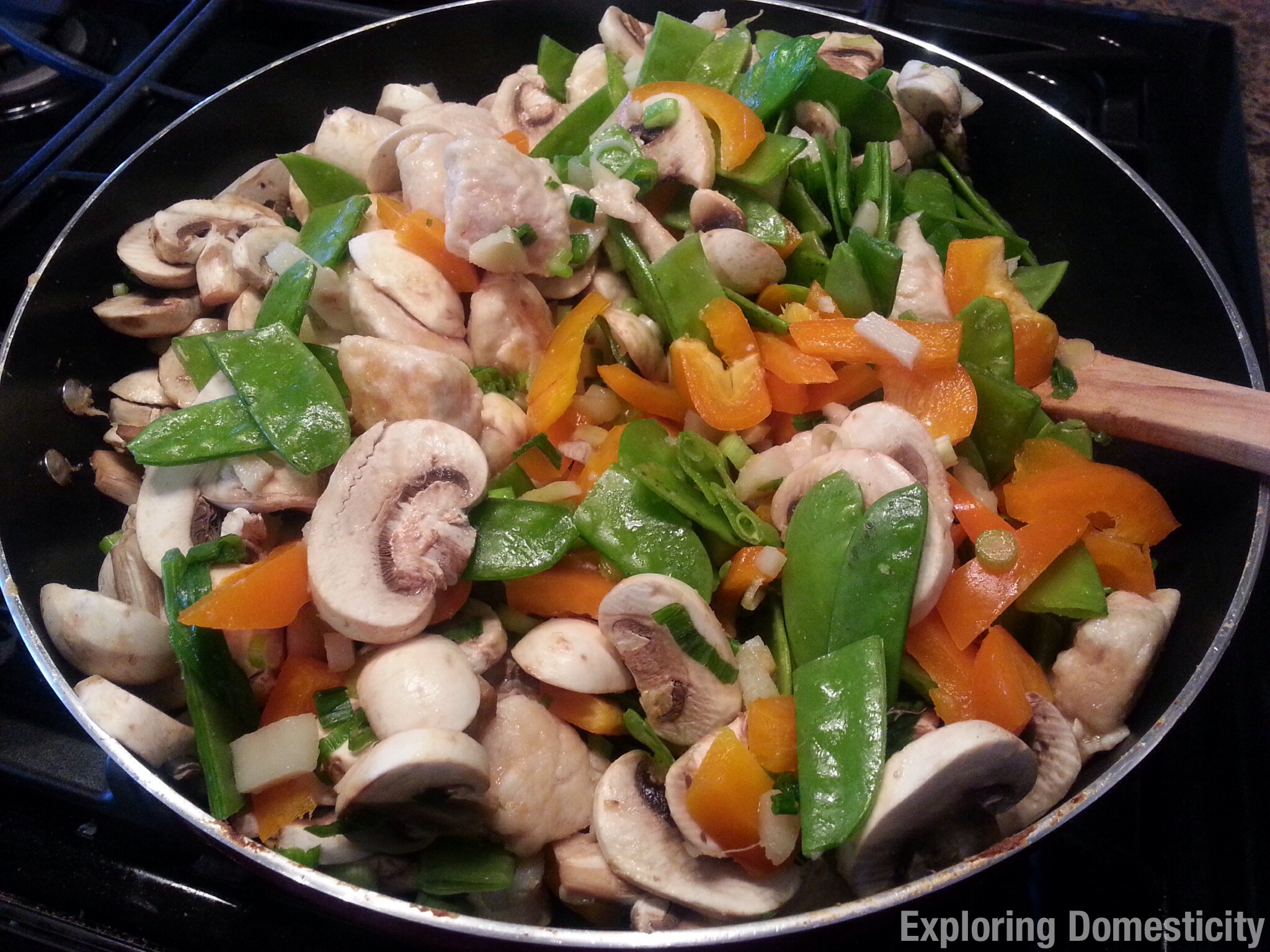 3. Workout with my Workoutbands.com resistance bands each day.
Maybe not each day, but I did get in a workout right at the bar (my grandparent's not a public bar) while everyone else had happy hour. I also got in a good workout when all I really wanted to do was take a nap. I also got our old school hand-me-down stroller out for a walk/run with my little guy.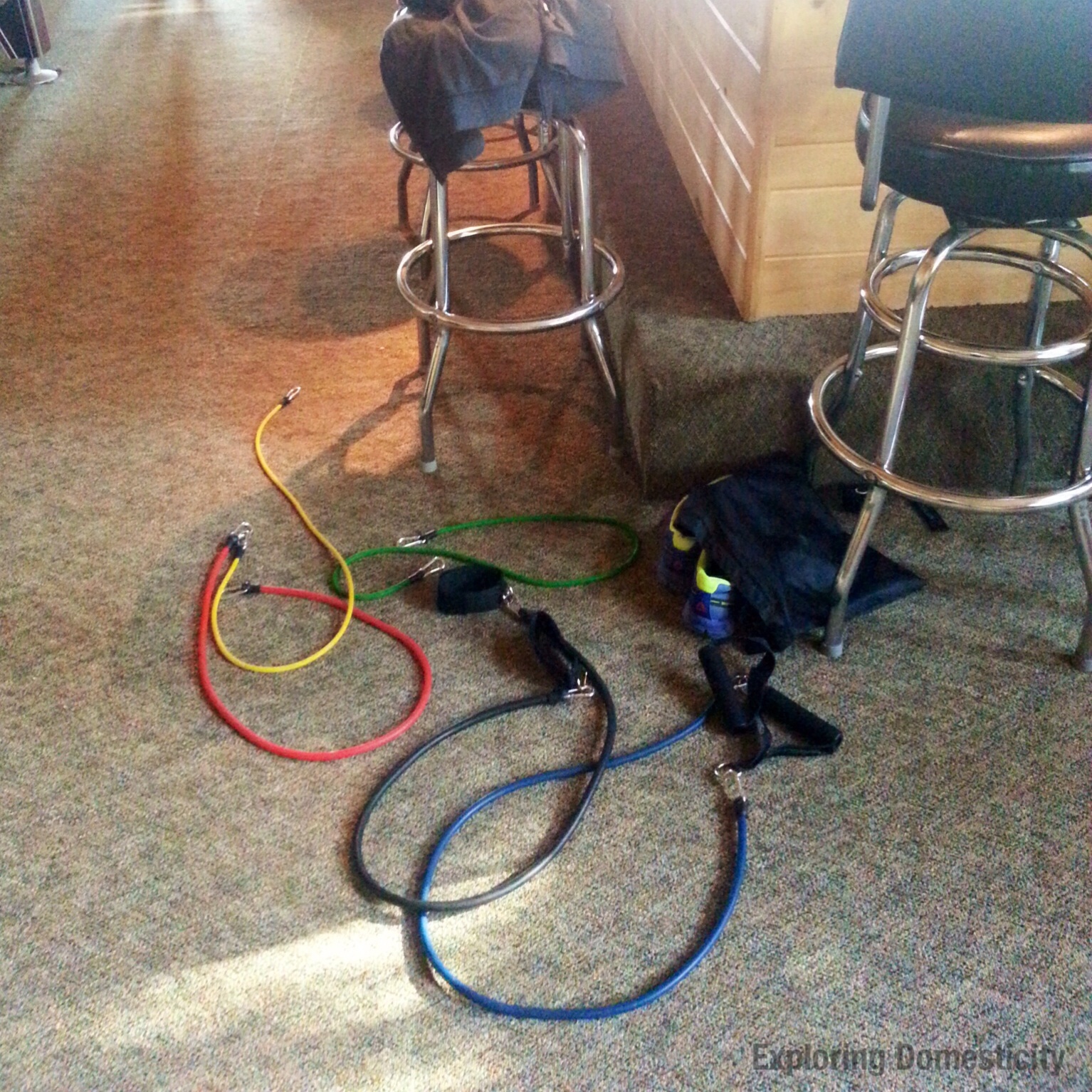 Overall, I give myself about a 40% on effort. I definitely didn't give it my all, but I did give it a try…
So, what's the damage…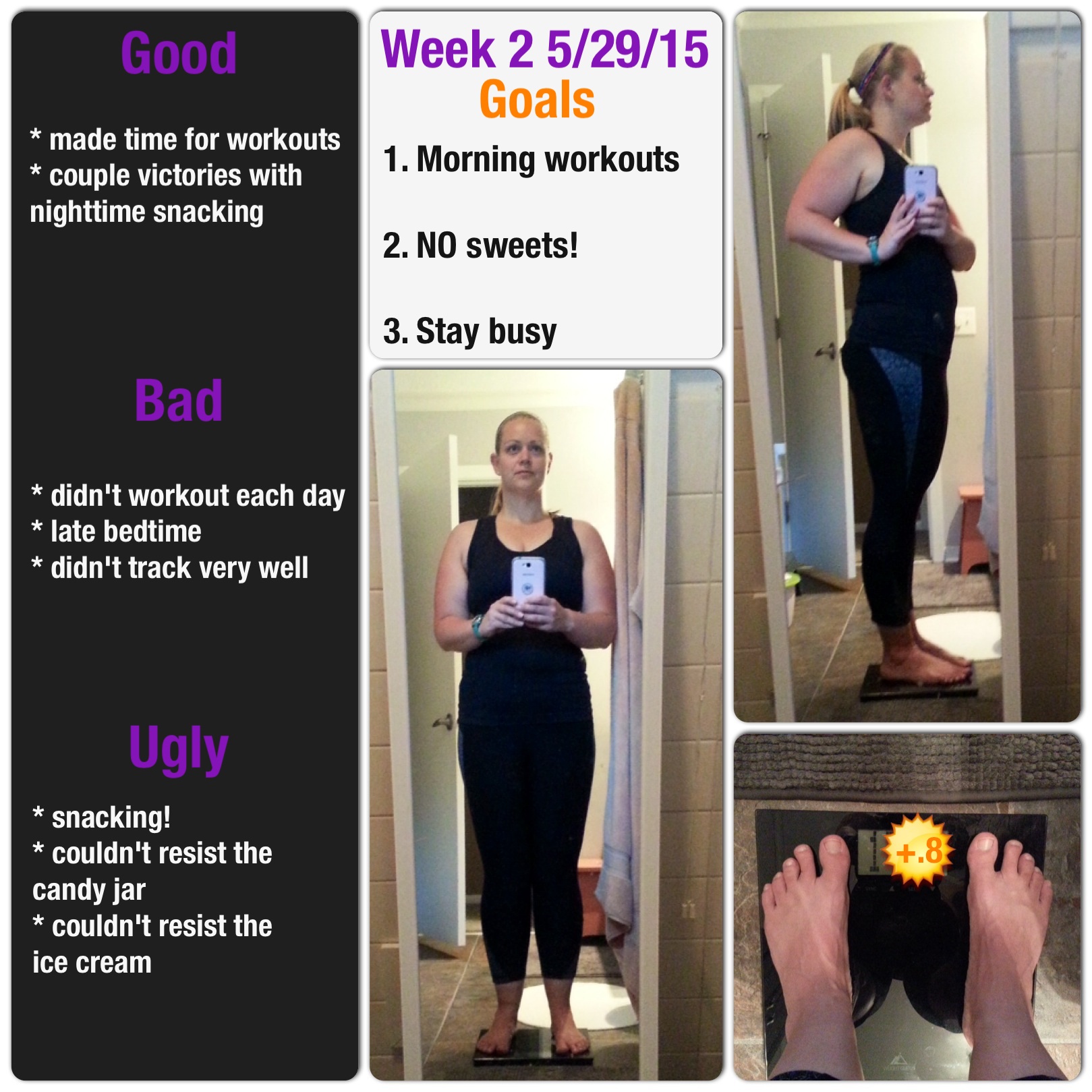 I'm up.
Less than a pound, but just barely. I guess I should be happy that is all, but it has lit a fire under me this week!
I need to get a little harder on myself and make some sacrifices.
I know how great it feels to do these things for myself, but I was trying to have a treat here and there and it always lead To a major slip. This week I am cutting them out!
Along those lines, I snack when I allow myself to take a little break or I let myself get so stressed out about all I need to do that I do nothing. This week, I am going to keep myself moving and busy. I have a constant to-do list and the more productive I stay, the more I stay on track.
The other goal, I did today! Getting up early to workout has always been something I've wanted to do, but I always had excuses… The kiddos were still getting up at night, I needed to stay up late to work, I just couldn't get up..
Those excuses aren't going away, but I have to start changing my sleep pattern and I know morning workouts will help energize me for the day and stay committed to my goals! It's a little easier now that my husband goes to bed and wakes up earlier.
I had a hard time getting to sleep before midnight last night, but I did get up at 6 and get moving. It. Felt. Great! My morning has felt so long and I really do feel motivated to make today a great day! Hopefully I can keep this up through the weekend even when my husband is sleeping in.
I feel really good about this week! I'm joining some June DietBets (Better Together, a game with a really long name, and Fit and Flabulous) and I'm really excited about it!
What are your goals for the week?
Do you workout in the morning? Was it a hard transition at first?