I was a little slow to jump on the overnight oats train, but I am so happy I finally did!!
If you follow me on twitter and Instagram, I rave about them all the time!  I think I've shared the recipe about ten times by now.  Why it took me so long to share it here, I have no idea…
There are a million different ways to make your own overnight oats, but this is the recipe I used the first time I tried them and it has been love ever since.  I've never been an oatmeal fan, but this is like a dessert for breakfast and the consistence is a bit thinner which is why I love it so much.  The sweetness of the banana and peanut butter, with the touch of cinnamon – delicious!
Here it is, my all-time favorite Overnight Oats Recipe!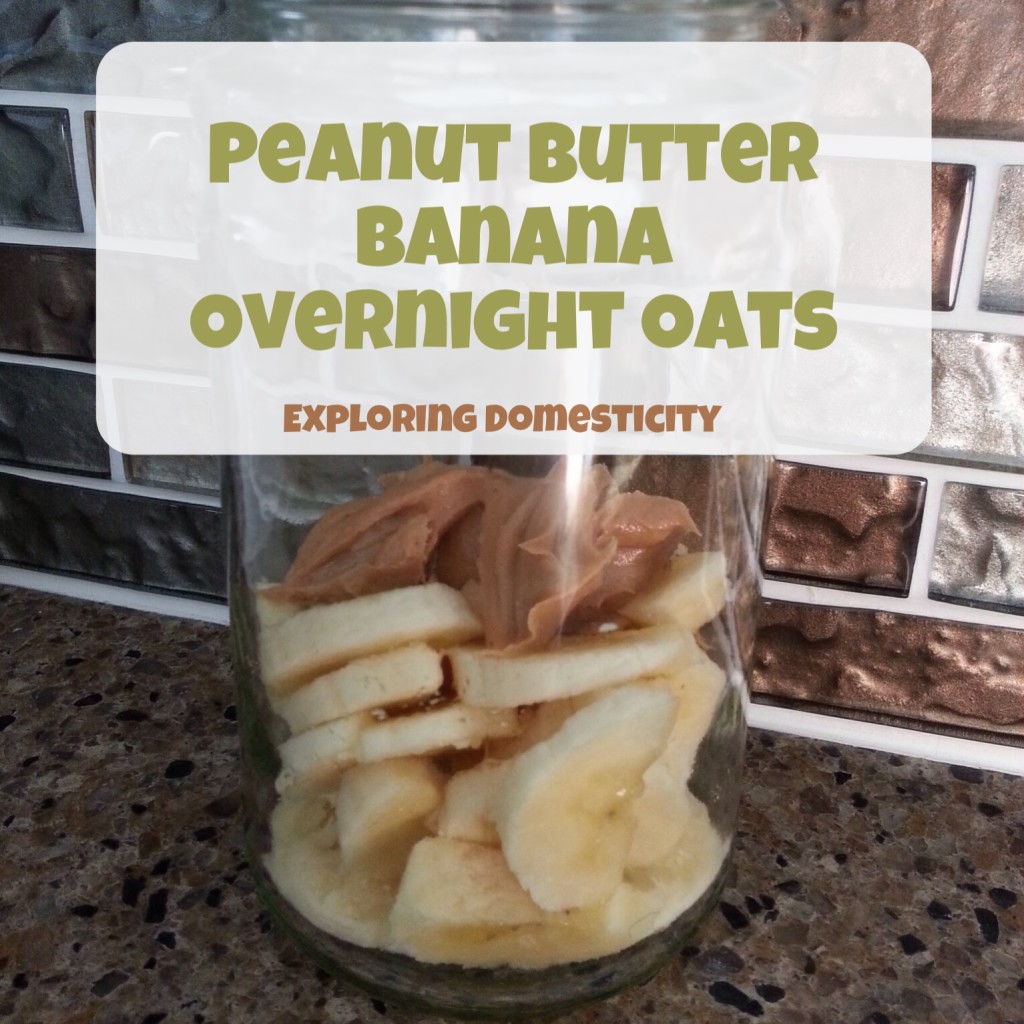 Peanut Butter Banana Overnight Oats
What You Need
1/4 cup oats – I have a huge container of quick oats I'm trying to use up and then I will buy some steel cut oats
1/2 banana
1 tbsp peanut butter
1 tbsp chai seeds
1/2 cup milk (I use cashew lately, but I've used almond and skim as well)l)
couple dashes of cinnamon
What You Do
Slice half a banana into your jar or container and add a tablespoon of peanut butter.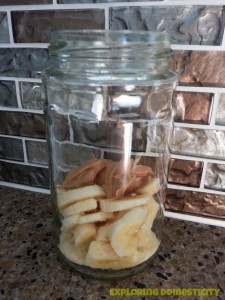 Warm in the microwave 30 seconds or so to allow everything to mix better.
Add your oats, chai seeds, and cinnamon.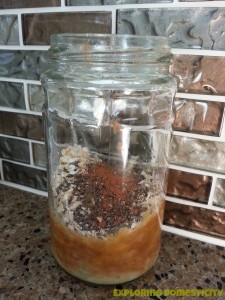 Add your milk and stir, being sure to stir the chai seeds in well.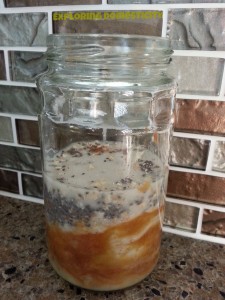 Set in the fridge overnight.
Take out in the morning and heat for 1 minute in the microwave.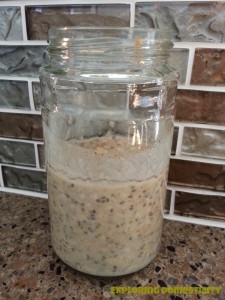 SO good!
One might say it's bananas, b-a-n-a-n-a-s. I had to…
Have you tried overnigt oats? What is your favorite recipe?