When buying an older pop up camper, one of the main questions is where to find the parts to get it looking as good as – or better than – new. Here's a list of Pop Up Camper Replacement Parts from Amazon.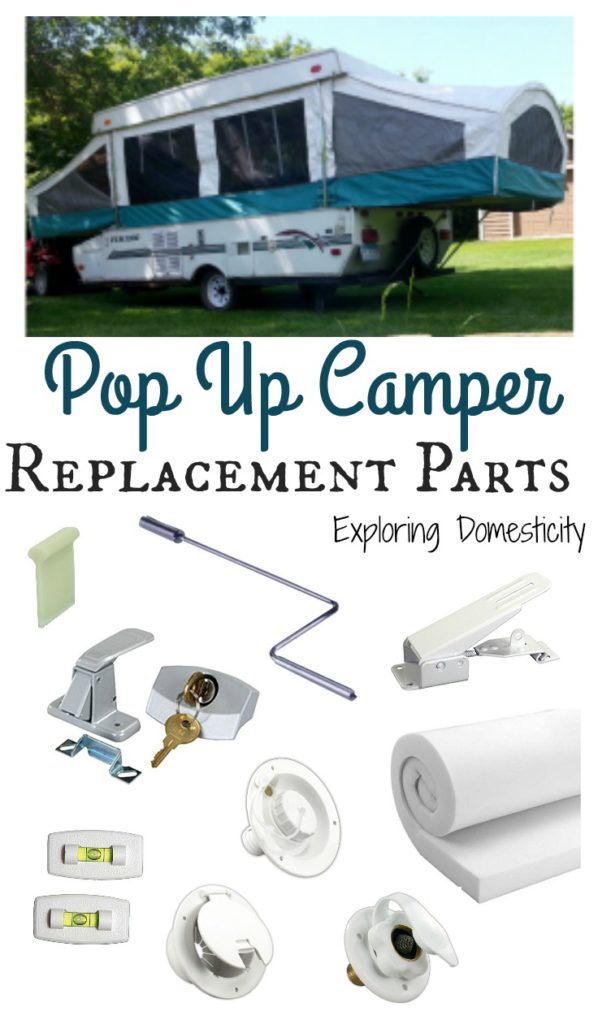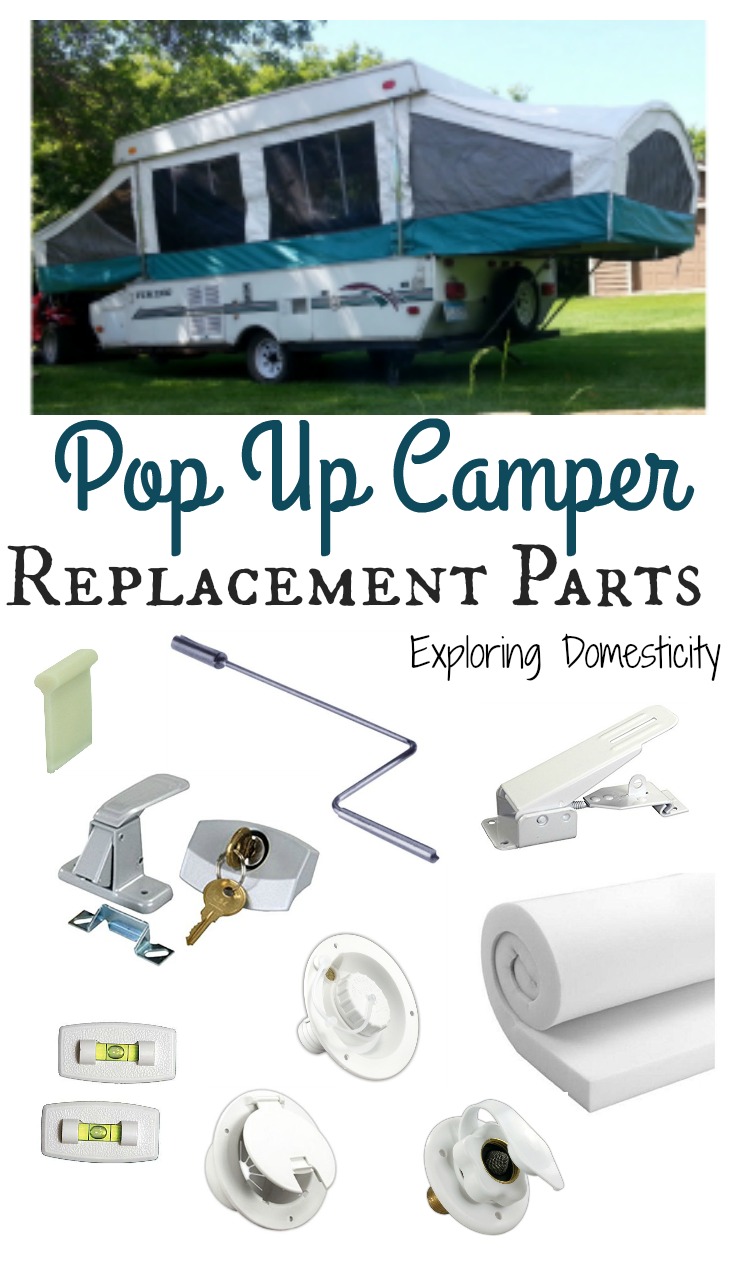 This post contains affiliate links to products we think you'll find helpful for your pop up camper or remodel. Let us know if you use any for your project and how it works out!
The pop up camper love is strong here. It's something that gets into your blood, and you can't help but look at all things pop up. From camper remodels on Pinterest to adorable pop up camper products on Amazon, it's an obsession!
Since we bought our house this year, we haven't done much with our popup. I'm feeling a bit of withdrawal from the popup posts.
Amazon
You can find everything on Amazon! We have Amazon Prime, so we get free 2-day shipping and we cut cable and watch all our TV on Amazon. Try Amazon Prime 30-Day Free Trial
It's safe to say, there isn't a day that goes by that I'm not on Amazon…
Just the other day, I randomly searched Pop Up Camper Products and, boy, did that get me started! There are so many cute things! Also, some pop up camper products that would be very useful for remodeling an older camper like we did.
As I was looking to create a roundup of fun pop up camper products along with pop up camper replacement parts, I realized there are just too many! So, I split it into two posts. I will share Fun Pop Up Camper Products in the coming week, but now we have easy to find Pop Up Camper Replacement Parts on Amazon!


Pop Up Camper Replacement Parts on Amazon
Camper Door Latch and Keys. To repair a broken door latch or in case of missing keys, you can find a brand new replacement on Amazon.
Fold Down Camper Latch. We have a couple latches that have needed minor repairs. In case of missing or broken latches, you can get a new one on Amazon. We actually need one of these because a clip broke, so I am happy to find them.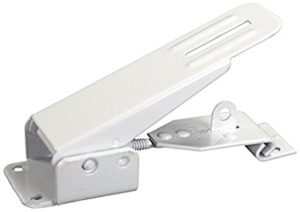 Outside Connections. One of the things that bothers me the most about our 1999 camper is how yellowed the outside connections are. They are also a bit brittle and missing pieces. You can find brand new, inexpensive ones on Amazon. Electric Cable Hatch | Water Dish | City Water Flange
Pop Up Camper Levels. If some of your levels are missing, cloudy, or broken. You can get this two pack of stick on levels.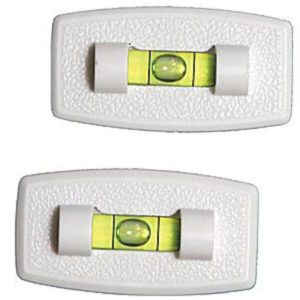 Canvas Repair Kits. To mend holes and tears, you can find canvas repair kits on Amazon.
Camper Lift System. Tired of cranking your pop up up and down? You can find a lift system, such as this one, to do the work at the touch of a button!
Curtain Tabs. One of the first things changed during a pop up camper remodel are the curtains. We removed our top valance completely and laundered the other curtains, but I still think about changing them completely. You can buy the curtain tabs to sew right on your new curtains.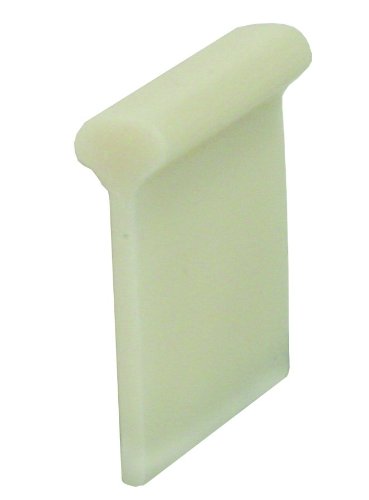 Portable Toilet. We couldn't live without the toilet in our pop up camper! With little kiddos, that thing gets a lot of use, especially first thing when we pop it up. I've seen many remodels where they use one of the cabinet spaces to put in a portable toilet, which is what we did in the popup we had when I was growing up.
Pop Up Cranks. We have two handles for lowering the jacks on our pop up camper. However, each of them are bent and they could use some tightening or we could just get a new one to make the job easier. If needed, you could also replace your tent trailer stabilizers. You can also find a brand new crank for raising and lowering the popup.
Bike Carrier. Do you bring your bikes when you camp? Instead of hauling them on the back of the car, this 4 place bike carrier attaches right to the popup. So nice!
Cushion Replacement Foam.  If you can't get the smell out, or if some unwanted visitors destroyed your camper cushion foam, you can find replacement foam on Amazon as well! Then, find your favorite material and use our simple method for recovering your pop up camper cushions!
I was surprised at how many Pop Up Camper Replacement Parts I was able to find with a quick search on Amazon!
If you sign up for Amazon Prime, you can have your parts in just 2 days with free shipping. Try Amazon Prime 30-Day Free Trial
 and get your free shipping for 30 days…. Searching "Pop Up Camper Replacement Parts" is a great way to start to find anything you need.
Best of luck! Let us know what you find and how it goes!
Also, please share any of your Pop Up Camper Remodel projects in the comments, through email, or on any of our social channels.
As I said, my pop up camper remodel withdrawal is fierce, so if you have an gorgeous photos, I'd be happy to feature them here on the blog as well!!
For more inspiration and resources for Pop Up Camper Remodels or Camper Remodels, check out our Pinterest boards. If you'd like to be added to contribute to the group boards, follow us and contact us to request to be added!