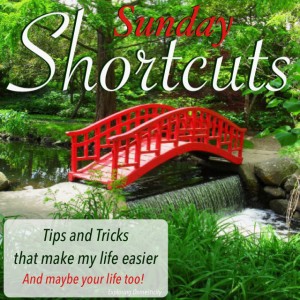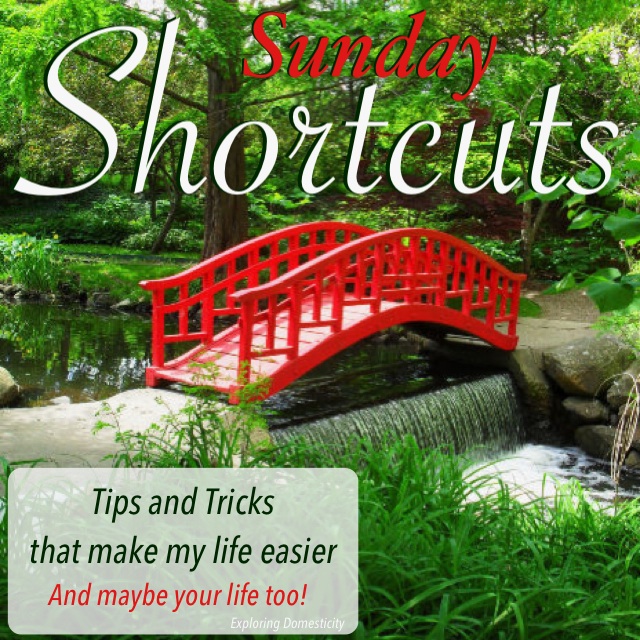 Last time for my Sunday Shortcut, I shared one of our favorite meals to keep the kids busy and appeal to everyone – make-your-own flatbread pizzas – this shortcut is a perfect follow-up…
Having two little ones 16 months apart, I've cut a lot of food into bite-size pieces. What is the quickest and easiest way to cut food for little ones? It's something we all have in our house and it's a lifesaver!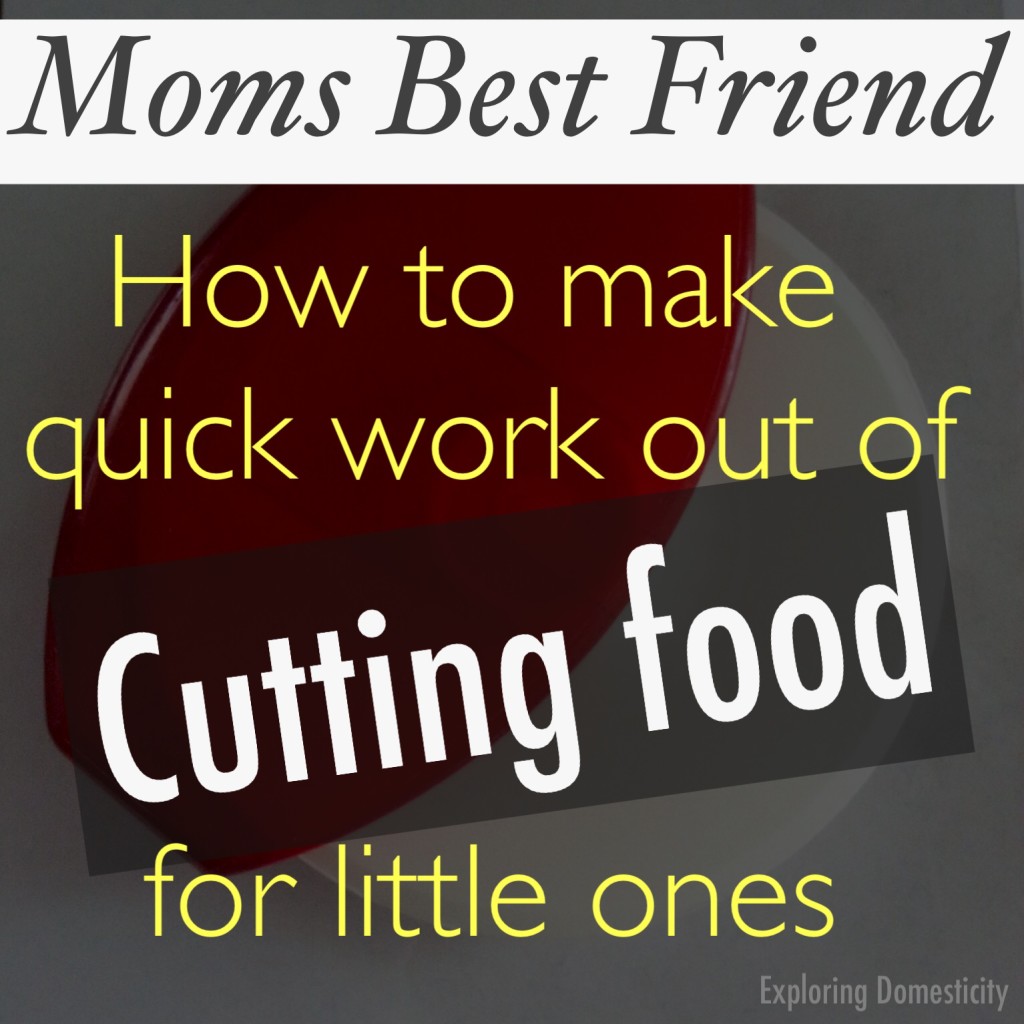 I think I first saw this time on the beloved, television classic John and Kate Plus Eight. That show belongs right up there with I Love Lucky, right? Ok, those two were nuts, but this tip stood the test of time because I must have watched that when I was 20 and remembered it for almost ten more years.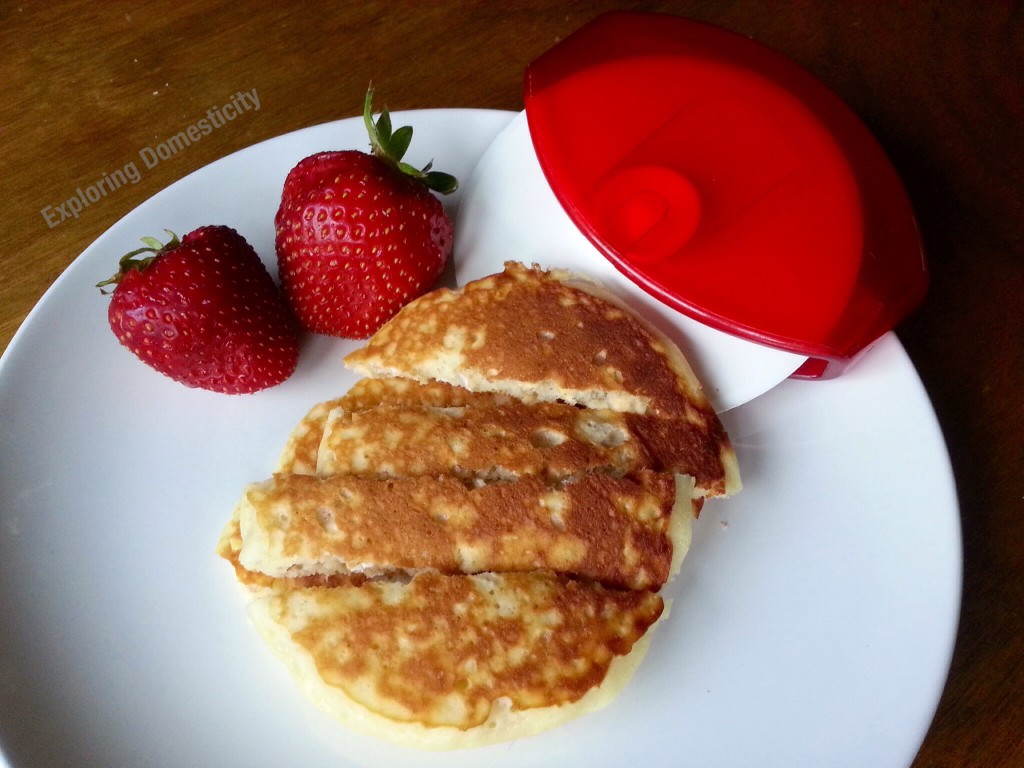 Using a pizza cutter saves so much time! You can cut with one hand and you can run that thing over any kinds of food quickly.
Our favorite is this one that fits in the palm of your hand and gives you plenty of control.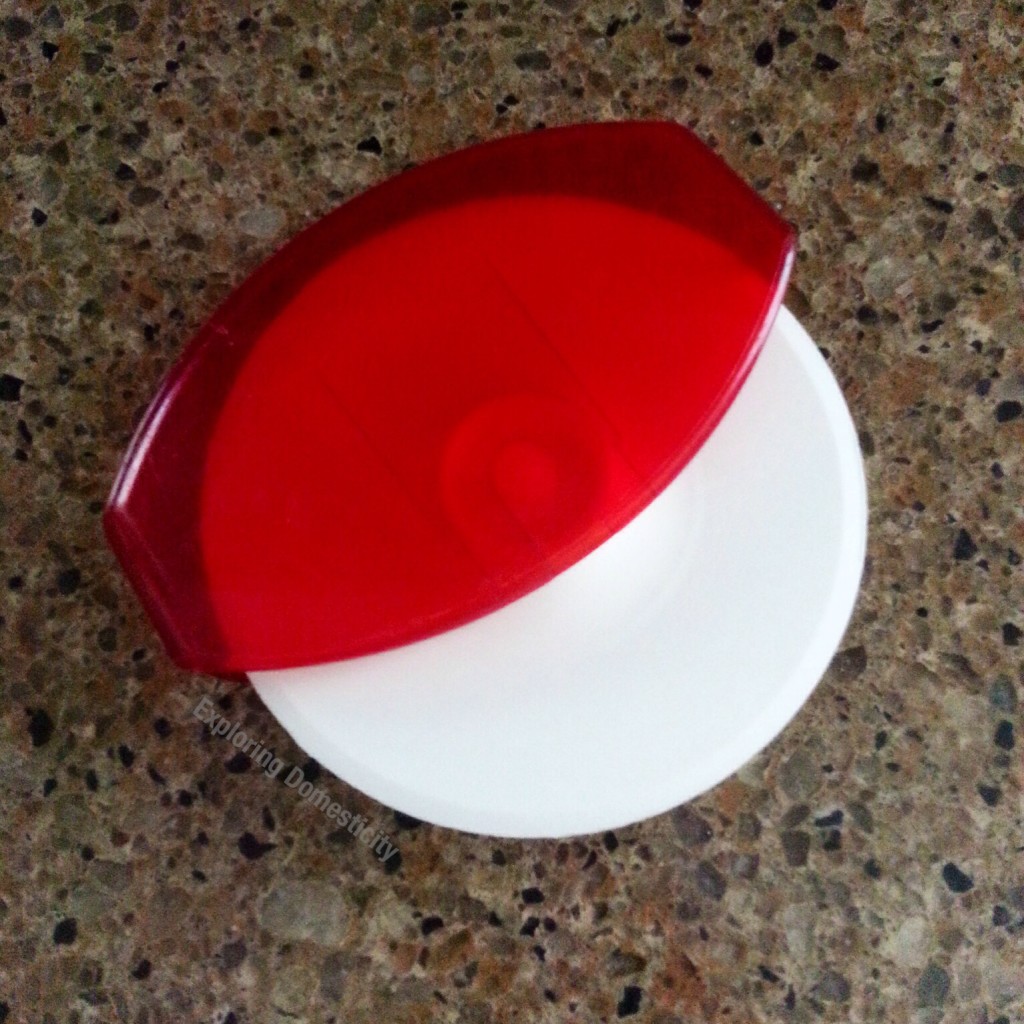 We we use a pizza cutter for everything! From the actual pizza, to cutting up our veggie topping for make-your-own pizza night.
Just yesterday, I was making pancakes and eggs and cutting a pancake for the kiddos while continue to make breakfast with the other hand.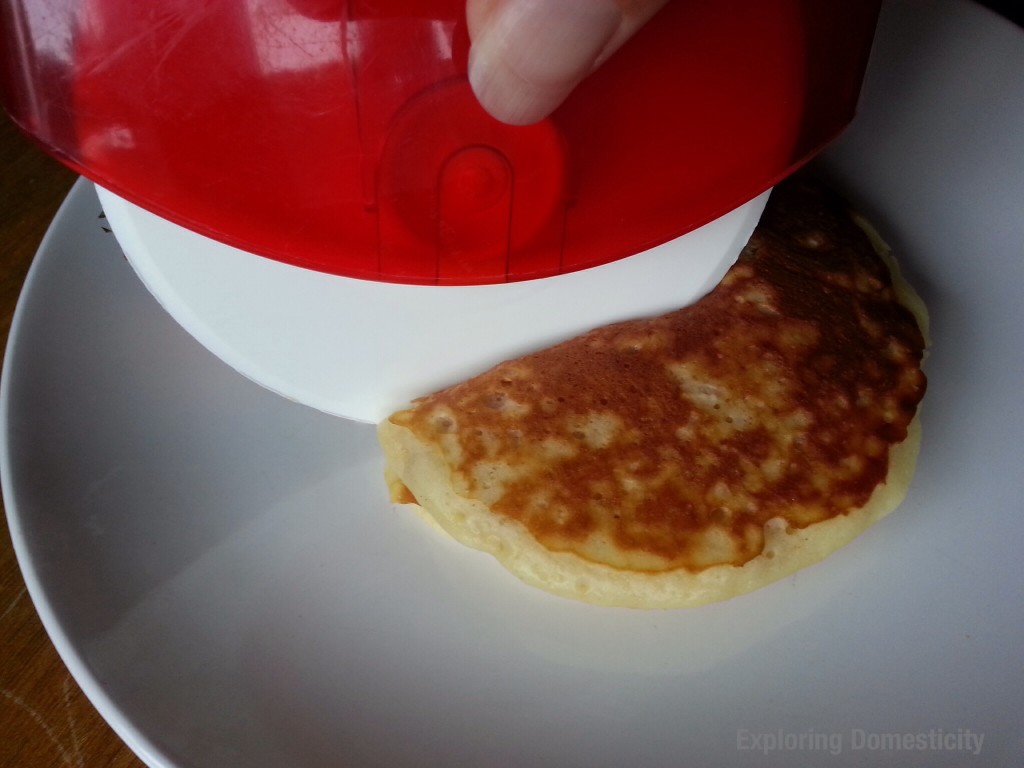 Besides grabbing the two kiddo forks from my little ones' plates to cut, which is also quick because the forks are right there, this is definitely my preferred method.
It was a lifesaver when the kids were smaller and everything had to be cut bite-size – a definite must-have for parents of little ones. The good this is almost everyone has one, but I suggest having at least two because you will be using it a lot!
What is your preferred method for cutting food for kids?
Get Ya Some