I'm starting a new series!
We each have the little things we do each day to make our lives just a bit easier. Most, we take for granted and just do, but I'm going to share a small thing -or shortcuts I take to make things easier – each Sunday!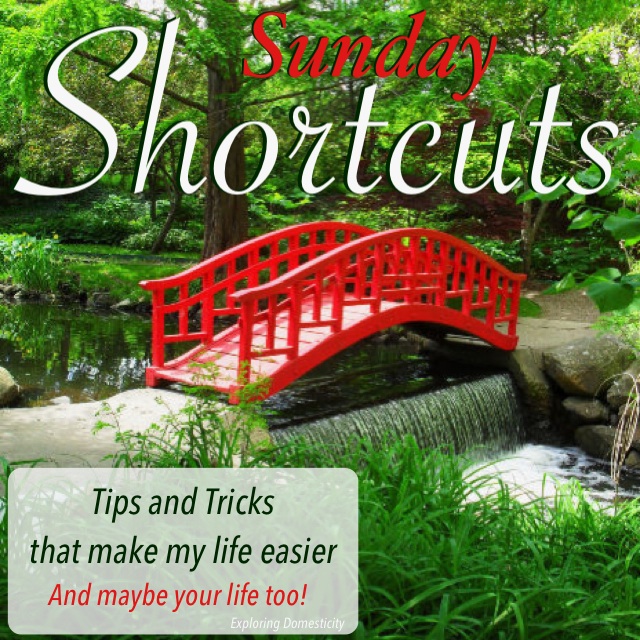 I'm starting out with this tip because we were at the Mall of America yesterday and, due to a lack of groceries, I didn't have much on hand for portable, healthy snacks.
I would imagine this tip isn't exclusive to the Mall of America. You just have to think outside the box when you are out and about and could use some healthy snack options.
So, without further ado, here is the first Sunday Shortcut:
How to find healthy food at the Mall of America (and anywhere)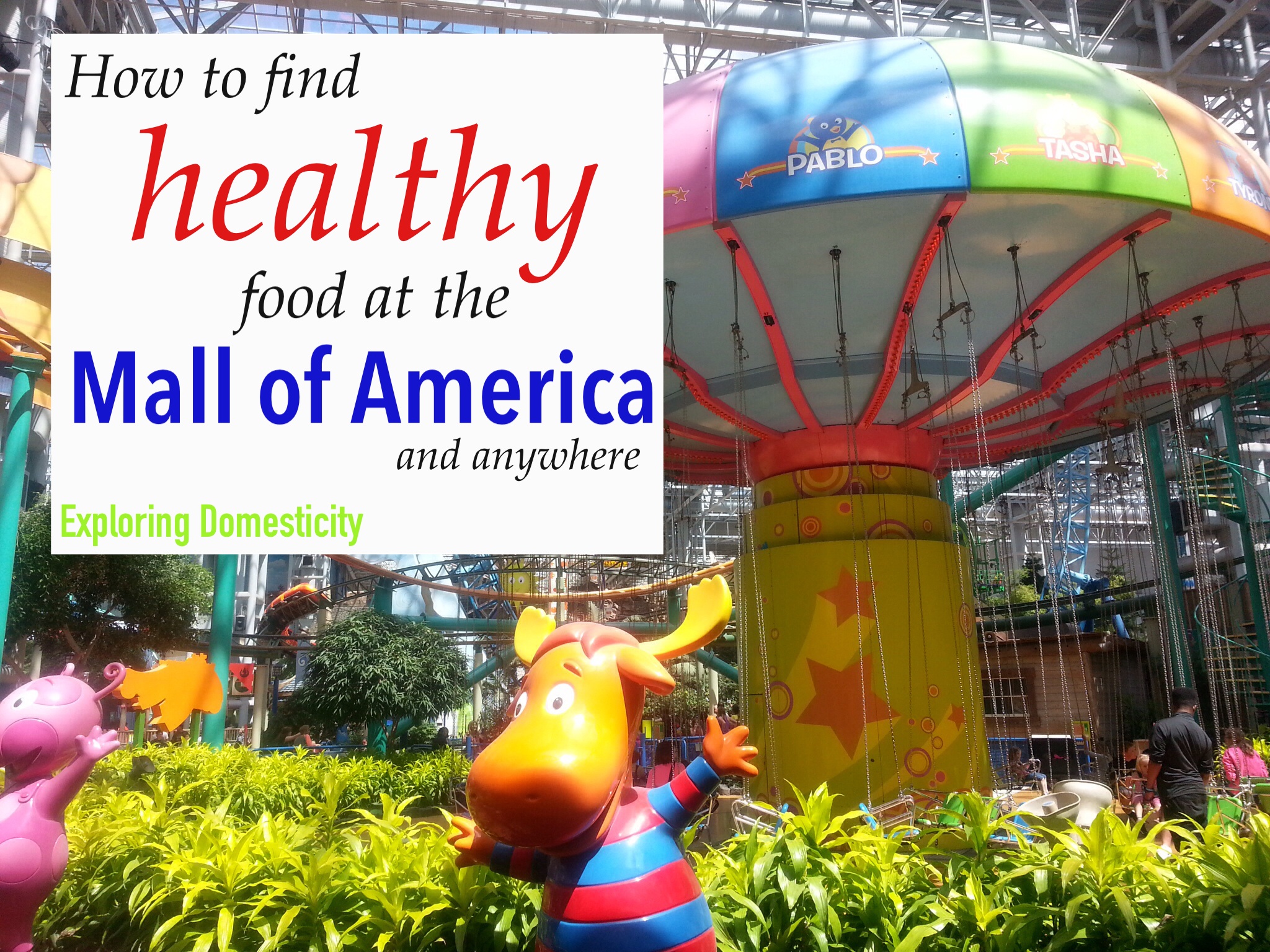 Before I started packing bags of healthy foods every time we left the house, I used to have a lot of trouble making a decision on where to eat when we were out and about.
I remember a day at the Mall of America where this was especially hard. I had three kids getting more and more hungry/tired, all the food courts were crowded with people looking for lunch, and all the restaurants had huge lines and long waits, and I couldn't find a single place that seemed like it would have some healthier options for all of us.
Then, we found this gem.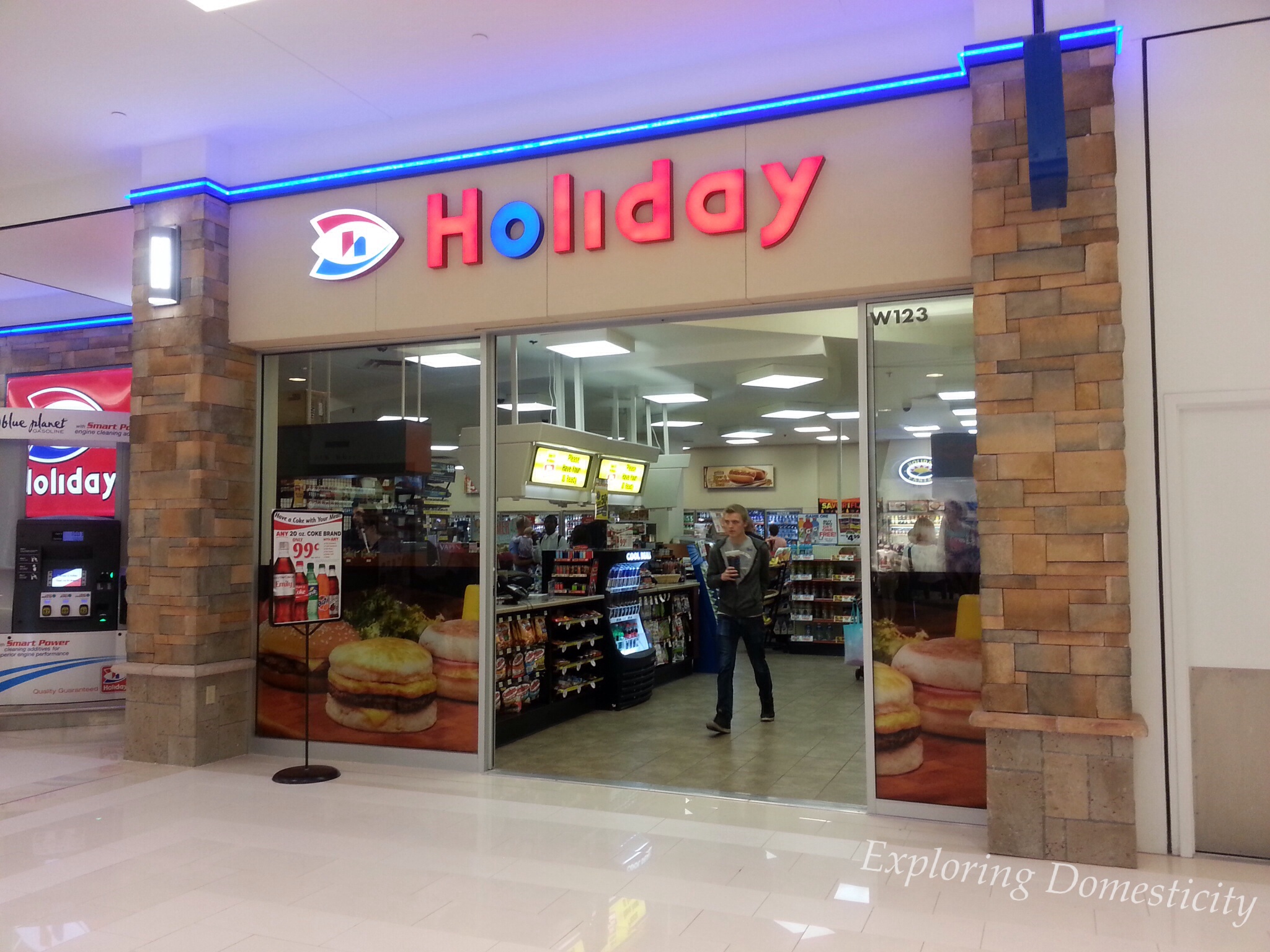 Does your mall have a gas station (or convenience store, I suppose) inside? I know I've actually seen one in another mall before. This is also why this tip isn't exclusive to the Mall of America.
Gas stations are everywhere, and they are not full of overpriced junk food and candy!
Look inside…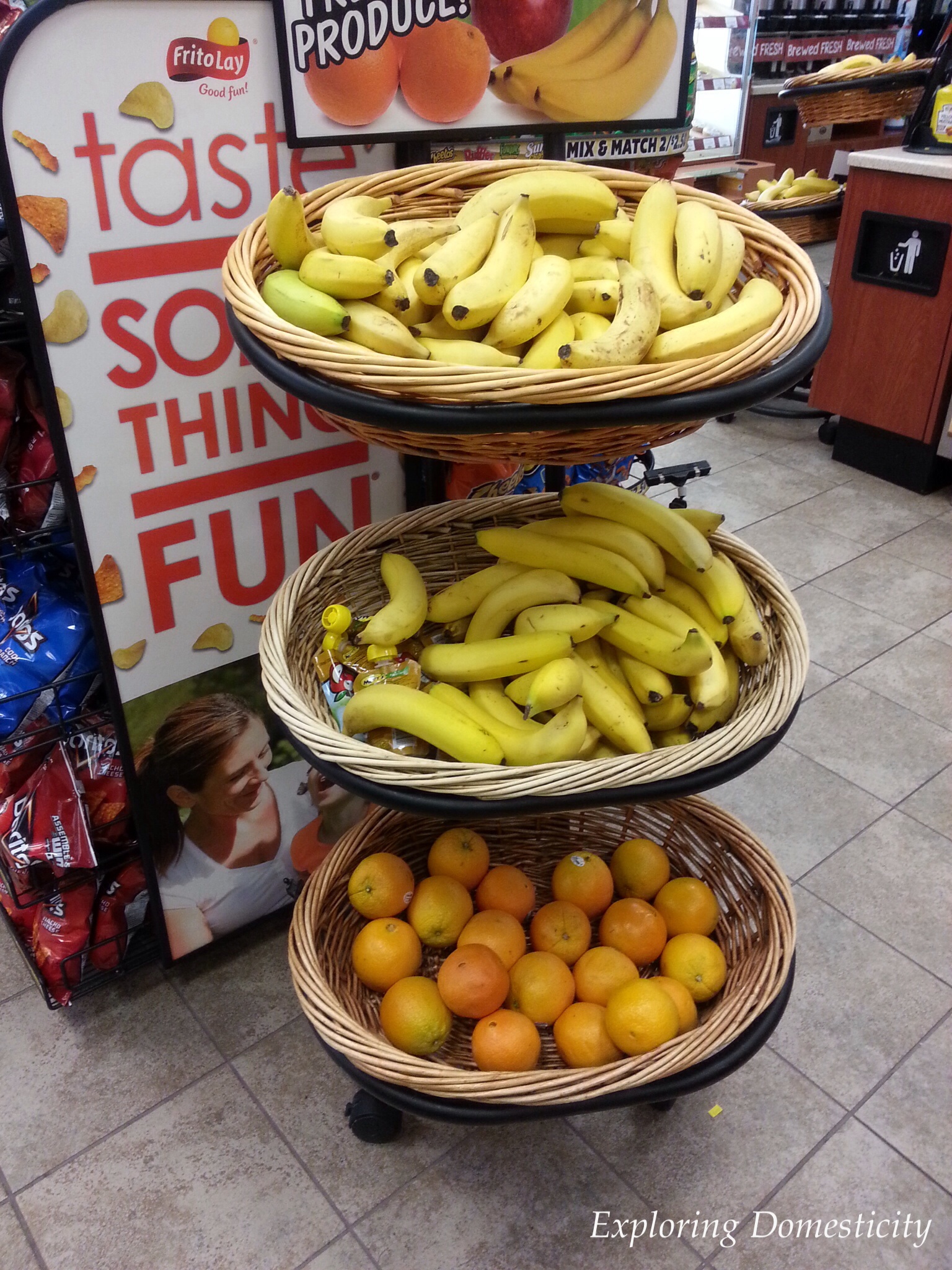 This is what happens when you're the weirdo taking pictures in the mall convenience store and you're trying to hurry… This picture would have been so much better without the "Fresh Produce" sign cut out, but it was crowded and I was getting some looks…
The first time this place was our savior, we found some simple sandwiches the kids could eat in the car and get us quickly home instead of having hungry and tired kids waiting for food in the mall. We also found some cups of strawberries for each of them.
This time, we were looking for apples the kids could eat while we finished up shopping, but they were out. Instead, we went for some watermelon cups.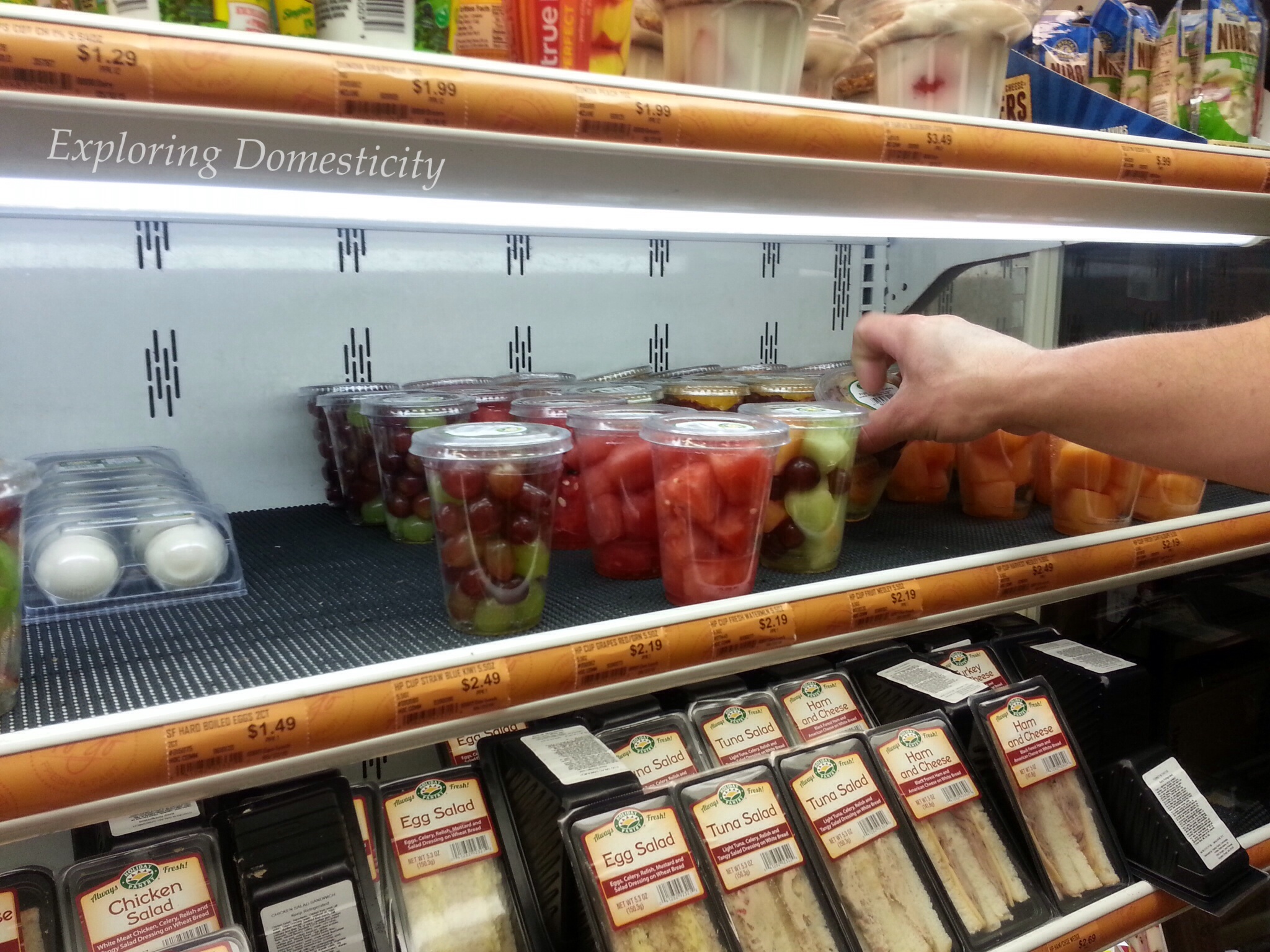 This is not a money-saving tip by any means. If we had the groceries, we would have packed apples, bananas, and other easy on-the-go fruits and veggies or sandwiches.
This tip will still come in handy, because we've all been there!
Do you have a convenience store in your mall?
Where do you find healthy options while out and about?