We're entering the last week of the Holiday Health and Fitness Giveaway Hop! Here is a little addition that is perfect for the holidays!
As I walked up to the SweetLeaf Stevia booth at the WOW Summit, I talked to a wonderful woman named Barbra and she was so enthusiastic about the product.
First, she gave me some quick facts about SweetLeaf Stevia
SweetLeaf Stevia® Sweetener is a natural sweetener derived from the stevia plant, an herb native to Paraguay
Stevia leaves are 30 times sweeter than sugar
Stevia leaves contain more than 100 vital nutrients
the SweetLeaf CEO, James May, was the first person to bring Stevia to the US in 1982 and is known as the "Father of Stevia"
Then, we started talking flavors.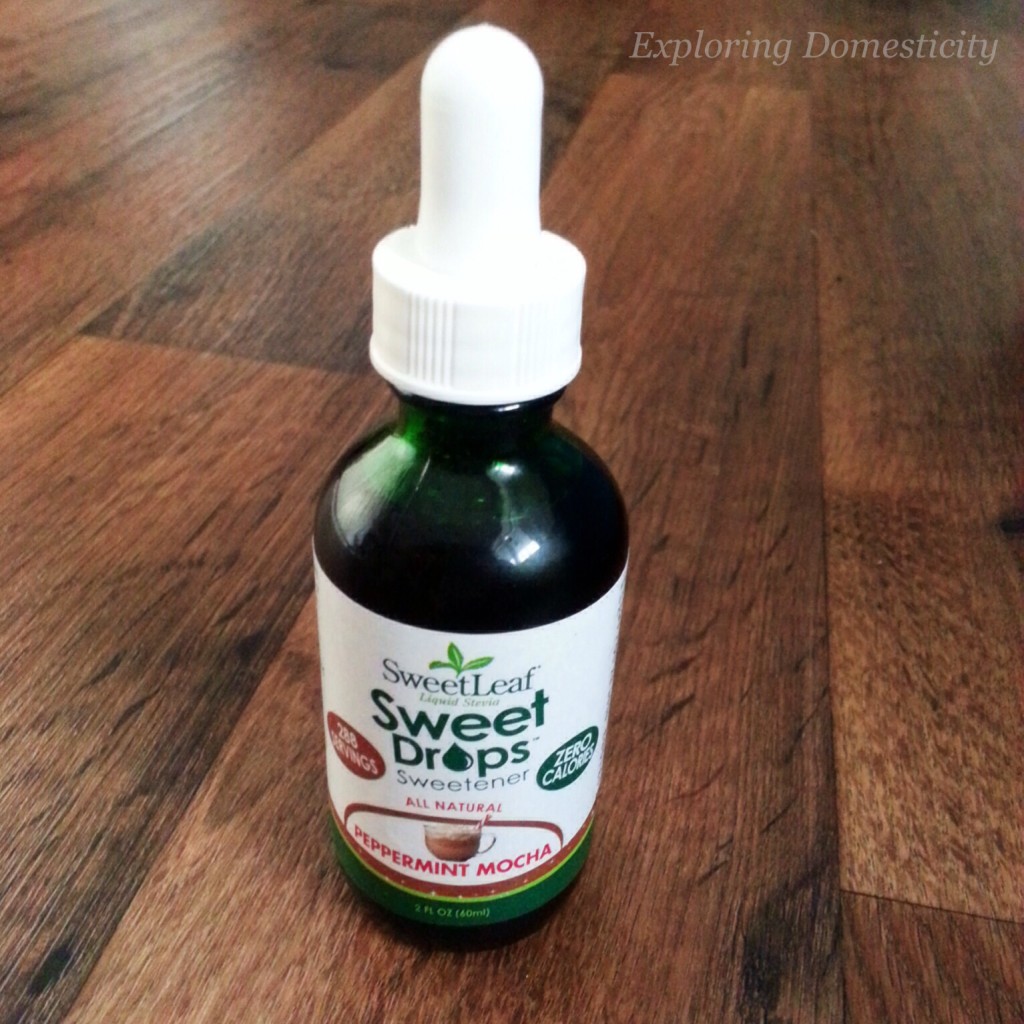 The Peppermint Mocha immediately caught my eye! I did a little taste test with a drop into some water and it was delicious.
Barbara told me she likes to add it to her coffee. Genius! I'm not much of a coffee drinker because I always promised myself I wouldn't drink it if I needed to add cream and sugar. This is a great, natural alternative with 0 calories – I may be a coffee drinker yet!!
The one time I didn't love my peppermint mocha Sweet Drops was when I put some on vanilla ice cream, but I may not have mixed it well enough because it had a little bit of strong extract taste. I put a few drops in milk just to make sure and it was tasty. Totally user-error, then.
I love that the kiddos can have chocolate milk with just a glass of milk and a few drops of the Chocolate SweetLeaf Sweet Drops. They also have soda flavors and so many other flavors for water or whatever you can imagine!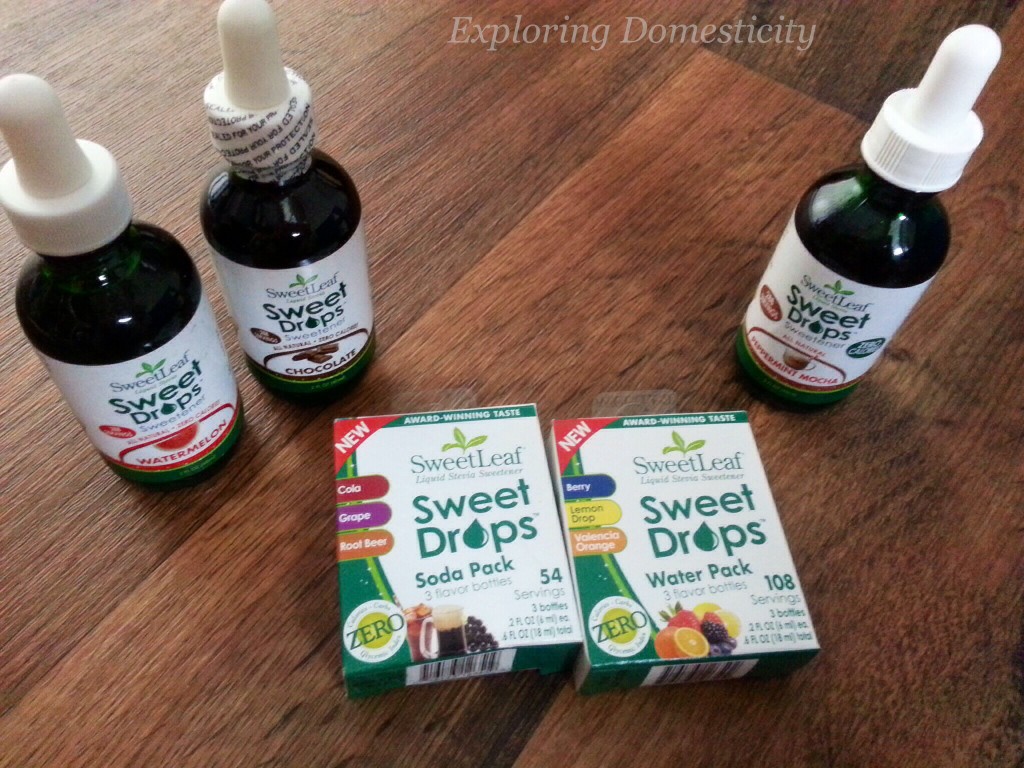 The Peppermint Mocha is the only holiday flavor I've tried, but the folks at SweetLeaf have graciously offered to share the Sweet Drops holiday flavors – Peppermint, English Toffee (yum!!), Pumpkin Spice – and a bag of SugarLeaf for baking to the lucky winner of the Holiday Health and Fitness Giveaway Hop.
Have you tried SweetLeaf Stevia?

Which flavor would you like best?