Happy New Year everyone!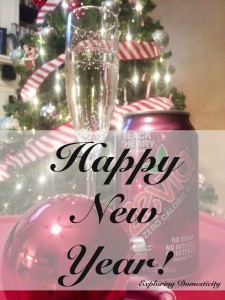 I rang the new year in the same way I have for the past 4 years… In bed, watching the ball drop. I've been pregnant or home with little ones and my husband is the one to go out with buddies, but that works just fine for me right now.
I had some time to look over my goals from the last year and make some new ones.  Even though I was at about 50% for the year, I love making goals and getting excited about everything I plan to do with my fresh start.