It's been a while since I've professed my love for DietBetter.
I have had a post planned about financial incentives for a while, but that one got pushed aside because DietBetter has been branching out beyond the DietBet, and it's really fun and exciting!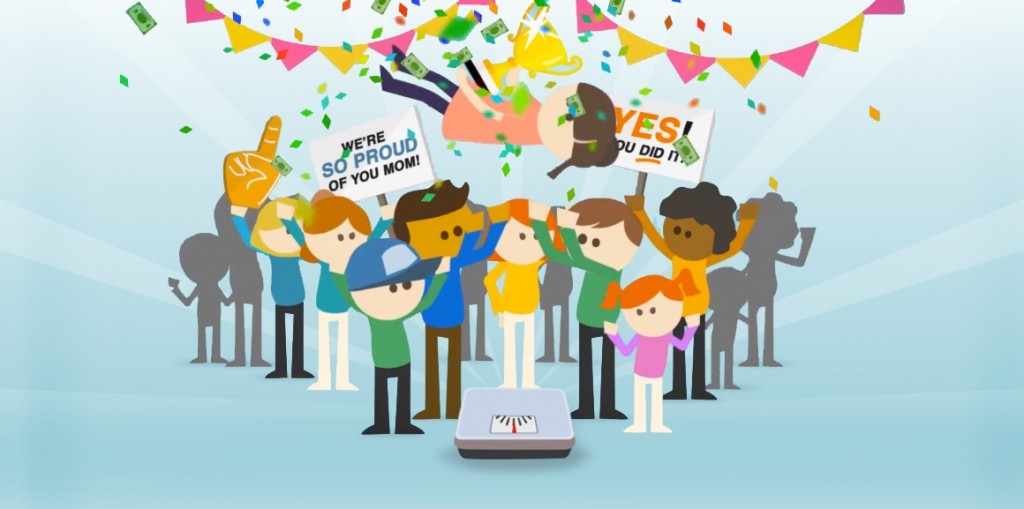 In the past, you had to put your money on the line to experience the awesome community and support of DietBetter. This is something that I happily do now, but it took me about a month or two to finally take that leap and join a game.
Creating a DietBet account has always been free, and now you can create blog posts and join groups to get support from others like you!
I haven't gotten too into the blog yet (I do have one), but this is pretty awesome for people who doesn't already have a blog elsewhere. A built-in place to share your story, find others you can relate to, and get support.
I'm loving the groups!!
Now I can get the same support that I love in the games, but in groups with a specific topic!
I've started a couple to connect with other Moms, share inspiration, quick workouts, and great recipes.
With the Fit Moms, Fit Kids group I'm looking forward to connecting with other moms who want to stay healthy and model healthy habits for their kiddos.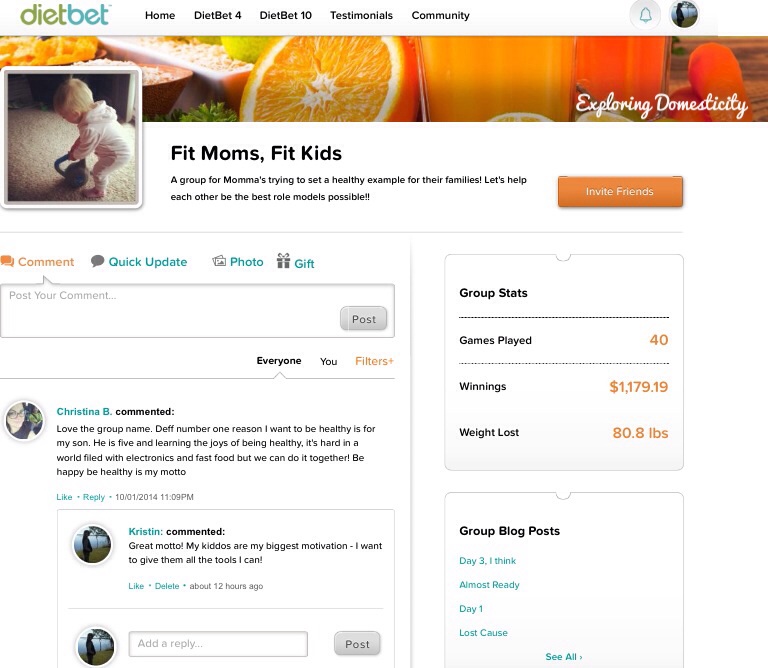 I also love having a place to share all of the things I come across that motivate me and inspire me to keep going and push harder in the Motivation and Inspiration Group.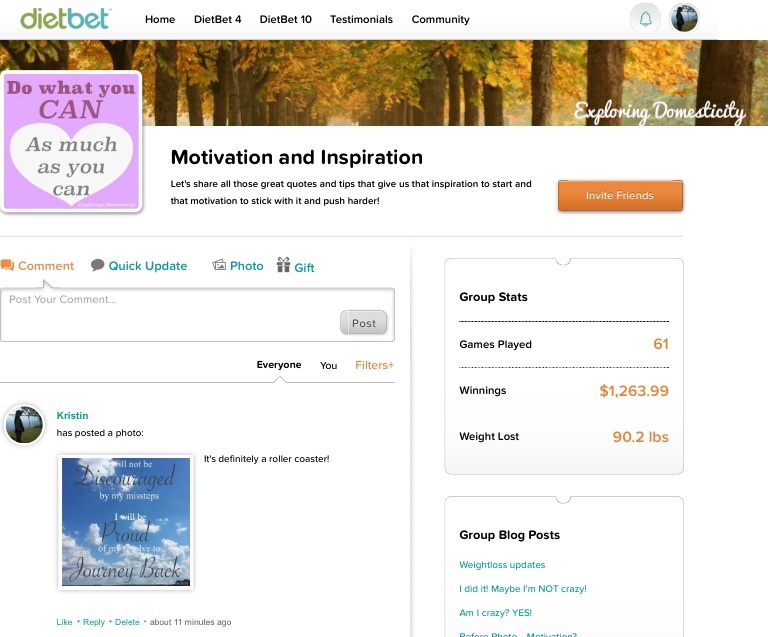 I'm a huge fan of the 10-minute workout! I think they usually lead to more, you're more likely to do them because everyone can find 10-minutes, and they allow you to be impulsive and just get started instead of planning a workout. I created a Quick and Easy Workouts group to share shorter workouts, so I'm looking forward to finding some inspiration for spontaneous workouts here.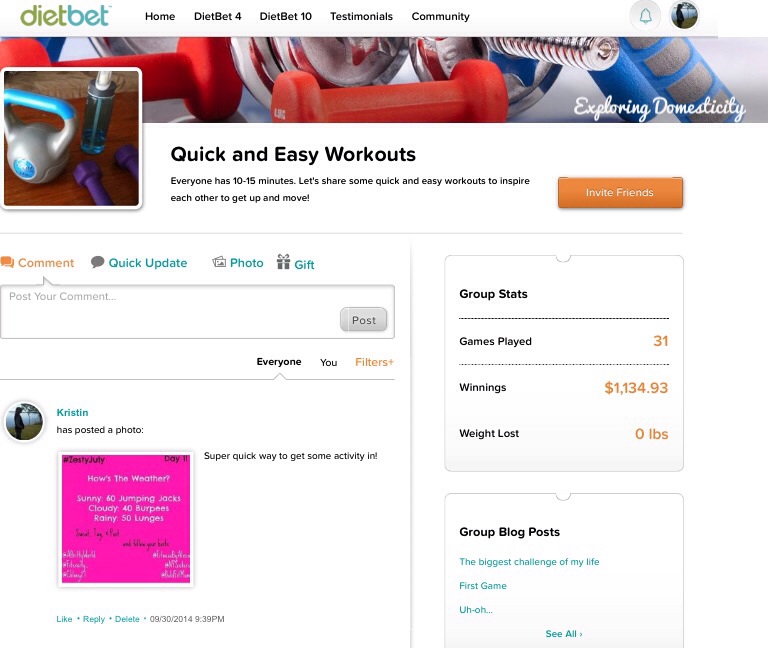 Last, who doesn't love finding new recipes?? I'm hoping to find a ton of new Healthy Recipes and share my own.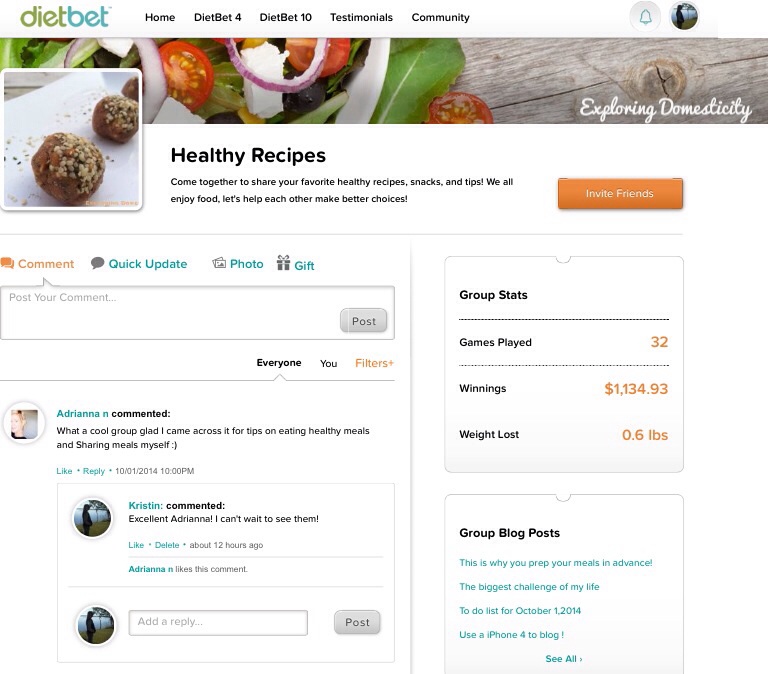 I'm excited to see what else DietBetter has in store!
Have you done a DietBet before?
Are you thinking of checking it out now that you can get all this awesome support for free?

This post is not sponsored by DietBetter. I just love it. I have, however, been working with DietBetter to find amazing potential game hosts. If you'd like more info about how that works, please email me at kristin(at)dietbetter(dot)com!