Is making fitness fun and social a philosophy you can get behind, and do you like helping others reach their goals while building a sense of community and your brand?
Hosting a DietBet game is an excellent way to do all of that!
Wait… What the heck is a DietBet? This is a DietBet and this is the Dietbetter Mission. And this is How to Host a Successful DietBet.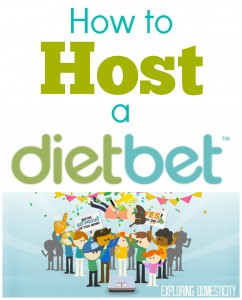 Get started!
Picking a start time may seem easy, but have you considered a few things…
The best day to start a diet
There is a psychological advantage to starting a diet at the beginning of the week, so it stands to reason that most people would like to join a DietBet that begins on a Monday, or even a Sunday. The exception being the beginning of a month since many times that will signal a fresh start as well.
How many games are starting at once?
It helps to take a look at when other games are starting. There may be 20 games starting one week and only ten the next. To increase your chances of having a larger game, it would make since to pick the week with less games starting.
Another important thing to consider is when your game is ending. These games last four weeks, and the Transformers last 6 months, so it helps to look ahead because your players likely will. I know I am more likely to chose a game that ends just before a holiday rather than just after.
What's in a name?
The first thing potential game players are going to see is your name.  Fans looking for your game need something they can recognize, so it can help to involve your brand in your name. It's also important to make sure your name draws people in, but also has mass appeal. For example, if you're channeling your inner Beyoncé and name your game "all the single ladies" you may miss out on all the men, as well as the ladies with a ring on it.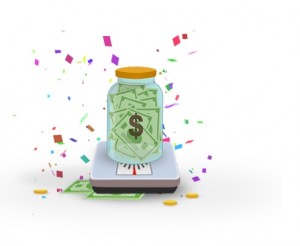 Bet $35
Let me just say, this is strictly my opinion from a year of participating in DietBet games, so it's not proven but I have a theory for people looking to gather players for the Dietbetter website… Bet $35.
Why this magic number? I used to try to keep my bets low thinking it would draw people in. Two things: People tend to look at the size of the pot before considering the size of the bet (at least I do). Also, larger bets add up quicker and games, for the most part, are listed in order of the size of the overall pot. A larger pot means less games for potential players to sift through before finding you. From my completely informal research, $35 seems to be that magic higher number that people are still comfortable with betting.
Add incentives
I notice this a lot in larger games. The big names, such as Jillian Michaels, offer incentives for inviting friends to join. So, if you have something to offer (product you sell, ebook, etc), offer to give something away to motivate your players to help promote your game.
It may also be a great idea to offer a giveaway of an entry into your game. Create a little buzz by giving potential players the chance to join for free. The hardest part, coming from someone who watched for months before committing to spending the money, is jumping in and setting up that account.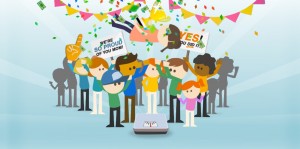 Share tips and inspiration to keep your group motivated
Players want to join your bet because you have something to offer. Whether you are a fit foodie, have an arsenal of awesome workouts, or are a great motivator, there is a reason people joined your bet. Use your strengths to keep players engaged and promote the building of an awesome supportive community. It's also a win for you since you have the ability to drive players to your site and engage players who may not be familiar with your brand.
Keep it going!
Now that you've created an amazing group interested in helping each other reach their goals, why stop now? Dietbetter makes it so easy to roll into a new game and invite all your former players. So, if you did your job and made it a fantastic experience, they'll follow you into the next game and your following can grow.
Join the Coaches Club
Once you start hosting a number of games, you may be elligible for the Coaches Club. This is great because you can start to share revenue from Dietbetter's portion of the pot. Woohoo! Grow your brand, help people lose weight, and get paid!?! Win, win, win!
So, are you wondering what I get out of sharing all this info about Dietbetter???
I receive nothing for sharing my experiences with you. I've been passionate about Dietbetter since I started joining games a year ago and have mentioned it quite a few times on the blog with no compensations. For a little background on my Dietbetter experience search the "Dietbet" on this site or check out my contributing post over at VMG206 – Social Dieting.
I have been sharing my love of Dietbetter for free and I'll continue to do so.  Now, however, my passion has secured me a job with Dietbetter and I can share my experiences with other influencer and help them grow their brand and help their fans reach their health and fitness goals.
So, while I receive nothing from sharing my posts with you, I'd be thrilled to talk to anyone who would like help hosting a game and maybe we can end up working together!
Have you participated in a DietBet?

Would you consider hosting a game?

Any other tips you would add to the list?