I feel so fortunate to have been chosen to speak at the IDEA World Fitness BlogFest with SweatPink! I'm so touched that many if you voted to help make it possible!
I'm going to share my presentation in the near future, but first…
The Swag Bag!
Not only did we have an amazing swag bag as Lightning Round Speakers, but our swag was in one of the most awesome bags I own!!
Fivesse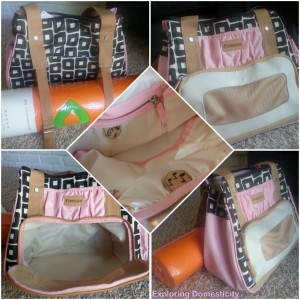 Fivesse makes some of the most beautiful bags, but they are also incredibly functional gym bags! There is a large duffle that many of the other presenters chose, but I picked the smaller bag because it is so adorable! I don't currently take a yoga class, but this bag would be perfect because it has straps to hold a mat on the back.
Speaking of yoga mats…
Aspen Yoga Mats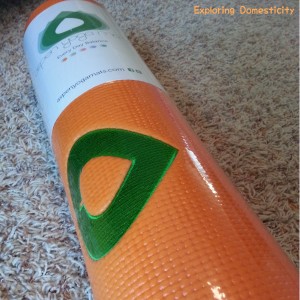 These mats are awesome! I love the size, color, and personalization. I couldn't be happier with the color they selected for me! According to the tag, orange symbolizes excitement, warmth, and enthusiasm. Now I just need a yoga class to use my Aspen yoga Mat.
Kooshoo headbands!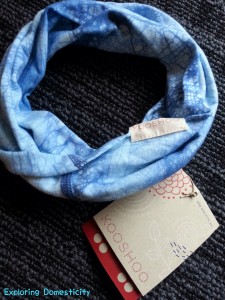 This headband is so beautiful and soft! It's one of those bands that is thicker with a bit of a twist in the fabric, so it's a little intimidating to a fashionably-challenged person such as myself. Fortunately the tag tells me I can visit kooshoo.com for ways to wear my Kooshoo band. Also, a percent of the proceeds are donated to charity, which is always a bonus!
Pace Bands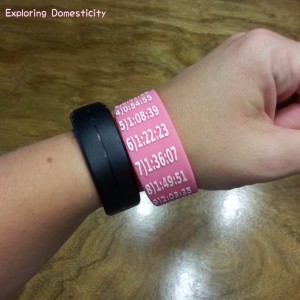 I was so excited about this one. I had originally set me goal of a half marathon by October, but I sure didn't get much if a chance to train this busy summer. However, I got the Half a Marathon Pace Band with a nice, slow pace. I may still have to go for it – it is the Biggest Loser Run/Walk after all, I could for sure make it is I walks the majority. Now I have an awesome motivator and reminder of that goal!
AMRAP Bars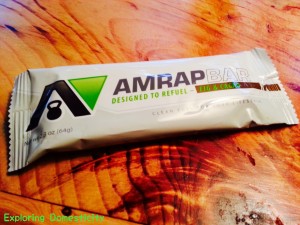 Ok, here's what you've been waiting for! We got an awesome shirt and three AMRAP (aka. as many rounds as possible) bars to try. I had already agreed to review the bars for Sweat Pink, so this was a perfect chance to try them a bit early.
I'm so in love with these bars! Especially since they have awesome, whole ingredients – gotta love a super short list where you can recognize and pronounce each and every one!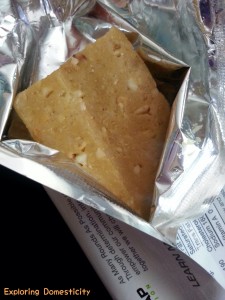 The first bar I had to try was the Cashew Vanilla. I had to hold off on it for a while because it has over 300 calories and I haven't had the time to burn enough calories to consume that one lately – and who can stop at just half??? But it was worth the wait!! Mmm… I can still taste it… This was by far my favorite! I also completely enjoyed the Fig Cocao and Almond Honey – they all taste great and have such simple and wonderful ingredients.
Here is the best part… I have the awesome opportunity to give them away to… Wait for it…
THREE winners!!
Each winner (open to US and Canada) will have the chance to choose an 8-pack of AMRAP bars in the flavor of their choice (Cashew Vanilla, Almond Honey, or Fig Cacao)