Yay!
I'm participating in a giveaway hop!
I'm a sucker for giveaways!  I'm always thrilled when I find a giveaway hop because I know I'll get a chance to find all sorts of amazing giveaways and awesome new people to follow with very little effort.  I love hopping through to meet new people, follow them all over social media, and find out about some new to me amazing products and companies.
After I visit all the giveaways I think, "man, I would love to be a part of one of these!"  And now I am!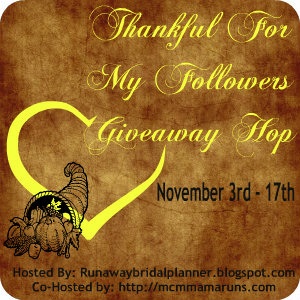 Big thanks to Runaway Bridal Planner and MCM Mama Runs for organizing this fun hop!
I've put together a fun little prize pack with some great things I've picked up from Sweat Pink and IDEA World BlogFest.  Some of the items are things I picked up at the conference, and some are things I bought or got later but fit right in anyway.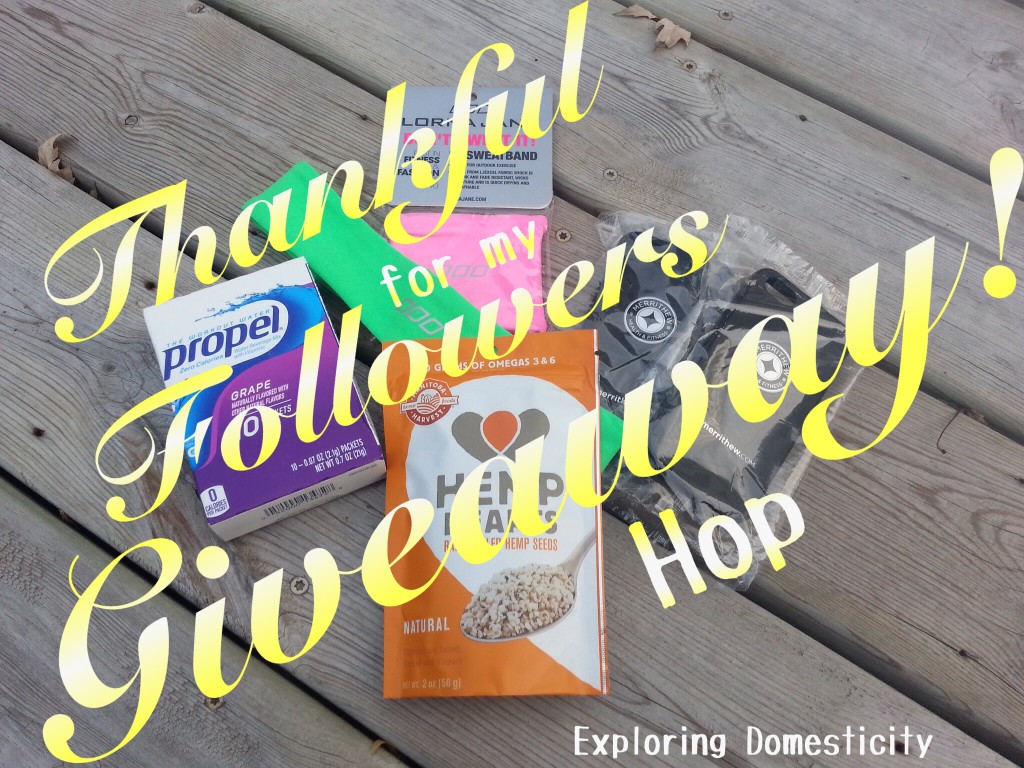 Propel was one of the major sponsors of BlogFest and we were lucky enough to rehydrate with our favorite Propel flavors after our fun workouts.  Grape has never been one of my favorite flavors (and my husband may be a little upset I'm giving these away…) so you will get a box of Propel Grape packets.
It was fantastic and completely inspiring to meet Lorna Jane!  I was one of the lucky ones to get a gorgeous green Lorna Jane headband in my swag bag.  It is beautiful, but not a fit on my child-size head.  So, it's all yours!  I'm also throwing in an adorable pink wristband with a pocket for carrying your keys, Chapstick, or a little cash.  I love it, and I got two just so I could give one to you!
Merrithew was such a great BlogFest sponsor!  We all got a fitness circle and a fun little intro to how to use it.  They had some great stuff and it was so much fun to learn about them!  I have two iPhone cases from Merrithew for you to win!
If you saw my post last week about Manitoba Harvest Hemp Hearts, you'll be excited about this one!  The hemp hearts aren't directly from BlogFest, but Manitoba Harvest did have a couple samples in our swag bag and I just did a review through Sweat Pink, so it fits!  They offered to throw in an extra sample of hemp hearts so you can try them too!  You can find my favorite ways to use hemp hearts in my review!
There it is!
Or is it???
This giveaway hop has perfect timing, too.  I was just going to tell you guys about the amazing conference I'm attending this weekend!  And… Since this giveaway runs for two weeks, I may just have more surprised to add into the mix before a winner is chosen!
I've had so much fun being a Moms Meet Ambassador and blogger for nearly the past year, and I've been introduced to some amazing companies and products, all to help promote green and healthy living for families like mine. That is why I am beyond excited to attend The Moms Meet WOW Summit. I can't wait to learn more about how to have a healthy happy family, and some great tips and products to help.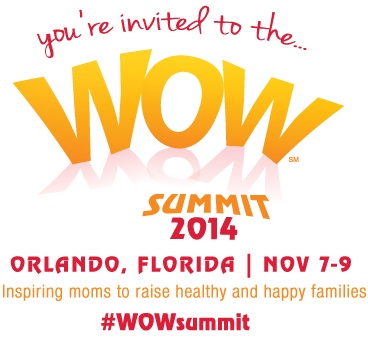 WOW Summit is being held in Orlando – hello Disney freaks! This is perfect for you and me! – at the Carribe Royal resort. My parents and kiddos will be enjoying the amazing pool and water slides while I am getting my learning on.
WOW Summit has some pretty amazing sponsors, there will be a lot of chances to win prizes (inside tip: they are giving away 50 NUK baby food & smoothie makers!), and a swag bag worth over $150. I can say, with quite a bit of confidence, I may be beefing up this giveaway before it ends!
If you don't want to wait, you can still secure your own spot of the Moms Meet WOW Summit! I'd love to see you there!
Ok, ok, back to the giveaway!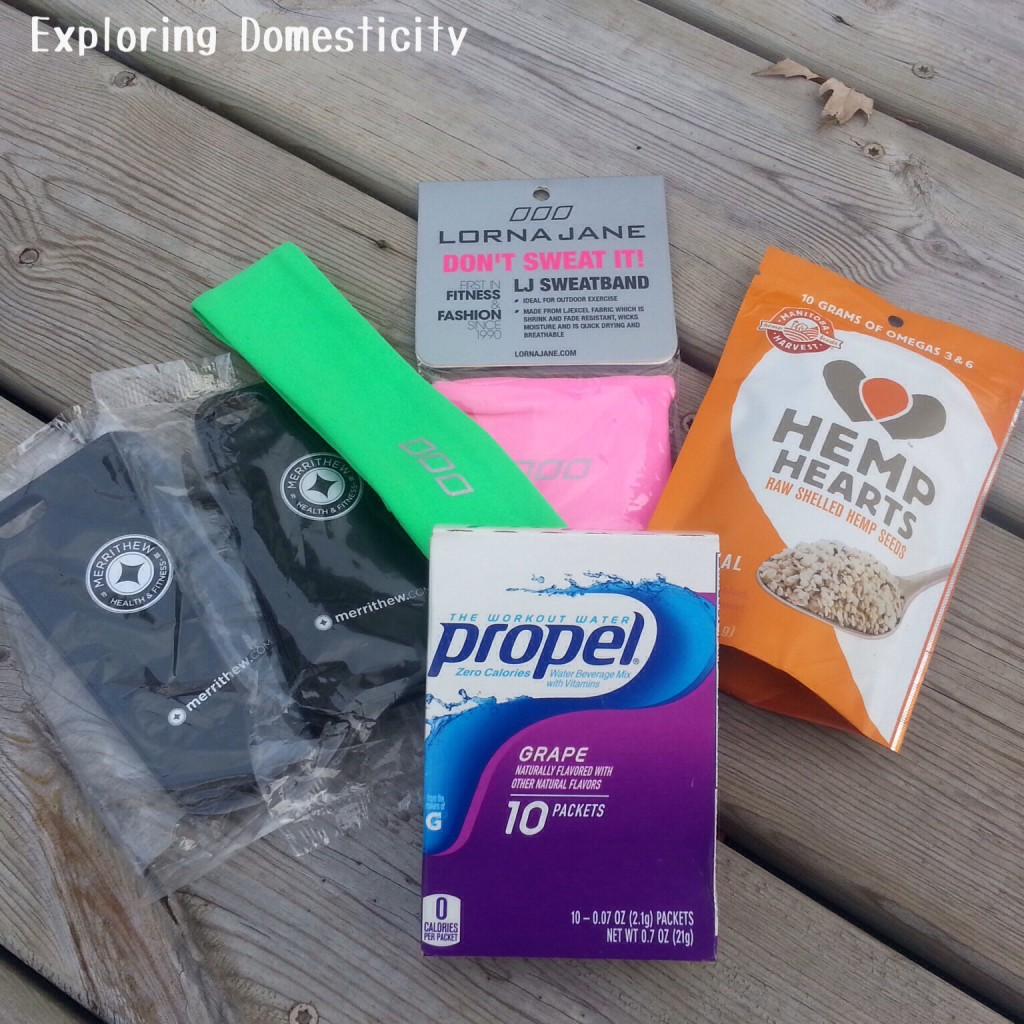 Keep checking back for new items added to the giveaway and enter below!
Disclosure: This giveaway is not endorsed by any of the companies mentioned and I recieved no compensation for this post. I've gathered these items myself and grouped them together to giveaway on Exploring Domesticity. Giveaway is open to US residents only, and the winner will have 48 hours to respond with their mailing address or another winner will be chosen. I do not receive any commission for those of you who register for Moms Meet WOW Summit; however, they have offered some awesome perks to those of us bloggers who chose to attend!
And, remember, this is a giveaway hop! There are so many other great things to win, so visit the other bloggers, and good luck!