My husband got me a new phone.
He was convinced, since I spent so much time on it, I needed something larger than my iPhone.
Oh, it's larger alright…!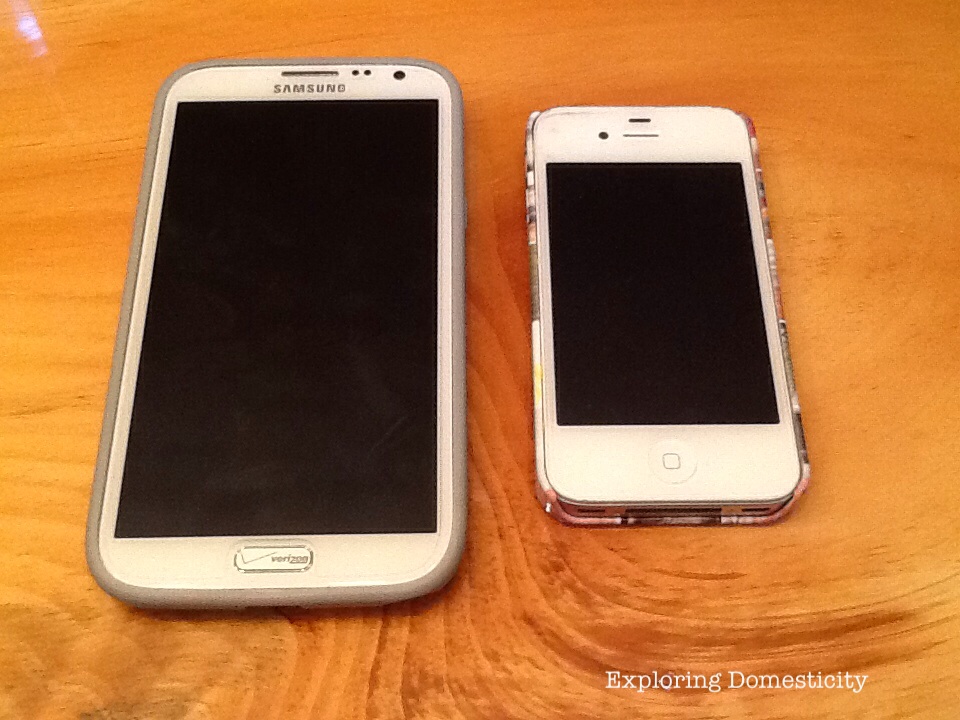 My first thought when he told me the surprise?  How am I going to run with that enormous phone???
He looked it up and there is an arm band to fit that thing, but hold it up to your arm and try not to laugh!  I have large arms too (nope, not from muscle either…), I can't imagine a smaller girl trying to run with that big monstrosity strapped to her little arm!
I ruled the whole arm thing out of the equation, and knew it was time to try a FlipBelt.  I've been looking at them for a while now and finally had an excuse to buy one. Luckily the great folks at FlipBelt sent me one free of charge for a review, but I may have to buy one in a second color because I couldn't decide…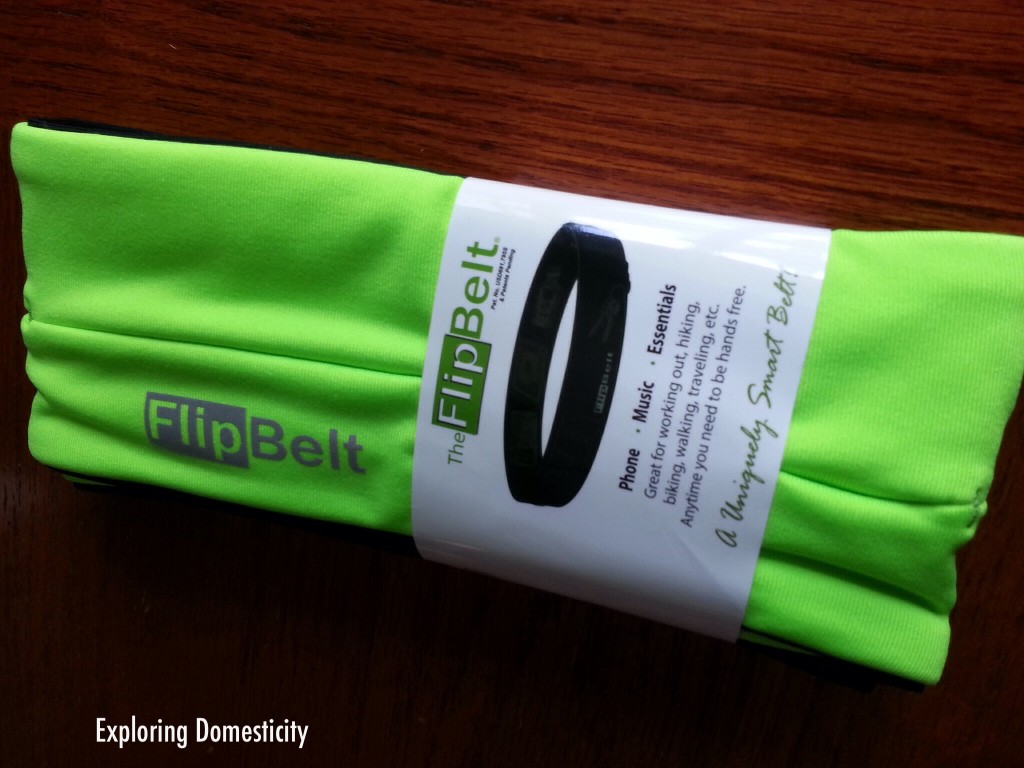 I was so excited for it to come!  I kept looking at the website, and then I noticed that there is only one phone that they say doesn't fit… The Galaxy Note II…  womp, womp…
So, I still decided it's worth a shot or I will be handing that new phone right back to my husband.
I immediately ripped open that package and shoved that huge phone inside one of the pockets.
It fit!!
It's a tight squeeze, but it holds it just fine and feels completely secure! I have had a moment or two when I was trying to slide it back in quickly and it got stuck because I wasn't going in straight, but it's becoming second nature.
It is so much more convenient to carry the phone down on my waist!  I love being able to slip the phone out to change the song, instead of struggling with the thing on my arm.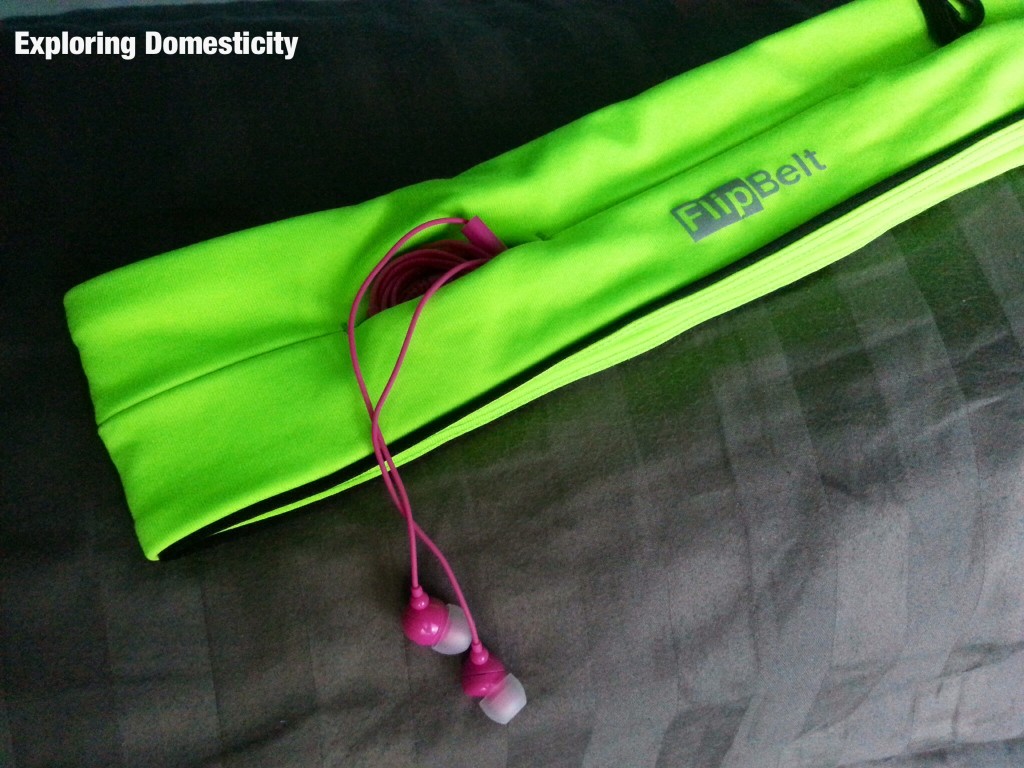 I also love to store items in my FlipBelt when I'm not using it.  I used to spend 10-20 minutes looking for my earbuds before a run since my little ones like to play with them.  Now, I put them inside the FlipBelt and they haven't found them yet!!  I even keep a headband in there in case I need something in the middle of a run!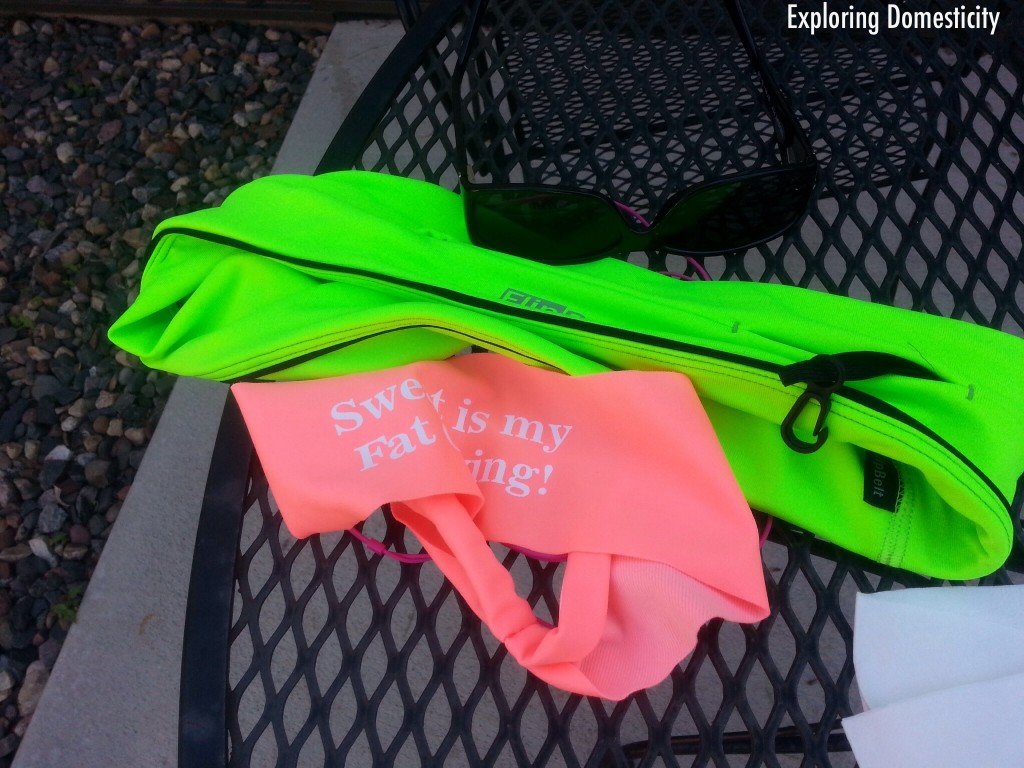 I don't run with a key, but I love the little pocket with a clip for a key – such a smart idea!
The great thing about it is that the belt doesn't move while I run. This is especially impressive since I have quite a bit of baby belly flab that likes to make it impossible to keep my pants up, but the belt stays put! I used to have a belt that was like a small fanny pack and I could never keep that thing in place!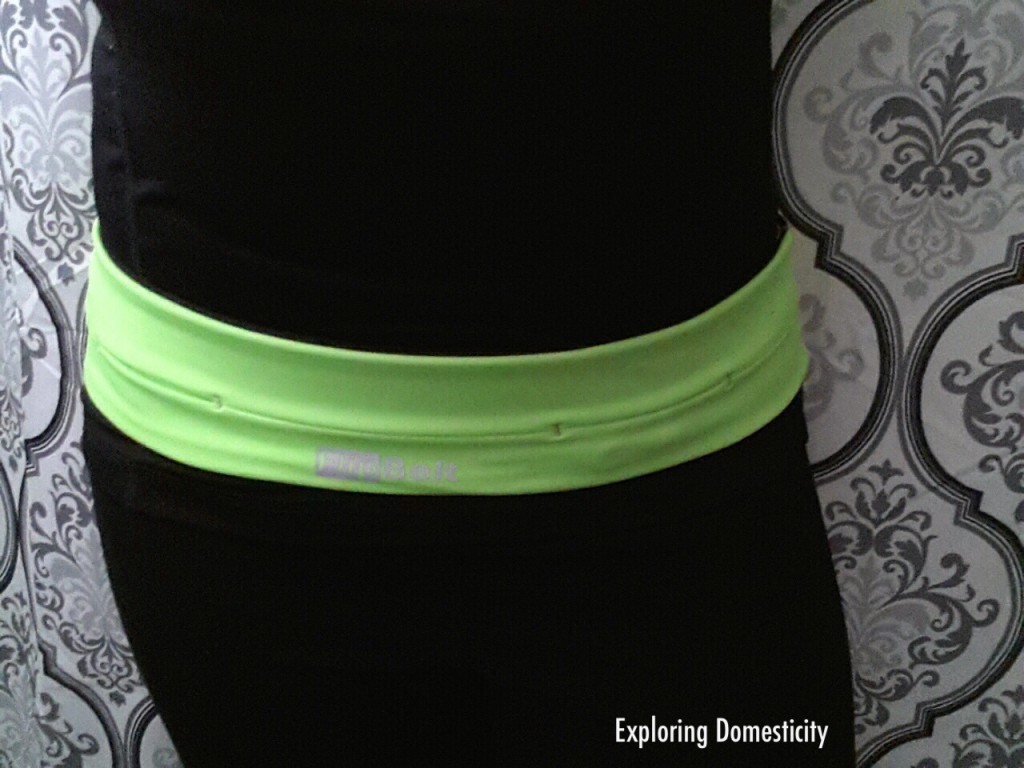 I am completely in love with my FlipBelt!
Do you want to win a FlipBelt of your own???
Well, I don't have one for you… BUT… if there is enough buzz around this review they may give me one to share!
So, this is my plea – share this post on Twitter, facebook, Instagram, Google+, or Pinterest – or a bunch of them!  The folks at Flipbelt have been pretty awesome so far and maybe we can get you guys one.  Because it's awesome, you're awesome, and you deserve it!!
Just because I'm nosy… Leave a comment letting me know where you shared and what color Flipbelt you'd get. I couldn't decide between the green and the aqua.
Share, share, share! Let's get you one too!!