All serial list makers raise your hand!  *both hands are raised here*
This is the easiest ways to cut down on the number of lists you make and keep everything organized all in one place. Also, it gives you the opportunity to look back over time and recognize key patterns which can help in the long run.
The possibilities are endless! You can list healthy habits, cleaning areas, business goals and duties, meals for meal planning, etc. It's so easy and works for anything that's important to you!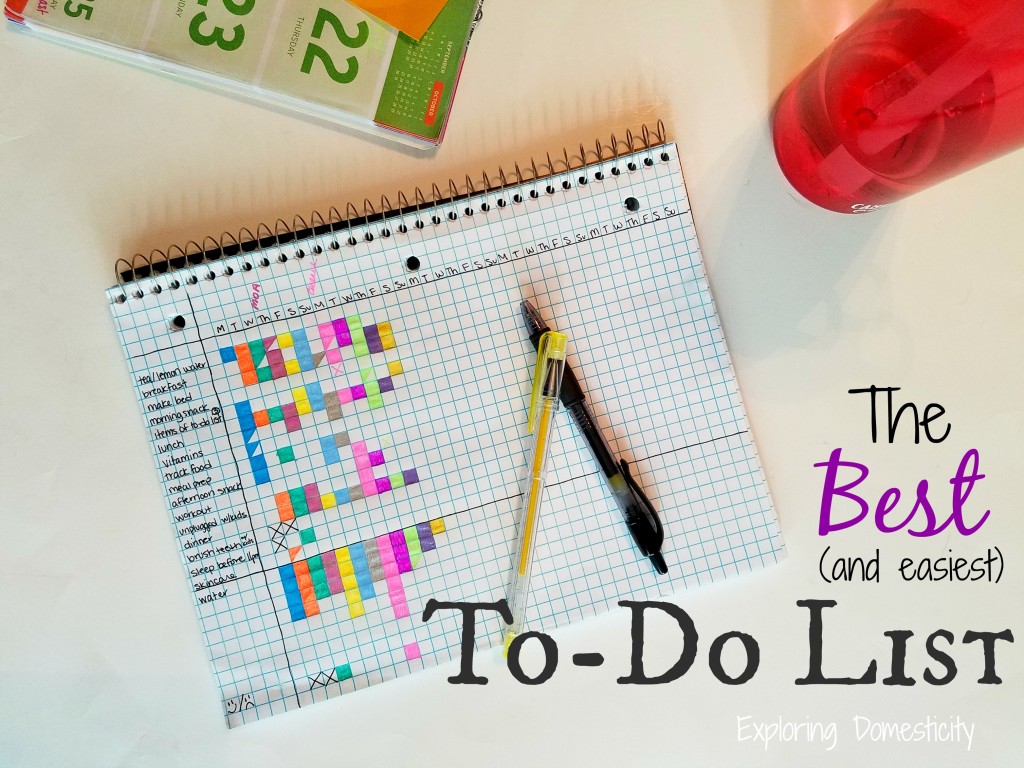 This post contains affiliate links. If you make a purchase through the link, a small commission will go toward this blog with no affect on your purchase price. Thank you for your support!
If you remember from waaayyy back, I had a chart I was using to track healthy habits and help me recognize patterns. I liked it, but it wasn't exactly what I was looking for…
Have you seen all these awesome bullet journals posted around Instagram? I don't know the exact science behind a bullet journal but, as someone who makes a million to-do lists and even draws a box to check off, I knew this would work so great for all of my reoccurring to-dos.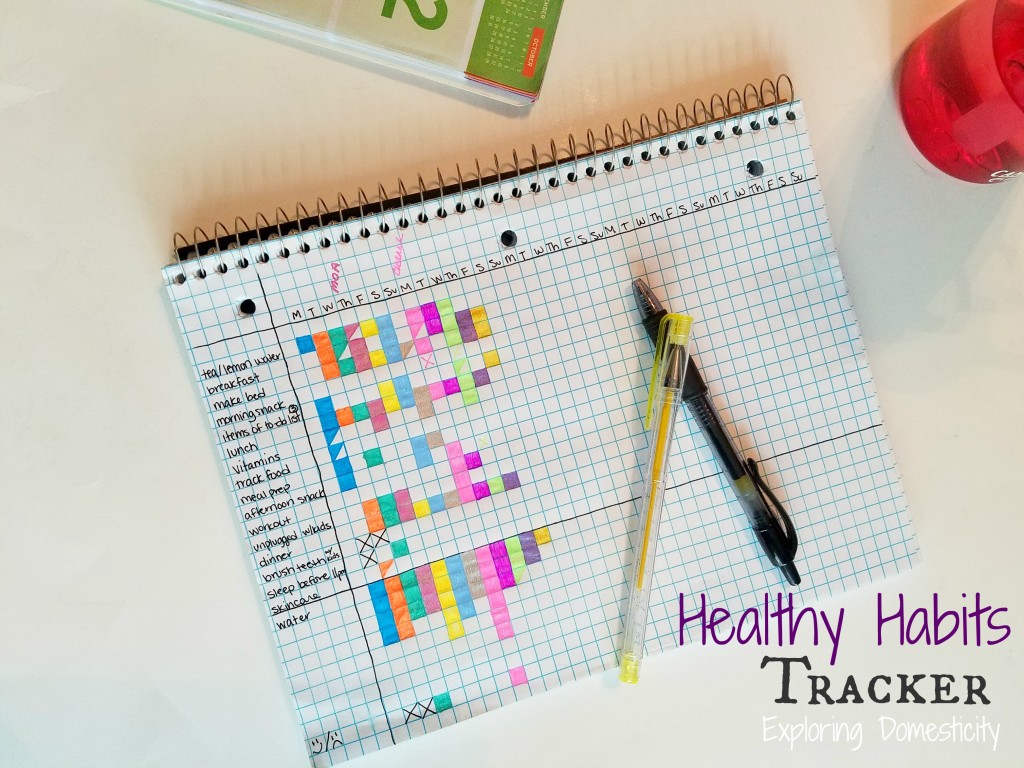 First step: buy a standard graph notebook.
I got one from Walmart and it wasn't too easy to find one in a spiral notebook, but I finally did. I also found a similar graph notebook on Amazon. I went for simplicity because I was overwhelmed by the bullet journals online, but have you seen how cute they are!?! I love this journal with the dots because you can make your own lines and keep the other areas very neat for labeling or writing. This bullet journal is all set up for you with a really smart key and different areas all laid out. There is even a pretty Alice in Wonderland journal.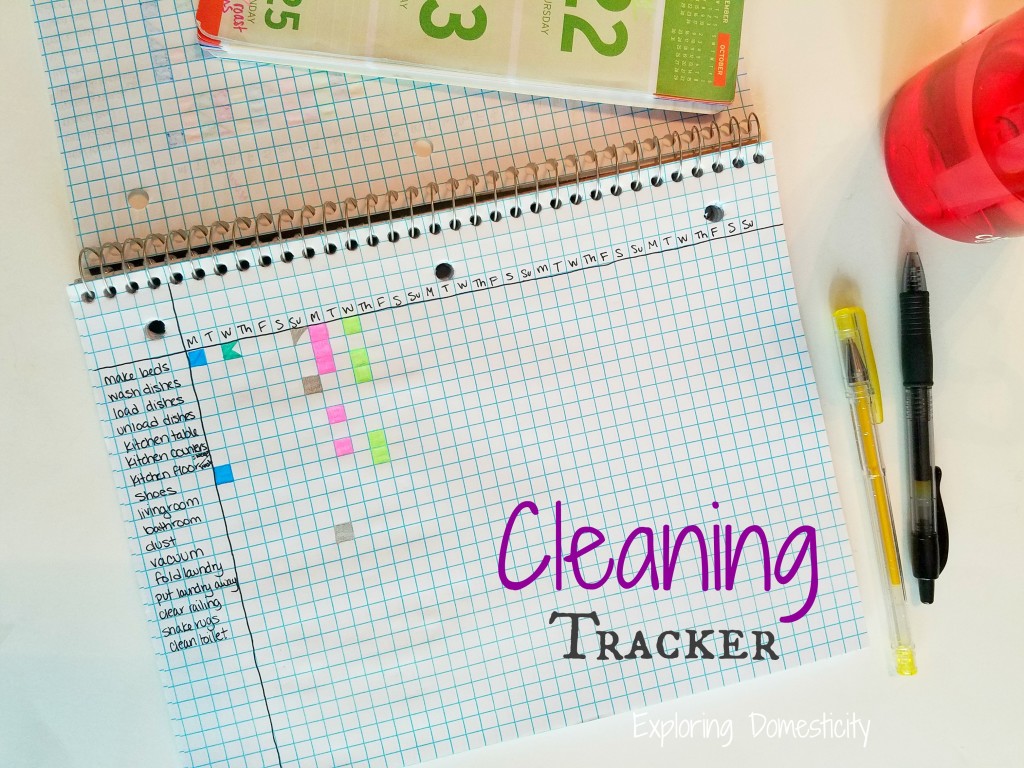 Next step: Decide what you want to use it for.
I noticed that my to-do lists always involved certain healthy habits I wanted to focus on, cleaning or organization, blogging or business/personal development, and meals.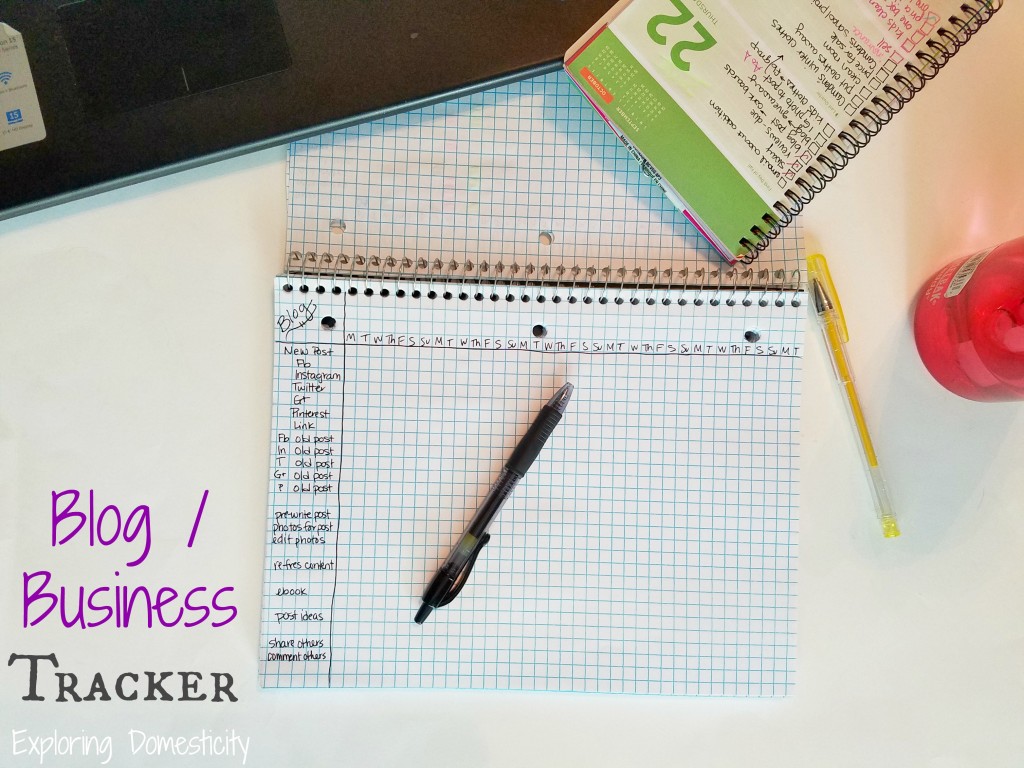 Third step: Create and organize your lists in the way that works best for you.
The graph paper is the best blank canvas. You can make it work for you in any way that you want. I decided I wanted to take the items that are always present on my to-do list and create a running to-do list that I could track easily and notice patterns over time.
I started with my healthy habits tracker. I didn't spend too much time on it and just started writing down things that I felt were important. The great thing about just using a notebook is that it's just a piece of paper and I can change it whenever I want. I've already noticed a few things I'd like to add for the next time.
After listing all the things I wanted to track, I listed each day across the top until I ran out of room. I used five of the blocks for my list, and my standard size notebook had room for about 5 weeks of tracking.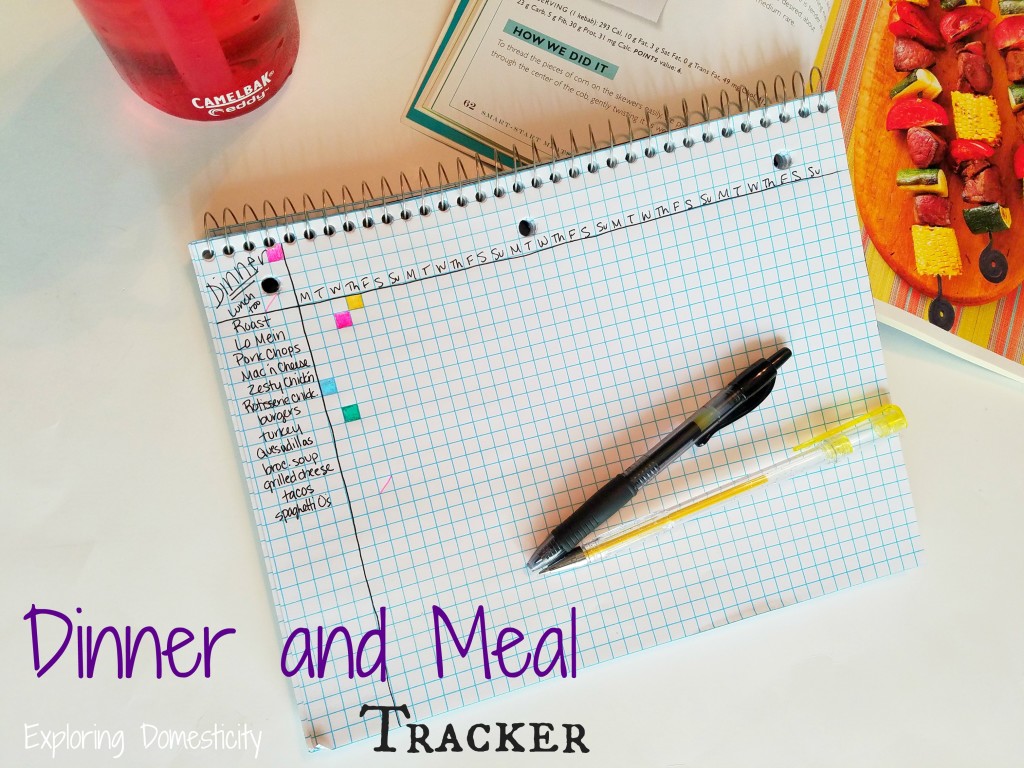 Last step: Use it
Start filling in your boxes. If you'd like more of a system, you could use a code similar to the one on this bullet journal I talked about earlier.
I'm a sucker for colored pens, so I choose a different colored gel pen each day and just fill in the boxes as I check them off my list. Usually, I'm an over planner and hardly get anything done because I want it just right. I had thought about having a little key for different, but I decided to jump right in and get a sense for what I wanted as I went. I stared to fill things in halfway if I had only gotten a start on them. This helped me see how I could indicate different ideas in the box, and showed me when some of the behaviors listed weren't specific enough. It's still a work in progress, but I think this is an area where you just have to find out what makes sense to you and will be easy enough that you will use it.
How about you?
Are you a list maker? Do you have a bullet journal now? How do you use it?

More Like This


Find Them Here