What is your Wellness Wish?
If you could wish for anything to help you on your health and wellness journey or help you keep up your healthy habits, what would it be?
...and how ecstatic, blessed, touched, etc. would you be if someone granted that wish?
I got the opportunity to find out, and it has been amazing!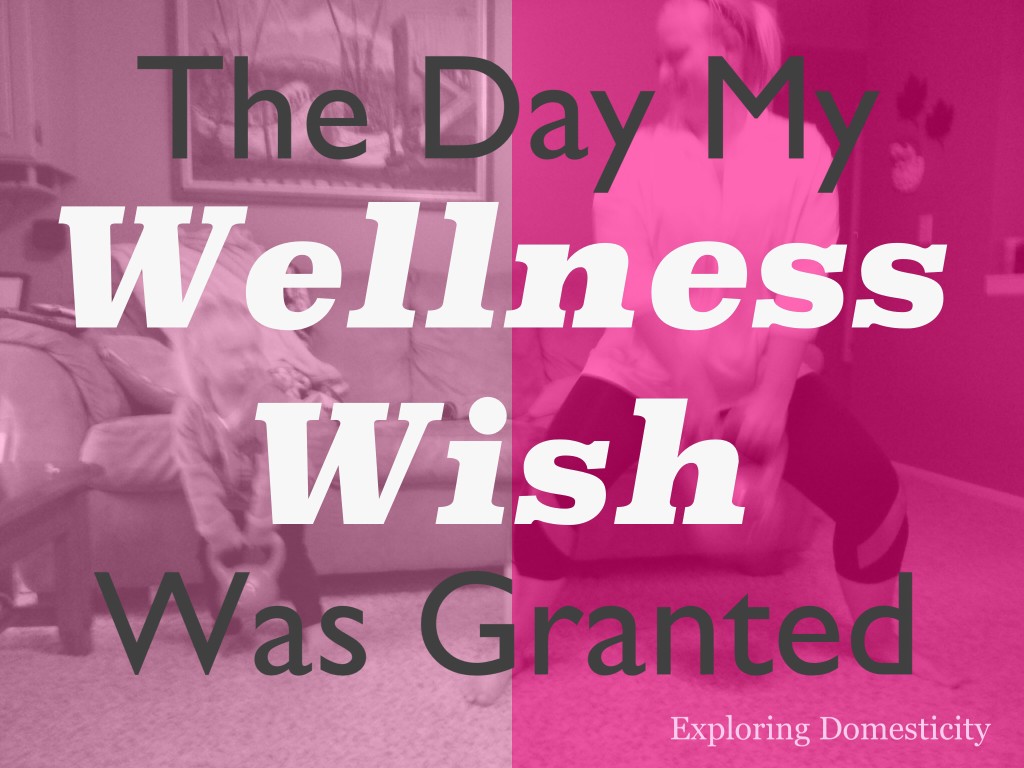 Let's start at the beginning…
A couple months ago I was invited to join a Facebook group by Kohls focusing on health and wellness.  Since Kohls is my go-to store and I LOVE it, it was a no-brainer!
Right off the bat Kohls was so generous and a very supportive and engaging group was formed.  I felt so fortunate to have been invited!
What is your Wellness Wish?
Although I have many wellness wishes (RunDisney race, nutrition lessons, visit the Biggest Loser Resort, etc.), my immediate answer was, "a personal trainer to come to my house with a babysitter."
To me, that was the ultimate!
As a busy Momma who stays home with a 2 and 3 year old, works 15 hours a week from home, and spends about as much time with this blog and dreams of starting a business to help people, it has not been easy to do it all on my own.  Between busy mornings, transporting my son to preschool for a couple hours, picking home up, lunch time, working through naps, cooking dinner, getting the kids ready for bed and working until midnight, there isn't much time for anything else. I used to love group fitness classes but the I would have to find, not just an hour for the class, but another hour for getting the kids ready and transportation.
I couldn't think of another way to make it work with our schedule, or a better way to learn how to achieve my health and fitness goals.
We're granting your wish…
Soon after sharing our wellness wishes, I noticed that some people were getting their wishes granted. As one person got new hiking boots and another got new kitchen supplies, I was kicking myself for not choosing from the Kohls catalogue!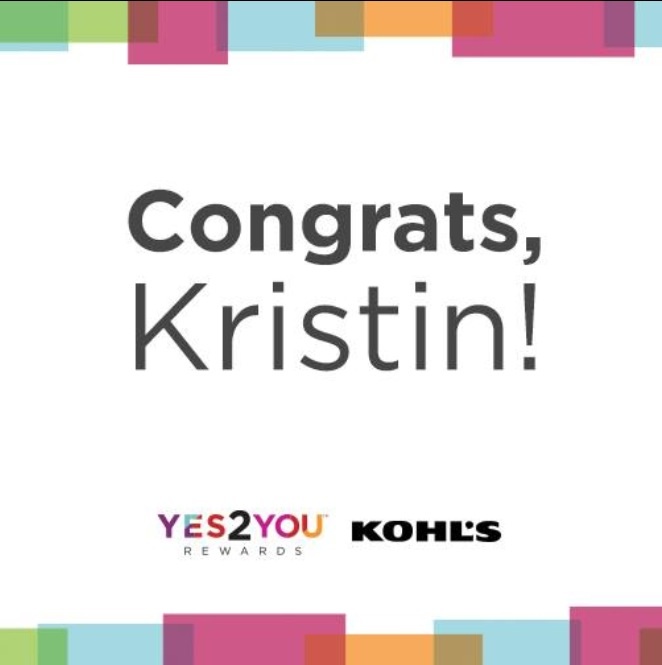 I didn't give it much thought, but while we were in Florida in November, I had just posted a picture of my kiddos and I staying active together and I got a message that Kohl's would like to call me. My first thought was that Kohls wanted my adorable kiddos for catalogues or commercials…
I was so eager for that call and when they told me they were granting my wellness wish, I nearly fell over!  It was an amazing thing to hear that I was getting the opportunity to have a trainer come to my house!
Just one more thing…
With my first phone chat with my trainer, Addie, I knew what an amazing experience it would be.
And then she dropped a bit of a bomb on me…
Kohls was coming with a film crew to film my first session and spend two days with me and the kids! What!?!
We had just come home from a month away, our kitchen was torn apart while we were remodeling, and I was so behind with work… It was a shock to say the least!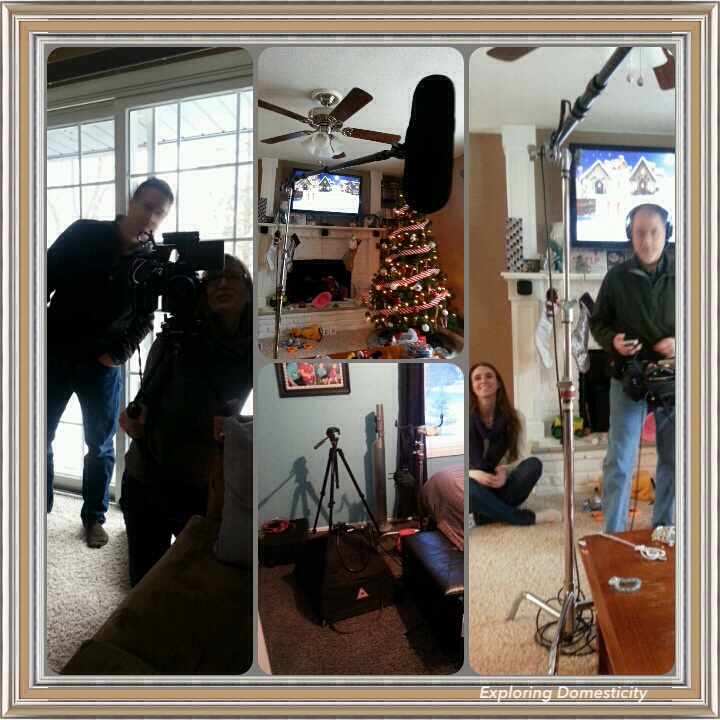 It was also a lot of fun. Everyone who came I have no idea what will come of the short video, but I know a lot has already come from this past month with Addie!
Granting my biggest wish: setting a healthy example for my little ones
In the past month I have learned so much! It feels amazing to know that I am making lasting changes and the kids are watching and learning.
Addie is wonderful and has helped me with nutrition, has showed me how many excellent exercises I can do in my own home, and has answered all of the questions I have had.
It has been a dream and I am so grateful!
I am also grateful for the change I can see this experience making in our lives. The kiddos have each joined in on a couple workouts and it has been the most rewarding to see how these changes have been rubbing off on them.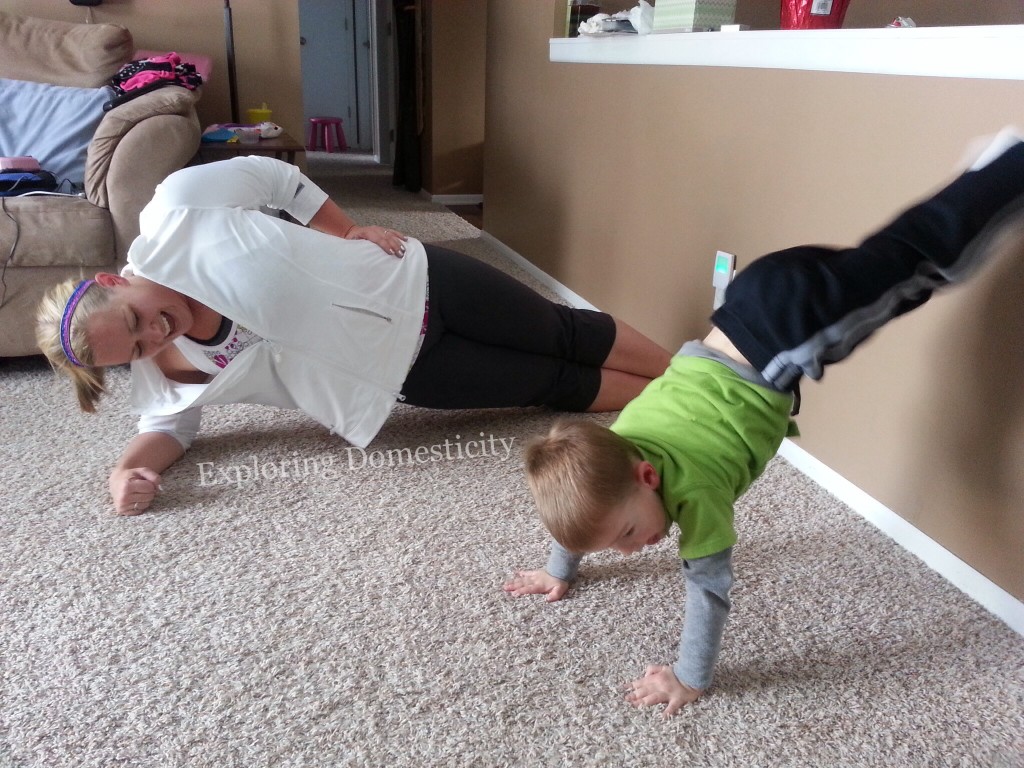 I can't say enough about how much this means to us or how fortunate I feel! I am so thrilled with being down 9.4lbs of body fat and up 3.9lbs of lean muscle, but I am even more thrilled with what this means to our family!
What would your Wellness Wish be?
Share below because I really want to hear it!