I can't remember when I saw this tip, but it has been one of the best tips I've ever received!
This

snack

can make you feel great about what you're giving your kiddos, it's

healthy

, tastes good, it's

quick and easy

, buys you time, and it's fantastic for little ones, especially those who are teething.

Any ideas? Check out this Sunday's Sunday Shortcut and let me know if this is a snack your kiddos enjoy!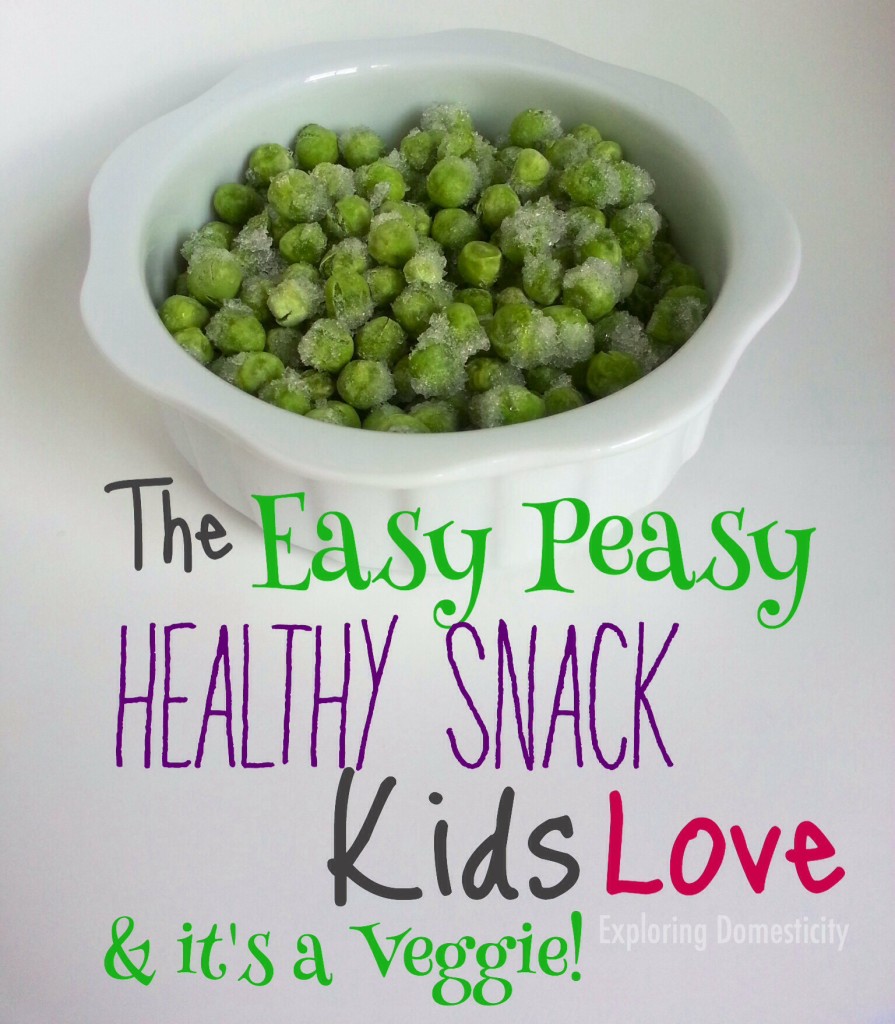 This is a quick snack that has been my go-to whenever the kiddos are hungry, I need a distraction while the rest of dinner is getting finished, or I want something that they can eat on their own without making a huge mess.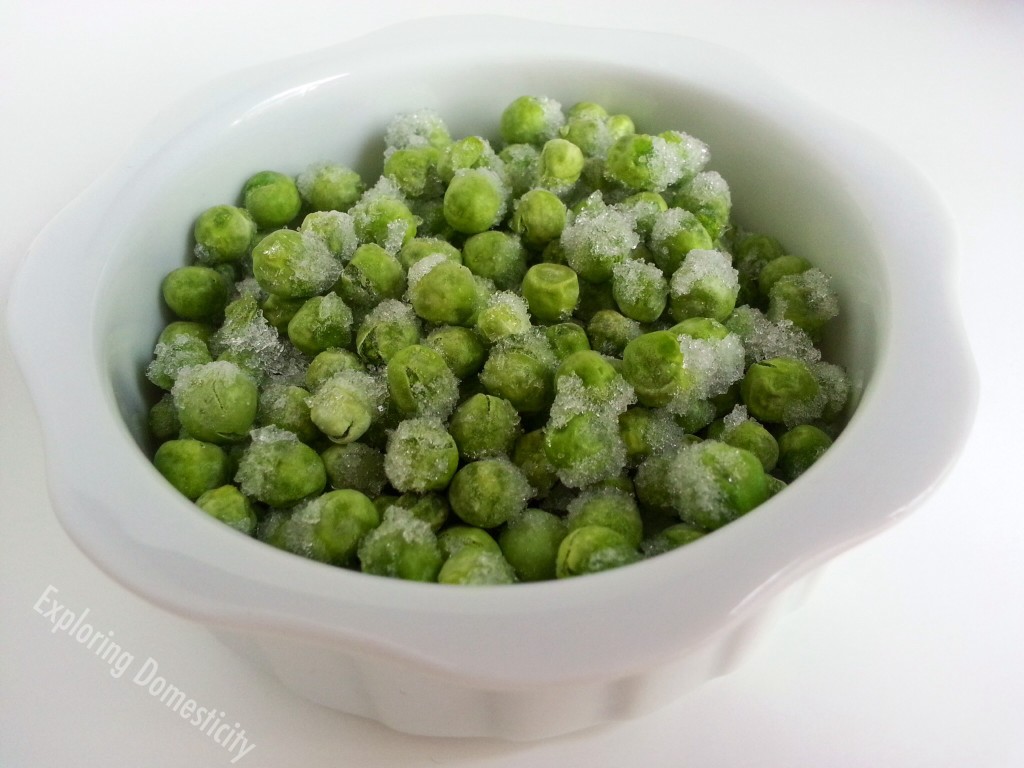 Frozen peas were my go-to when the kiddos were younger and even my picky eater step-daughter like them! Seriously, give them a try frozen – you will be shocked at how much sweeter they taste than when cooked!
We like these organic peas from Aldi and I try to make sure they are fresh and don't have time to get all frosty – like the ones pictured, I dug those out of the bottom of the freezer.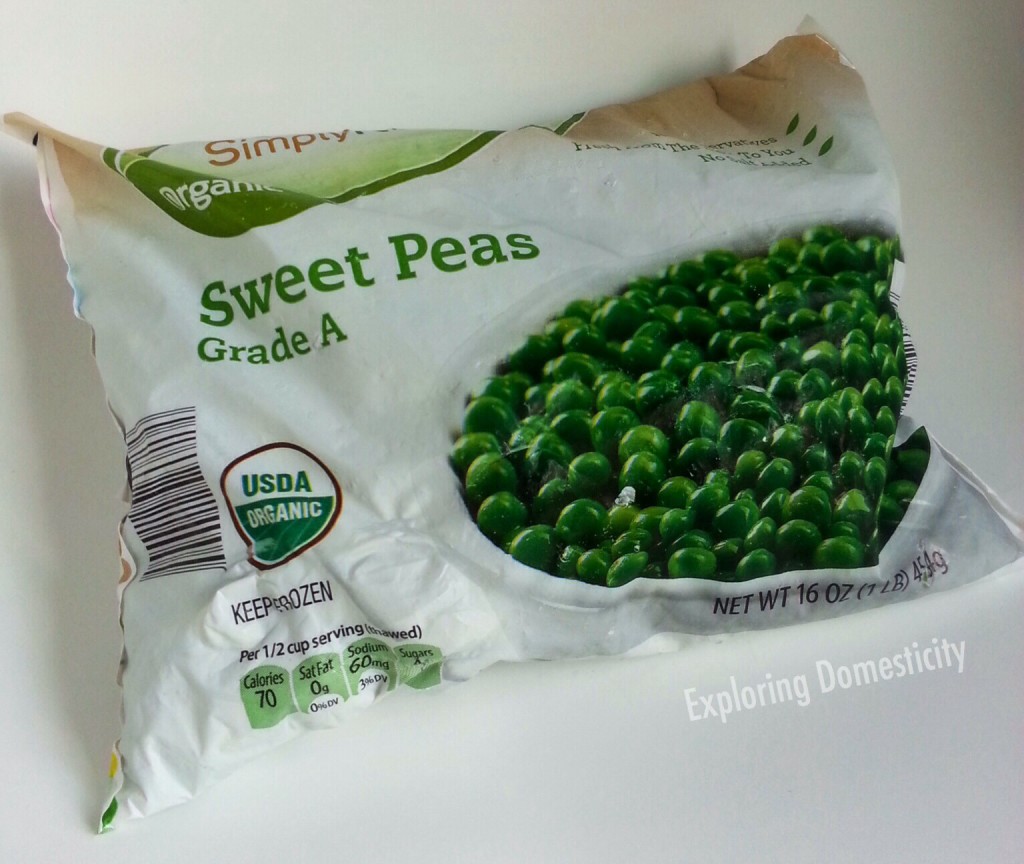 Reasons Frozen Peas are the

BEST

Snack for Little Ones
Take them out of the freezer and pop them in a cup. No prep required!

Great finger food for little ones

Not messy or sticky

Kids love food they can eat themselves

Cold for teething little ones

Too small to be a choking hazard

No worries about spoiling their dinner because it's a healthy veggie!

For some reason this is totally sneaky and kiddos don't know they're eating veggies

Kids love them!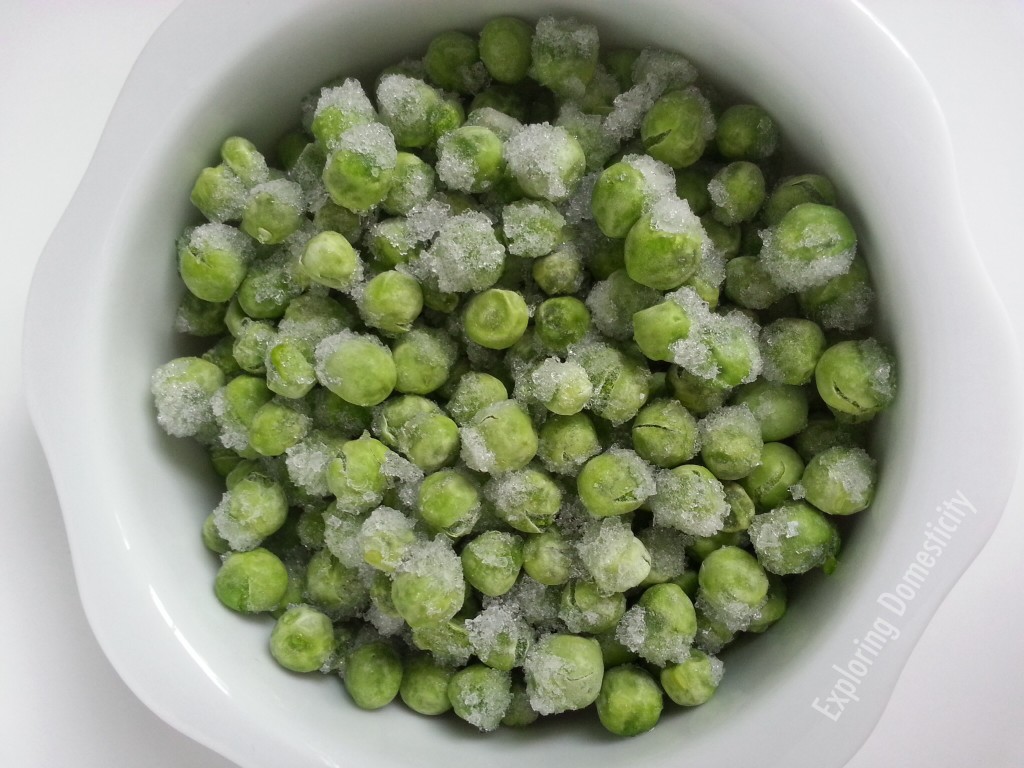 Have you tried frozen peas with your little ones? Have you tried them yourself? 
Do you have a super easy to-to healthy snack for the kids? Let's hear it!