If asked, I would say I'm not a soup person.
However, there are two soups I can't get enough of and I'm sharing one today.
The funny thing is, I also consider myself a person who is not big on tomato-based recipes.  This is tomato-based soup, full of veggies, and so delicious I can't get enough of it!
This Turkey Veggie Barley Soup is so easy, so healthy, and SO tasty!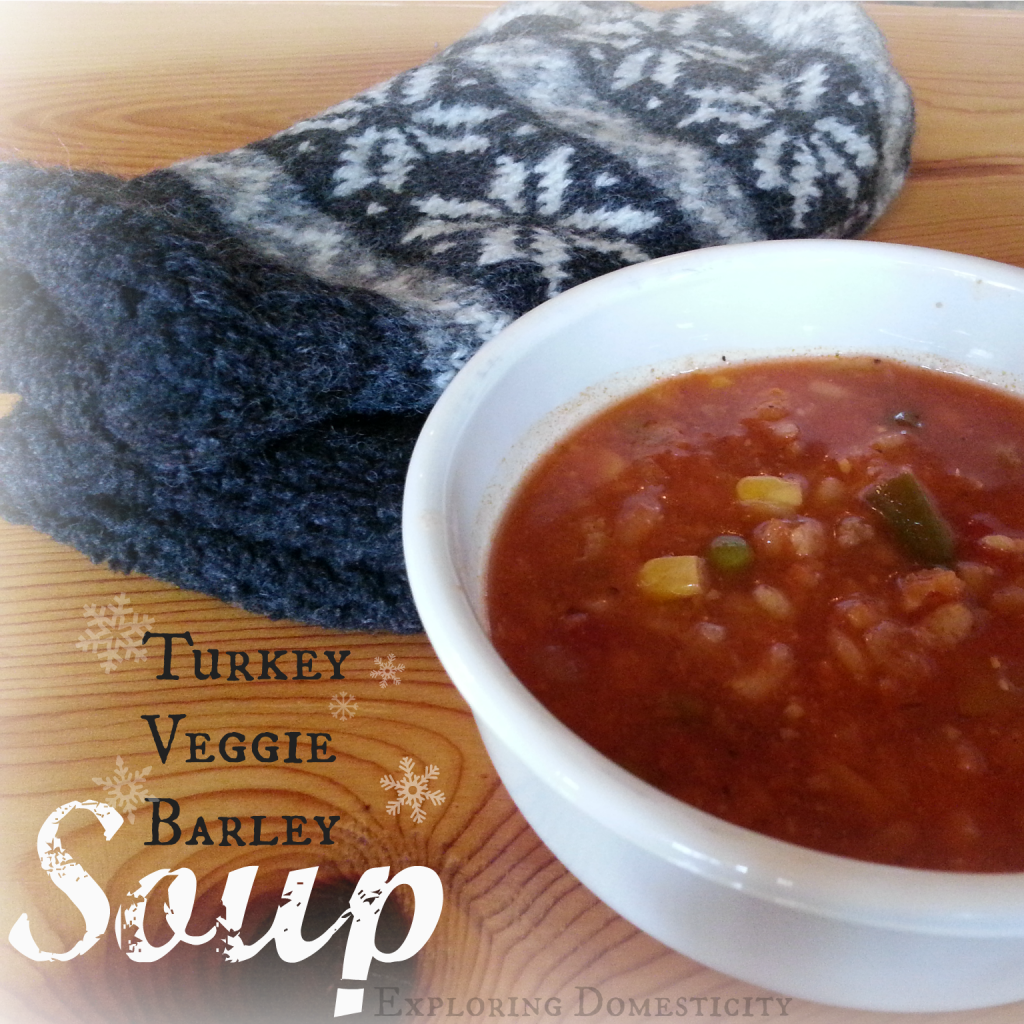 This soup is the perfect filling meal, metabolism-boosting snack, or a great addition to any meal.
Having this slightly spicy, veggie-packed soup on hand keeps me on the right track!  It's my secret weapon to keep in the freezer so I have something great to reach for when I need something quick or when I'm eating something different than the rest if the family (although, they love it too).
I can't believe how long I went thinking that it was complicated to make soup!
For some reason, I equated a long list of ingredients with a lot of work.  Not true!  Soup is awesome because all you need to do is cook a couple of the ingredients, throw the rest in the pot and wait!
I even realized how easy it is to make my own
chicken stock
not too long ago. 
Where have I been that I had no idea how amazing it is to stick something in a pot for a while and come out with something awesome!?!
This hearty soup is
loaded with veggies
, has a very small kick (
capsaicin boosts metabolism, y,know!
), and tastes great – even for this not-so-much-a-soup-person…
It has plenty of flavor and could definitely be made into a vegetarian dish by omitting the turkey and using vegetable stock.  Adding lentils
(check
out
those benefits!)
wouldn't be half bad either!
This soup is my mom's recipe, so this is what I had to go on.  I'll try to get a little more detailed and, of course, as my mom always does, changes were made along the way.
Turkey Veggie Barley Soup 
Makes approx. 32 servings, 1 cup each
Ingredients
1 lg onion, chopped
2 cloves garlic
1 pkg ground turkey (I used 16oz Jennie-O 90/10)
1 bag frozen vegetable mix (we used carrots, corn, peas, green beans)
4 oz wine
1 lg can diced tomatoes
1 cup barley
1 lg containter (48oz) V8 Juice
1 lg can chicken stock (about 4cups)
2 packets of your sweetener of choice
1 tsp red pepper flakes
1 tbs garlic powder
1 tsp oregano
1 tsp nutmeg
Directions
Cook onions, garlic, and turkey until the turkey is cooked through
Add everything else to the pot and stir
Cook on low 3-4 hours
MyFitnessPal calculated nutrition info…
Calories per serving (1 cup) 85
Total Calories 2,723
Fat per serving (1 cup) 13
Total Fat  419
Pretty great, right!?
It may seem like a lot of ingredients, but shopping would be the hardest part.  All there is to the recipe is cooking up three ingredients in the pan and adding the rest to the pot to simmer!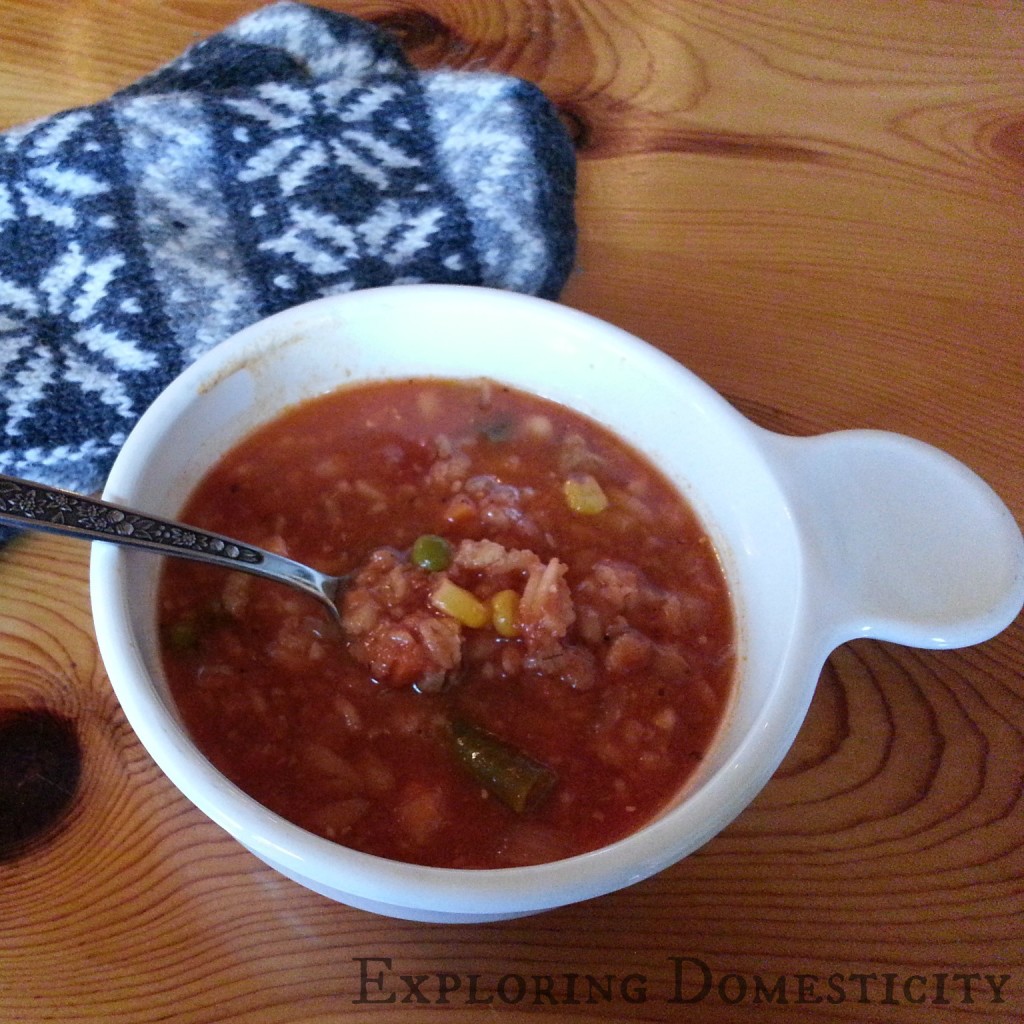 Delicious!  Perfect for a filling meal, a metabolism-boosting snack, or for filling up a bottomless pit like my husband!
Are you a soup person?  Do you have a favorite amazing recipe that I can add to my go-to soups?