Do you have a little superhero at home?
If your kiddo is anything like mine, you are always being asked to tie a cape around their back or tuck a blanket into their shirt. This game is the biggest pain in the tush for us parents because we are constantly re-tying, re-tucking, or fixing those things!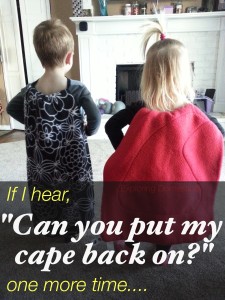 Such a pain!
I came up with a no-sew cape that can be made in two minutes with something everyone can find around their house! It also will never need to be tied and little ones can take it on and off themselves.
Freedom!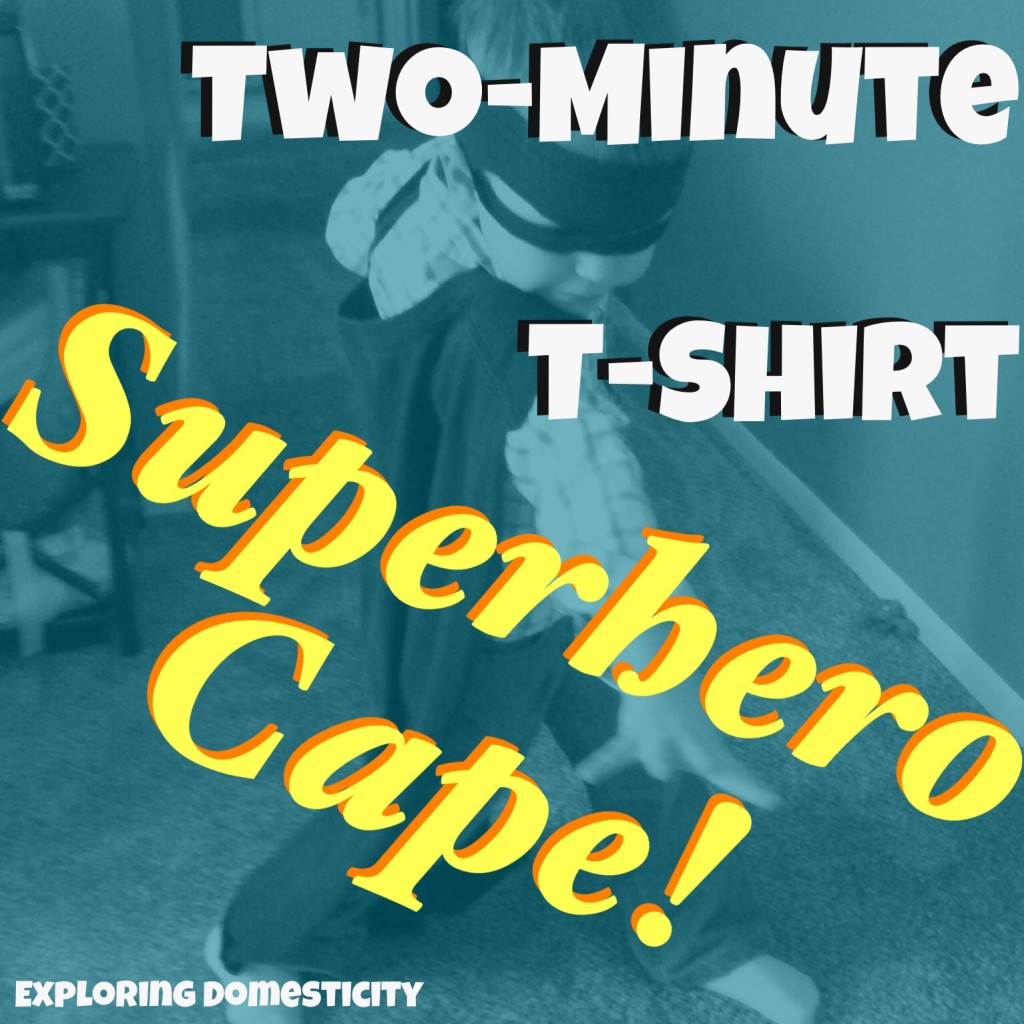 Two-Minute T-Shirt Cape
Grab an old t-shirt – it can have stains or tears all over the front or back because you only need one side! Depending on the length you want, any size will work.
I took a shirt of my husband's that had stains on the front.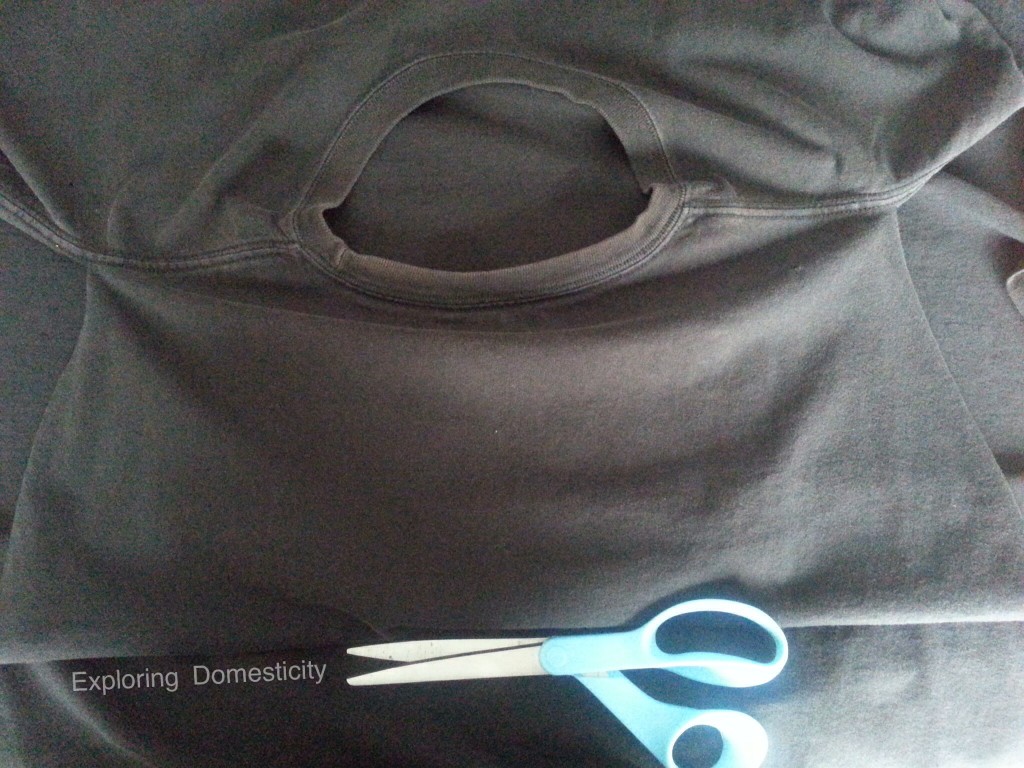 Turn the shirt so that the good side is facing up and cut up both sides of the shirt until you reach the arms.  Gradually angle to about the middle of the shoulder seams.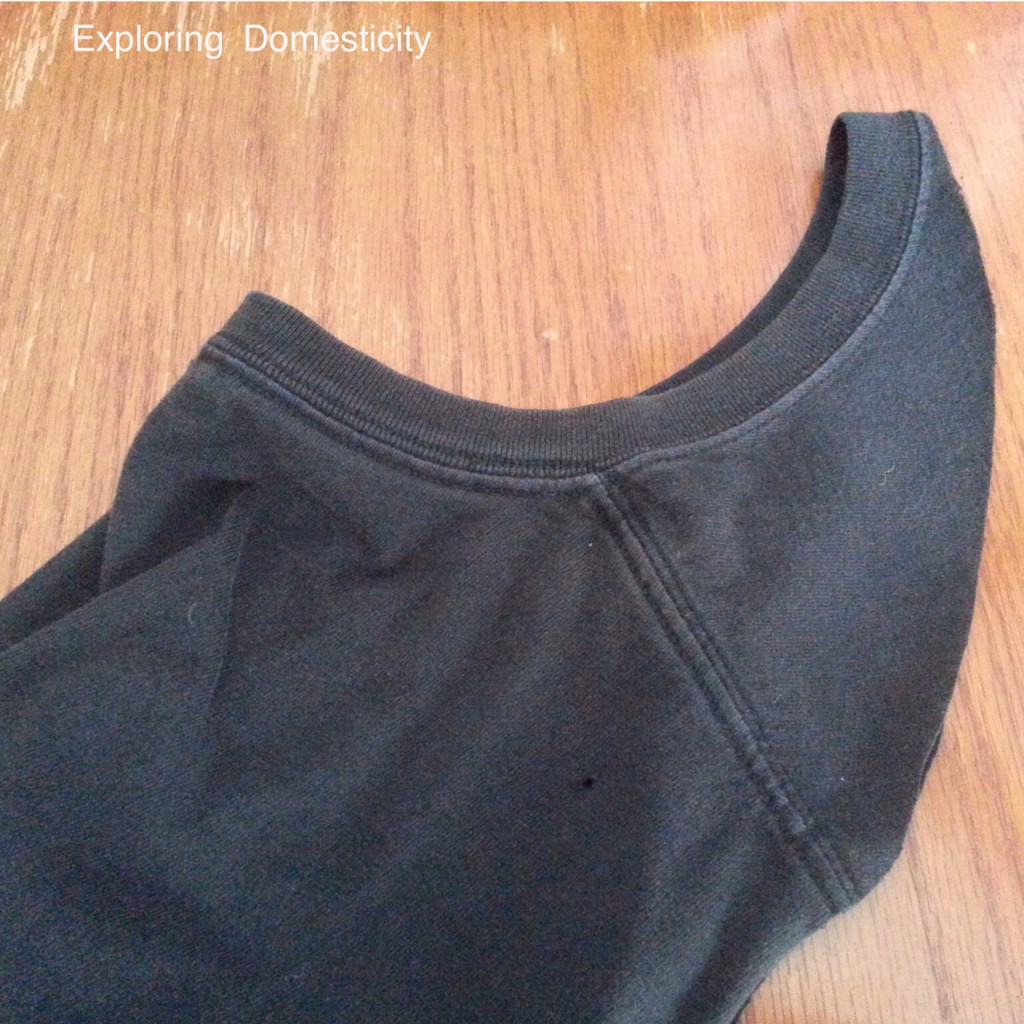 Then match up the cut sides and fold down the middle, matching up the neck hole. Cut to the front of the neck hole, leaving a bit of the top of the shoulders to help the cape lie better.
There you have it! In two-minutes, with just a t-shirt and some scissors, you have a cape your little one will love!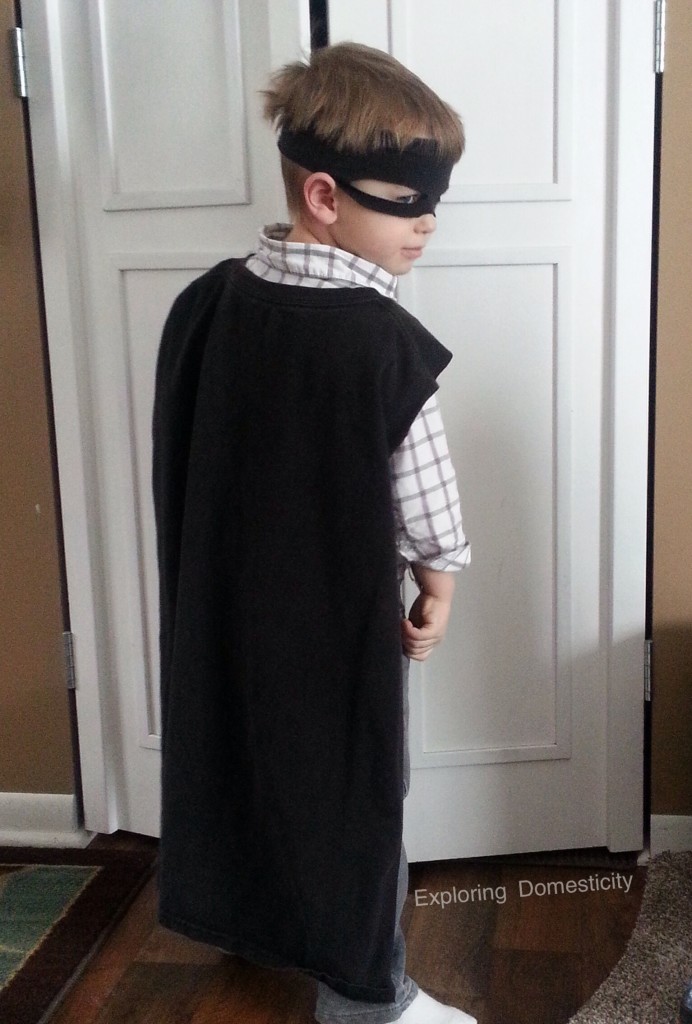 If you're wondering what to do with the rest of the shirt, fit one of the sleeves to your little one's head, trim, and cut two holes for eyes.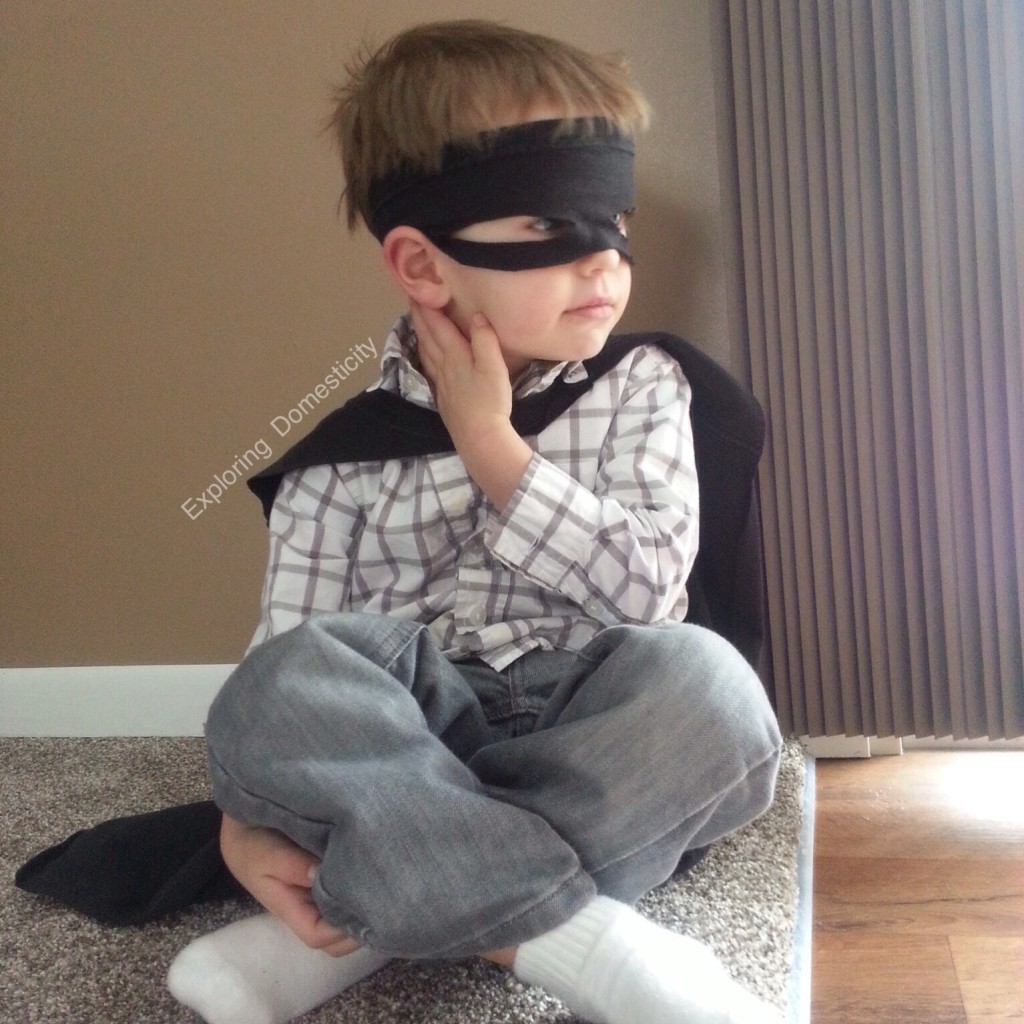 Instant superhero mask!
Now your little one is all set to fight crime and save the world!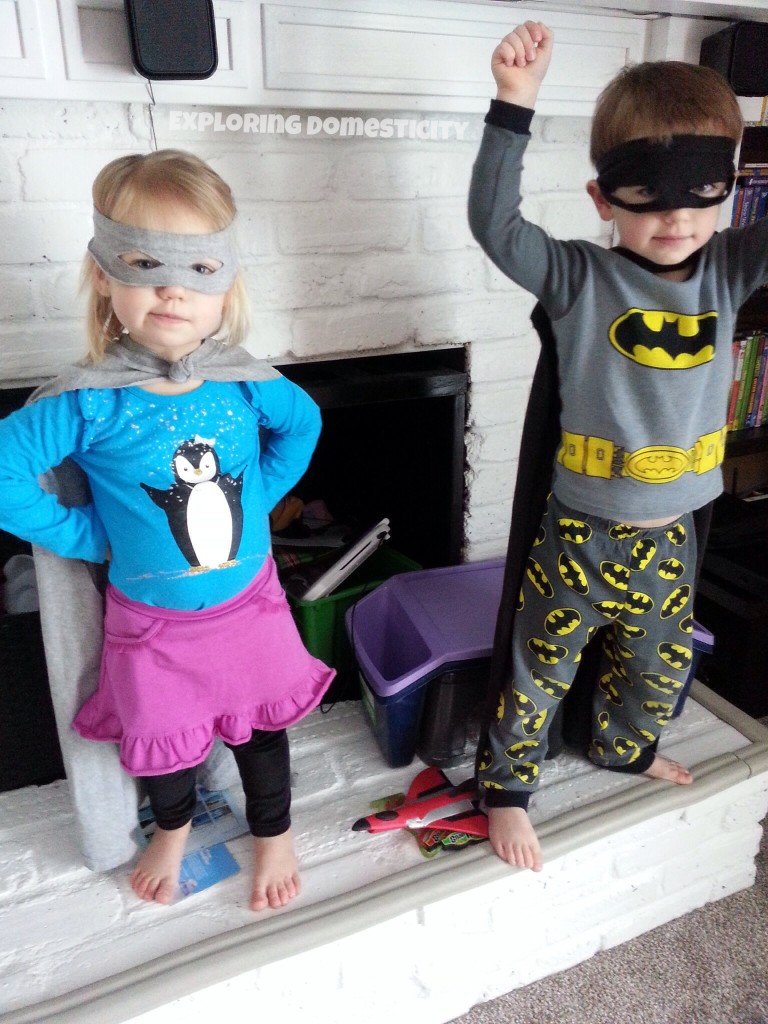 Do you have a little superhero at home? My little guy is Batman or a Ninja Turtle most days – what does your kiddo pretend to be?