Everyone wants to come up with the most thoughtful, unique gifts for friends and family. UnCommonGoods has unique gifts for everyone and even some that will double as party decorations as well.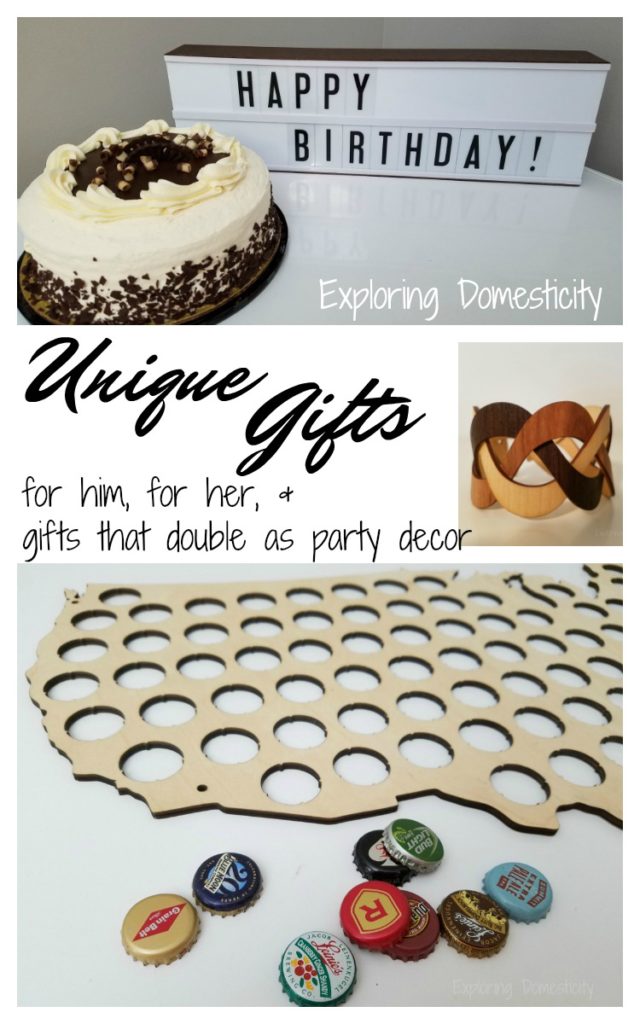 We received the product photographed from UnCommonGoods to help facilitate this post. As always, everything shared is our own honest opinion.
I'm always surprised each year by how busy summer is and how quickly it flies by!
It seems like there are always birthdays, wedding showers, housewarmings, baby showers, anniversaries etc… It's crazy!
In our family along we have our son's birthday in June, my husband and dad have birthdays in July, and my mom has a birthday in August. Not to mention, Mother's Day and Father's Day just passed. Summer is also the time for wedding showers, weddings, and all other things wedding.
It's crazy!
All of these activities also involve gift giving, and it can be so hard to think of unique gifts.
Uncommon Goods
I was recently introduced to UncommonGoods. They have really amazing and unique gifts! I could browse the website all day.
It is one of those companies you love, not just for their amazing products, but for the company itself. UncommonGoods is committed to creating unique gifts and goods that are friendly to the environment, animals, and people. Their mission is to support artists, and half of the items they sell are handmade, with most being made in the USA and many from recycled or upcycled materials.
The items are so beautiful, different, and fun. They really make for some of the best and most unique gifts for all of your summer events. I found gifts for myself, gifts for my husband, decor for parties, and unique gifts for weddings and birthdays.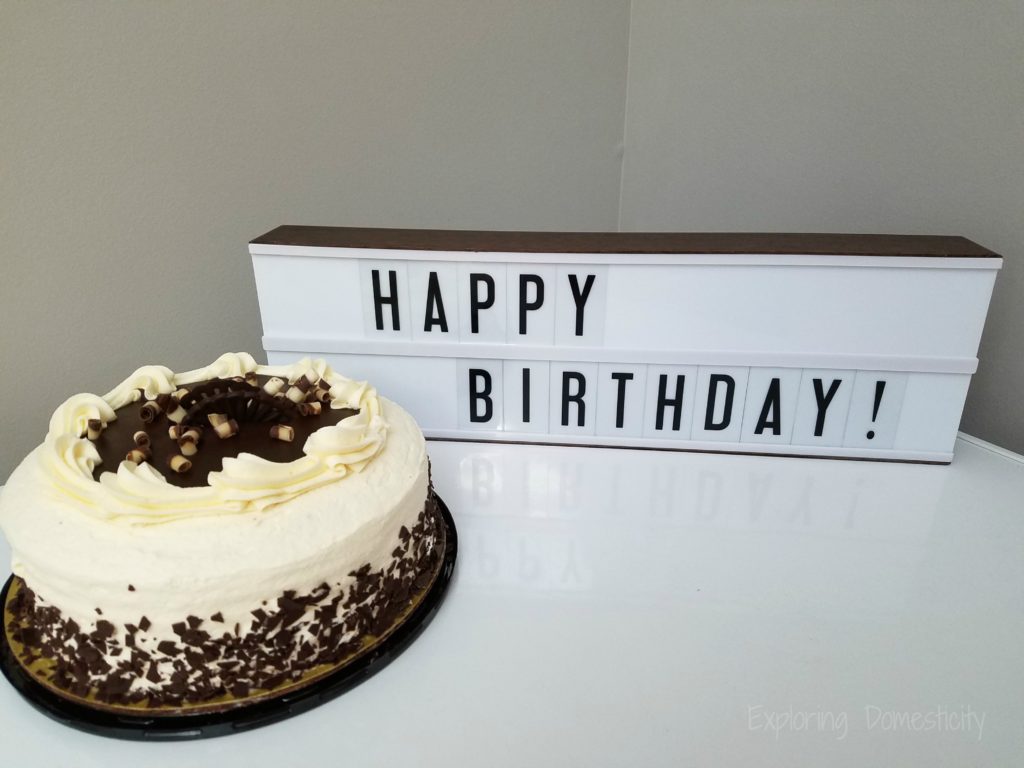 Unique Gifts that double as party decor
There are so many things on the UnCommonGoods website that would are unique gifts, and could also double as party decor.
Light Box
One of the first products I was drawn to immediately drawn to was the an awesome vintage looking light box.
I thought it would be an amazing decoration for our Johnny and June Wedding Shower coming up Labor Day weekend.
We've already used it for two birthdays since it arrived. It's such a fun, customizable way to add something personal to your party decor. Plus, they look great in the day and really light up and impress at night.
Other unique gifts I love that double as party decor

Unique Gifts for Him
Guys can be hard to buy for. I always get a block when I'm brainstorming for my husband or my dad. I get so many ideas for unique gifts for guys while browsing the UnCommonGoods website. They have so many neat products!
Bottle Cap USA Map
My husband keeps a bucket in the garage that is full of bottle caps.
I have no idea why.
This bucket has moved around with him and he has never done anything with them. So, when I saw this adorable USA map for bottle caps, I knew it was something I could get him that I also wouldn't mind putting in the bar when we finish our basement. Win-win.
Other unique gifts for him I love
My husband always has a toothpick, but never a Scotch-flavored one!
Obsessed with their phone? The Game of Phones is a scavenger hunt they can do with friends on their phone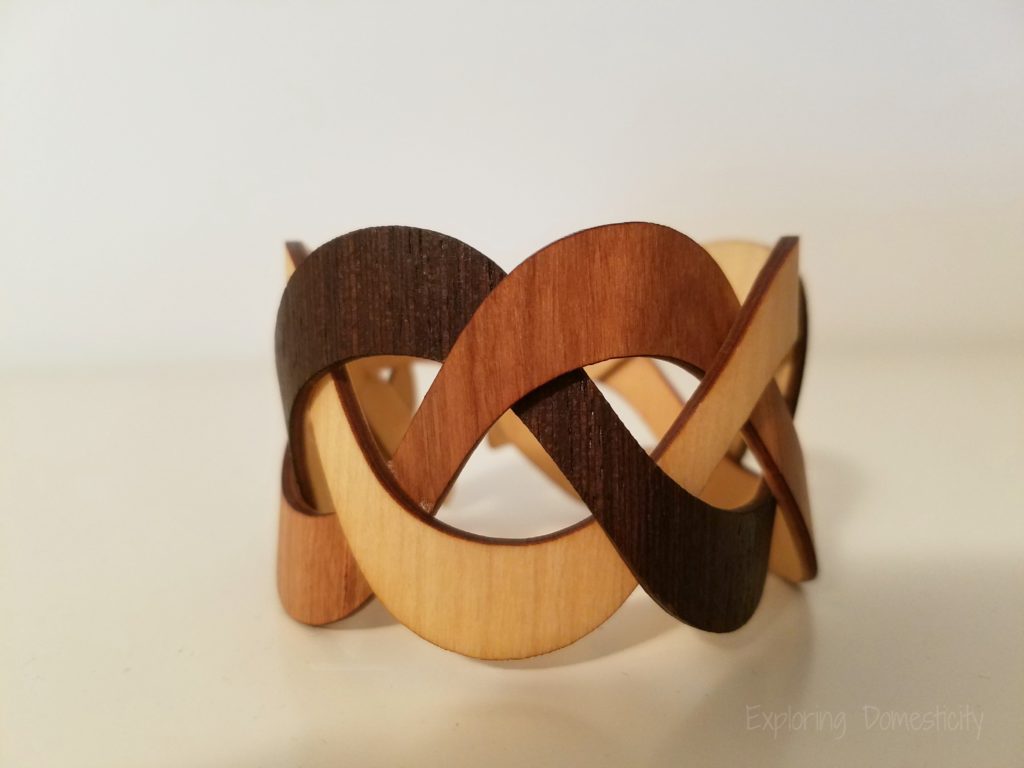 Unique Gifts for Her
Women, in my opinion, are much easier to shop for. However, it can be easy to go with pretty common things. If you're looking for unique gifts, UnCommonGoods can give you some wonderful ideas.
Wood Bracelet
Jewelry may be a common gift, but jewelry made from wood is definitely more unique.
I couldn't resist getting this wooden bracelet for myself while shopping for the other items. I love the way they interlock. It is so fun and looks so good!
They also have sustainable jewelry, inspirational jewelry, handmade jewelry, and even science jewelry – they even have earrings made from meteorites!
Other unique gifts for her I love
What are your favorite ideas for unique gifts?