You don't have to spend a ton on a big piece of art for your wall. In minutes, anyone can have a beautiful art piece without a lot of work or a hefty price tag.
All you need is a canvas or a frame, some fabric, and a staple gun.
If you stick around you can also win $150 to Minted!!!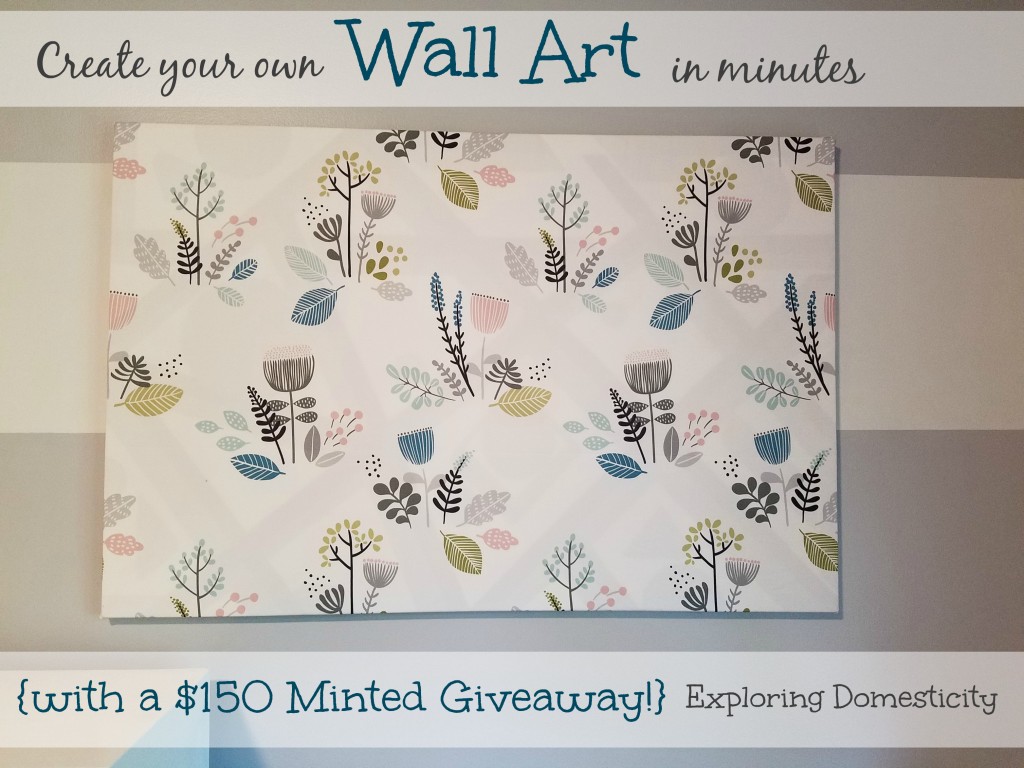 This generous giveaway and post is sponsored by Minted. I am also a Minted affiliate and this post includes affiliate links.
In my previous post, I told you I was looking around the Minted website and I was so thrilled to find they have home decor items! They have curtains, lampshades, art, and even fabric by the yard. I was searching through the curtains when I came across a pattern that jumped out at me. Do you ever have that physical reaction to something so pretty where it makes you sigh involuntarily? That was my reaction to the Wildflower pattern, and I kept coming back to it.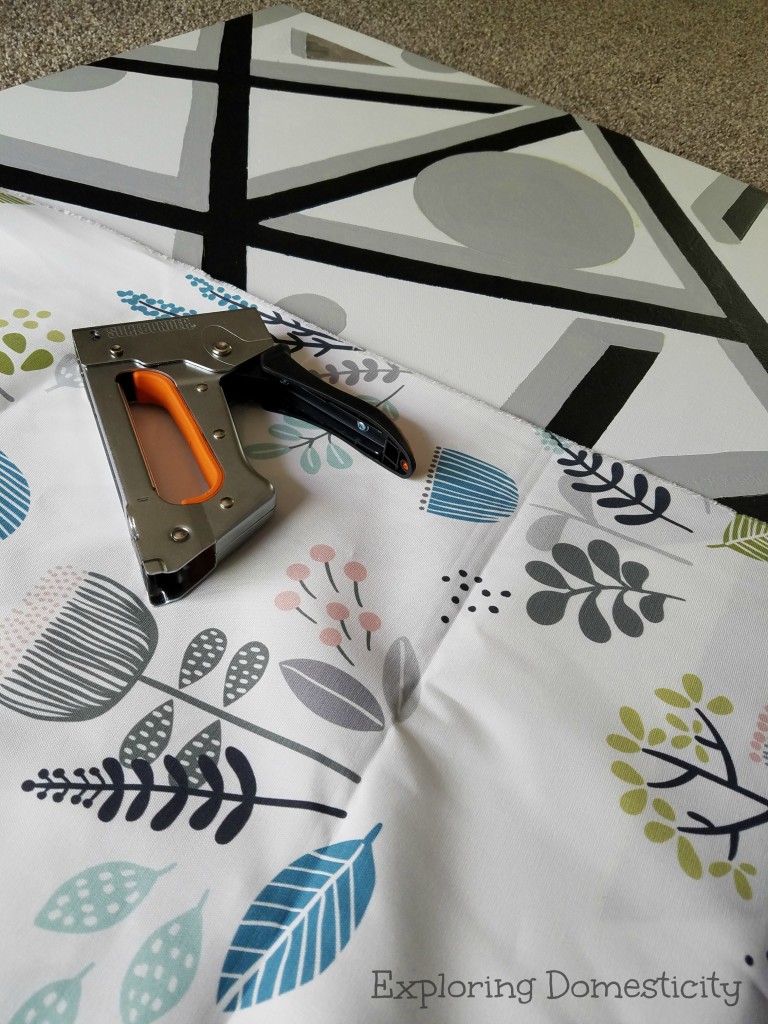 We have a large canvas we've re-painted many times to fit different decors. This time around, we decided to add some of this amazing fabric to another spot in my little lady's room, so I grabbed the staple gun.
Depending on what is on your canvas, you may have to line it with another fabric or you could paint a thin layer over the top. I wasn't too worried about it, so we added an extra layer of cheap white fabric to tone it down.
It's so easy to do!
Make sure you cut your fabric with plenty to pull over the edges and around the back. Also, make sure to account for things like the end of the pattern or uneven cuts from the store.
Lay your canvas face down on the back of your material. Start in the middle of one of the side and work your way out. Then flip to the opposite side and pull it nice and tight, making sure you're even. Once you get the other two sides done, work on the corners. You'll want to play around with pulling one of the sides and folding with the other. Trimming some of the corner fabric helps a ton. Just keep working with it and you'll find what works the best.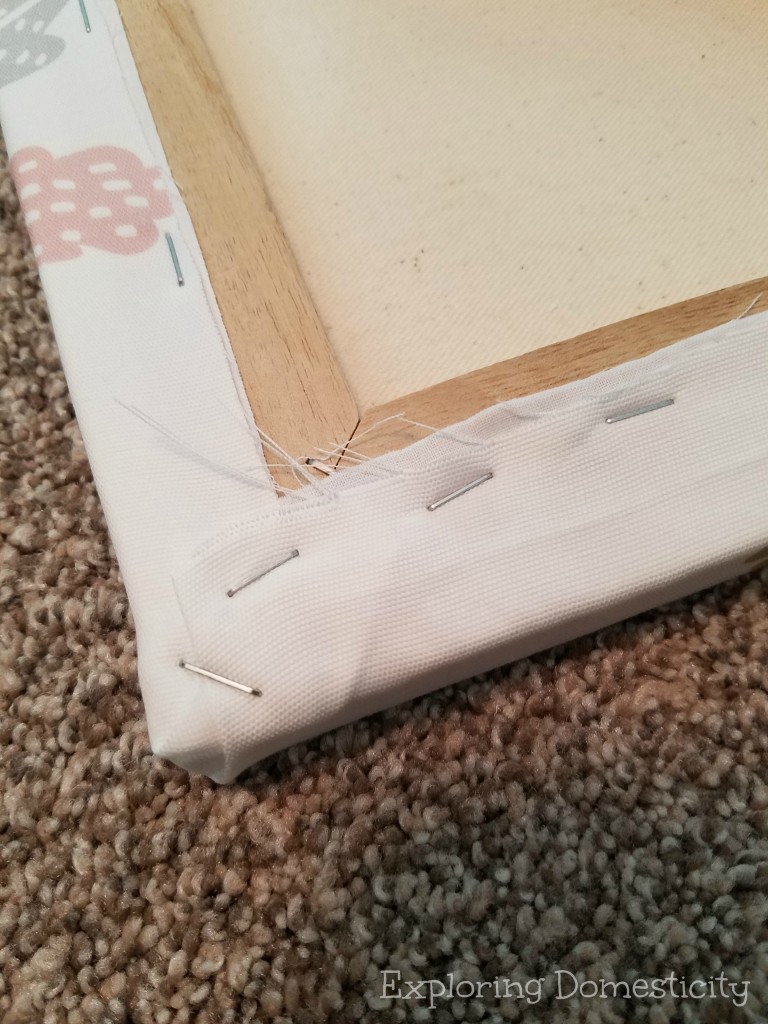 That's all there is to it!
It literally takes minutes and only costs you the price of fabric. If you don't have a canvas laying around, You could build a frame to use and stretch the fabric like the canvas itself or get a great price on one from a thrift store.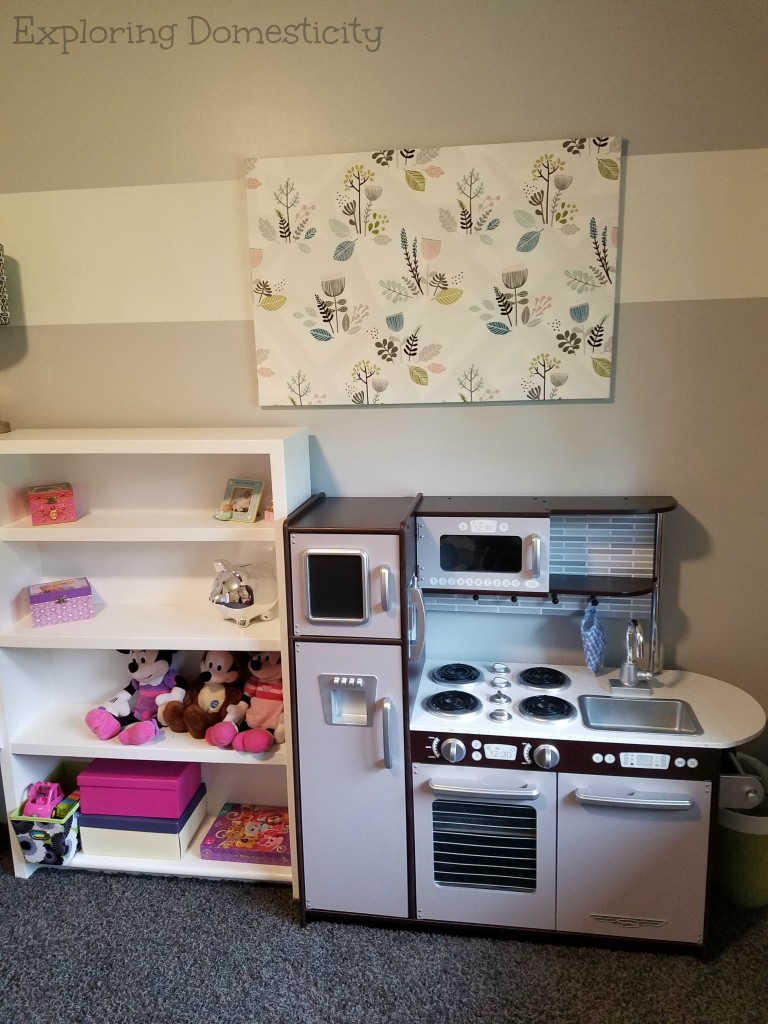 Along with this adorable and summery fabric, Minted also has products for all your spring and summer activities.  From birthday and shower invitations to party decor and wedding gifts, they have beautiful items from talented artists.

Giveaway Time!
I'm beyond excited to bring you an amazing giveaway from Minted!
You can win $150 credit to shop for any of the amazing Minted products!
Enter Here and don't forget to comment to let me know what Minted masterpiece you have your eye on!

More Like This