As you may remember from my last post, I left town with the kids and totally forgot that I would miss a review deadline for Moms Meet and Frosch Dishwashing Liquid.
Luckily, my husband doesn't join us until Thanksgiving so I sweet-talked him into trying it out for me.
I received this product for free from the sponsor of the Moms Meet program, May Media Group LLC, who received it directly from the manufacturer. As a Moms Meet blogger, I agree to use this product and post my opinion on my blog. My opinions do not necessarily reflect the opinions of May Media Group LLC or the manufacturer of this product. They reflect the insanely helpful and expansive opinions of my husband…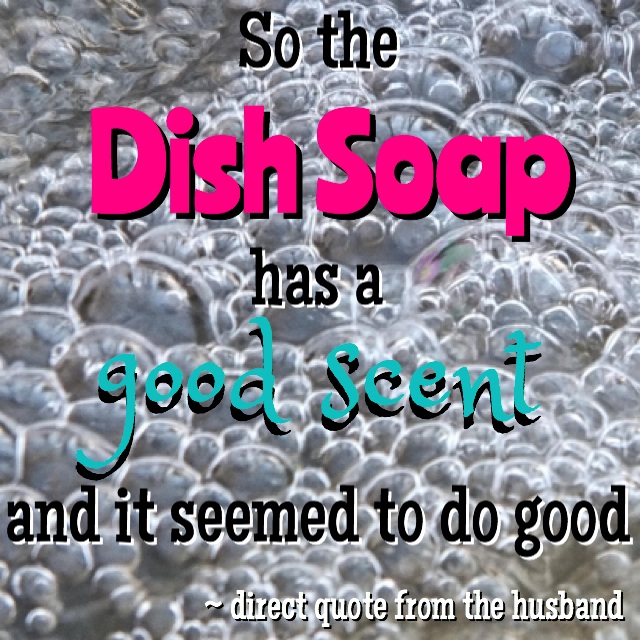 Here's what I know
Frosch Diswashing Liquid is a vegan moisturizing hand dishwashing liquid that works efficiently and is gentle on your skin.
Dermatologically tested to maintain the moisture balance of the skin, Frosch Diswashing Liquid is pH-skin neutral.
Frosch Pomegranate Dishwashing Liquid contains pomegranate extracts that soothe and moisturize skin and provide an effective clean with its optimal grease and dirt dissolving power.
I then asked him to clear off the back of the sink, take three pictures from different angles and send them to me. His reply?
"You're killing me."
He did such a nice job watching dishes and beautifully clearing off our normally cluttered counter, I made sure to tell him I also have a review to do for the Frosch Toilet Bowl Cleaner as well…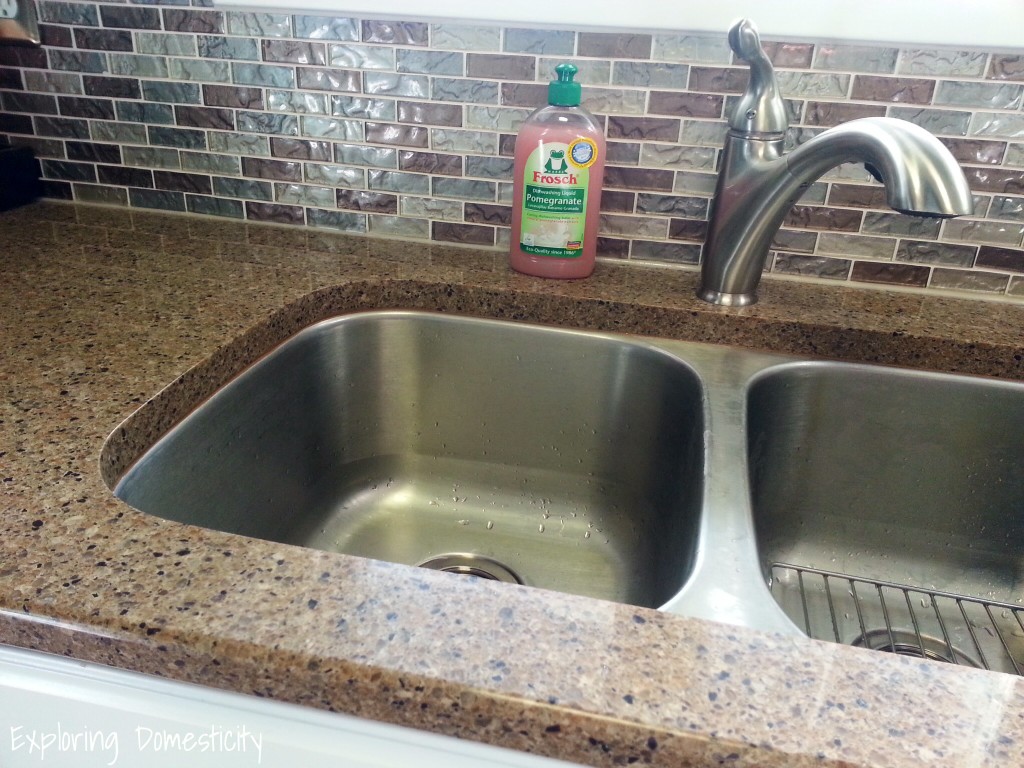 I'm looking forward to testing out the other Frosch products myself when we get back. Although, I wouldn't mind if he wanted to test them out before we got home… Here's what I know about them.
Frosch Aloe Vera Dishwashing Liquid is ideal for people with sensitive skin due to the calming effects of the Aloe Vera extracts, which help to maintain the moisture balance of the skin while cleaning your dishes and leaving a mild and fresh scent.
Frosch Bio Spirit Glass Cleaner features powerful, active grease-dissolving alcohol that provides streak-free, sparkling cleanliness in a natural way.
Frosch Lemon Toilet Bowl Cleaner has natural lemon extracts and optimally removes stubborn lime deposits, leading to an intense clean.
Frosch Lavender Universal Cleaner cleans and sanitizes floors and most washable surfaces in the household. This Powerful formula with lavender removes grease and dirt and offers reliable and residue-free cleaning.
Frosch Baking Soda All-Purpose Cleaner provides powerful cleaning of most washable household surfaces with a pleasant, fresh scent. The natural active ingredient makes this product ideal and safe for kitchen use.
The retail price for Frosch Dishwashing Liquid is $3.99 for a 500mL bottle. Frosch Lavender Universal Cleaner retails for $5.99. Frosch Baking Soda All-Purpose Cleaner and Bio Spirit Glass Cleaner retail for $4.50. The Lemon Toilet Bowl Cleaner retails for $4.99.
Connect with Frosch online for the latest news and get exclusive access to discounts and special offers! froschusa.com | facebook.com/froschusa | instagram.com/froschusa.
Use the coupon code momsmeet2015 for 15% off any froschusa.com order. Offer expires December, 31st 2015.
Get Ya Some