This has been an amazing year!  I can't believe I've entered this world of fitness fanatics, health nuts, and just plain awesome people I have learned so much from!
They say we teach what we most want to learn.
I may not be teaching, but I definitely am sharing what I most want to learn.  I have immersed myself in this world of health and fitness blogging to improve myself, set a great example for my family, and to let health and fitness matters consume me so I have no choice but to learn and make changes.
It has been amazing!
I have had the fantastic opportunity to learn about and review some great products over the past year, and some of them have become my personal top favorite things.  From this list to follow I have some things I found on my own (or won), some things I sought out myself, and some that were sent for review and I love them so much I want to share again!
I started this as one post, but I think it may have to be a three part series! There are so many things I have to share that it will take two posts, and I may need one to follow asking for some of your favorite things in the areas I'm having trouble.
To start, here are my absolute Top Favorite Fitness Finds.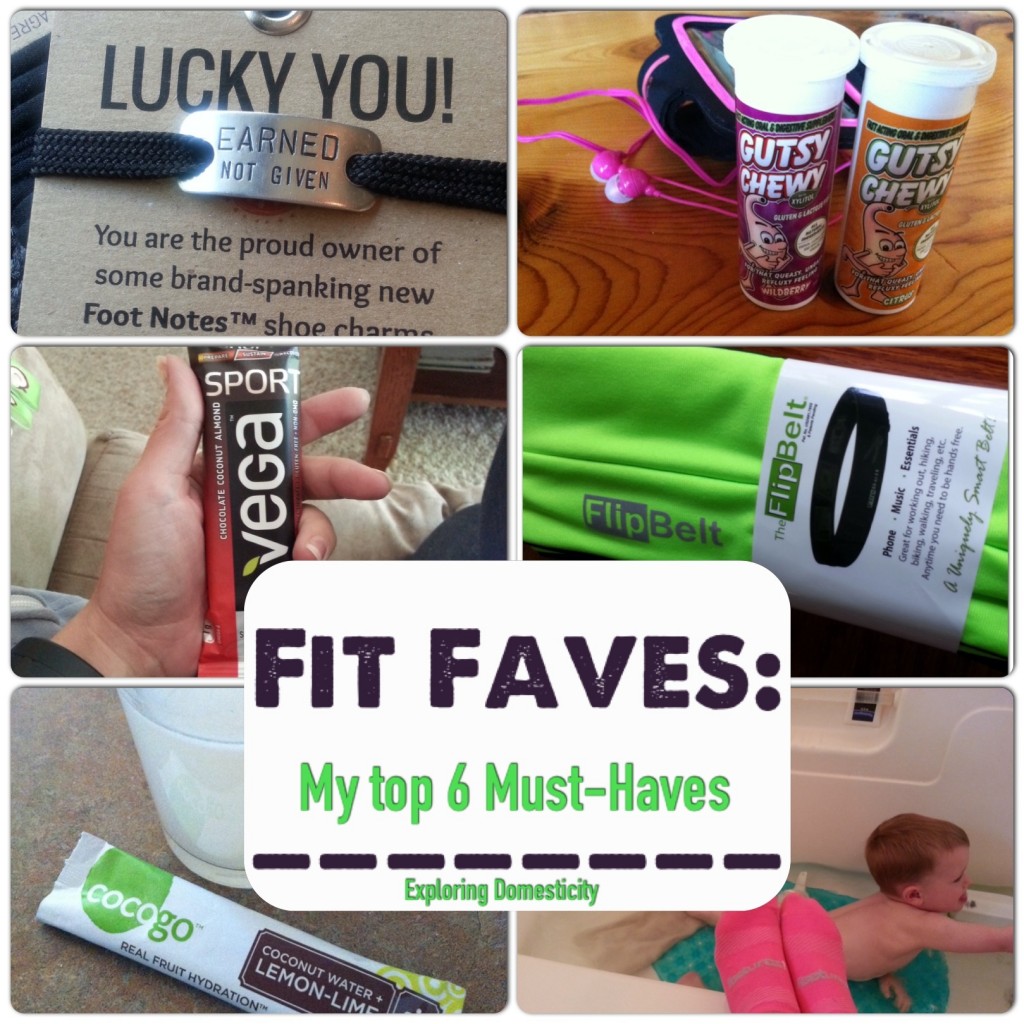 My Fit Faves
Momentum Jewelry
The very top of my list these days is Momentum Jewelry. I was introduced to Momentum Jewelry through Sweat Pink and I fell in love with the motivational sayings.
I was lucky enough win a giveaway from Strong Brees. I fell in love all over again when I found out Momentum Jewelry is based within driving distance from me – go Minnesota businesses! I haven't taken my bracelet off since the day it came and it is so comfy! Do I need to say "love" again??
I couldn't have been introduced to Momentum Jewelry at a better time. I knew the bracelet would be right up my mom's alley, so I already have a gift for her August birthday. Also, my cousin is having some health problems because of her Lupus diagnosis. I was so happy to be able to send her a little note with the comfy "positive energy" bracelet just in time for her first chemo treatment.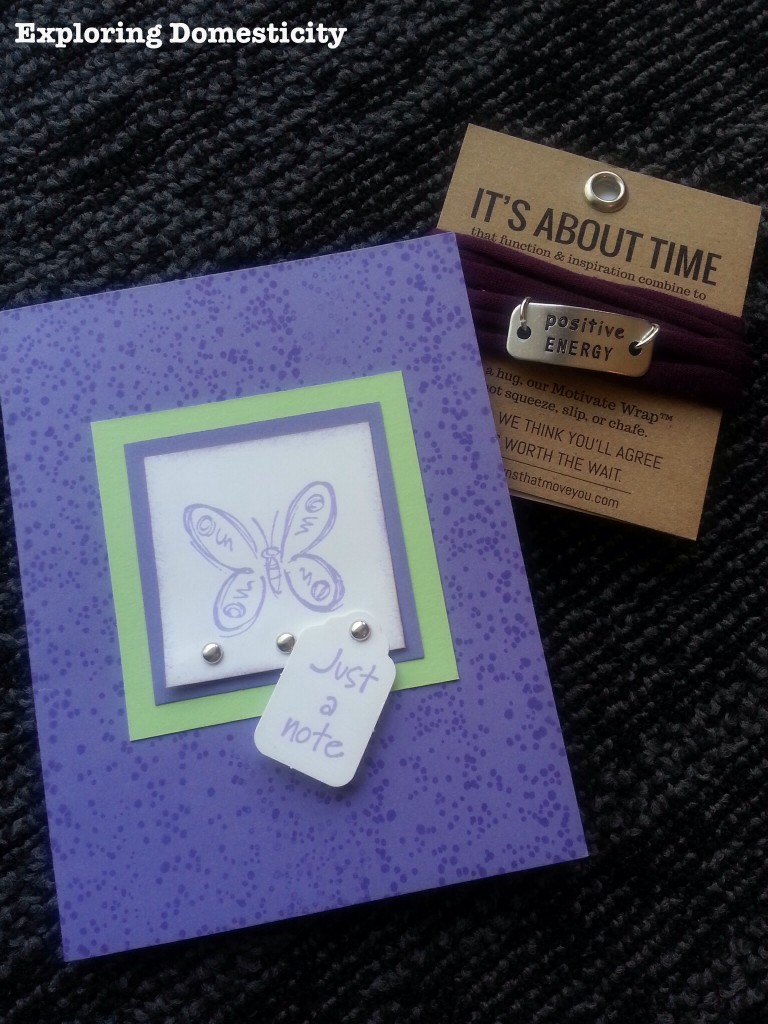 I love having that perfect gift ready for anyone – I already know I need one more order when our nanny leaves for college – and I love being in the know about an awesome product that everyone wants. It's also really great to support some amazing ladies with a Local small business that is all about empowering people and giving back. Did I mention that part of their profits are donated to Action for Healthy Kids? An all around amazing company that you feel awesome about supporting!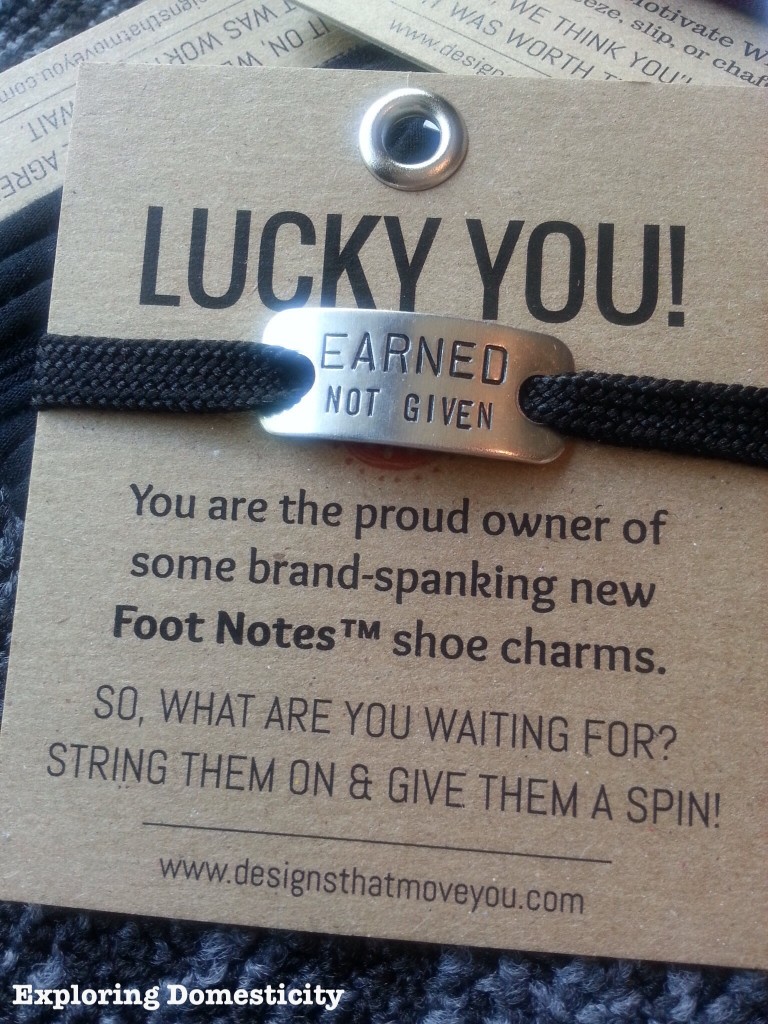 They have other products besides the bracelets. Check out the footnotes for your shoelaces. This is one of my favorite sayings, "earned not given." Is it wrong that I want anew pair of shoes before I put this beauty on??
Gutsy Chewy
My biggest problem to date with running has been tummy issues following a run. The drive home from my first 5K was torture! I don't have a reliable running schedule and I basically fit it in whenever I can, so that means I haven't really figured out the triggers and how to fix it.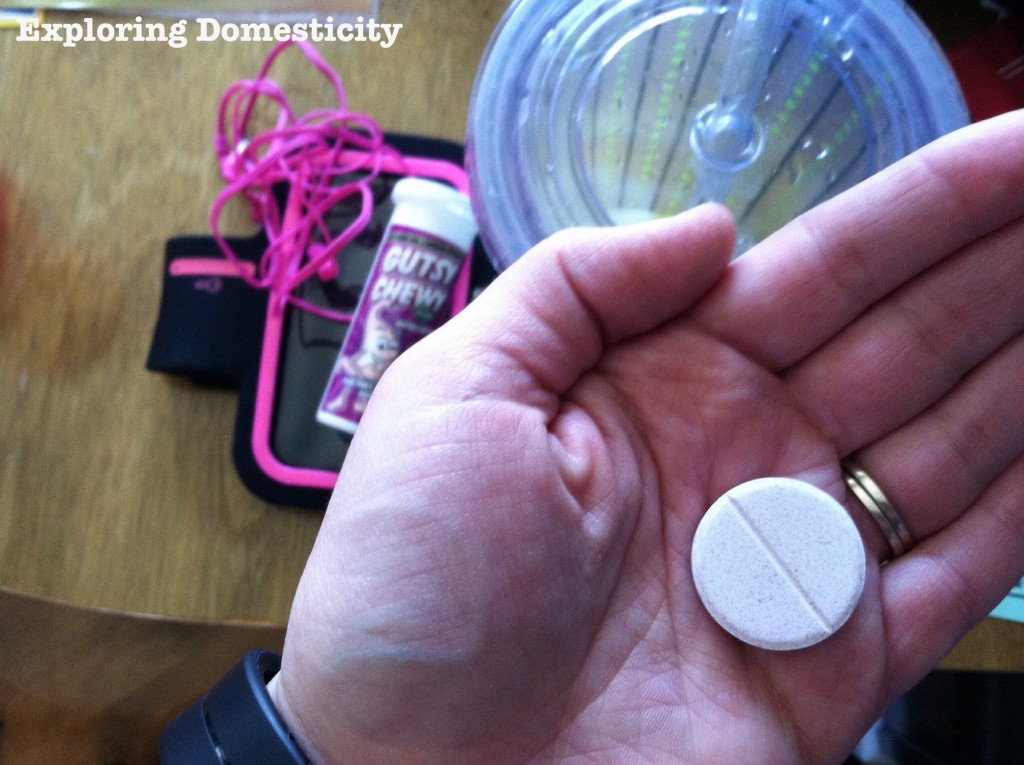 When I had the opportunity to review Gutsy Chewy I was interested to see if it could help with my tummy problems during and after a run. It's made of natural ingredients and has become a must-have before my runs! Ever since I began taking one before my run I haven't had any tummy issues.
FlipBelt
My FlipBelt has been a lifesaver since my husband decided I needed a new phone! I don't know how I would run with that thing on my arm. I also love to store my earbuds inside, and have space for anything else I may need on a run.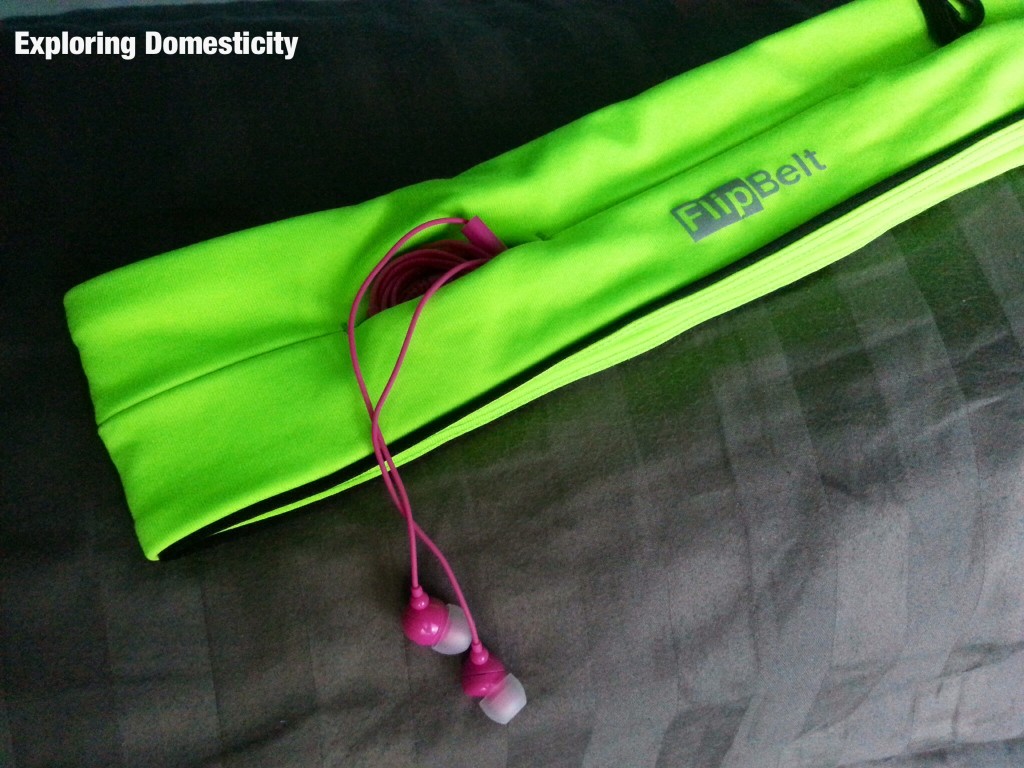 I'm so grateful that I got a chance to review the FlipBelt, and so is my husband because he wouldn't have heard the end of it if I hadn't found something to fit this gigantic phone!
Feetures Socks
I have exactly two pairs of socks I try to wear each time I run. That's not easy! (Excuse the picture, but these are some well-loved socks and they even made it through Run or Dye.)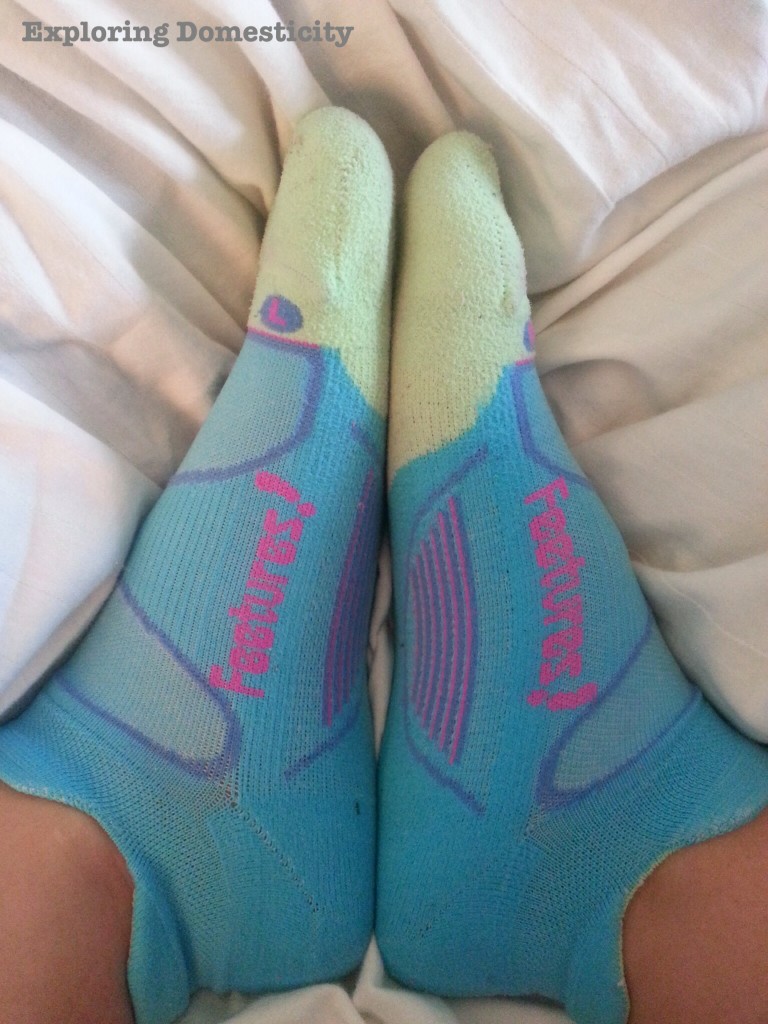 I love my Feetures and I need to remember to get over there and order some more. They feel amazing on my feet! They're tight in all the right places and have a great little bit of cushion to the back of the heel there shoes tend to rub. I also love the colors, and I need more!
Cocogo
After my workout I absolutely love some Cocogo! It tastes delicious and helps me rehydrate and replenish. I love it so much that since my original review I've been accepted as an ambassador. The good news for you: I now have an awesome discount code to offer! You can get 40% by entering EXPLORINGDOMESTICITY at checkout – awesome savings!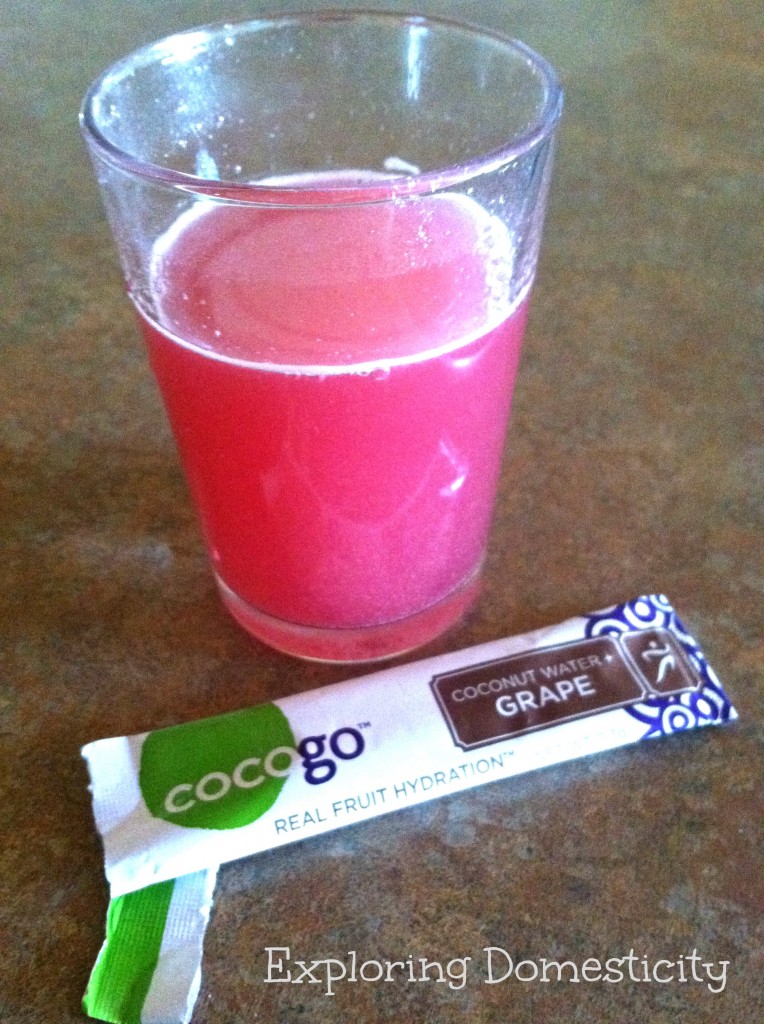 Vega Sport Energy Bars
Can I hear it for the chocolate lovers!?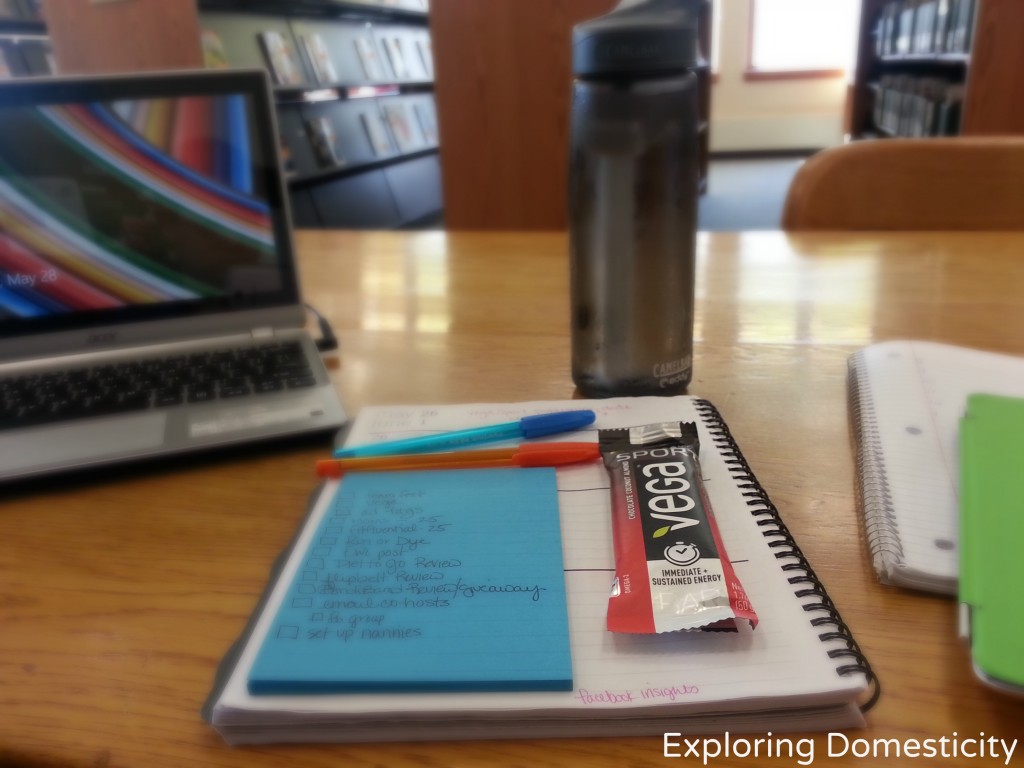 My favorite chocolatey snack has to be the Vega Sport Energy Bars in Chocolate Coconut Almond.  I got a chance to review Vega Sport Energy Bars through Sweat Pink and they are amazing!  They are so rich and full of delicious chocolate pieces that they satisfy my dessert craving and leave me with the energy to make it through a workout,run, or just keeping up with a 1 and 3 year old.
There you have it. The absolute top 6 must-haves that I am so happy to have found. As I was writing this post there were so many more things I wanted to share, so the next batch will come in another post. Also, since I am new to all this and still discovering new things and needing help myself, I may follow up with a post looking for new favorite things and sking your help. Stay tuned!
In the meantime: have you tried any of these? What are your faves?