This post may contain affiliate links and I was offered free product for sharing my opinions with you. I appreciate your support and only give you my honest opinion.
Refreshing enough for summer and a nice red and green for the holidays, this Cranberry Moscow Mule is perfect year-round!
With Christmas just days away, a Cranberry Moscow Mule would be the perfect holiday cocktail in the traditional copper mug, or make a large batch for a beautiful red and green punch. It tastes delicious in non-alcoholic form, but add a bit if vodka or a ginger beer to make it even more of a celebration.
I love an easy and delicious cocktail and this three-ingredient Non-Alcoholic Cranberry Moscow Mule is both!  Or go traditional with the Traditional Moscow Mule recipe with some cranberry added. Yum!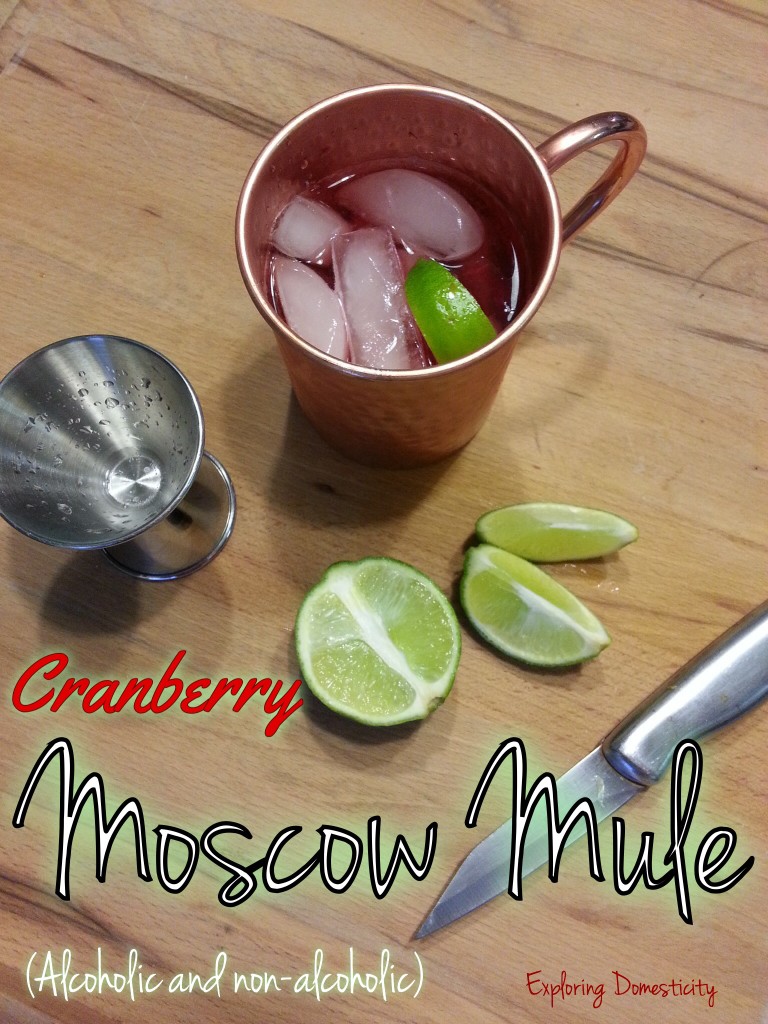 Cranberry Moscow Mule
4oz Cranberry Juice
8oz Ginger Ale (or Ginger beer)
Lime wedge – 1/4 – 1/6 of the lime
1 oz vodka (optional)

Non-Alcoholic Cranberry Moscow Mule
Mix cranberry juice and ginger ale and serve over ice.
Squeeze the lime wedge over the glass, throw the wedge inside and stir.
Serve inside the adorable copper Moscow Mule mug. I got mine from Inspired Basics. They gave me this one free for this review, but I definitely need a whole set. I'm in love! How cute are they!?
These cups require a little care, but are so cute I think they're worth it. They are 100% copper and come with a lifetime guarantee, but they should be hand-washed and you should be careful to rinse out acidic drinks.
So, take care of those mugs before passing out from too many Moscow Mules! 
The cups get very cold! My husband came in from the garage and I gave him a sip and he said his lips nearly stuck to the glass. My drink was definitely kept cold for quite a while.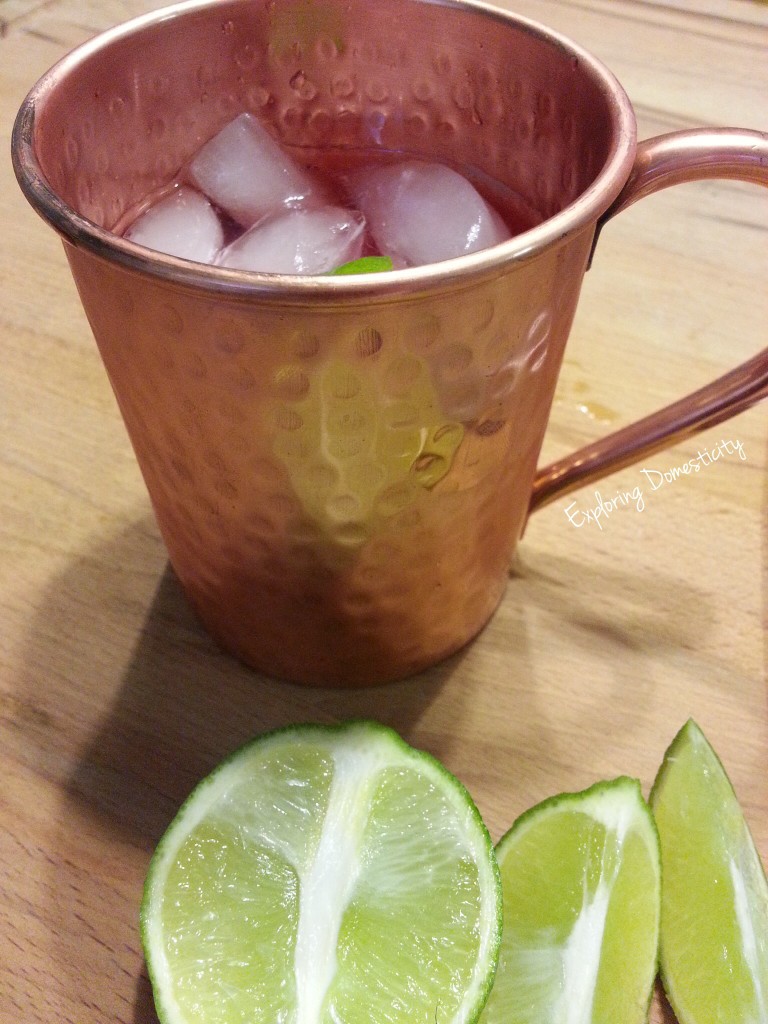 Traditional Moscow Mule – with cranberry
For a more traditional Moscow Mule – and the alcoholic version – mix vodka with other ingredients, before adding the lime.
The traditional Moscow Mule calls for Ginger Beer, but I'm still unclear on whether that is the soft drink or fermented ginger beer…
Had my husband found it at the store, we would have tried this with Not Your Father's Ginger Ale, which I have yet to try. Have you tried Not Your Father's Root Beer? Yum! …and dangerous, tastes just like root beer!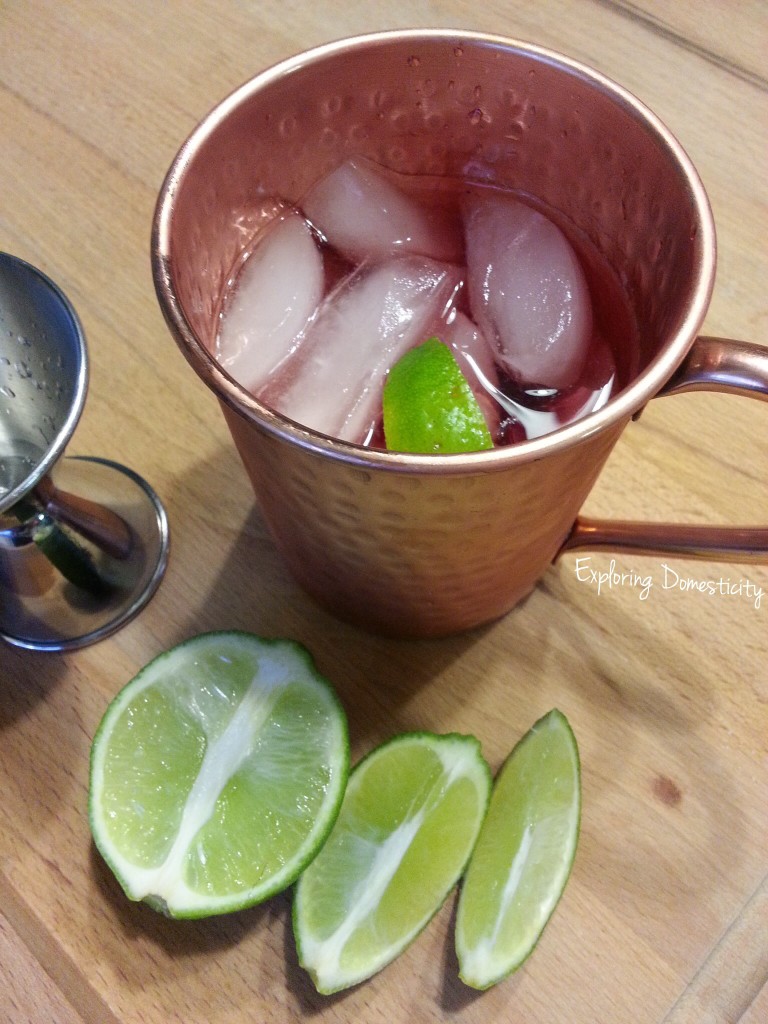 Enjoy your Cranberry Moscow Mule during the holidays, summer, or anywhere in between.
I think I found my new go-to cocktail – in non-alcoholic or alcoholic form!
What is your go-to cocktail?