I can't even tell you how excited I am for this! Lisa, from The Skinny on Health, put together a fantastic prize pack and I'm so excited to be a part of the amazing group making it happen.
Ok, for real, I'm more than a little sad I can't win, but beyond happy one of you can!!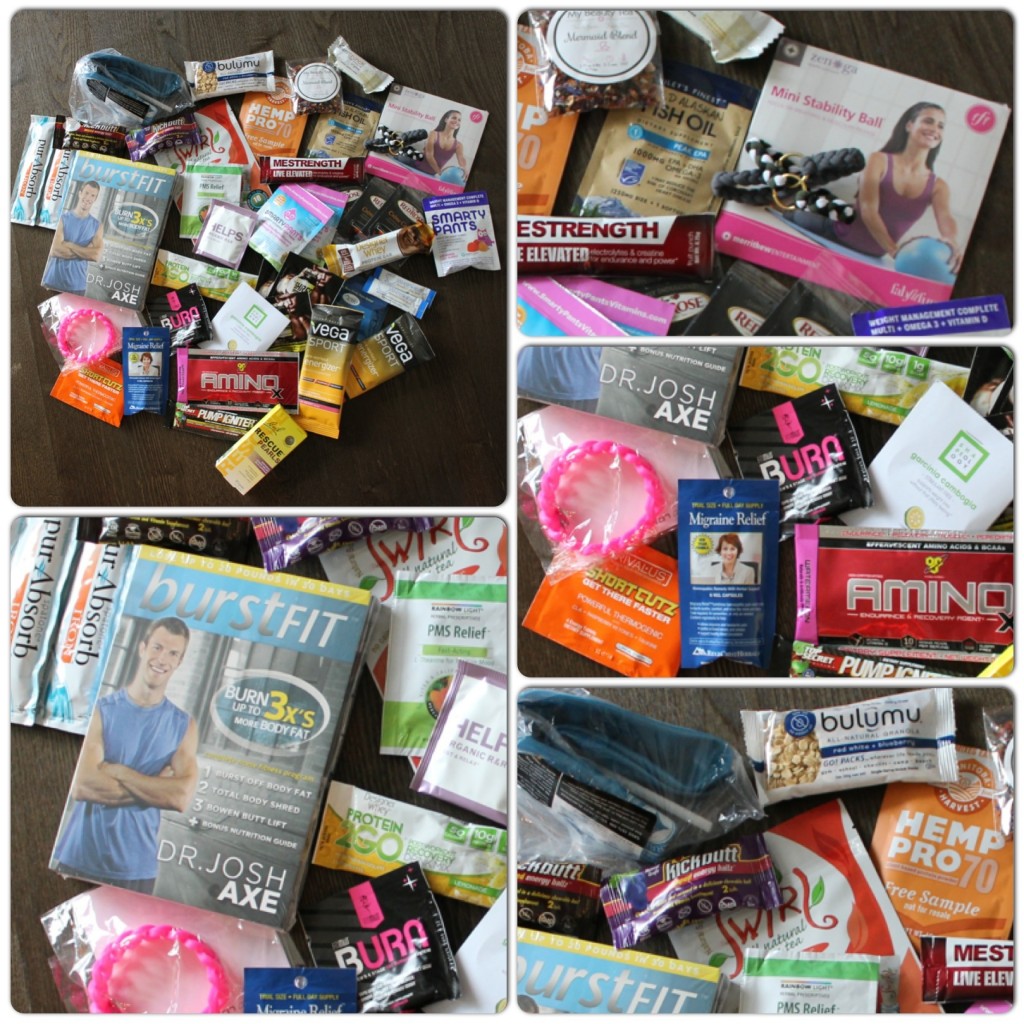 The box is full of our favorite products out there, like custom fitness DVDs, vitamins, workout supplements, super pretty jewelry and hair accessories, exercise equipment, and more, from companies like Grace Lace and Iron, PiYo Hardcore, Designer Whey, Vega Sport, Dr. Josh Axe, Shapeology, My Beauty Tea, Bach, Lorna Jane, Shred, Manitoba Harvest, Smarty Pants, FabFitFun, and BuluBox! I told you, this box is AMAZING.
Here are the amazing bloggers making this Health and Fitness Goodie Bag possible, you can enter to win it below! 🙂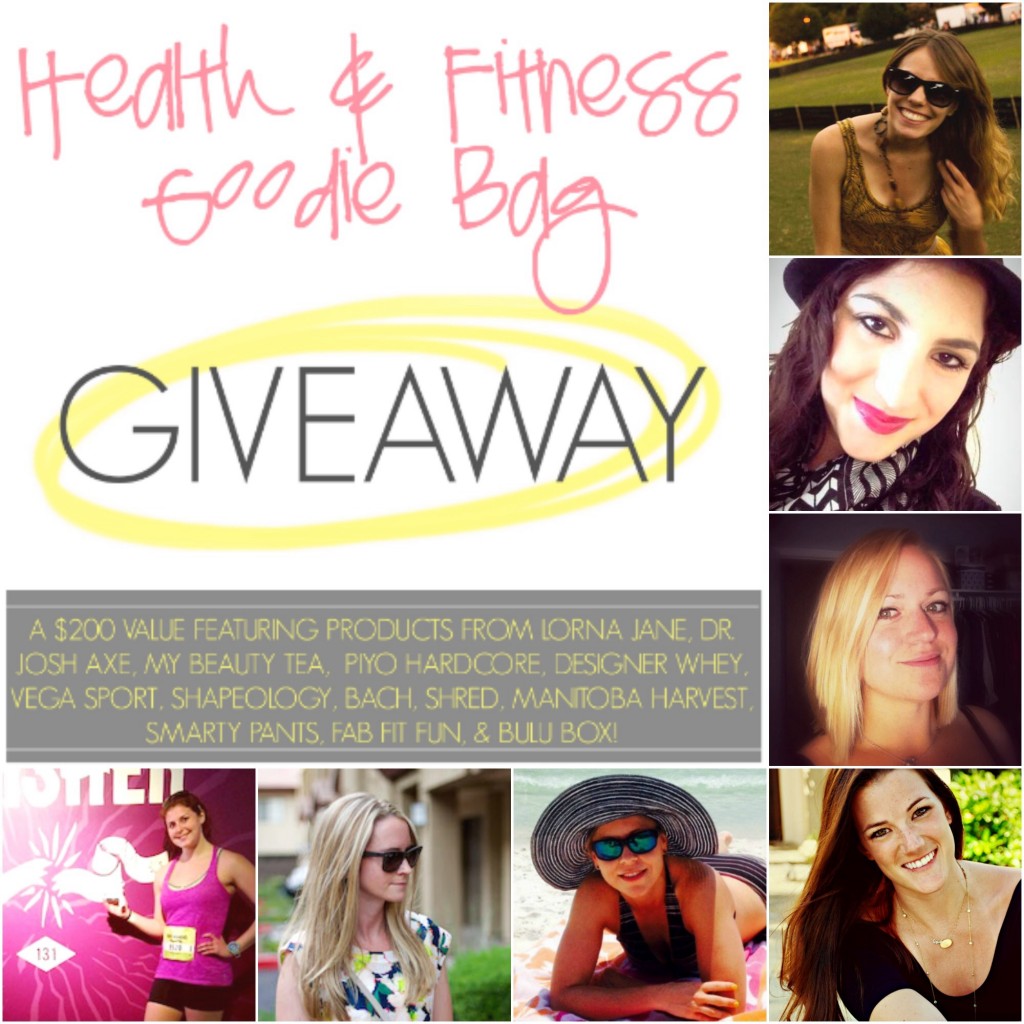 Lisa is a masters in public health nutrition and soon-to-be registered
dietitian with a passion for healthy living, delicious food, and
enjoying fitness. The Skinny on Health uses science to explain how to
live a healthy life to the fullest, with tips and tricks for weight
loss, glowing skin, productivity, cooking, and everything in between!
Just a Momma trying to learn those domestic skills she never quite got
the hang of, and now trying to learn to be a healthy role model for
her two little ones. With kiddos who ask for broccoli and to do
squats, I think they're doing better than I am!
– Style + Greens –
Style+Greens (formerly Illustrated Nutrition) is a lifestyle blog
unlike any other– with a focus on health and design. Kathryn is a
future registered dietitian with a love for nutrition and a lifelong
creative passion for fashion and interior design. Achieving a healthy
lifestyle doesn't mean you have to sacrifice your style in the
process!
I love to cook and bake healthy meals and snacks for my family. I
started blogging as a way to share my love for healthy cooking and
fitness. Come check out my blog for delicious, yet nutritious eats!
Health Be a Hippie is a blog dedicated toward empowering women to
embrace their true and best selves through natural, nutritious, and
active living.
– Fitful Focus –
Fitful Focus began as a way to document my journey to lead a healthier
life. The name stems from the three things I believe anyone needs to
achieve that challenge: getting FIT, keeping my tummy FULL of whole
food goodness, and staying FOCUSed on my goal of leading that
healthier, happier life. Over the last two years, I've lost 20 pounds,
became a marathoner, completed a Tough Mudder, beasted p90x and
Insanity, and am starting to get more into strength training and yoga.
I love trying new workouts, foods, and products and sharing all my
finds with everyone else. I've starting creating my own recipes,
sharing things that motivate me, and have met so many others that
inspire me and hold me accountable as I continue along this amazing
journey. I'm no longer dreaming about a better life, I'm living it!
Lauren Lives Healthy is a healthy living blog where Lauren shares her
tips and tricks for staying healthy in the Bay Area. She shares quick
and satisfying recipes, training tips for half marathons and
triathlons, and motivation to help you reach your health goals.
Let's Do This! Good luck everyone!