There is this girl…

She is young, bright, always positive, funny, sweet, active, and a complete joy to be around!

She also is on multiple medications a day, chemo once a month, her lungs may be full of fluid, her kidneys may be having trouble keeping up, and she has daily pain the rest of us may never see.
I didn't know much about Lupus until a few years ago. It was a huge shock to learn my sweetest cousin, who was just finishing up college and about to embark on a wonderful phase of her life, was diagnosed with this awful disease. She is hands-down the sweetest person you'll ever meet, nice to everyone, with a funny and bubbly personality.  However, under all that, her own body is fighting against itself.
Lupus is a chronic inflammatory disease that occurs when your body's immune system attacks your own tissues and organs. Inflammation caused by lupus can affect many different body systems — including your joints, skin, kidneys, blood cells, brain, heart and lungs.
– Mayo Clinic
It's this horrible disease, and this wonderful girl, that inspired me to run my first 5K last year. This year we are doing it again and raising money for this great cause. Our Nix Lupus Team is determined to raise as much money as we can for Lupus research so they can find a cure or, at the very least, better treatments for the terrible symptoms.
Along with raising money in honor of my cousin, I want to help share the Lupus Awareness Campaign for the Lupus Foundation of Minnesota.   They are encouraging everyone fighting or touched by Lupus to download the "Lupus Is" PDF and share a picture of their sign, or themselves with their sign, describing what Lupus is to them.  The shares will be assembled into a video for Lupus Awareness Month in May.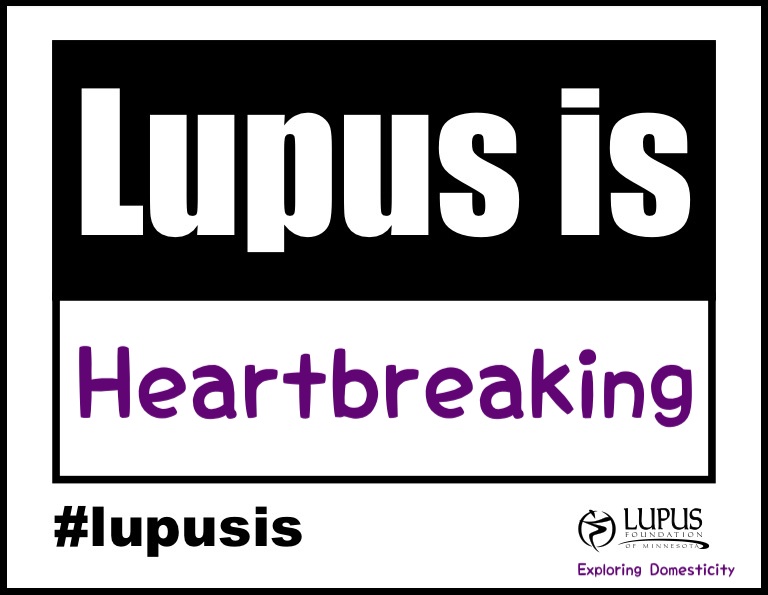 For me, Lupus Is Heartbreaking. Watching my beautiful cousin live inside a body that is under attack from itself does nothing but break your heart. She is too positive and bubbly to share with you the truth about what she is going through, so you can only hope by showing your support and doing things to honor her, it makes it all just a little more bearable.
This is why I am asking for your help to raise money for this great cause! I'd love to show her that complete strangers, without recognition, are willing to honor someone they've never met and support finding a cure so she can live a better life. Consider this your "ice bucket challenge" and go to my Lupus 5K Fundraising Page and donate even a dollar if you're able! A dollar from each of you would be even more of a blessing than we could hope for!
When my cousin started her first chemo treatment I wanted to do something special so she knew how much love and support were behind her. I sent her a bracelet from Momentum Jewelry with the words, "Positive Energy."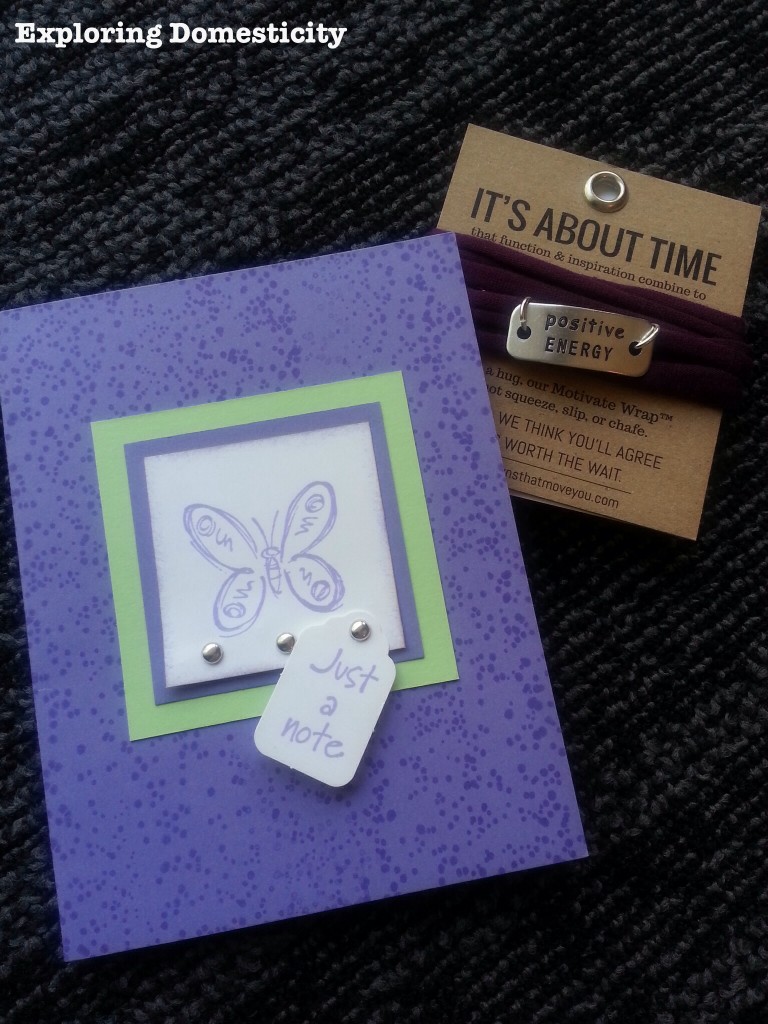 As a thank you to everyone who shares this post, helps raise awareness, or donates to this great cause I am giving one of you a Momentum wrap bracelet or footnote of your choice. These pieces are made to give you motivation during your workouts, runs, or struggles. The wrap bracelets are so soft and comfy and, as I did, you could have a perfect gift to give a special person in your life who could use some encouragement.
Thank you so much for donating to a cause that means so much to me and my family! The giveaway ends September 13th – the day if the 5K.
Have you or anyone you love been touched by Lupus or a similar disease?